9+ Horror Movies Set in Washington DC 
Between Martians and the military, Washington D.C. inspires a lot of horror. Here is a list of the most iconic horror and thriller films set in Washington D.C.  
The United States capitol has a history that is both bright and bloody. Even its most notable structure, the White House, has a horrific history that contrasts with its modern utility. A structure partially built by slaves houses committees that aid social and political change. These same committees have inspired many political satire films. Stanley Kubrick's Dr. Strangelove or: How I Learned to Stop Worrying and Love the Bomb (1964) is one of the most beloved films that transform the nation's political fear into a dark comedy.
Washington D.C. is often the subject of many investigative documentaries. Still, this city of steel remains mysterious, feeding endless amounts of conspiracy theory films. While the politics of the city are scary enough, filmmakers often focus on the skies above Washington D.C. to find a frightening narrative. When it comes to cinema, D.C. may as well have a target saying "Aliens land here." America's bloated sense of importance leads many intergalactic meetings to take place in its capital city. Keep reading to learn more about all the strange happenings of Washington D.C. on screen.
Best Horror Films Set in Washington D.C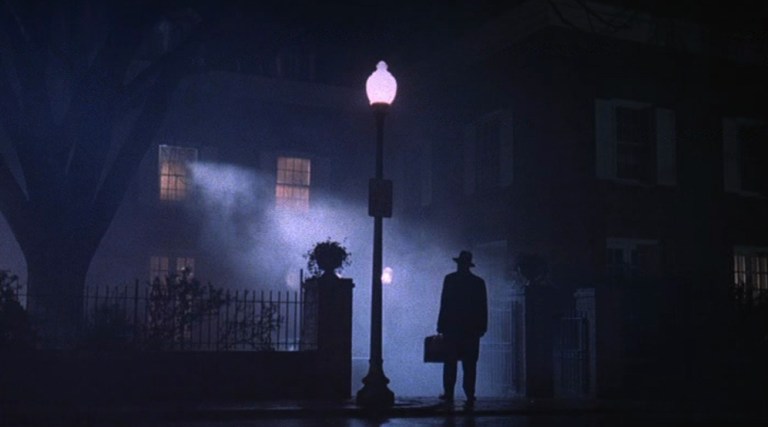 A peaceful Georgetown home transforms into a hellscape when satanic forces ascend upon 12-year-old Regan (Linda Blair). She fades away as demonic possession plagues her body and soul. Armed with a crucifix and the Bible, two Catholic priests attempt to send the demons back to their realm. The final battle between demon and priest takes place on a narrow and steep set of stairs. You can find these iconically creepy stairs between Canal Road and Prospect Street in Washington D.C.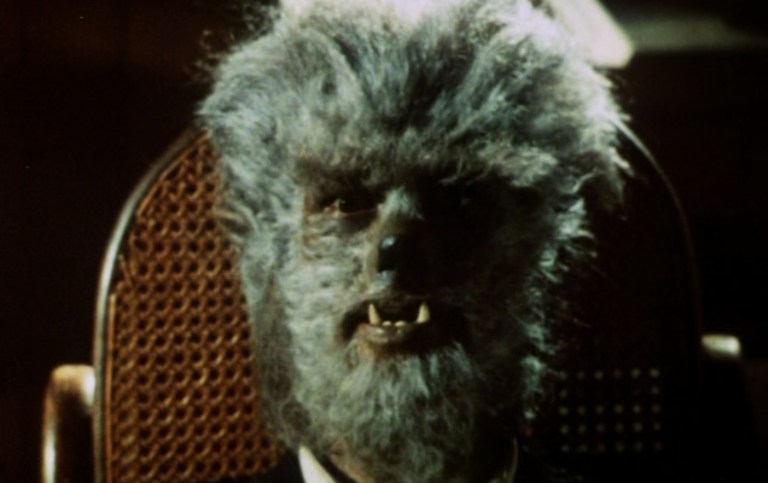 While on assignment in Hungary, the press secretary for the White House is bitten by a wolf. Or so it seems, until he returns to Washington with a thirst for blood beneath a full moon. Werewolf of Washington was written as a satire of the political administration of the '70s. This call-out on politician competence and corruption is a lot to pack into a B-movie. But this film does it with a flourish of 1970's cheese that will make you forget all about Richard Nixon.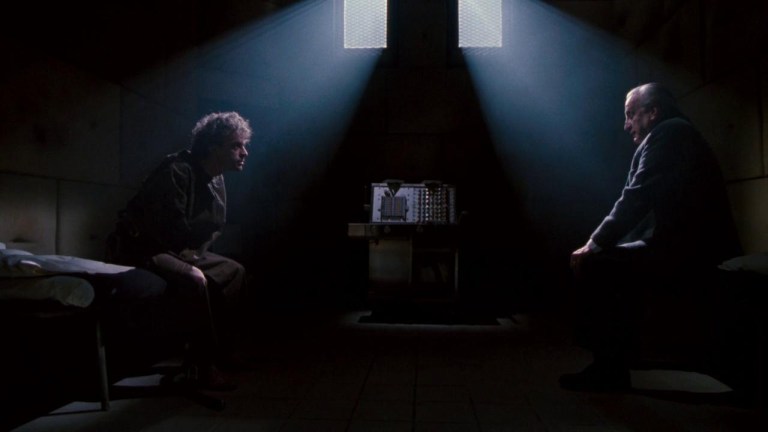 Like The Exorcist (1973), The Exorcist III takes place in the neighborhood of Georgetown in Washington D.C. Years after the apparent death of Father Karras, an old friend, police lieutenant William Kinderman, discovers a man who looks like Karras being held in a psychiatric hospital near where Regan was exorcised so many years ago. Appearances may be deceiving though, because the spirit inside the body of Father Karras claims to be a long-dead serial killer. And what about the demon who possessed Karras more than a decade ago?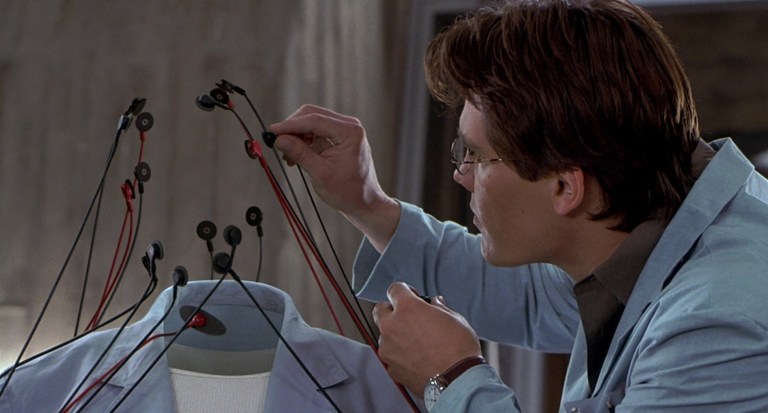 Working in Washington D.C. for the military, Sebastian Caine (Kevin Bacon) is a brilliant but unstable scientist on the verge of a breakthrough. Caine and his team have developed a serum that can turn living beings invisible, but when he tests it on himself, they are unable to reverse the process. Stuck as an invisible man, Caine allows his baser instincts to take over.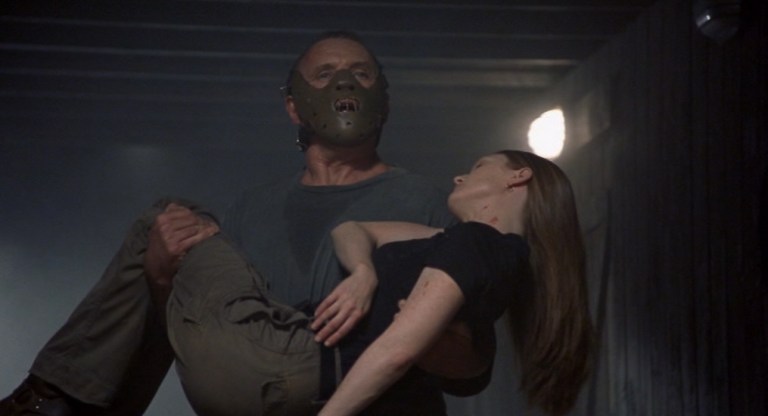 After escaping from custody, charismatic cannibal Hannibal Lecter (Anthony Hopkins) is living under an assumed name in Italy. He is drawn to Washington D.C. (where most of the movie takes place) by a plot involving revenge from a surviving victim of Lecter's, and by Lecter's own obsession with Clarice Starling (Julianne Moore). Hannibal becomes more horrific as the story unfolds, and it contains one of the most disturbing scenes of cannibalism ever put on film.
An alien life form hitches a ride to Earth via the Space Shuttle. The alien life spreads like an infection, turning people into emotionless husks of the former selves. Psychiatrist Carol Bennell (Nicole Kidman) notices changes in the people around her, leading her on a mission to protect herself and her son from infection.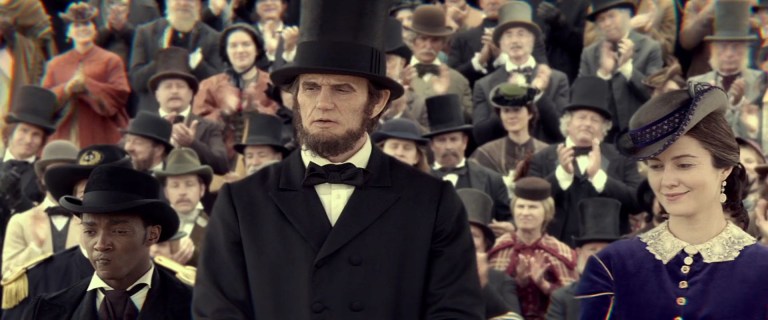 Abraham Lincoln (Benjamin Walker) is on a mission to create social change in the United States of America. This includes slaying vampires. These vampires feast on the blood of marginalized people, and can only be stopped by the 16th president of the United States of America. The Confederacy joins forces with vampires, adding more flame to an already heated Civil War. Now, you can find Lincoln commemorated in stone. He sits on his giant throne in Washington D.C.'s National Mall. Was this statue made as a memorial? Or is it meant to keep any remaining vampires away from America's capital city?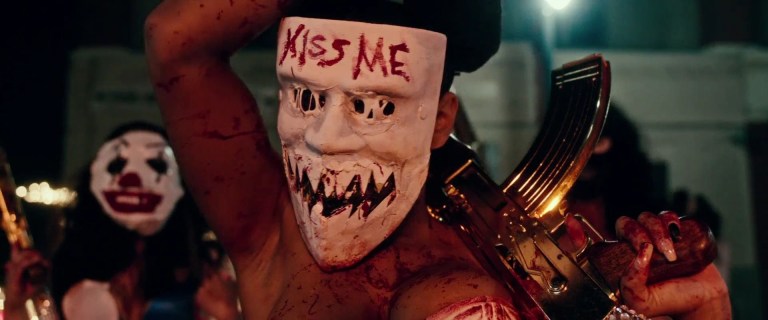 Senator Charlie Roan's (Elizabeth Mitchell) political campaign strives for peace. This means putting an end to "The Purge," an annual event that transforms the country into a lawless land for 12 hours. When the siren blares, calling a start to The Purge, Senator Roan is first on every pro-purger hit list. Like every Purge film, this one shows humans' innate animalistic violence. However, this third installment also reminds us of the rarity of peaceful policy, both in the law of politics and the desire of the public.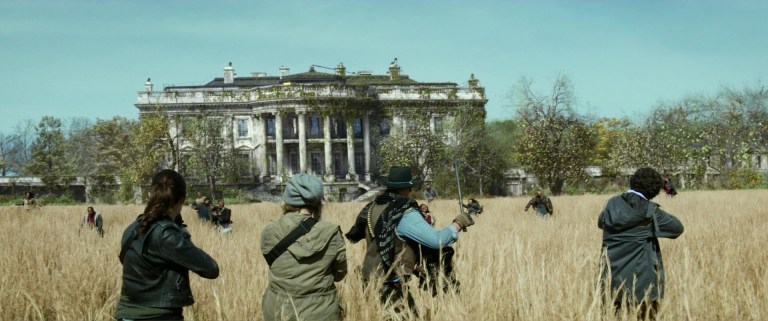 Years after the events of the first movies, Tallahassee (Woody Harrelson), Wichita (Emma Stone), Columbus (Jesse Eisenberg), and Little Rock (Abigail Breslin) surviving the zombie apocalypse while living in the White House. Little Rock decides to leave with a mysterious stranger, so her friends follow after her, leaving the relative opulence of the capital behind.
More Horror and Thriller Films Set in Washington D.C
Earth vs. the Flying Saucers (1956) – Extra terrestrials demand a meeting with Earth's political leaders in Washington D.C. Military leaders must quickly work together to form a weapon against this technologically advanced species before the meeting takes place, fearing that it may become hostile.
The Dead Next Door (1989) – A government run zombie killing unit based in Washington D.C. attempts to stop the spread of zombies in this low-budget B-movie from writer/director J.R. Bookwalter.
Invader (1991) – Aliens try to take over an air force base in Washington D.C. as a step in their plan for world domination in this direct-to-video sci-fi movie.
Independence Day (1996) – Mysterious spacecrafts arrive, looming ominously over Earth's major cities. Unable to fight against the alien spacecraft, cities are quickly decimated. The survivors of the attack devise a plan for how to stop the enslavement of humanity.
Mars Attacks (1996) – Martians with mysterious intentions arrange a meeting with the president of the United States. Aliens and humans have language barriers and are completely unable to understand each other. The resulting battle that unfolds is equally comedic and chaotic.
Enemy of the State (1998) – Gene Hackman and Will Smith star in this political thriller about government corruption and deep-seated conspiracies.
Along Came a Spider (2001) – Based on the James Patterson novel of the same name, this neo-noir thriller stars Morgan Freeman as well-known D.C. detective Alex Cross.
Resident Evil: Retribution (2012) – This movie, the fifth installment of the Resident Evil film series, ends with a cliffhanger of sorts as monsters close in on the White House.
Sharknado 3: Oh Hell No! (2015) – A sharknado destroys the White House in the opening scene of this goofy sequel.
Further Reading