Upcoming Horror Movies That Will Release Soon
Updated for January 2022.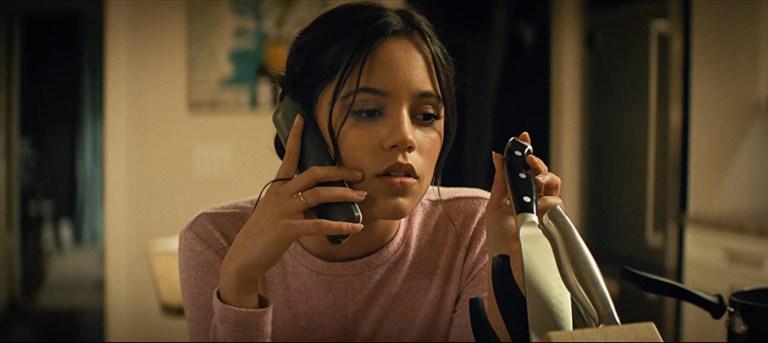 Good horror is made as much by scaring you in the moment as it is by making you anticipate the horror left to come. This list of upcoming horror movies will help you set up movie dates and clear your schedule when something like Halloween Ends releases. It's also meant to give you a taste of what horror is coming down the pipeline, so your subconscious can start working on building up dread.
Knowing what's coming out soon helps me "prepare," because I'm a nerd and I like to read the book before I see the movie, assuming it's a movie based on a book. Or if there's a cool true-crime component to the story, I want to read up on that. It's absolutely necessary to rewatch an original horror movie before seeing a sequel and make sure I'm caught up.
Bookmark this page if you want to check on what's premiering soon. I'll be adding new movies that are coming up every month. Here's what's new this month:
Horror movies coming January 2022:
Scream 5. The fifth installment of the Scream franchise will be released January 14, 2022.
Horror movies coming in February 2022:
The Black Phone. Based on a short story by Joe Hill about a kidnapped boy who uses a black phone to communicate with his kidnapper's previous victim to try to get to safety. Will be released February 4, 2022. Here is The Black Phone trailer:
Moonfall. The moon's orbit is disrupted and Earth has only weeks before a collision occurs. One woman, her astronaut friend, and a conspiracy theorist are all that stand between humans and annihilation. Releasing Feb. 4, 2022. The first five minutes of the film have already been released:
Fear. A weekend getaway turns into a nightmare. From director Deon Taylor. Releasing Feb. 11.
Death on the Nile. Based on the Agatha Christie book about legendary sleuth Hercule Poirot as he solves a murder mystery in Egypt. Coming February 11.
The Devil's Light. A nun encounters a demonic force while performing an exorcism. Coming to theaters February 11, 2022.
The Ghosts of Borley Rectory. Mystery set in the real life "most haunted house in England", Borley Rectory. Coming Feb. 18.
Horror movies coming in March 2022:
X. Set in 1979, a film crew travels to Texas to secretly shoot a porn movie at a remote farmhouse, but the film turns into a bloodbath when the home's elderly hosts discover what they're up to. Released by A24, written and directed by Ti West (The House of the Devil), and starring Mia Goth (Suspiria 2018), Jenna Ortega (Scream 2022), and Brittany Snow (Prom Night 2008). Coming March 18.
The Batman. Robert Pattinson as Batman faces off against The Riddler. An early review says "The Batman movie is a horror movie. Very graphic, very dark, very scary. Paul Dano is f*cking crazy, so fucking scary I loved every second." Out March 4, 2022.
Upcoming horror movies releasing later in 2022:
Morbius. Jared Leto stars as biochemist Michael Morbius who accidentally turns himself into a vampire while trying to cure a blood disease. Will be released in April.
Abruptio. A horror anthology puppet movie a man who wakes up with a bomb in his head and has to follow orders in order to stay alive. The film includes Sid Haig's last role before his death in 2019.
Deep Water. Ben Affleck stars in this Patricia Highsmith adaptation about a man who becomes a suspect in the disappearances of his wife's lovers. Originally scheduled for a January release, but it was pulled in favor of a possible streaming release. Date TBD.
Jeepers Creepers: Reborn. Thankfully the franchise has decided to pick up and start working on new plotlines and characters. Victor Salva will not return as a writer or director. The plan is that this film would be the first of a second Jeepers Creepers trilogy.
Terrifier 2. In order to make this sequel to the cult hit Terrifier (2016), director Damien Leone launched an Indiegogo campaign and raised $250K on a $50K goal. The Terrifier clown is resurrected on Halloween night and again unleashed to prey on unsuspecting trick-or-treaters. The movie doesn't have a release date yet, but Leone teased doing a series of "road show style" premieres.
The Munsters. A new adaptation by Rob Zombie starring Jeff Daniel Phillips (Herman Munster) Sheri Moon Zombie (Lily Munster) and Dan Roebuck (Grandpa Munster) is set for a fall 2022 premiere. Sheri Moon Zombie released this photo on her Facebook page: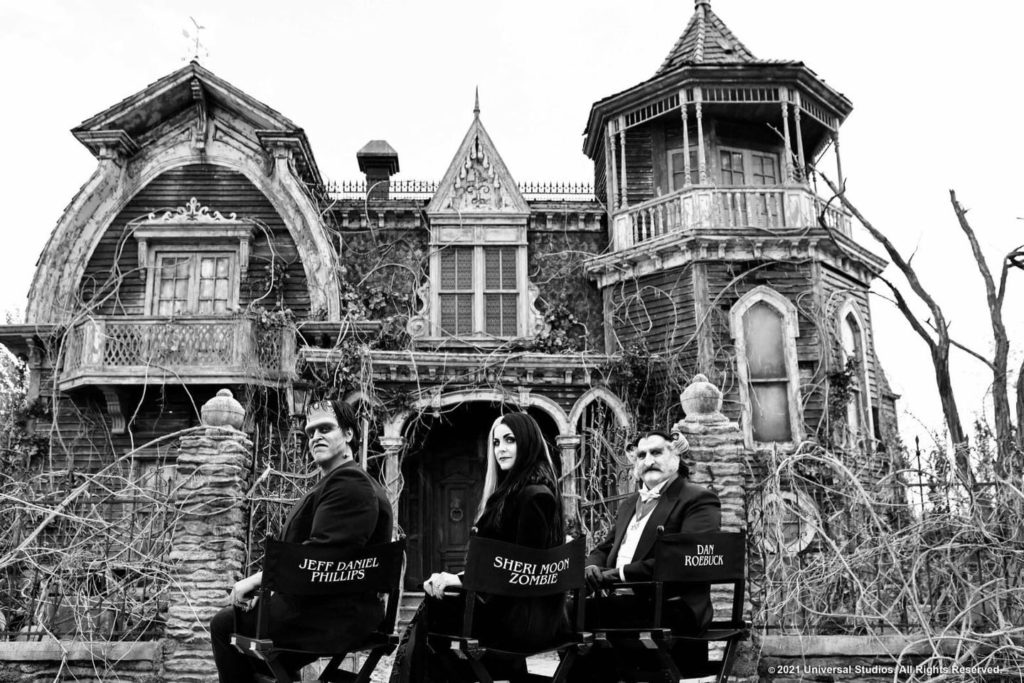 Nope. Jordan Peele's next movie, so far the only thing we know is that it will release in July 2022 and this teaser poster Peele released:
Firestarter. Zac Effron will star as Andy McGee with Ryan Kiera Armstrong playing his daughter, Charlie McGee, who can set things on fire with her mind.
Salem's Lot. Remake written and directed by Gary Dauberman and produced by James Wan is scheduled for release on September 9, 2022.
Hocus Pocus 2. This movie is planned to be released in October 2022.
Halloween Ends. The final part of the new trilogy will be released in October 2022.
Orphan: First Kill. A sequel to 2009's Orphan.
Final Destination 6. The synopsis reads: "As a group of first responders escape death's grasp, they start to be killed by increasingly unlikely and killer mishaps." Spider-Man: No Way Home filmmaker Jon Watts is producing for New Line Cinema. The film will be released on HBO Max.
The Cello. Next for Saw filmmaker Darren Lynn Bousman. The story of an aspiring cellist who learns the cost of his brand-new cello is a lot more insidious than he first thought.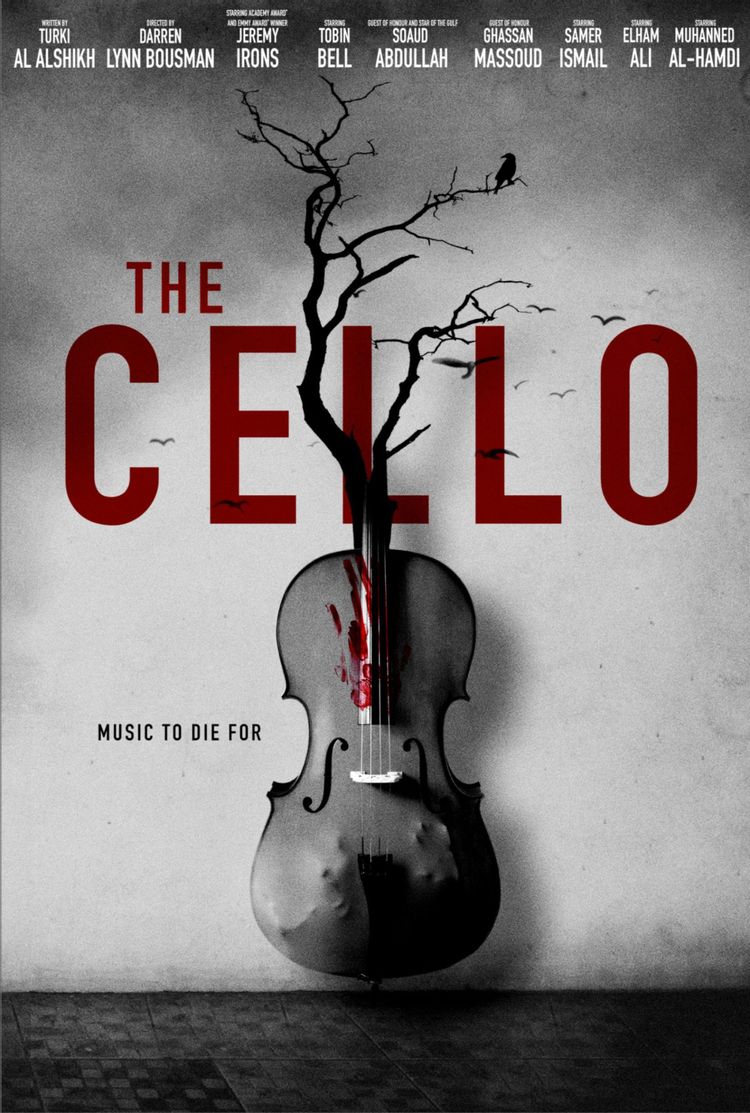 A Quiet Place 3. Jeff Nichols will write and direct based on an idea from John Krasinski. Expected to release March 31, 2023.
The Exorcist. A direct sequel to the 1973 blockbuster. Set to release October 2023.
Previously released in 2022 — ICYMI
Here we'll put previous 2022 releases, and if you're looking for the best horror movies of 2021, click here.