10 Scariest Shark Movies Streaming in June 2023
Before you take a summer vacation, watch these scary shark movies streaming in June 2023.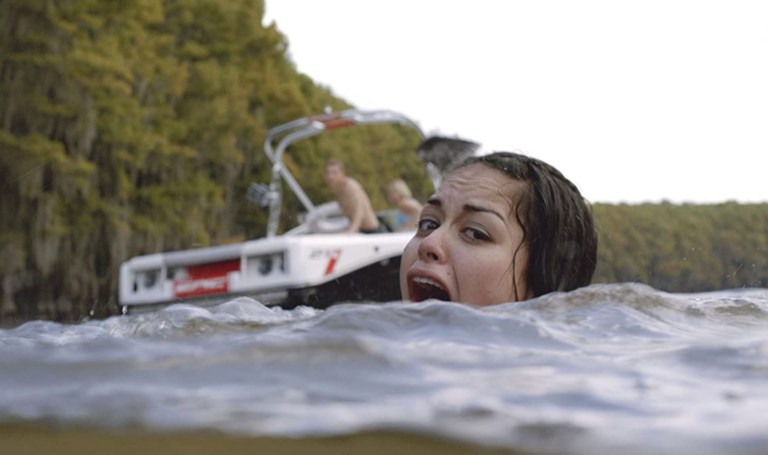 Real horror fans know that nothing is more terrifying than the ocean. There are sharks, squids with rotating blades, "killer" whales and mythological sea creatures roaming its depths. Unexplored trenches could contain even more monstrous sea life, like the thought-to-be-extinct megalodon, a massive shark that is one of the most powerful predators to ever exist on Earth.
Most people who have seen Jaws (1975) experience at least a little trepidation when stepping into a large body of water. Even though we know the odds of getting attacked by a shark are slim (Wikipedia says 1 in 11.5 million), the fear of a good horror movie sticks with you long after the credits roll. If you want to up the ante this summer, there are some great shark movies across streaming platforms.
Here are the best shark movies streaming in June 2023: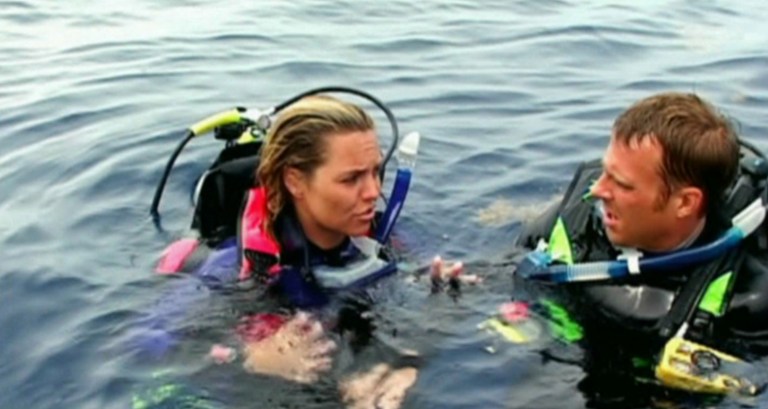 Open Water is one of the scariest shark movies of all time because it is based on a terrifying true story. This survival horror thriller tells the story of Daniel Kintner and Susan Watkins, based on the real life couple Tom and Eileen Lonergan. While vacationing together the couple go on a scuba diving trip but are accidentally abandoned by the rest of the group when they miscount passengers and head back to shore. Stranded alone in the middle of the ocean, the couple learns they are being stalked by a shark.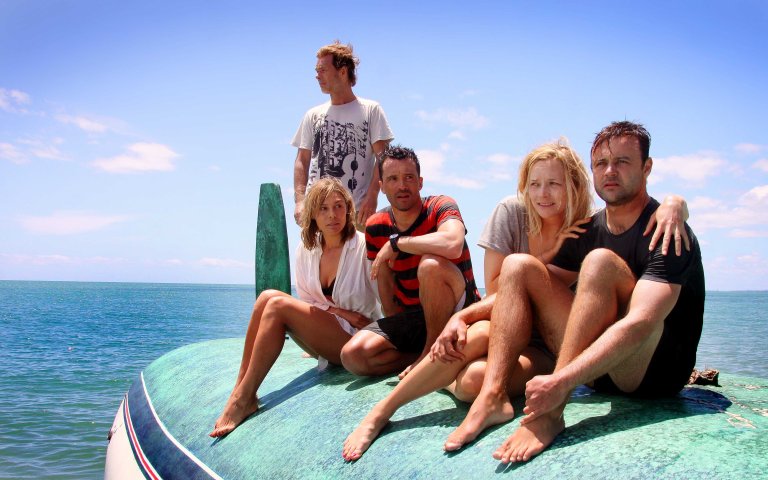 An Australian survival horror movie following four friends on a sailing trip to Indonesia. The boat hits some coral reef and capsizes, stranding the friends in shark infested waters. They decide to swim twelve miles to the nearest land, with one friend refusing and remaining on the overturned ship. The friends quickly realize that they are being stalked by a great white shark.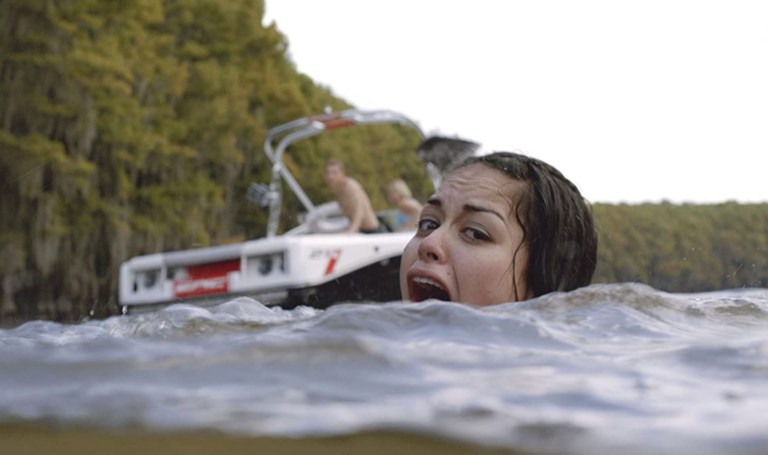 A scary shark movie that feels like a slasher film. Shark Night follows a group of friends vacationing at a lake house for the weekend. Despite being located on fresh water, the friends begin to be picked off by sharks one by one. Eventually, they discover the attacks aren't an accident.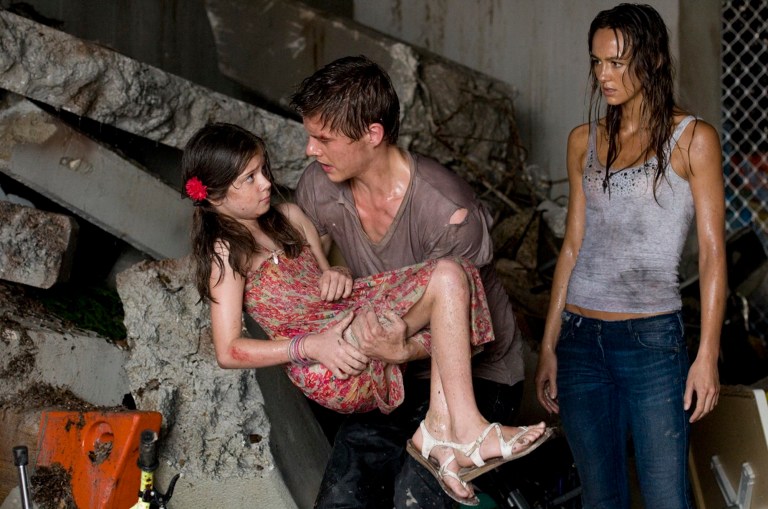 A horror disaster movie following a group of people trapped in a flooded supermarket in the aftermath of a tsunami. Hiding on top of the grocery store shelves, the survivors realize a 12 foot great white shark is also trapped inside the store. Each plan the group makes seems to be thwarted by the shark.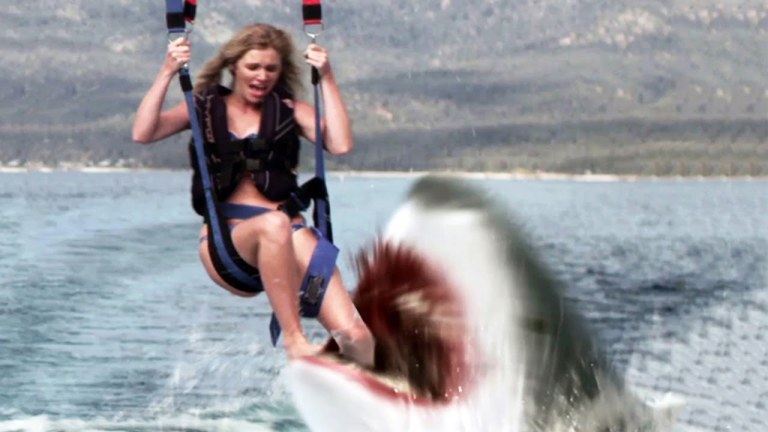 This bad shark movie stars iconic action star Dolph Lundgren as an exotic species dealer named Clint. While transporting a pregnant bull shark in a van, Clint is chased by police and the shark is accidentally released into Lake Tahoe. The shark survives, gives birth, and a trio of bull sharks are suddenly roaming around a popular tourist destination.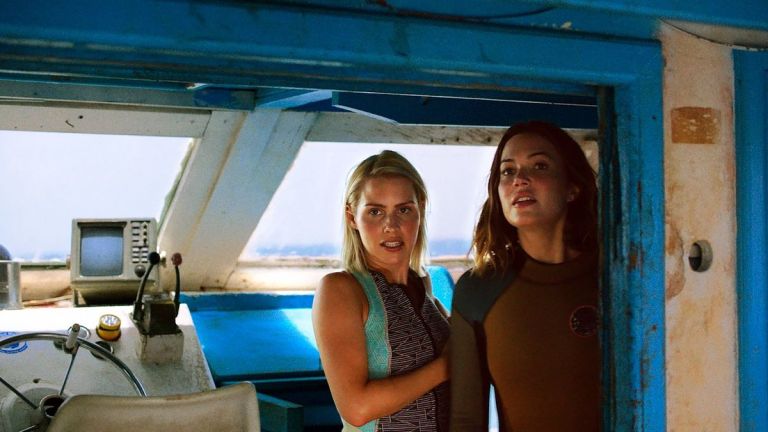 Mandy Moore and Claire Holt star as two vacationing sisters who decide to be adventurous and do a caged shark dive. A snafu on the trip results in the sisters being trapped at the bottom of the ocean. While they are still protected by the cage, they have only an hour of oxygen left. Surrounded by great white sharks and needing to surface slowly in order to prevent deadly decompression sickness, the sisters struggle to survive.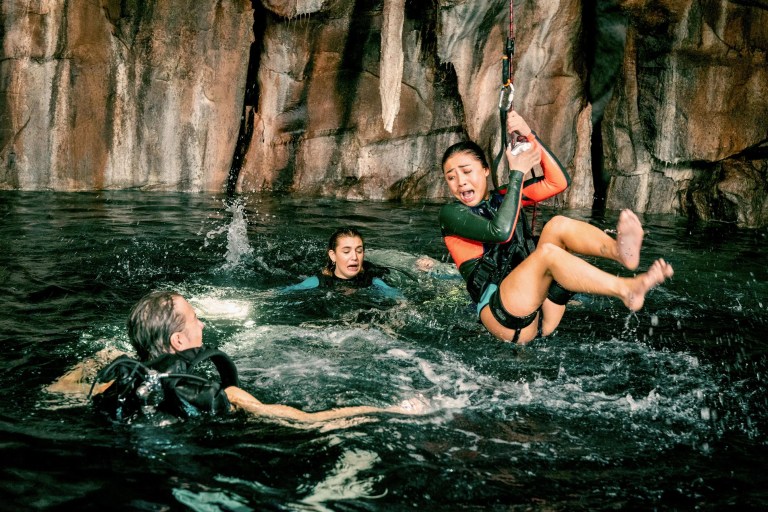 A survival horror movie following a group of friends (and frenemies) who go scuba diving to explore the ruins of an underwater Mayan city. An accident causes some of the ruins to collapse, sending silt everywhere and separating the friends in the ensuing chaos. The girls attempt to leave but a shark appears and chases them deeper underwater.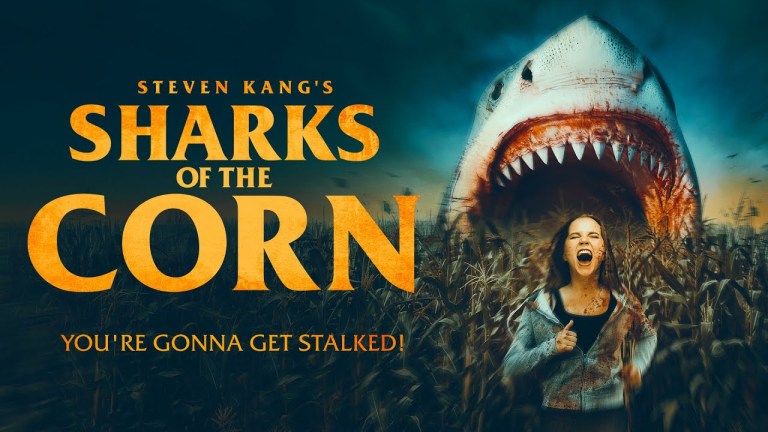 Sharks of the Corn is a very bad horror movie featuring rubber sharks running through a corn field à la Children of the Corn. Small town Kentucky locals are perplexed when people start turning up dead looking like victims of a shark attack, though the town is obviously landlocked. This is a great film to watch if you're a fan of bonkers or bad movies, or if you want something funny to be playing in the background when you have people over.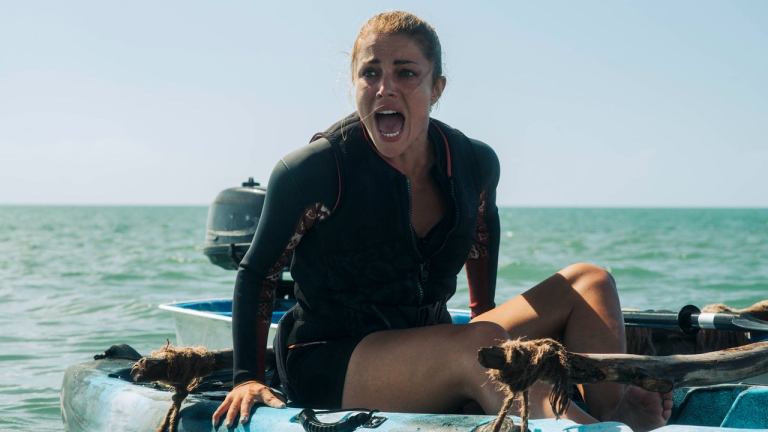 An Australian horror movie following four friends on a kayaking adventure. While spearfishing, one of the women notices a shark in the water. She scrambles back to her kayak safely but her friend is killed by the shark. The remaining three friends must paddle back to land while a great white shark stalks them.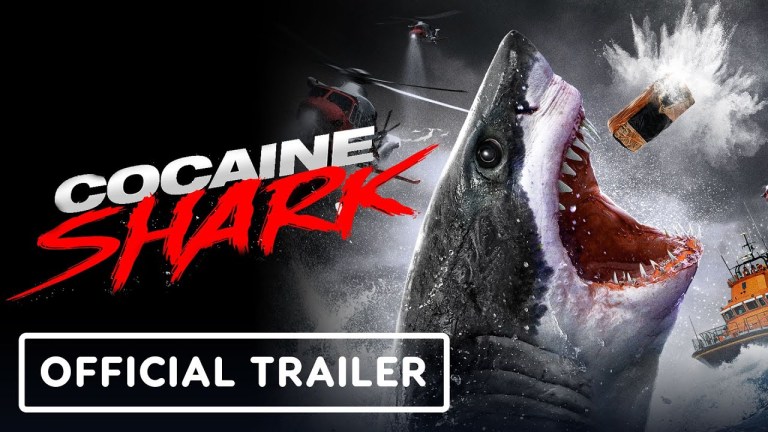 Cocaine Shark is an animal attack movie which has been tweaked and repackaged to take advantage of the Cocaine Bear hype. An accident at a lab causes an army of mutated, murderous animals to be released on the street. There's not really any cocaine in this movie, but it still works for fans of low budget animal attack movies.
Further reading: