20 Iconic Scream Queens in Horror Movie History 
Because the horror genre would be nothing without the scream queens who make the horror genre reign supreme.
A scream queen is a prominent and influential female figure in horror films that delivers a strong, believable, and unforgettable performance. She has been a crucial part of the genre since its dawn. It's worth mentioning that women were integral to horror long before the scream queen was born. Some notable examples from the silent era include Lil Dagover's Jane Olsen in The Cabinet of Dr. Caligari (1920) and Greta Schröder's Ellen Hutter in Nosferatu (1922). The earliest example of a scream queen, however, is Fay Wray's Ann Darrow in 1933's King Kong, where she did a whole lot of screaming. Since then, there have been countless women deserving of the spotlight who've lit up the screen with their earth-shattering screams.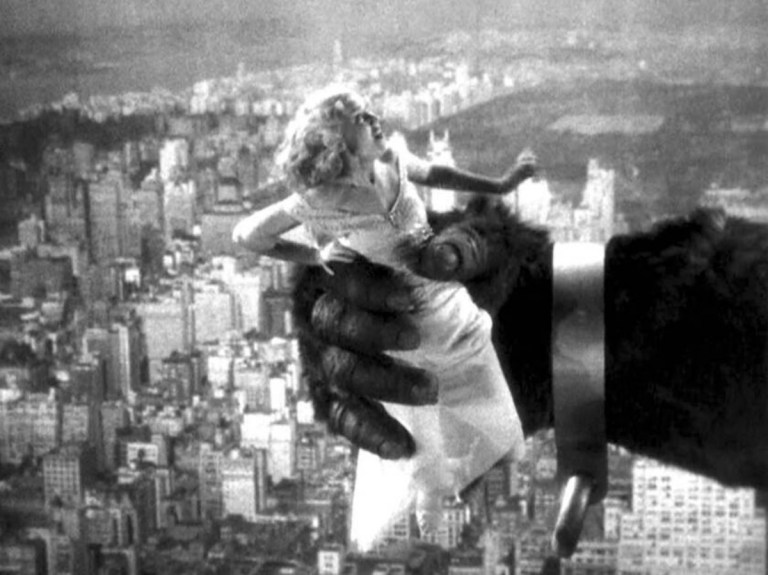 The genre would not be what it is without these scream queens displaying fear in its rawest, purest form. Scream queens elevate the horror genre by enthralling the audience, and sometimes even terrorizing the viewer. Their phenomenal performances have endured and will continue to endure over generations, keeping horror fans biting their nails and hanging on to the edge of their seats for decades to come.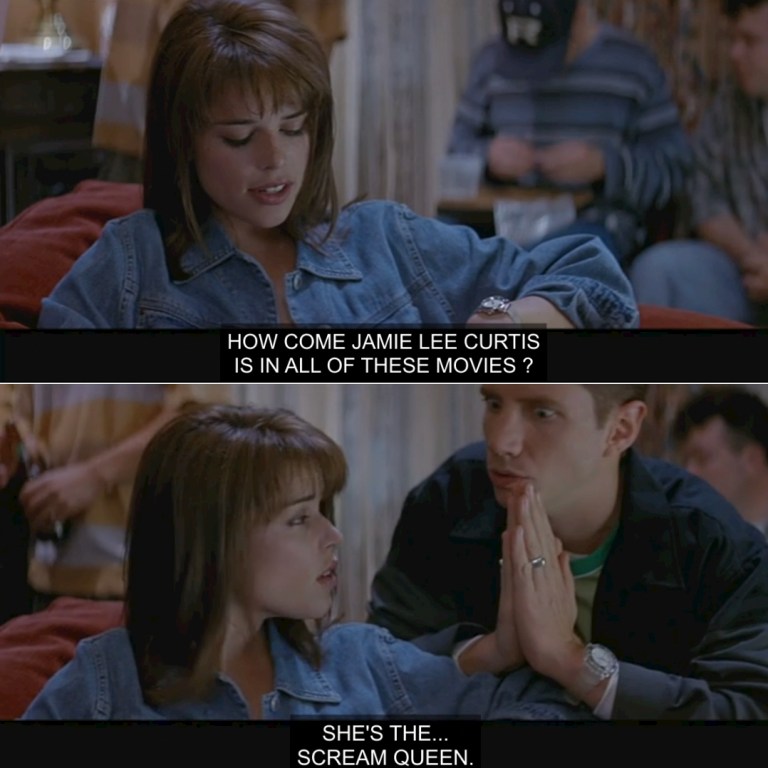 Discover the women who have made some of the most impact on the genre with their electric and marvelous performances in the curated list below, and bow down to the most iconic scream queens of horror. 
1. Barbara Steele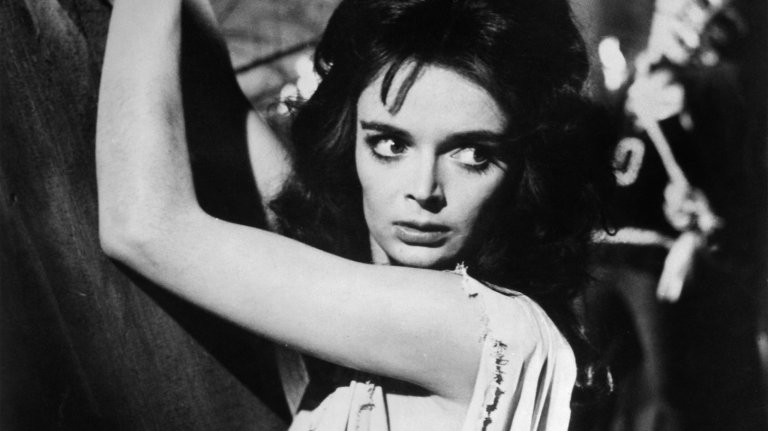 Preternatural beauty Barbara Steele is known as both "The Queen of All Scream Queens" and "Britain's first lady of horror." She was the it girl-scream queen of the 1960s thanks to her lengthy resume in gothic horror movies of the decade. Steele first appeared in Mario Bava's Black Sunday (1960) in a dual role as Asa Vajda, a vampiric witch sentenced to death by her brother and who curses his lineage, and as Katia Vajda, her descendant 200 years later. Her place in horror was cemented in the film's iconic opening scene in which a spiked mask of Satan is being brutally hammered into her face. She then went on to star in other Italian horrors such as The Horrible Dr.Hichcock (1962), The Ghost (1963), The Long Hair of Death (1964), and Castle of Blood (1964). Steele also starred in The Pit and the Pendulum (1961), an adaptation of Edgar Allan Poe's short story of the same name. Other of her roles include The Curse of the Crimson Altar (1968), David Cronenberg's Shivers (1975), Piranha (1978), The Silent Scream (1979), and The Butterfly Room (2012).
2. Janet Leigh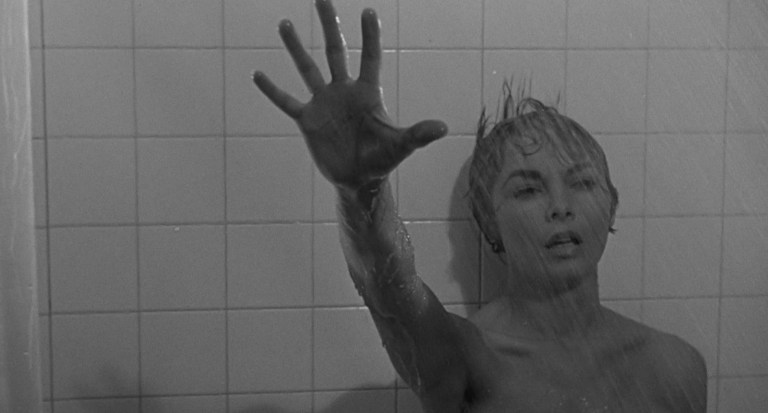 Janet Leigh makes it to this list for her iconic scream queen moment in Alfred Hitchcock's Psycho (1960). Leigh received a Golden Globe for Best Supporting Actress and an Academy Award nomination in the same category for her role. Her shower murder scene is legendary not only because it features 50 cuts and over 75 camera angles in just 45 seconds, but because the doomed Marion Crane is the mother of the slasher film. Psycho revolutionized horror forever by giving birth to the subgenre. Her character's demise redefined how violence and sexuality were portrayed in cinema thereafter.
3. Marilyn Burns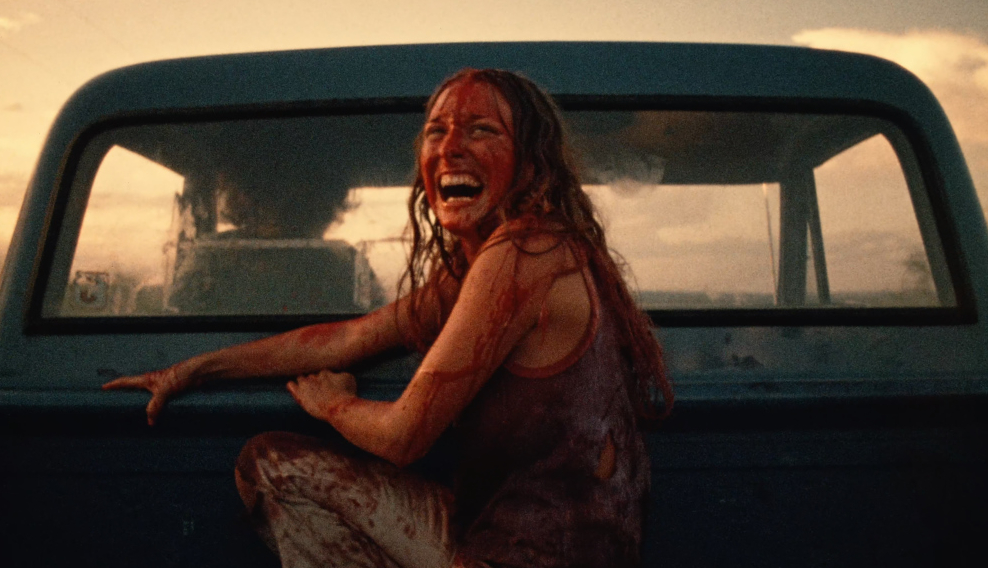 Marilyn Burns and Olivia Hussey below both have held the title for the original final girl, having had their respective films both premiere on the same day in 1974. Since the fate of Hussey's character is left more ambiguous in Black Christmas, the title typically falls to Burns for her role in the original Texas Chainsaw Massacre. Sally Hardesty is the only one of her friends to escape Leatherface and his cannibalistic family. Her visceral performance and agonizing portrayal of all the horrors Sally had to withstand has haunted generations of horror fans for decades. She's an icon of a scream queen for surviving against all odds. That final scene where she narrowly escapes all bloodied and maniacal in the back of a pickup truck is one of the most recognizable images in horror movie history. That uncontrollable, mad hybrid of a laugh and wail is unforgettable.
4. Olivia Hussey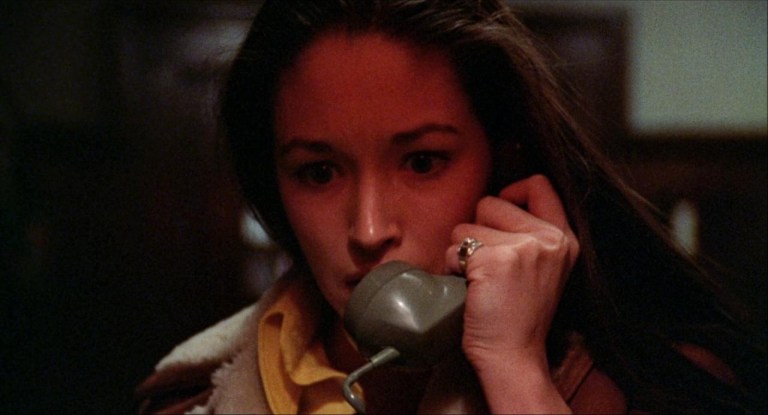 Black Christmas heavily influenced slashers to come, including John Carpenter's classic Halloween (1978). Hussey played Jess Bradford, a progressive and sexually active sorority sister set on practicing her fundamental right to choose, even against her anti-abortion boyfriend's wishes. She was a scream queen icon years ahead of her generation—one who stands out even from the modern legends of today. The story consists of an almost all-woman cast and follows Jess as she tries to save herself and her friends from getting killed by an unknown stalker, all while she navigates a doomed relationship with her controlling boyfriend. Although her ending is ambiguous—as she's left alone in the house with Billy's voice coming from the attic, affirming that they got the wrong guy—director and producer Bob Clark revealed Jess would have survived had he done a sequel. The plan was to cast her as the housemother in the same sorority house.
5. Jamie Lee Curtis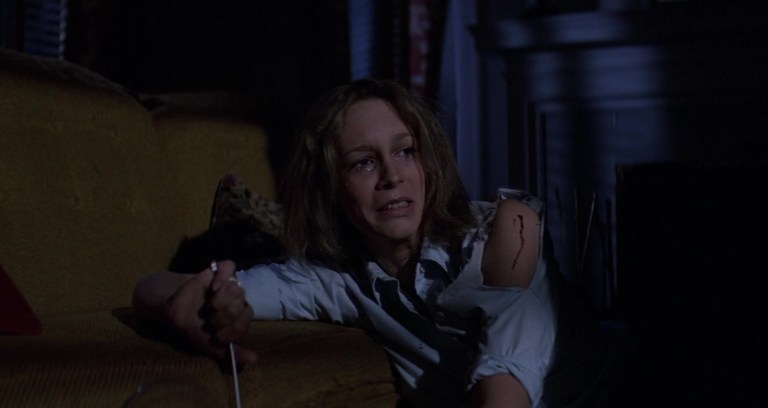 Halloween's (1978) Laurie Strode is what comes to the minds of most when they hear the term "scream queen," and it's no surprise given that her IRL mother Janet Leigh is the legendary OG screamer. Jamie Lee Curtis is the most commercially successful and recognized final girl. Her feature-film debut in the iconic slasher created a final girl template for films to follow. Laurie, an all-American teen terrorized by Satan himself and an unbeatable survivor in later films of the franchise, is one of the most prominent and beloved characters in horror movie history. Other horror performances by her are featured in movies such as The Fog (1980), Prom Night (1980), Terror Train (1980), Road Games (1981), and Knives Out (2019).
6. Jessica Harper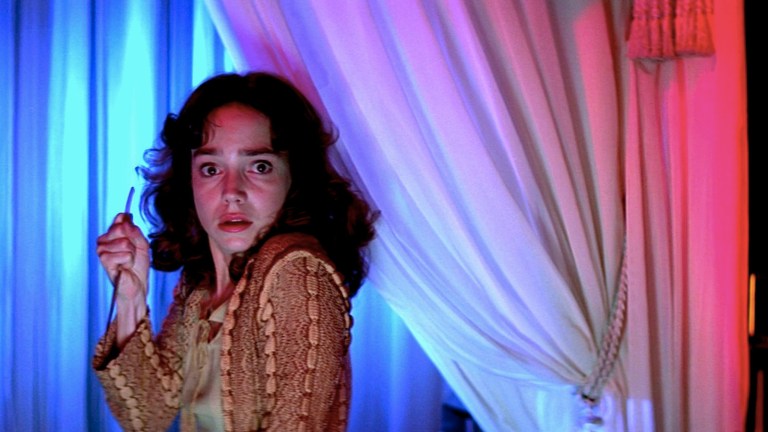 Jessica Harper lands on this list for her iconic performance as Suzy Bannion in Dario Argento's captivating Suspiria (1977). Her wide-eyed performance as the aspiring dancer who uncovers the coven of witches is as integral to the film's atmosphere as its stunning visuals and musical score. Her portrayal was strong and believable, balancing both her character's courage and fear. She wasn't your average scream queen fighting against a human killer, but one who had to defeat a supernatural evil at her prestigious dance academy. 
7. Shelley Duvall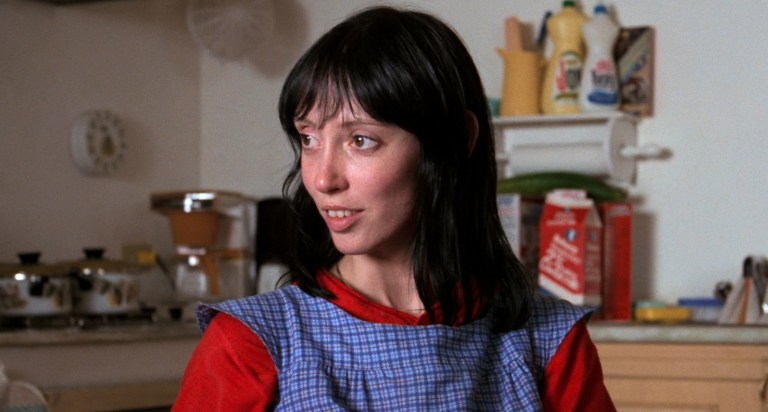 Shelley Duvall may have later opted for a quiet life over a Hollywood one, but her performance in Stanley Kubrick's The Shining (1980) leaves other horror ladies in the dust. Wendy Torrance's spine-chilling scream and the look of fear in her eyes was a glorious portrayal of terror and one that elevated the film itself to new heights. Sadly, Duvall was forced to endure real cruelty at the hands of Kubrick while filming the movie and her mental health suffered in preparation for the role. She played a woman who suffered abuse at the hands of her husband, and one can only hope that the psychological torture she experienced on set was nothing like her character's.
8. Heather Langenkamp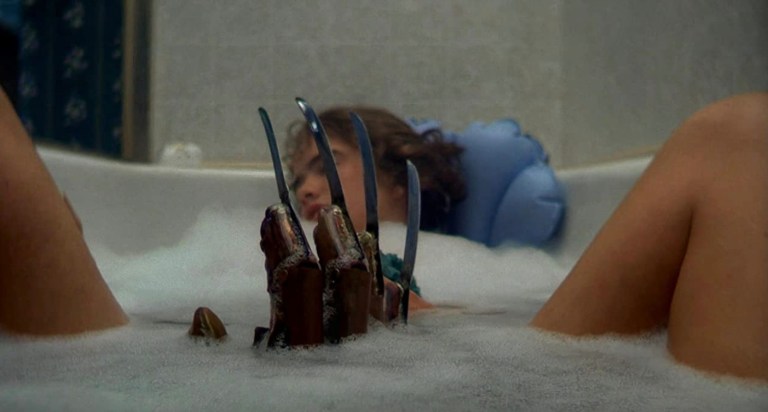 Heather Langenkamp has dozens of films to her credit, but her most notable remains A Nightmare on Elm Street (1984), where she plays final girl Nancy Thompson. Her character didn't run away from her tormentor, but did everything in her power to find out the truth and face him head on. She outsmarted the villainous Freddy Kreuger by choosing to not be afraid of him. Nancy stands out from other scream queens because she's a fighter who actively sought out evil to put an end to him. She wasn't a final girl who hid from her would-be killer, nor one who escaped out of sheer luck. In her return to ANOES 3: Dream Warriors she meets her cruel demise as a hero. It's arguably one of the most unfair kills in horror cinematic history. Langenkamp has expressed a desire to face off against Freddy one final time—one can dream!
9. Barbara Crampton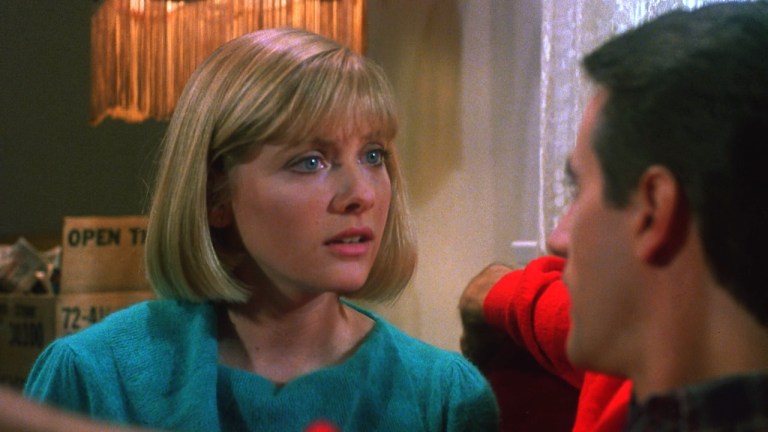 Despite her distaste for the scream queen title, which she feels "implies that you're good at two things: howling at the top of your lungs and being a woman," Barbara Crampton's talent had to be recognized on this list. If you take a look at her impressive long 78 credits, you can see how the actress has achieved cult status as an iconic scream queen. She made her film debut in Brian de Palma's erotic thriller Body Double (1984), but gained recognition in her role in the comedy horror Re-Animator (1985). In the 1980s and1990s she made a splash in the genre in films such as Chopping Mall (1986), From Beyond (1986), and Castle Freak (1995). In most recent history she has starred in films such as You're Next (2011), We Are Still Here (2015), Beyond the Gates (2016), Sacrifice (2020), Jakob's Wife (2021), and Suitable Flesh (2023), three of which she has also produced.
10. Neve Campbell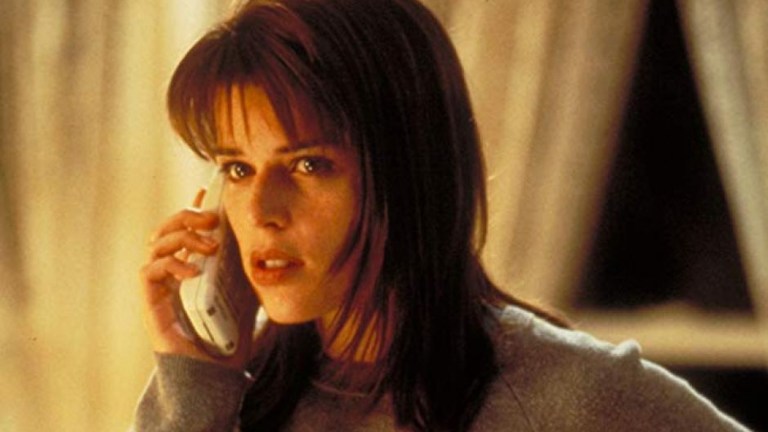 Scream (1996) gave horror fans one of the most beloved survivors of the genre, Sidney Prescott, an unstoppable force of a woman with true grit. Throughout the franchise, Neve Campbell has remarkably portrayed the journey her character has endured, capturing her growth in each film. Countless maniacs have tried taking her down and countless have failed. Sidney is someone who becomes more fierce and fearless with each film, making her not just The Millennial Scream Queen, but the ultimate final girl in slashers. Here's hoping that the studio pays Neve what she deserves so we can see her join in on the fight against Ghostface in Scream VII. 
11. Katharine Isabelle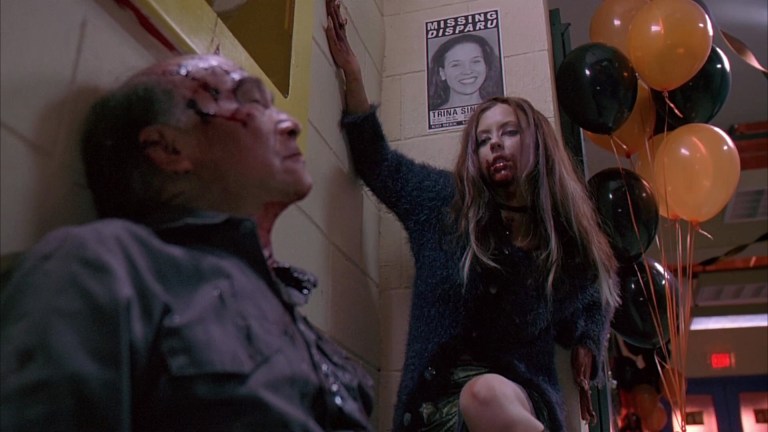 Katharine Isabelle is a horror icon who deserves a lot more recognition than she is given. Her first horror film was 1998's Disturbing Behavior, in which she played Lindsay Clark, the lead's younger sister. She later starred as the iconic Ginger Fitzgerald in the lycanthropic coming-of-age horror Ginger Snaps (2000), which heavily inspired the feminist cult classic Jennifer's Body (2009), and subsequently reprised her role in later sequels. Katharine Isabelle has since had many roles in horror in films such as Carrie (2002), Freddy vs. Jason (2003), Torment (2013), See No Evil 2 (2014) and The Girl in the Photographs (2015). In 2012 she starred in the criminally underrated body horror gem American Mary as the titular character, a film written and directed by the Soska sisters. It's a twisted tale of a young surgical student who regains her power and control by diving into the underground world of body modification after a brutal rape. 
12. Maika Monroe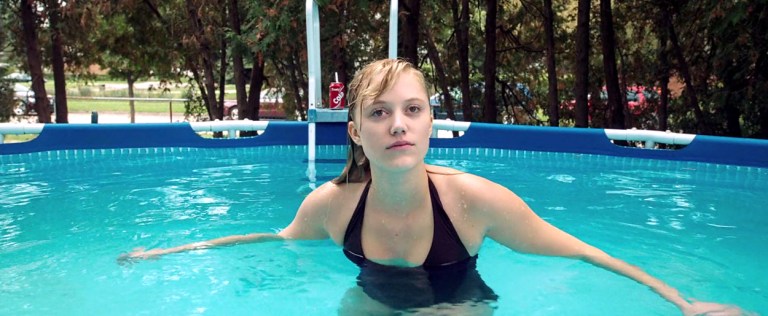 Maika Monroe is one of the most impressive scream queens of our modern era. In 2014 she starred in the critically acclaimed It Follows as Jay Height, a young woman who acquires a deadly curse after a sexual encounter and who can't outrun the entity pursuing her. She gave an outstanding performance that cemented her as a masterclass in horror. That same year she was featured in The Guest as Anna Peterson, a character crucial in the movie's big twist. She had lead roles in the horrors Tau (2018), Villains (2019), and Significant Other (2022). Her role as the protagonist Julia in the psychological horror Watcher (2022) allowed her to dig deep into her character and is her most memorable work to date. She superbly showcases the character's emotional journey as she's stalked by a serial killer in a strange city and struggles with a husband who not only minimizes her fear, but fails to believe her until the very end of the film. 
13. Mia Goth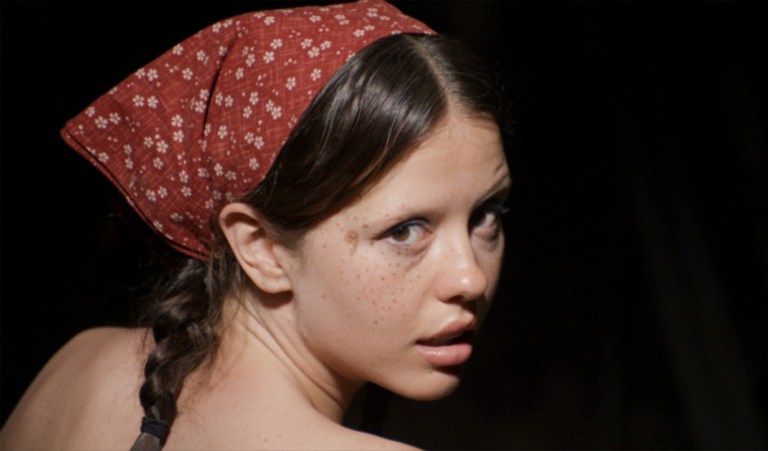 Mia Goth transitioned from modeling to acting in the second volume of Lars von Trier's controversial sexual art drama Nymphomaniac (2013). After her feature film debut she went on to have numerous horror and thriller roles in films like The Survivalist (2015), A Cure for Wellness (2016), Marrowbone (2017), High Life (2018), and Suspiria (2018). She gave an electric performance as the seductive and menacing Gabi in Brandon Cronenberg's sci-fi horror Infinity Pool (2023), a film that wouldn't be what it was without her superb delivery. Her most notable scream queen roles, however, are in the X film series. In X (2022) she gave a dual performance as both the sultry, young Maxine Minx and the psychopathic, decrepit Pearl. Not only did she reprise her role as a younger Pearl in the titular prequel, but she co-wrote the script alongside Ti West.
14. Anya Taylor-Joy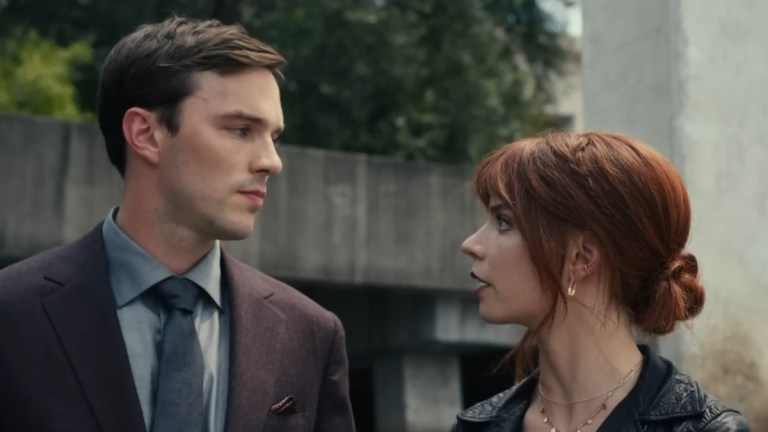 Anya Taylor-Joy has an impressive horror roster with films such as Marrowbone (2017), Split (2017), Last Night in Soho (2021), The Northman (2022), and The Menu (2022). It's the film that got her her big break, however, that places her as a scream queen icon on this list. The Witch (2015) saw her give a layered performance as the protagonist Thomasin, a repressed teenager shunned from her village along with her puritanical family in 1630s New England. After enduring the abuse from being the sole target of her parents' rage and grief, she is enticed to "live deliciously" by Satan himself and joins a coven of witches in the woods. The Witch is one of the greatest "good for her" horror films because of Taylor-Joy's bold and inspiring acting. 
15. Lupita Nyong'o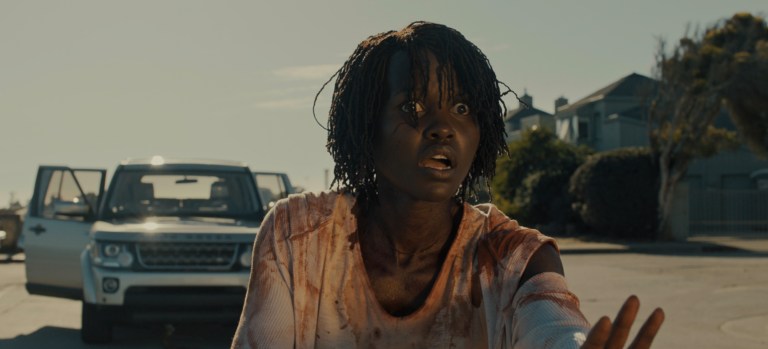 Oscar winner Lupita Nyong'o starred in the underrated zombie flick Little Monsters (2019), but it's her dual role as Adelaide and her doppelgänger Red in Jordan Peele's Us (2019) that puts her on this list. She masterfully and distinctly brought both characters to life. Adelaide was a seemingly sensitive, caring wife and mother who made the fear for her and her family's life so palpable. Red had a rusty, raspy voice so disturbing it sent goosebumps down your spine. Lupita said about the character, "Red is queen and cockroach, with a sereneness to her, but also a menace," Nyong'o said. "She's full of suppressed rage, and is all id, which I wanted to punctuate with her voice." After the big twist is revealed, one could understand why Adelaide made that deep animalistic roar so similar in essence to the primal calls of the tethered. It's exactly why she tells Kitty (Elisabeth Moss) earlier in the movie that she sometimes struggles with speaking—her first language and her true nature were breaking through.
16. Florence Pugh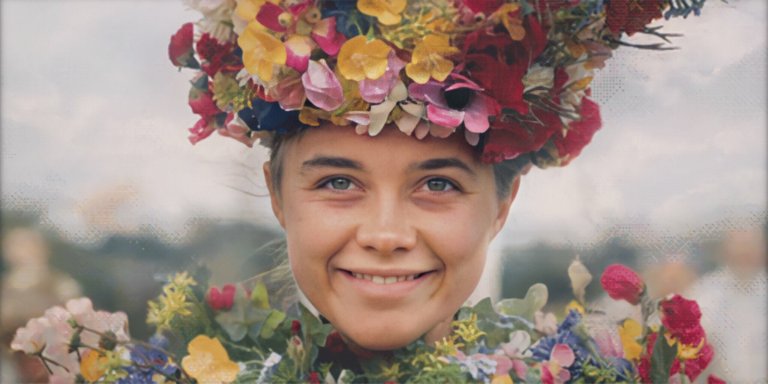 Florence Pugh's raw and visceral depiction of grief as Dani in Ari Aster's Midsommar (2019) is one for the ages. From her blood-curdling wails after finding out her family died to the collective screaming after catching an unfaithful Christian (Jack Reynor) in the act—no one does scream queen like Pugh. She gave one of the most gut-wrenching performances in horror history and the most emblematic of mourning. Her pained facial expressions and soulful mannerisms brought the character of Dani to life in a way only the actress is equipped to do. That unforgettable final shot of her at the end is one of the best final scenes in cinema. 
17. Samara Weaving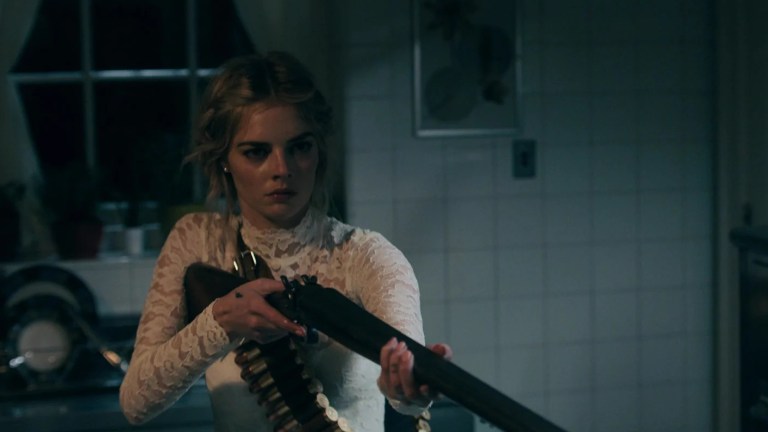 The Babysitter (2017) showcased Samara Weaving as an emerging talent in horror in her role as Bee, the babysitter of 12-year-old Cole (Judaw Lewis) who discovers she's part of a Satanic cult of teens under her care one night. She later reprised her role in The Babysitter: The Killer Queen (2020). It was her role as Grace in Ready or Not (2019), however, that proved her to be among the greatest of scream queens. Her character fights her way through a twisted game of hide-and-seek straight out hell in bridal couture throughout the whole movie. The iconic final scene where she's covered in the blood of her nightmare in-laws and lights a cigarette as the mansion burns behind her is one of the best "good for her" moments in the genre—and certainly one bound to become a classic. Weaving's most recent feature in Scream VI as the opening kill joins the ranks of Drew Barrymore's Casey Becker. 
18. Melissa Barrera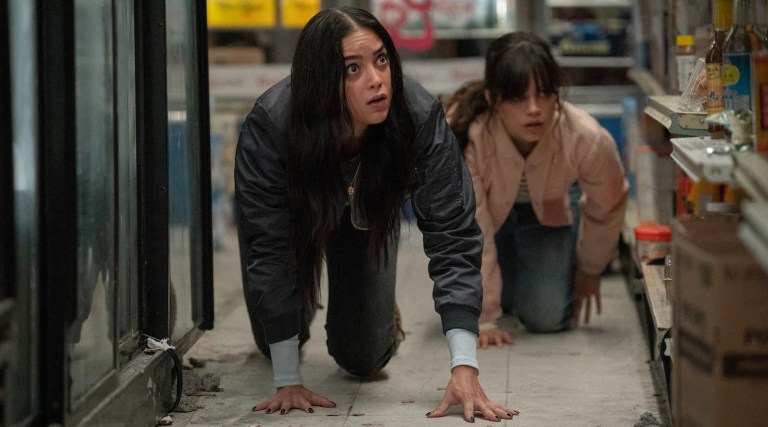 It's safe to say that Melissa Barrera has become a crucial part of one of the most enduring and influential franchises in cinematic history. Her role as Sam Carpenter, Billy Loomis' daughter and new Scream final girl, has redefined the movie series. Barrera does an incredible job of seesawing between the struggle of madness she inherited from her psychotic father and her natural benevolence. The Monterrey-native powerhouse Mexican actress is bringing much needed Latinx representation to the genre. She also starred in and produced the lesser known Tubi horror gem Bed Rest (2022). Her upcoming projects include the erotic horror The One, where she'll star alongside Nicholas Hoult, Riley Keough, and Lana Condor. Barrera is only just getting started dominating the horror screen. 
19. Jenna Ortega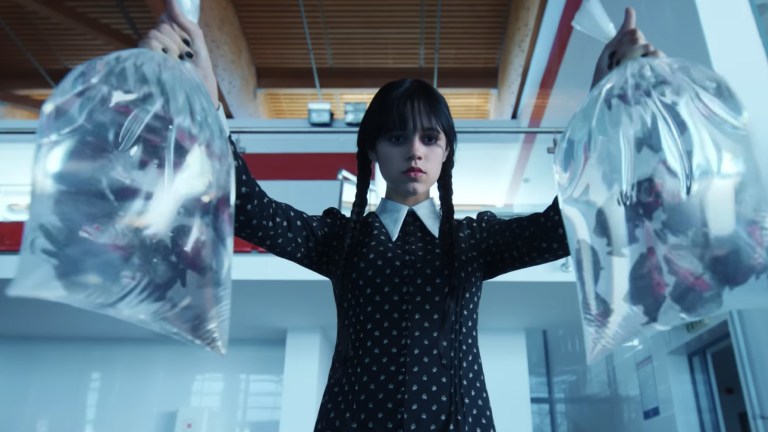 Jenna Ortega is the scream queen of the Gen Z generation. Her first horror role was in Insidious: Chapter 2 (2013) at just 11 years old. She played Annie, a character seen at the very end whose older sister is in an inexplicable coma and who answers the door to Specs (Leigh Wannell) and Tucker (Angus Sampson). No one except her can see Elise's (Lin Shaye) spirit. Since then, she's had notable roles in films like The Babysitter: The Killer Queen (2020), Studio 666 (2022), and American Carnage (2022). Her work in Ti West's X as Lorraine Day was outstanding in displaying the character's growth from a prudish, shy young woman to one who wanted to be in control of and find power in her sexuality. That scene where she lets out a petrified scream at the sight of a mangled body hanging in Pearl's basement cements her status as a scream queen. She shines in Scream V and Scream VI as the lead's younger sister, Tara, but is also as much of a star as Barrera's character. Ortega will be appearing in the upcoming Beetlejuice 2 where she's bound to reign supreme.  
20. Jasmin Savoy Brown
Jasmin Savoy Brown never had an interest in horror  "because it was just so straight and white." Thankfully, this scream queen came on the scene to start changing that and give more visibility to queer people and Black women in the genre. Her character Mindy-Meeks Martin in Scream V and Scream VI is bold, snarky, funny, and has a deep knowledge of horror that honors the legacy of Randy Meeks. She delivers a standout performance that brings a natural charisma to her role—and which is among the best of the young cast.
Further reading: