'Attack of the Meth Gator' Coming this Summer from The Asylum, Probably
Attack of the Meth Gator could start an entire franchise for The Asylum.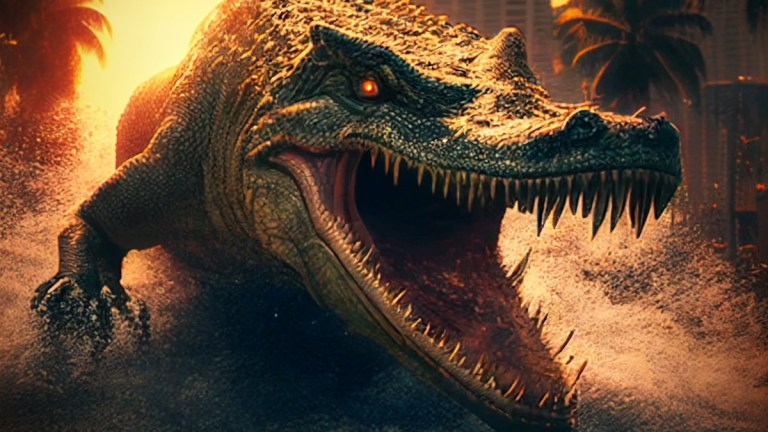 From The Asylum, the company that brought you mockbuster "classics" such as Ape vs. Monster (2021) and Atlantic Rim (2013), comes the next entry in the burgeoning animal-on-drugs genre. Announced on Twitter by The Asylum, summer of 2023 will see the release of Attack of the Meth Gator.
With the recent release of Cocaine Bear capturing people's imaginations, it's natural that a reliably opportunistic low-budget studio would jump at that chance to make a drugged-up animal attack movie of their own. Social media has had fun over the past few weeks coming up with ridiculous combinations of animals and drugs to use as the basis of a Cocaine Bear derivative. But The Asylum is taking that next step of actually making their dream scenario a real movie!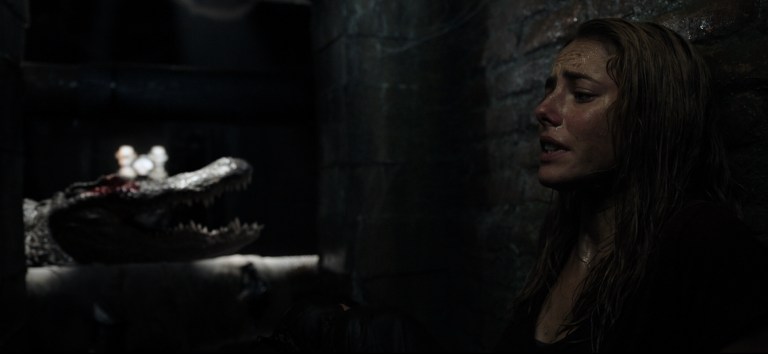 In addition to being goofy fun, the idea of a meth gator movie may have some basis in reality (sort of like how Cocaine Bear is inspired by true events). A quick search turns up many articles describing the danger of "meth gators." To quote an article from CNN:
A Tennessee police department is warning residents to stop flushing drugs down their toilet and sinks out of fear they could create 'meth gators.' Police warn that if the drugs make it far enough, they will end up being consumed by gators in Shoal Creek. 'They've had enough methed up animals the past few weeks without our help,' police wrote.

CNN, July 22, 2019
Of course, an article from USA Today published on the very same day states that the Tennessee police department that made the statement about meth gators later said they were joking, writing "alas, the meth-gator is not real." But they then closed out their clarification with "THE METH GATOR IS NOT (at this time) REAL." So you're saying there's a chance?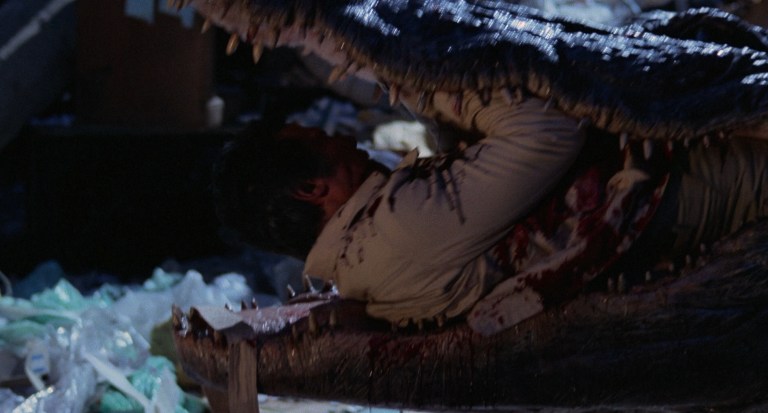 So, is the movie Attack of the Meth Gator real? The official Twitter page for The Asylum followed up their announcement by saying it is indeed real, but in the same tweet they also said they have been dumping meth into Florida waters in preparation for filming. Maybe it's all a joke, and if so, it's a great one. But lots of people didn't believe Winnie the Pooh: Blood and Honey (2023) was a real movie until it came out in theaters, so we choose to believe Attack of the Meth Gator is real. Besides, they already created a poster for the film, and considering The Asylum's low budgets, one would assume they've already consumed a good chunk of their marketing budget. So why not follow through?
Obviously, no information about release dates, cast, or anything else have been released yet. But what more do you need than that title, right? Stay with us for more news as (or if) it develops.
In the meantime, check out some other animal-related articles on Creepy Catalog: