'Winnie the Pooh: Blood and Honey' Nears $1 Million at the Mexican Box Office
Winnie the Pooh: Blood and Honey comes to North American and UK theaters February 15, 2023.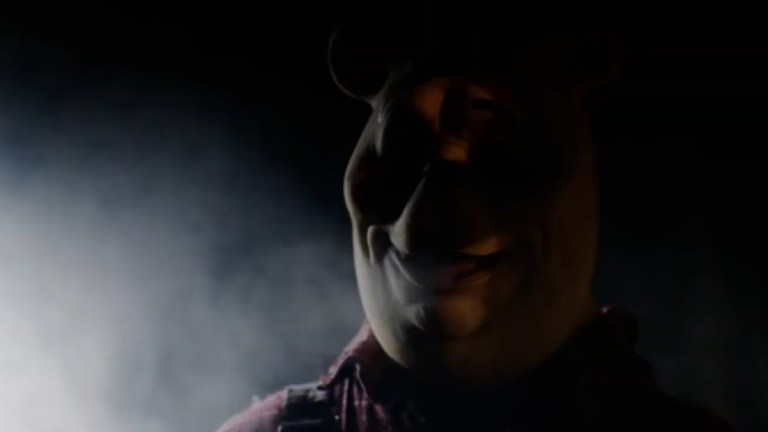 As of February 6, 2023, Winnie the Pooh: Blood and Honey has already brought in more than $950,000 in theaters according to a report from Deadline. The microbudget slasher was released in theaters in Mexico on January 26, meaning the movie has amassed this total in just over one week at the box office.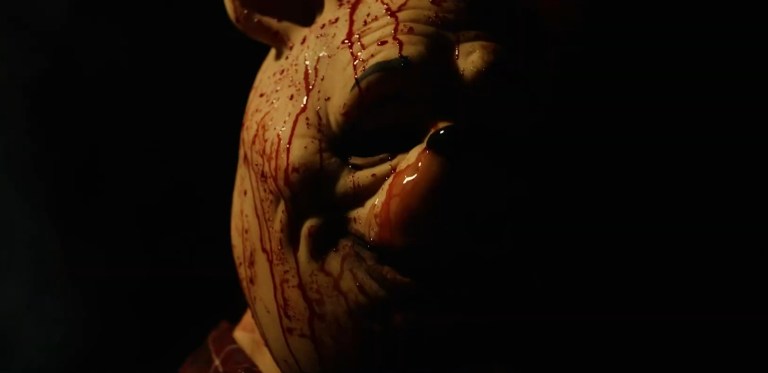 This news comes just under two weeks before Winnie the Pooh: Blood and Honey releases in the United States, Canada, and the United Kingdom. Distributed by Fathom Events in North America, Blood and Honey will be released in select theaters on February 15, 2023. Initially planned as a one-day special event, certain locations will have an expanded one-week release starting on Feb. 15th.
How well will Winnie the Pooh: Blood and Honey do once its theatrical release expands? Last year another low-budget slasher, Terrifier 2, made close to $15 million worldwide. And this year, Skinamarink is already close to $2 million. It's tough to say how audiences will react to Blood and Honey, but it has becomes one of the most anticipated horror movies of 2023 in certain circles. Horror fans are supporting true indie horror in theaters, and it's great to see.
Winnie the Pooh: Blood and Honey is inspired by the Winnie the Pooh books by A.A. Milne and E.H. Shepard which entered the public domain in 2022. While Disney still owns the rights to their version of the story, Blood and Honey is presumably distinct enough from their version to avoid infringement.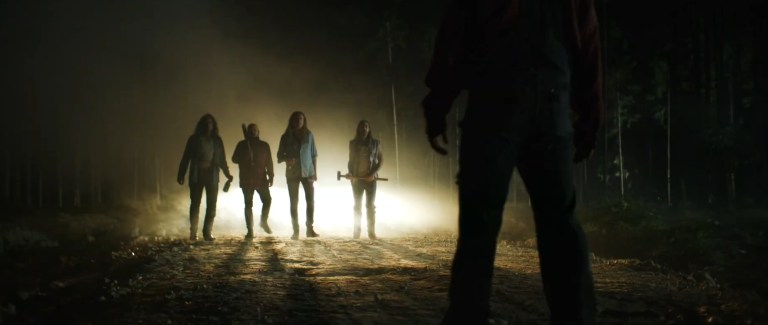 The story takes place years after Christopher Robin met Pooh, Piglet, and the rest of his animal friends from the 100 Acre Woods. Christopher, now an adult, takes his fiancée to meet his old friends, but they've changed over the years. Now, Pooh and Piglet have become feral, murdering anyone who enters their woods.
Winnie the Pooh: Blood and Honey is directed and produced by Rhys Frake-Waterfield. A sequel to Blood and Honey has already been announced, and a quick look at Frake-Waterfield's IMDB page shows that he has plans to produce even more horror flicks based on children's stories. Bambi: The Reckoning, Peter Pan's Neverland Nightmare, Mary Had a Little Lamb, and Three Blind Mice are all listed as either in-production or in post-production on Frake-Waterfield's IMDB.
To get tickets to see Winnie the Pooh: Blood and Honey in theaters, go to Fathom Events. Supporting indie horror is always the right thing to do!
For more new and upcoming movies, visit our New/Upcoming Horror Movies tracker.