There is a 'Cocaine Bear' Video Game, and You Can Play it Now
Now you can be a cocaine-fueled bear in this short yet fun game.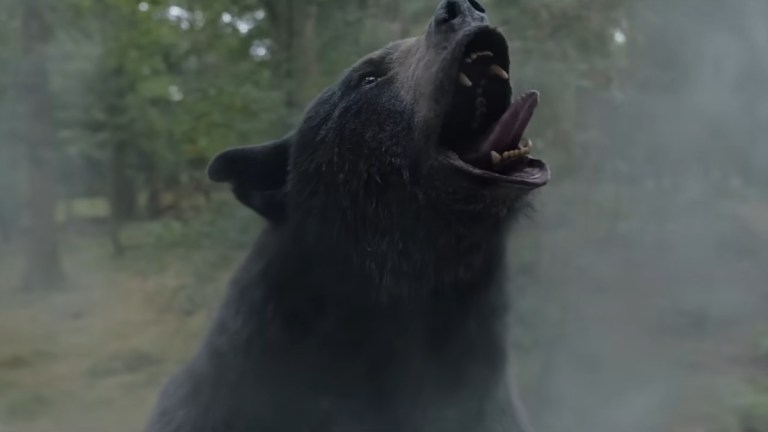 Excitement is building for Cocaine Bear, the movie with the best title so far in 2023. The marketing for the movie has been great so far, promising loads of comedy and violence. And recently, the marketing got even better with the release of a retro-style game titled Cocaine Bear: The Rise of Pablo Escobear.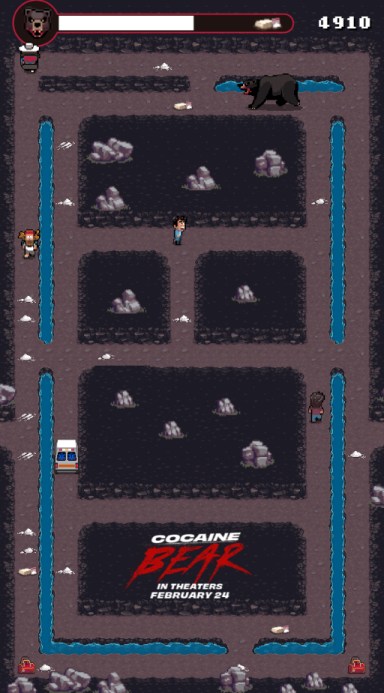 You can play the game online, either from a computer or mobile device. It's a basic Pac-Man style game where you control a bear on a rampage to eat as much cocaine and as many people as possible. Mounds of cocaine keep you fueled, and large bags of cocaine give you bursts of speed so you can catch up and devour your victims much faster. But hurry, because the drug dealers will try to steal the bags!
The game is a brief experience, only lasting a few stages before the game ends. It's a great bit of advertising though. Like the photobombing campaign for Smile in 2022, Cocaine Bear: The Rise of Pablo Escobear taps into the tone of the movie brilliantly to create something for fans to get excited about. Check it out and se if you can beat our high score: cocainebear.movie/game/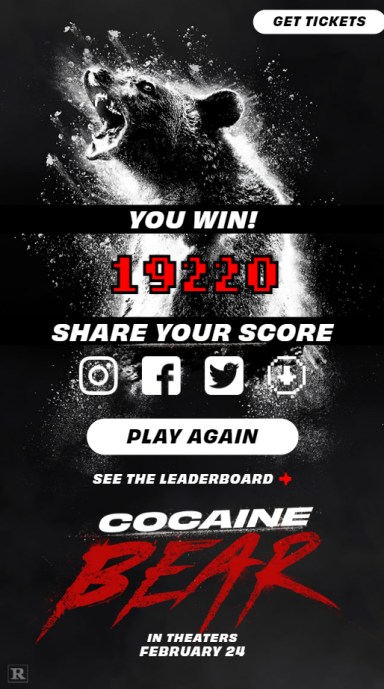 Cocaine Bear releases in theaters in February 24, 2023. It is a horror-comedy animal attack movie about a bear that eats a ridiculous amount of cocaine after a drug-runner's plane crashes. It is directed by Elizabeth Banks and is very loosely based on true events.