40+ Horror Movies Inspired By Popular Children's Stories
Ideas for horror movies can come from anywhere, sometimes that inspiration comes from the underlying sinister darkness found in children's stories and fairytales.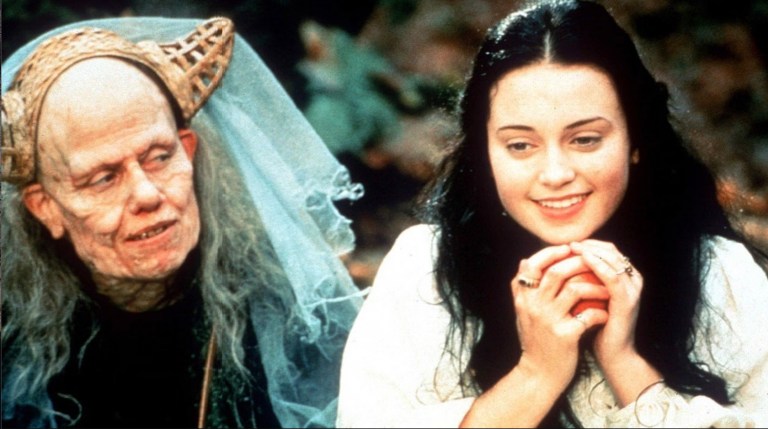 Many popular children's stories lost their dark, disturbing aspects when they became Disneyfied. For instance, in the Hans Christian Andersen's original, the Little Mermaid never ends up with the man of her dreams. He marries someone else and Ariel sacrifices herself. In the original Pinocchio, he throws a hammer at the cricket and kills him. The Grimm version of Cinderella has the stepmother order one of her daughters to cut off her toe so she can fit into the glass slipper. France's 14th-century version of Sleeping Beauty details the girl being assaulted by the prince in her sleep.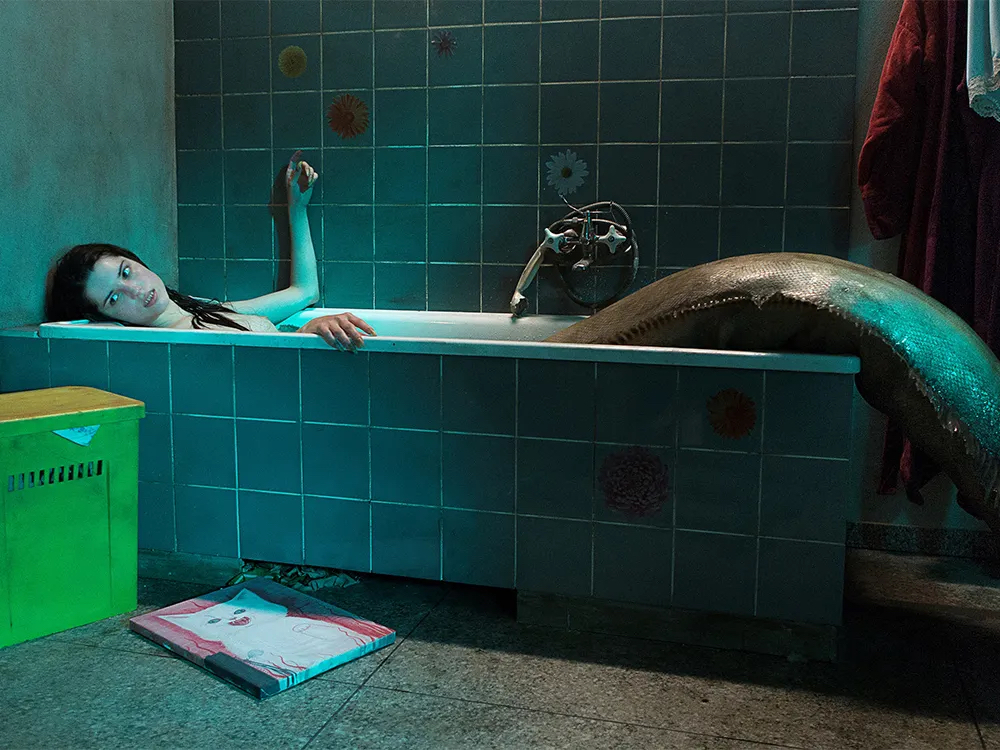 The original versions of many children's stories, fairy tales, urban legends, and folklore are filled with plots and twists worthy of horror movie takes. In part, that's because they didn't start out for kids—they're all adapted from old folktales diluted down through history. In recent years, filmmakers have been putting the horror back into popular children's stories. 2023 saw British slasher Winnie the Pooh: Blood and Honey amass 1 million dollars its first week at the box office in Mexico. The same distributor has recently teased a first look at Cinderella's Curse, a creepy new adaptation. Mary Had a Little Lamb and Three Blind Mice will also be hitting the screens soon.
Because there's nothing more terrifying than seeing your beloved childhood tales morph into something twisted, here is a curated list of horror movies inspired by popular children's stories. Warning: this list is not meant for children.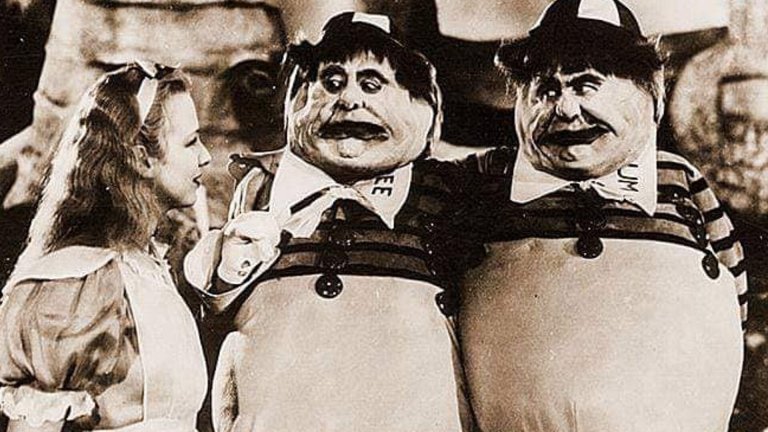 This isn't technically a horror movie nor was it marketed as such, but this adaptation of Lewis Caroll's novels is unintentionally sinister. Arguably, it's the creepiest of all the films inspired by Alice in Wonderland and Alice Through the Looking-Glass. What production likely aimed for being fantastical ended up feeling truly terrifying. The overdramatic makeup, costumes, masks, and puppet heads give the characters a grotesque effect. Despite the whimsical tone of the narrative, Wonderland appears monstrous and nightmarish. It stars Charlotte Henry in her first leading role and features many big stars, such as Cary Grant.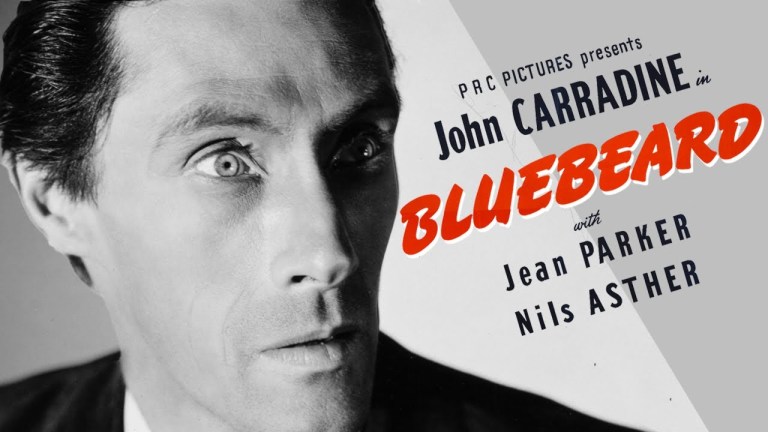 B movie director Edgar G. Ulmer and screenwriter Pierre Gendron were loosely inspired by Charles Perrault's classic French fairy tale. In this American horror noir, a serial killer is dubbed as "Bluebeard" by the people of Paris after the strangled bodies of women begin surfacing from the Seine. Artist and puppeteer Gaston Morrel (John Carradine) has been murdering the models he hires after painting their portraits. When he meets Lucille Lutien (Jean Parker) and commissions her for puppet costumes, the two quickly fall in love. The film holds a critic score of 100% on Rotten Tomatoes.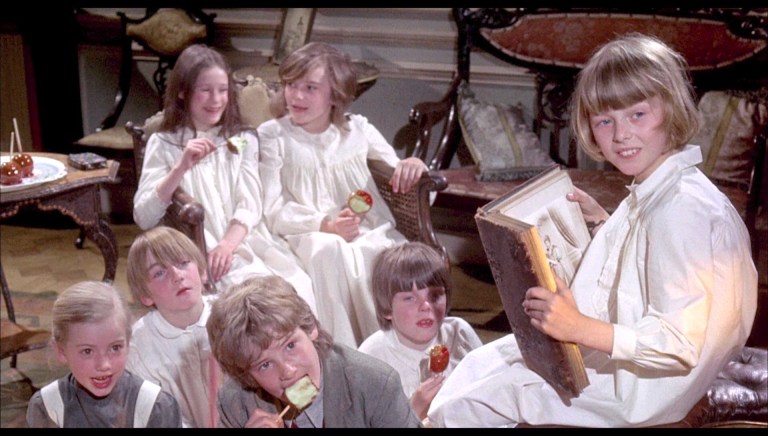 This psycho-biddy film (or "hag horror") is a twisted take on "Hansel and Gretel." Rossie Forrest (Shelley Winters), also known as Auntie Roo by the kids at her local orphanage, is a widow living in a giant mansion. She's still grieving the disappearance of her daughter years prior. Unbeknownst to anyone, she keeps her mummified corpse secretly hidden in her home. When she hosts a party for some of the "best behaved" orphans in town, siblings Katy (Chloe Franks) and Chris (Mark Lester) crash the celebration. Auntie Roo quickly develops an obsession with Katy who is a dead ringer for her deceased daughter.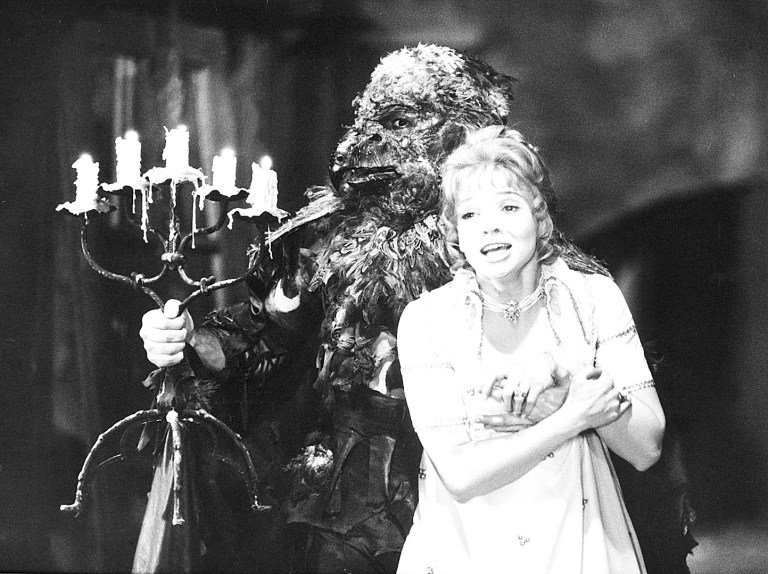 This Czech adaptation of the classic fairy tale is better known as Panna a netvor. It has a gothic horror atmosphere and presents a dark tone. The film remains loyal to the original story while uniquely making it its own using twists and tweaks. For instance, Belle's (or Beauty's) counterpart doesn't know the Beast's appearance for a majority of the film. Her name is Julie (Zdena Studenková). She's a merchant's daughter who winds up living with a monstrous winged creature with a bird head and talons for hands in order to save her father's life.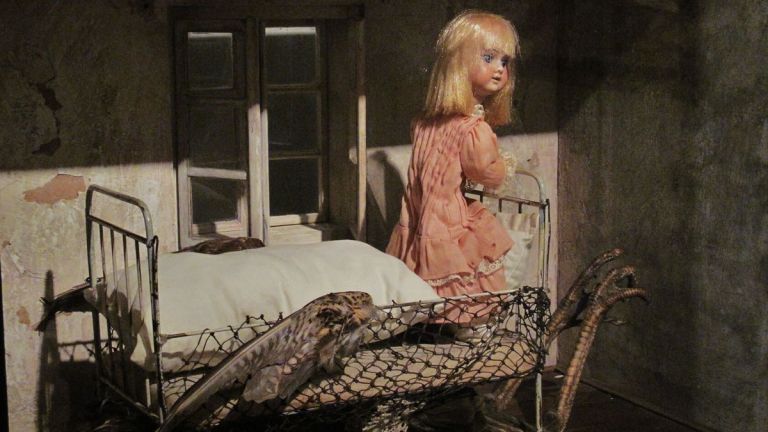 Alice is a Czech live action and stop motion hybrid classified as a surrealist dark fantasy. It features the use of taxidermied animals, puppets, household objects, and an array of strange props. This eerie interpretation of Lewis Carroll's classic is an inventive creepy, creepy watch. Through the opening credits Alice (Kristýna Kohoutová) tells the viewer, "Now you will see a film made for children…perhaps." It certainly isn't. What follows is a memorable and disturbing experience.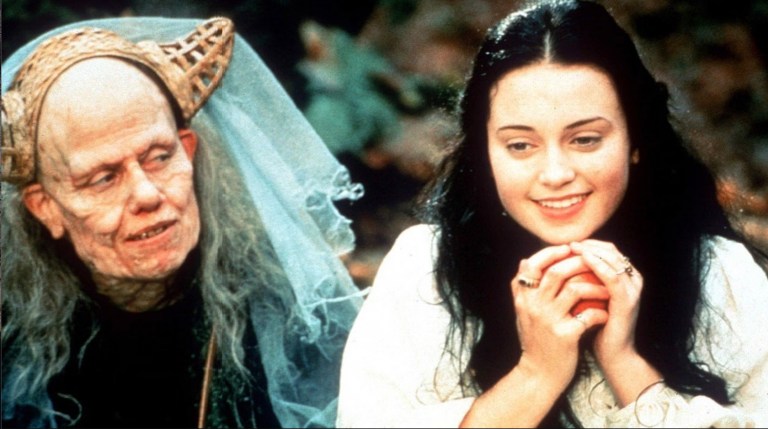 Sigourney Weaver stars as the Evil Queen in this dark gothic retelling of "Snow White." The role landed her an Emmy nomination for Outstanding Actress in a Movie or Miniseries in 1998. In this version, Claudia the stepmother wasn't so wicked to Snow's counterpart—Lilli (Monica Keenan)—in the beginning. On the contrary, she's warm to the young girl, but Snow rejects her attempts at connecting. After a petty and somewhat cruel act on Snow's behalf, Claudia suffers a loss and blames the girl for it. Like in the classic, after the king's death, the wicked stepmother orders the murder of her stepdaughter.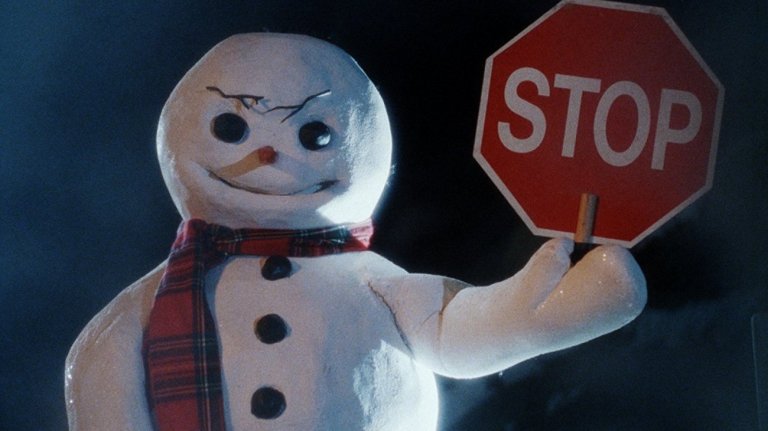 Serial killer Jack Frost (Scott MacDonald) becomes mutated into a snowman after an accident on a snowy day. He soon embarks on a murderous rampage on his quest to exact revenge on the man he deems responsible for his execution conviction. Jack Frost is a straight-to-video B slasher, which was followed by sequel Jack Frost 2: Revenge of the Mutant Killer Snowman in 2000. It has gained cult status among horror fans over the years.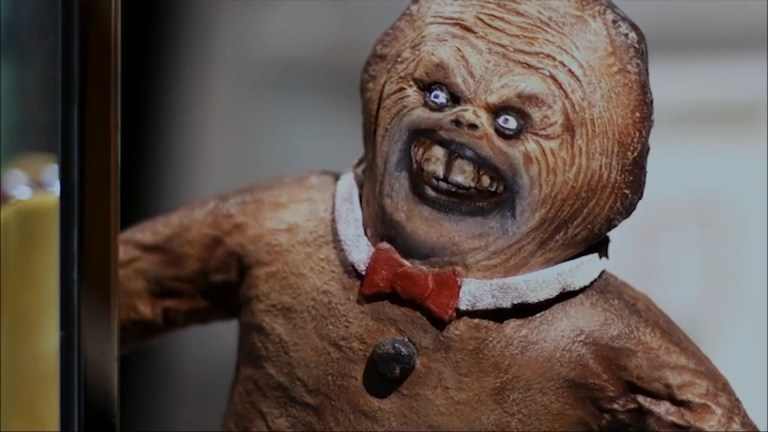 The original Gingerbread Man jumped from a woman's oven and escaped her cottage. He outruns the woman and her husband and several other pursuers before eventually getting eaten by a fox. In the comedy slasher version of The Gingerdead Man, the titular character is created from gingerbread dough and the ashes of late serial killer Millard Findlemeyer (Gary Busey), who has been sent to the electric chair after opening fire at a bakery. After his resurrection as a baked good, he's hell bent on revenge and begins a murderous spree. The film series includes two sequels, Gingerdead Man 2: Passion of the Crust and Gingerdead Man 3: Saturday Night Cleaver. Each movie is a bloody, hilarious ride.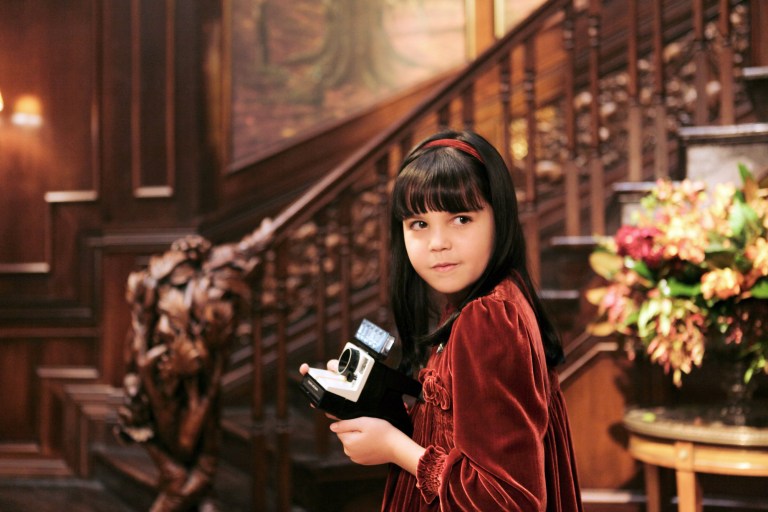 This is a Guillermo del Toro remake of the 1973 made-for-TV movie of the same name with a Tooth Fairy twist. It follows 8-year-old Sally (Bailee Madison) who has recently been sent to live with her dad and his new girlfriend in Rhode Island. The couple, played by Katie Holmes and Guy Pearce, is working restoring an old mansion whose previous owner mysteriously disappeared. Soon after arriving, Sally begins to hear mysterious creatures calling out to her. The voices lead her to a sealed ash pit with runes inscribed above it.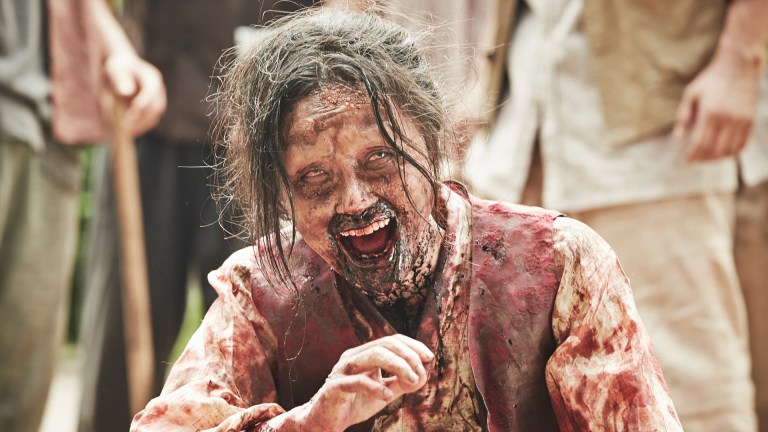 The Piper is a South Korean film inspired by the German 'Pied Piper of Hamelin' legend, which grew into folklore and was featured in the writings of the Brothers Grimm. The original story teaches kids to never go near strangers and to always be grateful. This dark adaptation takes place in the 1950s after the Korean War. The narrative follows a sick little boy and his dad as they make their way to a doctor in Seoul. They stop at a village with a severe rat infestation and make a deal with the chief to solve the problem in exchange for a pig worth enough to save the little boy's life. What follows is a series of devastating events that lead to a father's revenge.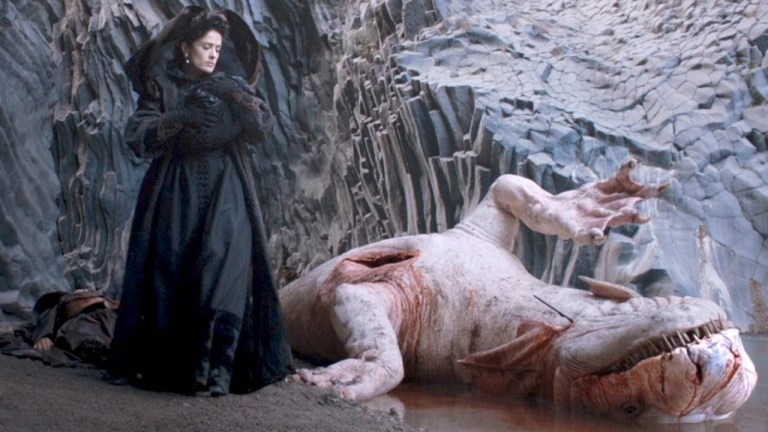 Tale of Tales is an inventive anthology inspired from Italian fairy tales found in Giambattista Basile's Pentamerone (1634). Some of the stories found in this collection would later be adapted by the Brothers Grimm and Charles Perrault. The movie is a gruesome reimagining of The Enchanted Doe, The Flayed Old Lady, and The Flea. Directed by Matteo Garrone, the cast includes Salma Hayek, Vincent Cassel, John C. Reilly, and Toby Jones.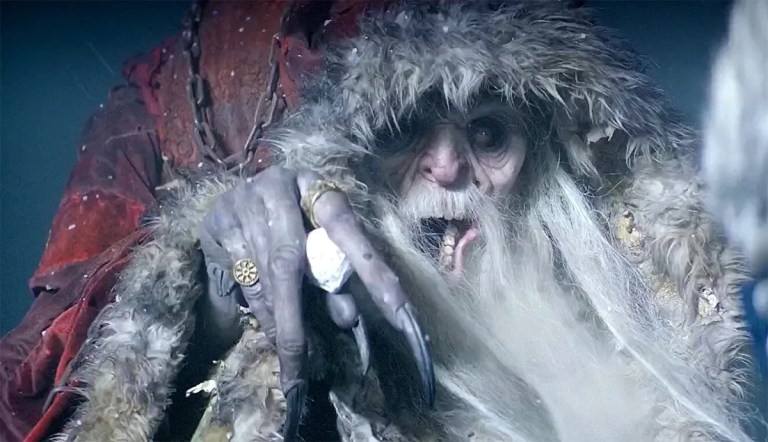 Krampus was co-written and directed by Micheal Dougherty, the writer and director of cult classic Trick r' Treat (2007). In this horror comedy, a dysfunctional family falls prey to the legendary Krampus after their petty tension causes one of its youngest members to lose faith in Christmas. The family is terrorized by the ancient demonic beast at their holiday gathering and fights like hell to survive. Its cast includes Toni Collette and Adam Scott.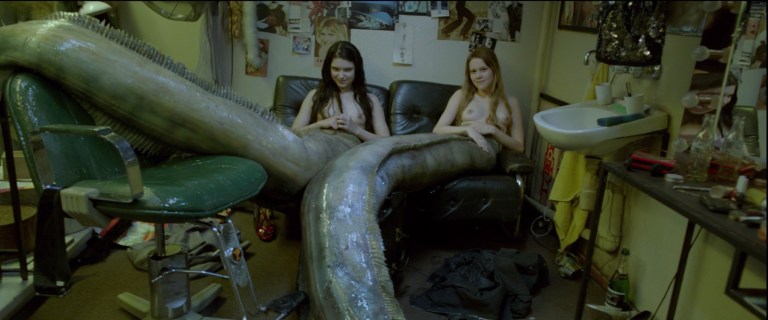 This Polish musical horror is a reworking of Hans Christien Andersen's "The Little Mermaid" and set in 1980s Warsaw. The movie centers on siren sisters Silver (Marta Mazurek) and Golden (Michalina Olszanka), who end up being recruited into a cabaret. One grows fond of humans and longs to belong, falling in love with a musician. The other sister gives in to her thirst for blood. This bizarre film is a must-watch genre-bender. Throughout the gore, it presents feminist tones and provides commentary on the treatment of immigrants using mermaids as a metaphor.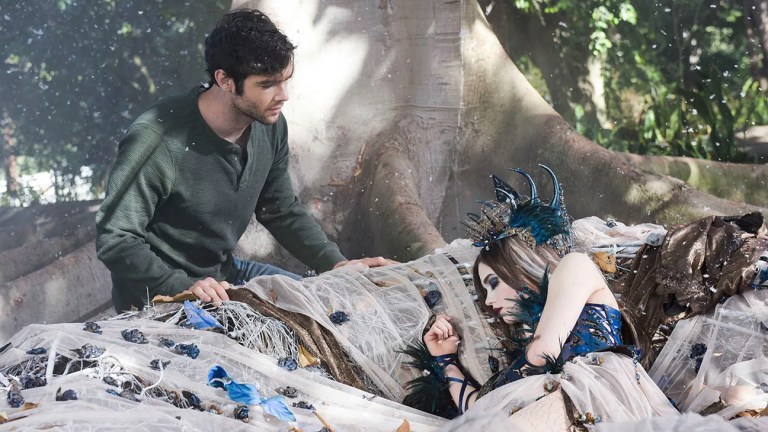 India Easley stars as Sleeping Beauty, or Briar Rose, in this adaptation of the Grimm and Perrault classic. It's a modern retelling that follows Thomas (Ethan Peck) who has always had recurring dreams of a beautiful sleeping girl he can't wake up. He always wakes before he can kiss her. When he comes to inherit a mysterious mansion, he learns that his dreams have a connection with an ancient ancestral curse. He must do what he can't do in dreams—find Briar and wake her. The ending is quite unexpecting.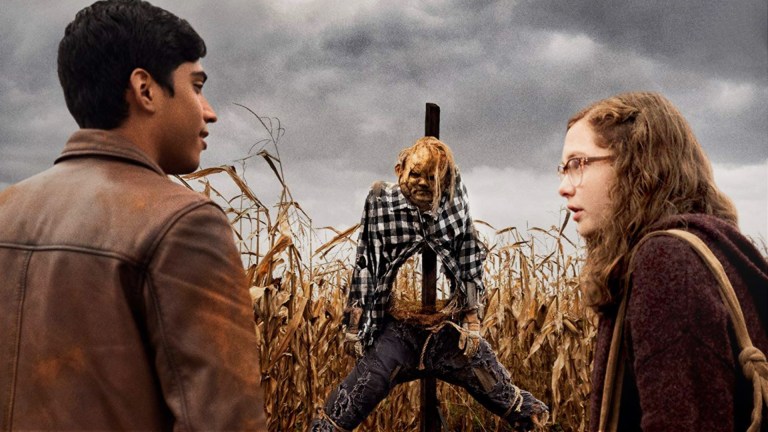 The Scary Stories to Tell in the Dark series consist of three collections that featured short horror stories for children. They were written by Alvin Schwartz, originally illustrated by Stephen Gammel, and drew heavily from folklore and urban legends. Millennials' dreams came true when some of these tales were adapted into a movie. The Hagerman Brothers adapted the screenplay from one that was originally written by Guillermo del Toro. Autopsy of Jane Doe's André Øvredal directs. The film follows a group of children on Halloween 1968 as they uncover a book that unleashes terror on their town.
Yellowjackets star Sophie Thatcher is teenager Sadie Harper in this adaptation of a short story by Stephen King. Her character is struggling after recently losing her mother and she's trying her best to be there for and take care of her little sister. Their father, played by Chris Messina, has withdrawn into himself, unable to cope with the loss. One of his psychiatric patients unleashes an evil on the family after a visit.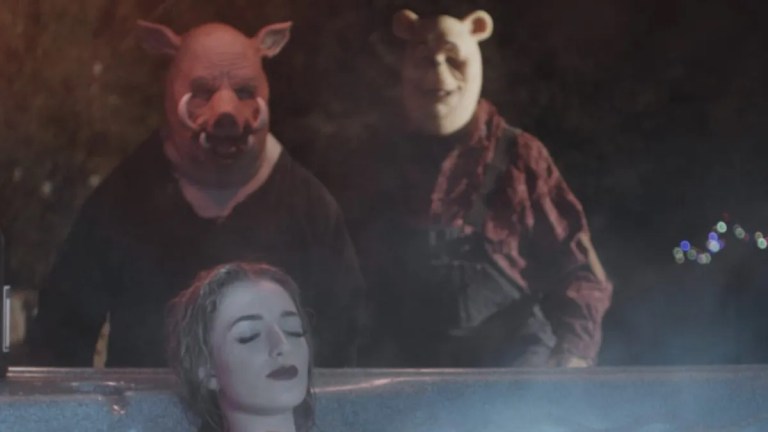 Winnie the Pooh: Blood and Honey is an independent slasher that reimagines the loveable Winnie-the-Pooh (Craig David Dowsett) and Piglet (Chris Cordell) as bloodthirsty and demented monsters. This adaptation caused a lot of controversy, sending many devoted fans of the beloved teddy bear into an outrage. Rhys Frake-Waterfield, the director, not only received petitions to stop production, but also death threats. Something about seeing this popular children's character transformed into something evil deeply disturbed people. The film ended up becoming a box office success, so it's safe to say many were equally excited for the reimagining. In this version, Christopher Robin (Nikolai Leon) returns to Hundred Acre Wood after many years and having abandoned Winnie, Piglet, and the others for college. When he left, they nearly starved to death and had to resort to killing Eeyore for food. The brutal rampage that ensues is inevitable now that they've gotten a taste for blood.
More horror movies inspired by popular children's stories: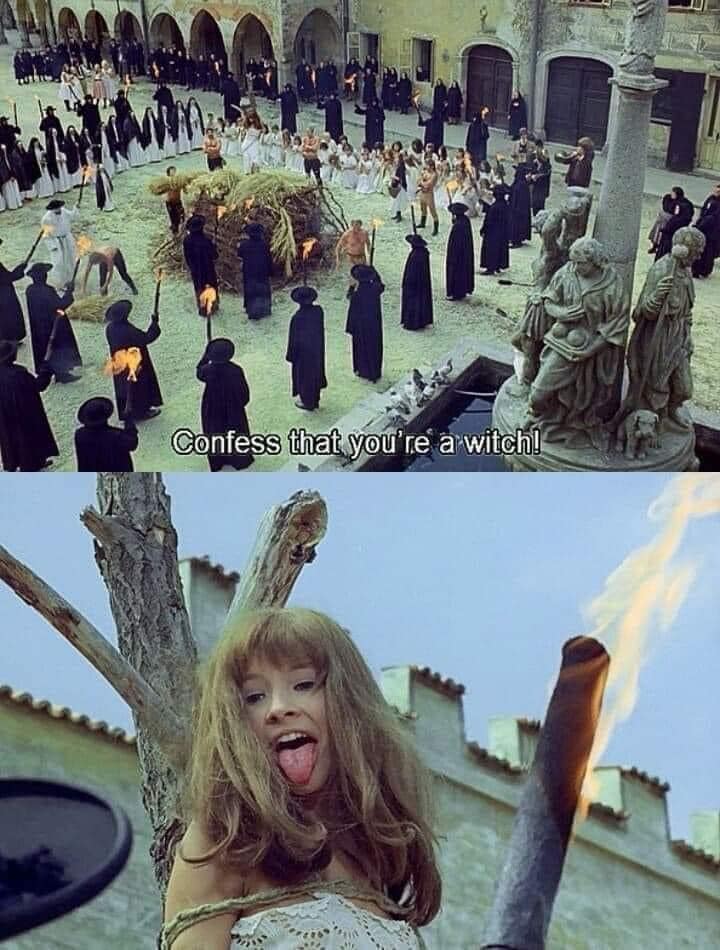 Valerie and Her Week of Wonders (1970) a Czech film that can be described as a surreal trip through a teen girl's psyche that draws inspiration from fairy tales.
Alice or the Last Escapade (1977) a woman leaves her husband, cracks her windshield on the countryside, and finds help at a mysterious manor.
The Company of Wolves (1984) a dark retelling of "Little Red Riding Hood" driven by sexual curiosity.
Return to Oz (1985) The Craft's Fairuza Balk stars as Dorothy back in Oz in this dark fantasy flick.
Deadtime Stories (1986) an uncle tells his nephew a series of stories to get him to settle down.
The Lost Boys (1987) was inspired by the notion of Peter Pan as a vampire.
Leprechaun (1993) a menacing leprechaun goes on a murderous spree in search of his gold.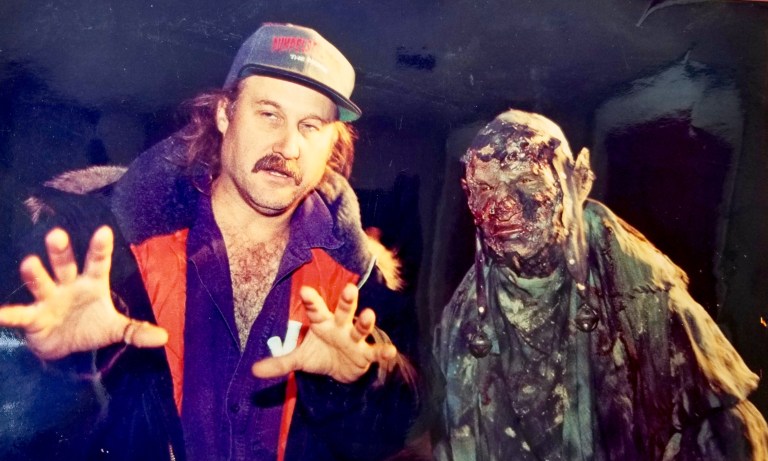 Rumpelstiltskin (1995) a woman unleashes a demonic spirit when she makes a wish to see her late husband one last time.
Freeway (1996) a twisted modern "Little Red Riding Hood" retelling starring Reese Witherspoon and Kiefer Sutherland.
Pinocchio's Revenge (1996) a defense lawyer gives her daughter a wicked puppet that was found buried with a boy who was killed by his father.
Darkness Falls (2003) an underrated twisted take on the Tooth Fairy.
Red Riding Hood (2003) an English language Italian slasher inspired by the classic.
The Red Shoes (2005) a South Korean supernatural take on the classic that follows a woman who moves into a creepy apartment after leaving her husband.
Cinderella (2006) a South Korean supernatural film centered around a plastic surgeon's daughter who begins experiencing bizarre and terrifying occurrence.
The Tooth Fairy (2006) a young girl finds herself fighting for her life after learning the origins of the Tooth Fairy.
Malice in Wonderland (2009) a student goes down the rabbit hole in London in this modern retelling.
Bluebeard (2009) a fantasy drama set in 17th century France.
Coraline (2009) a stop animation dark fantasy based on Neil Gaiman's book of the same name.
Beauty and The Beast: A Dark Tale (2010) an Australian fantasy film where Belle works to uncover a string of murders to protect the Beast from the townspeople.
Red Riding Hood (2011) a dark retelling starring Amanda Seyfried as a young girl torn between two bachelors. Featured original songs by Fever Ray.
Hansel & Gretel: Witch Hunters (2013) the siblings are on the hunt for witches in order to prevent the sacrifice of 12 children in this rendition of the classic.
Red Kingdom Rising (2014) a truly unique and dark retelling of Alice in Wonderland that explores repressed memories and the human psyche.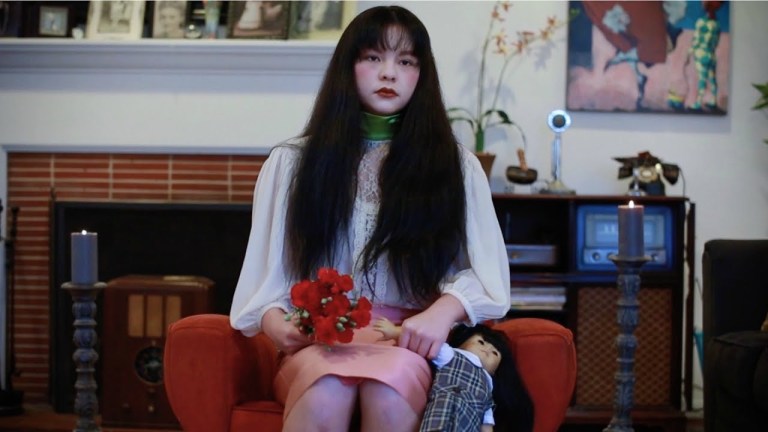 The Green Ribbon (2019) a horror short take on the creepy classic centered around a young woman who has never taken off a green ribbon worn around her name. She falls in love with a man whose only interest in her is his curiosity. It can be found on YouTube.
Hunted (2020) a Belgian-French-Irish survival horror-thriller inspired by "The Little Red Riding Hood" about a woman who meets a man in a bar and is then chased in a wooded area.
Gretel & Hansel (2020) the siblings fend for themselves in the dark forest and soon come upon a sinister stranger who wishes to do them harm.
The Curse of Humpty Dumpty (2021) an elderly woman suffering from dementia finds herself in the care of her two daughters and discovers her childhood Humpty Dumpty doll, which just happens to be haunted.
Further reading: