26 Creepy Movies About Narcissists
This is a familiar plot in horror movies. The dynamics of abuse and whether people believe victims is allegorically addressed throughout the genre.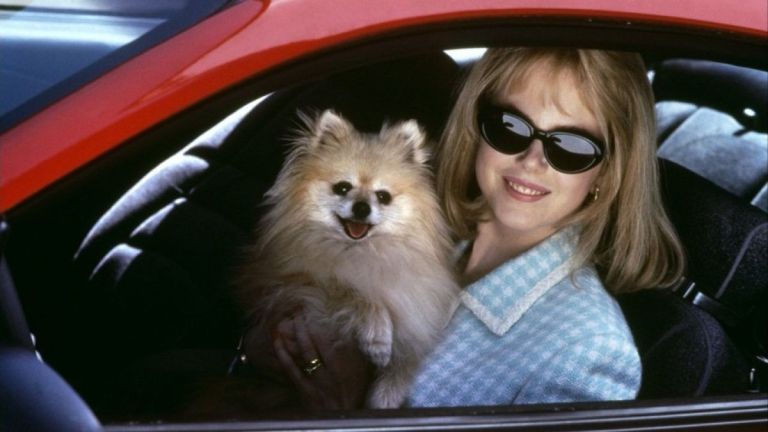 Narcissistic personality disorder (NPD) is a personality disorder that indicates a person is selfish to an extreme. People with NPD need to be admired and delude themselves into thinking that real or perceived status gives them a special ontological position above others. They are dangerous because they feel comfortable exploiting people "below them" for their own gain.
Colloquially, "narcissist" or "narc" has become a kind of catch all term to describe a selfish person, whether or not they meet the actual criteria for NPD. It's important to know that every human has normal, healthy narcissistic urges that are essential to survival because they inform us about our needs and motivate us to get them met. The term "narcissist" should be reserved for when attempts to meet our human needs become nefarious. To describe someone's personality as narcissistic, they should demonstrate grandiose beliefs about their own self-importance above their peers, an unwillingness or inability to empathize, and a desire to take advantage of others.
It's easy to understand why the horror genre is full of narcissists. They make great villains! A cold, calculating killer who refuses to empathize with the film's other characters and is willing to harm them to fulfill their selfish desires could describe almost any great antagonist in horror history. This list will explore some of the best and scariest narcissists in film history.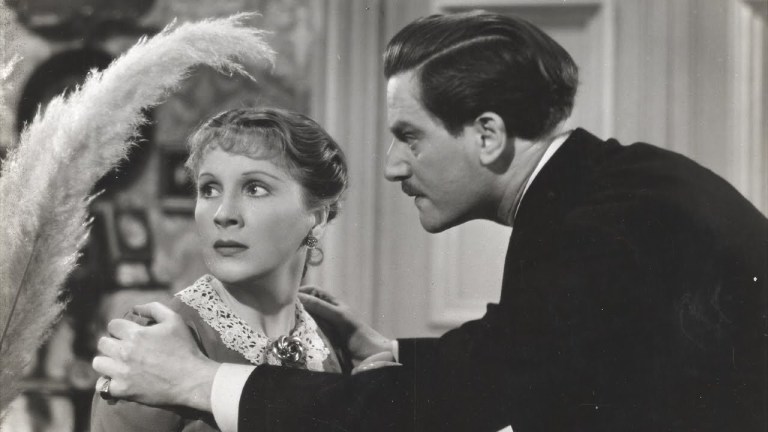 This psychological thriller is familiar to modern audiences because it is the origin of the verb "gaslighting", referring to the practice of manipulating a victim by undermining their perception of reality. In the film, this takes place in the relationship between heiress Paula (Ingrid Bergman) and her husband Gregory (Charles Boyer). Gregory isolates Paula and slowly convinces her she is mentally ill by dimming the home's gaslights, planting a watch in her handbag and claiming she forgot she stole it, and vowing that a letter Paula received never existed. It is only due to the interference of a Scotland Yard inspector (Joseph Cotten) that Paula is able to realize the problem is not with her sanity, it is with Gregory.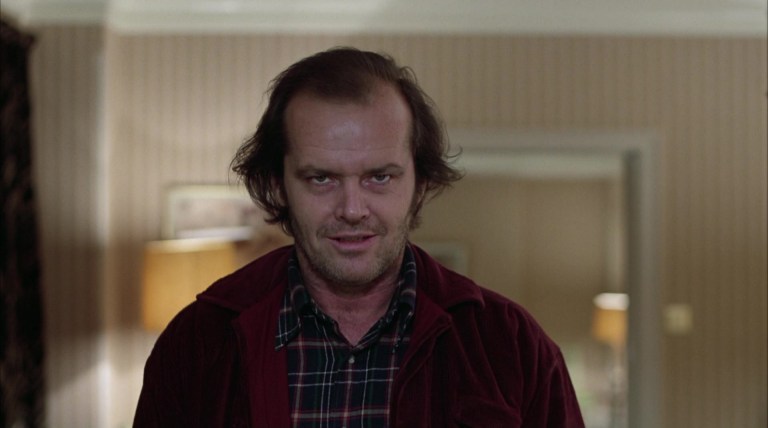 A major source of contention regarding Stanley Kubrick's horror film The Shining is that in the source material, Stephen King had written a story about a more or less average man who is driven to madness by cabin fever. In Kubrick's adaptation, Jack Torrance (Jack Nicholson) is a narcissist whose ego makes him an easy target for the malevolent spirits of the Overlook Hotel to manipulate. This distinction isn't a big deal as both King's novel and Kubrick's film are enduring favorites for horror fans, but audiences who wish to see a frightening portrayal of a narcissist will want to do a thorough watch of The Shining (1980). An especially memorable display of narcissism occurs during the infamous "bat scene" when Jack becomes unhinged and violent after his wife Wendy (Shelley Duvall) discovers all the work Jack has been doing on his novel amounts to his typing "All work and no play makes Jack a dull boy" across hundreds of sheets of paper. This marks the moment when Jack's narcissism goes from covert (can't put your finger on it) to overt (verifiable).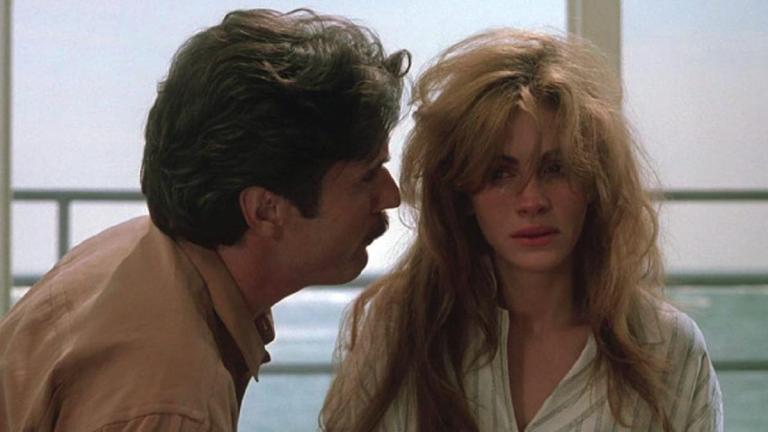 A psychological thriller about a relationship that seems perfect on the outside. Sara (Julia Roberts) is the stay-at-home wife of a wealthy investment counselor, Martin (Patrick Bergin), who is publicly charming and privately obsessive and abusive. He routinely berates and beats Sara over small infractions before continuing the cycle of narcissistic abuse by love-bombing her with apologies and affection. Sara works out an elaborate plan to fake her death at sea and escape to start a new life in Iowa, near her elderly mother. Martin's ego is too big to allow Sara to leave him and he ruthlessly hunts her down.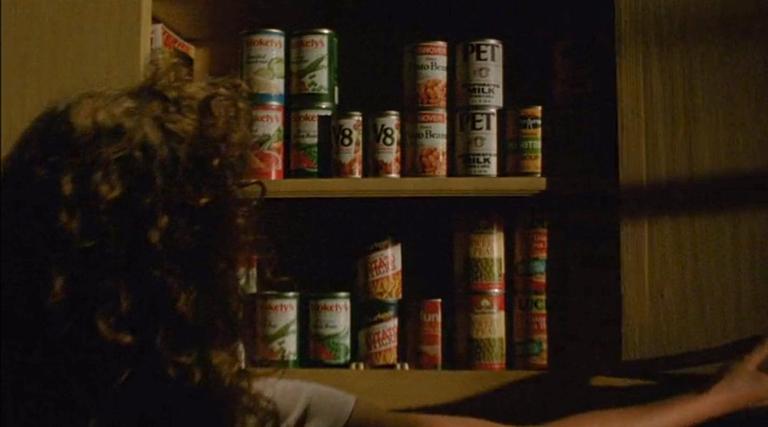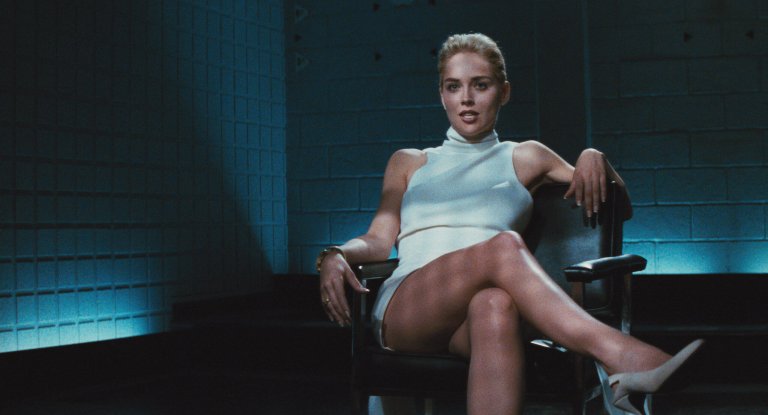 A neo-noir erotic thriller that sees Sharon Stone as narcissistic novelist Catherine Tramell. She is investigated by homicide detective Nick Curran (Michael Douglas) after her ex-lover is found having been stabbed to death by an ice pick. Unlike most people, Catherine isn't worried that Nick will find evidence linking her to the murder she may or may not have committed. Rather, her focus is on toying with the detective and using her psychology degree and superior intellect to play games with him. Catherine Tramell is an example of a narcissistic woman that is a femme fatale, a trope originating in the film noir genre. A femme fatale is a seductive woman who exploits men by manipulating them for her own gain and is callously disinterested in the (often perilous) consequences faced by the man.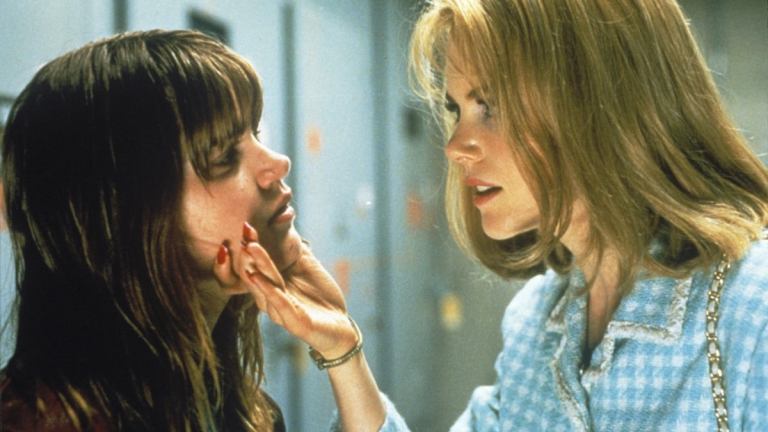 A black comedy crime film by Gus Van Sant starring Nicole Kidman as the narcissistic and beautiful Suzanne Stone-Maretto. Suzanne is a small town New Hampshire woman who has grandiose ideas about becoming a famous television journalist. She marries into an upper middle class family via her husband Larry (Matt Dillon) and begins her career at the local cable access station. When Larry pressures Suzanne to quit her job to become a mother, she seduces a high school boy, Jimmy (Joaquin Phoenix), and convinces him to murder her husband.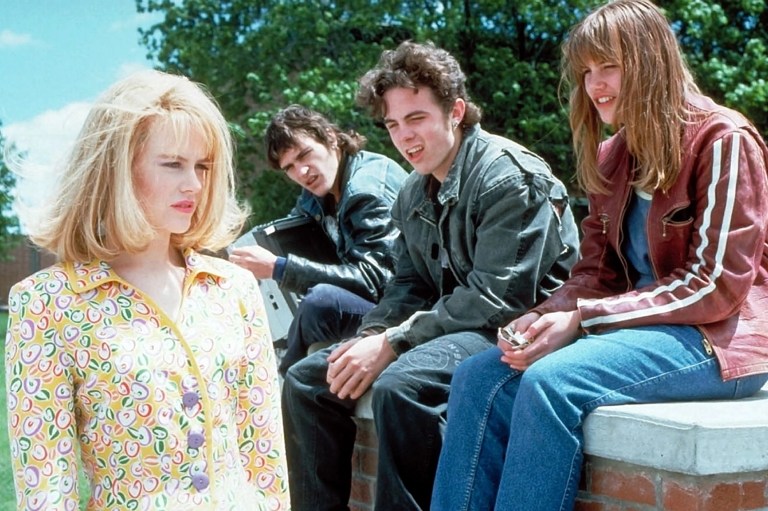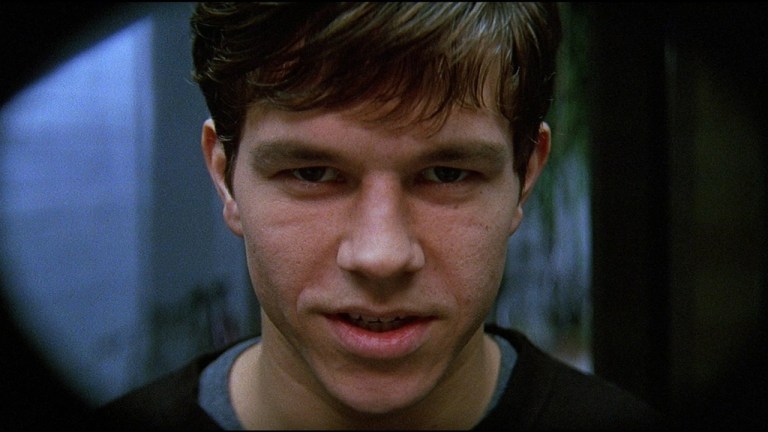 A psychological thriller that stars Mark Wahlberg as narcissist David McCall. 16-year-old Nicole Walker (Reese Witherspoon) is seduced by his charm despite her father's immediate dislike of him. As soon as Nicole falls for David he reveals himself to be controlling and violent, and isolates her by turning Nicole against her father (William Petersen). When Nicole tries to leave David, he stages a violent home invasion at the Walker house during which he intends to kill Nicole's entire family (including her dog) so that he can have her for himself.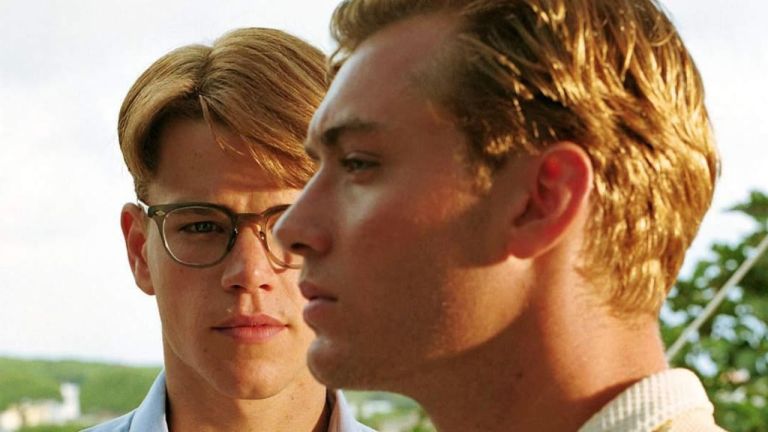 A psychological thriller based on the Patricia Highsmith novel of the same name. Set in 1959, Tom Ripley (Matt Damon) is a narcissist who is intelligent and skilled at impersonations. When he is mistaken for a Princeton student by a wealthy man, he capitalizes on the opportunity to accept a job convincing the man's playboy son Dickie (Jude Law) to return home from Italy. Instead, Tom ingratiates himself to Dickie's social circle which includes Marge (Gwyneth Paltrow) and Freddie (Philip Seymour Hoffman). Throughout the film, Tom Ripley is portrayed as being amoral and with an extreme inability to experience genuine human emotion that is frightening in its uncanniness.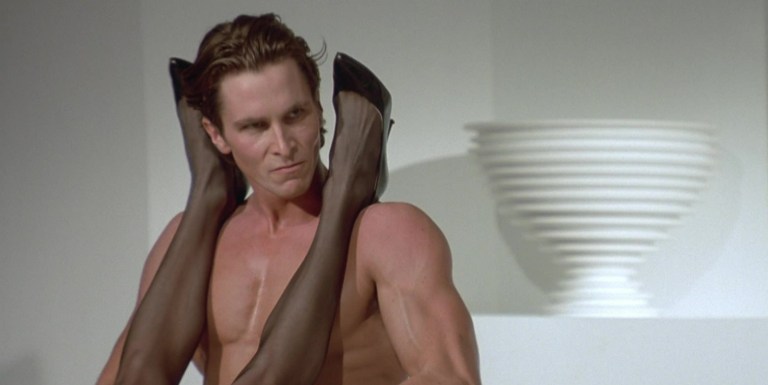 This satirical horror movie directed by Mary Harron is told from the perspective of narcissistic New York City investment banker Patrick Bateman (Christian Bale). Bateman's narcissism is so advanced that he is completely spiritually bankrupt and has no inner life other than obsessing over minute details that may help him be perceived as wealthy and cool by his peers. As Bateman alludes to in one monologue, he is basically no longer a human being but merely the facade of a human being. He's also a serial killer who acts out violent misogynistic fantasies with his victims, usually sex workers.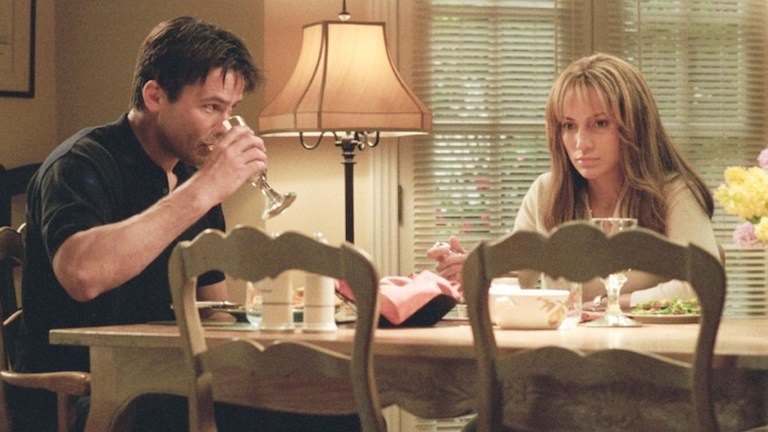 A crime thriller starring Jennifer Lopez as Slim, a waitress who is swept off her feet by covert narcissist Mitch (Billy Campbell). After they marry and have a daughter, Gracie (Tessa Allen), Mitch begins habitually cheating on Slim and physically abusing her when she protests. Slim's friends help her run away from Mitch in the middle of the night and she and Gracie start a new life under assumed identities. Realizing that eventually Mitch will track them down, Slim trains in Krav Maga self-defense and returns home for a final confrontation with her abuser.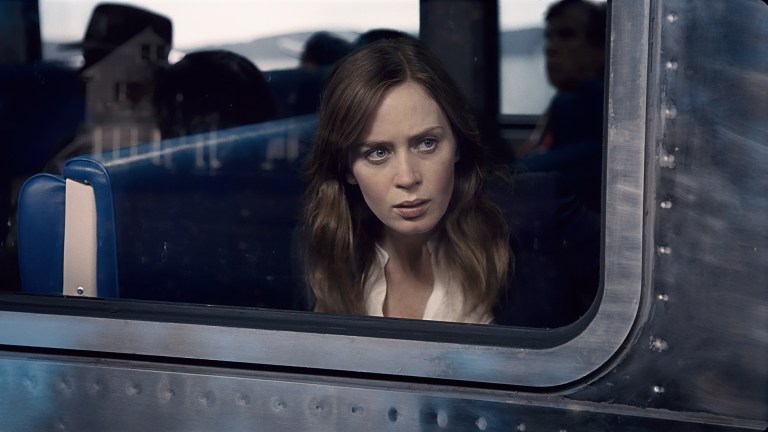 In this psychological thriller, Rachel (Emily Blunt) is tottering on the edge of sanity after losing her job, marriage and friends in the recent past. Rachel drinks and rides the train all day, fixating on her old home, which the train passes. One day she sees her old neighbor Megan kissing a man who is not her husband. The next day Rachel wakes up from a drinking blackout and discovers Megan has gone missing. (Stop reading here to avoid being spoiled) As Rachel investigates what happened to Megan, she discovers that her memories of life with her ex-husband Tom (Justin Theroux) have been manipulated via gaslighting. Tom made Rachel believe that all of the issues in their lives were a result of Rachel's drinking, and not his narcissistic actions.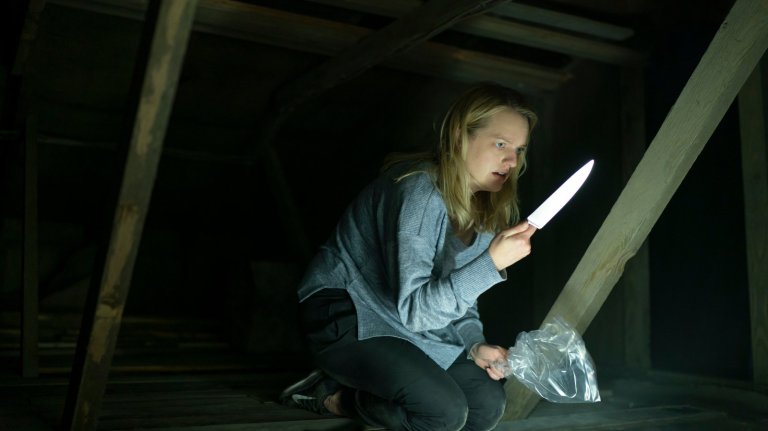 A sci-fi horror movie inspired by the H.G. Wells novel of the same name. Elisabeth Moss stars as Cecilia, the victim of a violent and abusive engineer and businessman, Adrian (Oliver Jackson-Cohen). After Cecilia escapes from the home she shared with Adrian, he reportedly dies by suicide. However, Cecilia is unable to shake her gut feeling that he is stalking her. Even as the stalking progresses from a feeling to observable evidence (ex: a hand print left in the fog during a shower) Cecilia is not believed. This is a familiar plot in horror history: the dynamics of abuse and whether people believe victims is allegorically addressed throughout the genre. A good case study on this is the "based on a true story" horror movie The Entity (1982). In The Invisible Man, it turns out that Adrian's engineering ability allowed him to create a body suit which renders him invisible, and able to torment Cecilia at his leisure.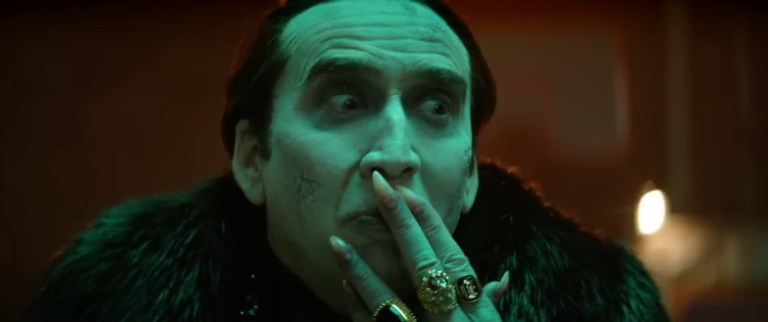 Renfield is an action comedy horror and a modern twist on the story of Dracula that still features characters that originated in Bram Stoker's 1897 novel. In this version of the story, Dracula is a narcissist who selfishly exploits and abuses Renfield. Renfield is supernaturally tied to Dracula as his servant and wants to please him, but he also wants to be a good person, which Dracula will not allow. The film follows Renfield's journey to break free from Dracula's control.
More movies about narcissists:
Further reading: