25 of the Most Painfully Honest Movies About Depression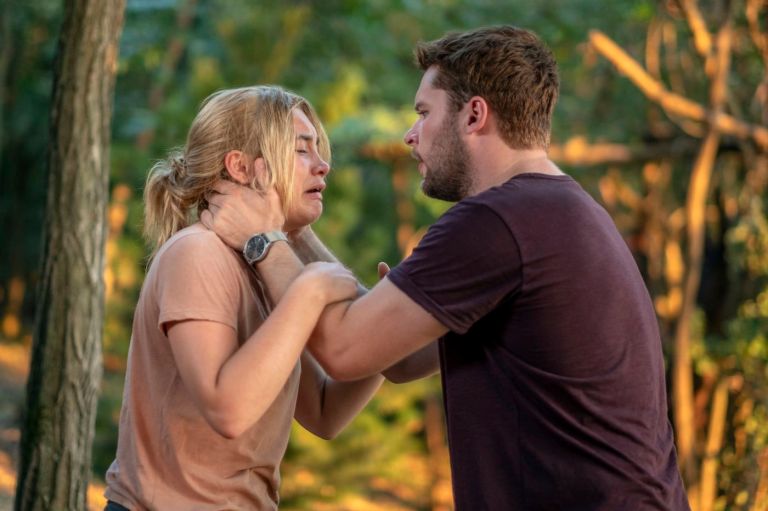 Nearly one in five adults are living with a mental illness, so it's no surprise that depression and other mental disorders are not only a prevalent theme in movies but sometimes even the inspiration behind them. It's something many of us can relate to, even if we don't always feel comfortable admitting it.
If you are struggling with mental illness or another mental health issue, or have even just been feeling a little down, perhaps watching characters on your screen go through similar emotions and tribulations can be a form of exposure therapy, helping you work through your own trauma and grief. Movies are a great reminder that we are not alone in what we feel or experience. When we see ourselves in a character, for a moment, we are not the only ones mourning. For a moment, we are not the only depressed person in the room.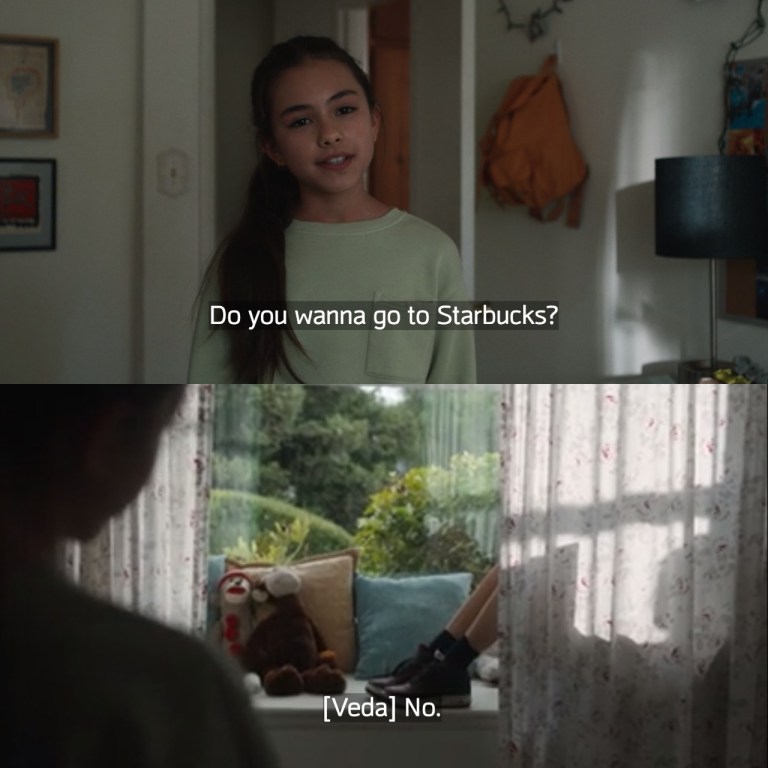 If you're interested in watching movies about depression but aren't sure where to start, here's a comprehensive list of films that approach mental illness from all different angles and genres, whether that's horror, comedy, or drama. Whether you want to laugh, cry, or scream, there's a little something for everyone.
Movies About Depression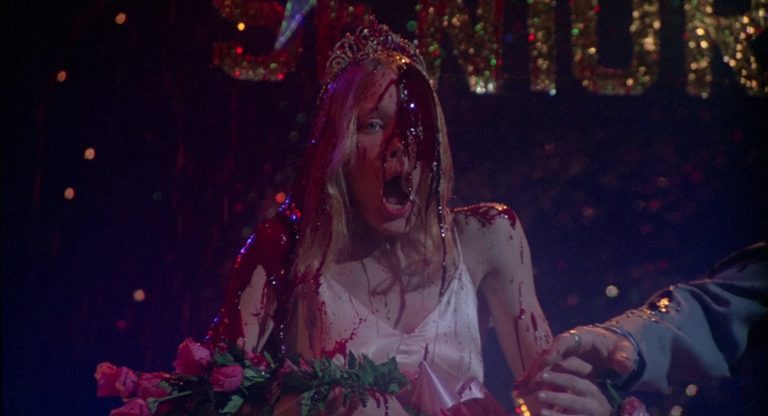 Carrie is a prime example of how mental illness isn't limited to any specific genre of film—it can even be found in horror movies. The story revolves around a young girl who is shy and isolated—and who unleashes her telekinetic powers on her school bullies after they humiliate her during senior prom. Carrie was met with overwhelmingly positive reviews, with Rotten Tomatoes calling it "a horrifying look at supernatural powers, high school cruelty, and teen angst."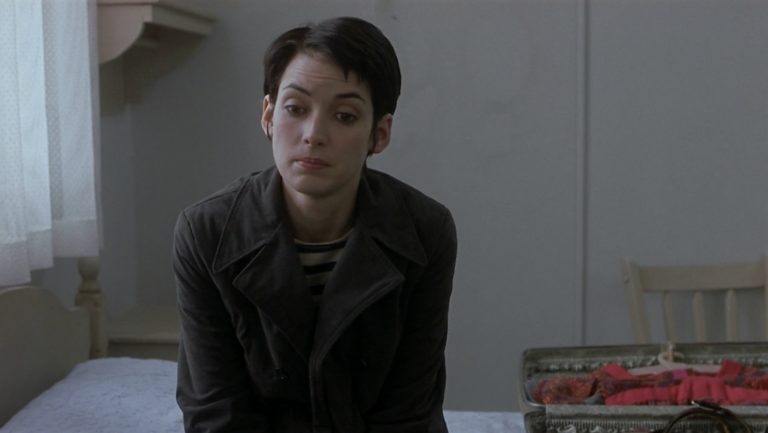 Girl, Interrupted is based off the real-life memoir of Susanna Kaysen, a young writer with borderline personality disorder who documented her 18-month stay at a psychiatric hospital after attempting suicide. While the movie received mixed reviews, Angelina Jolie garnered critical acclaim for her supporting role as a woman with sociopathic personality disorder Susanna bonds with in the hospital, earning Jolie both her first Academy Award nomination and win.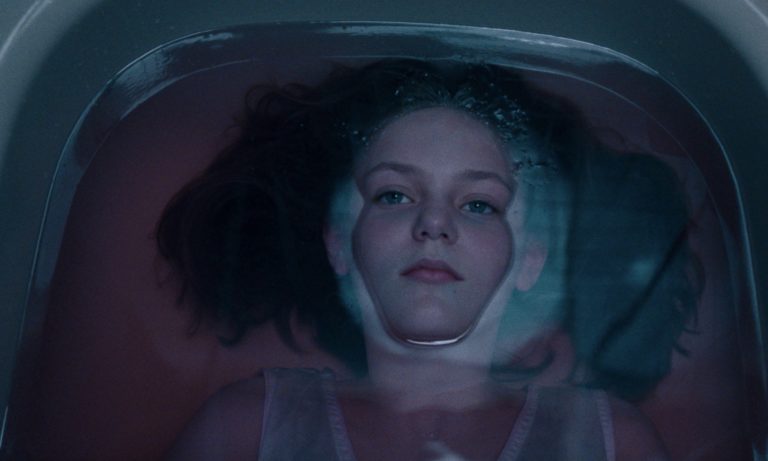 In her directorial debut, Sofia Coppola tells the story of five adolescent sisters in the 1970s, as seen from the perspective of a group of boys who are obsessed with them. After the youngest girl's suicide attempt, the sisters' strict, religious parents keep them under close watch, eventually resulting in the sisters' increasingly depressive symptoms. The Virgin Suicides was received positively, despite its uncomfortable premise, with Kevin Thomas calling it "successfully venturesome… you need to know that it's also a real downer."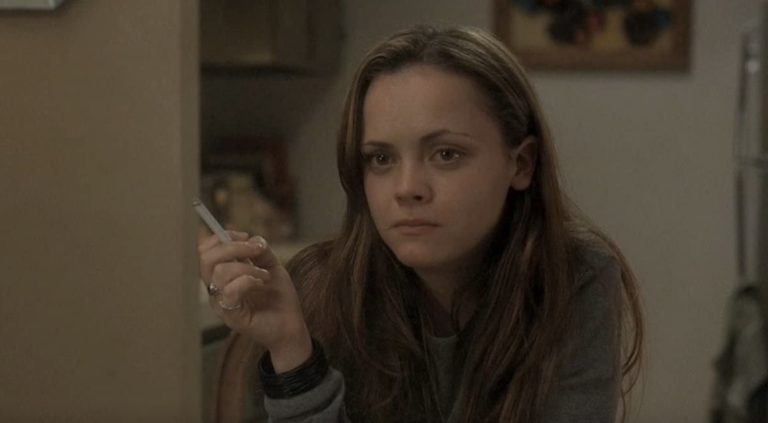 Like Girl, Interrupted, Prozac Nation is based off the true story of a young woman's experiences with chronic depression during her first year at Harvard. The film dissects heroine Elizabeth Wurtzel's tumultuous past and the way it feeds into her mental disorder, as well as the substance abuse she suffers as she attempts to assuage it. While it was met with mostly negative reviews from critics, the movie still managed to cement itself in pop culture as an early 2000s depiction of mental health struggles in young women.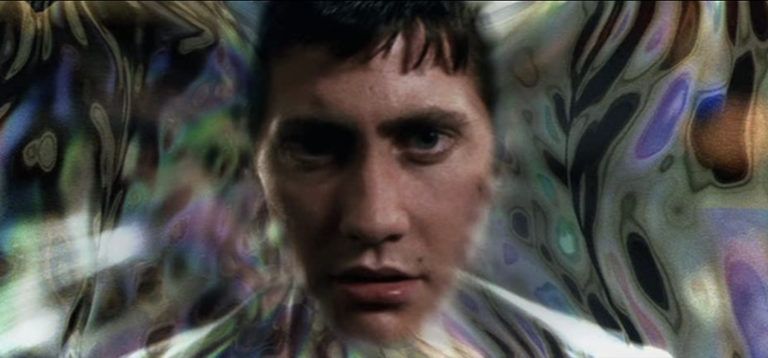 Donnie Darko is a cult classic for a reason: it's weird, twisted, and honestly relatable for anyone who has struggled with any mental health disorder. Jake Gyllenhaal plays the titular role of a teenager who struggles with clinical depression and is haunted by visions of a mysterious man in a rabbit suit after he narrowly escapes death. Andrew Johnson called the film "a heady blend of science fiction, spirituality, and teen angst," which sums it up pretty well.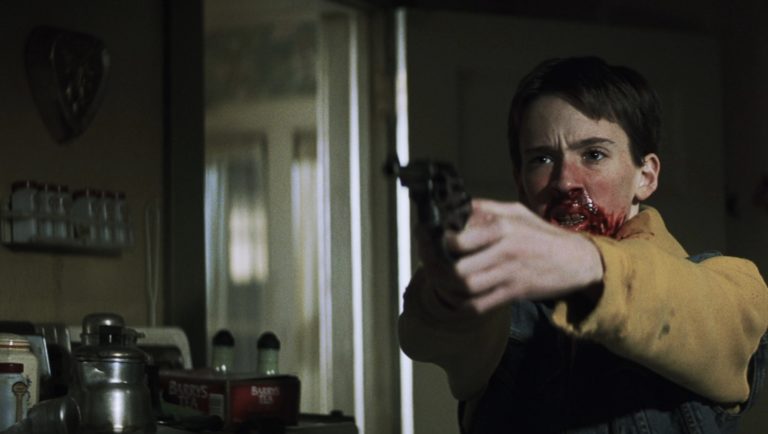 Sometimes depression can stem from events that are out of our control, as Clint Eastwood expertly shows in neo-noir mystery. Sean Penn, Tim Robbins, and Kevin Bacon star as three childhood friends whose lives are shaken when one suffers from a family tragedy. Peter Travers applauded the film, writing, "Clint Eastwood pours everything he knows about directing into Mystic River. His film sneaks up on you, messes with your head, and then floors you. You can't shake it. It's that haunting, that hypnotic."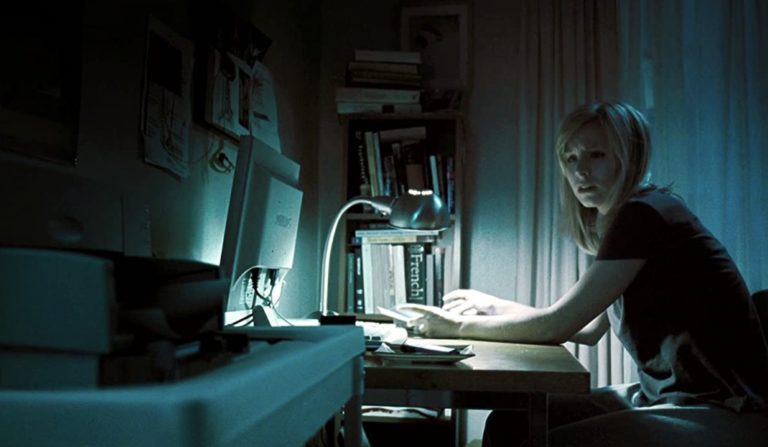 This horror film depicts severe depression with a twist: After a university student is attacked by a humanoid spirit, he is left listless and undeniably off. But what seems like a mental health issue ends up being a much greater evil that his friends must band together to try to stop from taking over the world. The film was received negatively as a bad American remake of a successful Japanese horror film, but still managed to spawn two sequels.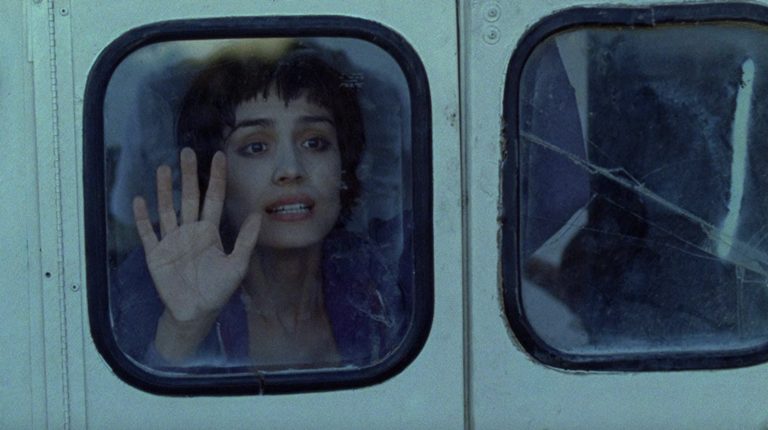 This screwball comedy is set in a strange, fantastical afterlife way-station that's essentially a form of limbo reserved for people who committed suicide. When Zia finds himself there, he spends most of his free time drinking in bars with his newfound friends—that is, until he learns his ex-girlfriend died by suicide soon after he did, and he and his friend Eugene take to the road to find her.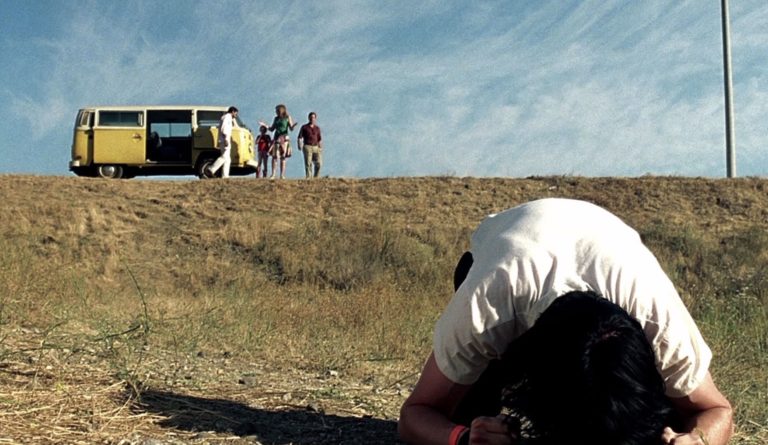 Little Miss Sunshine brings together some of the greats—Toni Collette, Steve Carell, and Alan Arkin, among others—and throws them together into a dark comedy that revolves around a family who goes on a road trip for their young daughter to compete in the finals of a beauty pageant. What can go wrong when an overworked mother, a motivational speaker father, a foul-mouthed grandfather, a teen who has taken a vow of silence, an uncle who suffers from suicide ideation, and a child beauty queen are stuck together in a VW bus for 800 miles? The movie was very well received by critics and won several Academy Awards, including a supporting acting win for Arkin.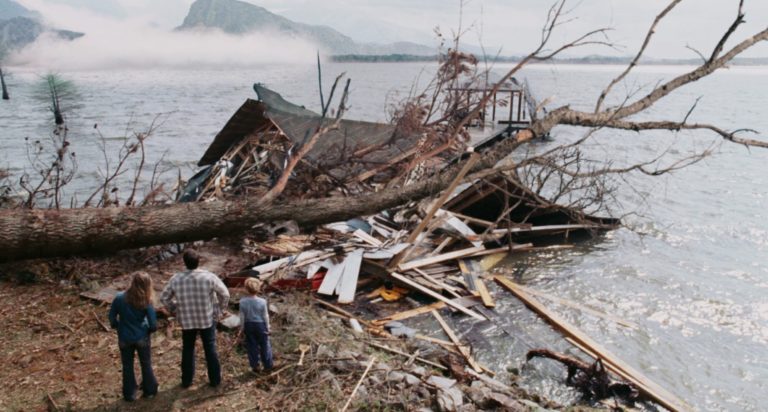 Based on a Stephen King novel, this horror film revolves around a small town in Maine that, after a severe thunderstorm, is completely enveloped in a strange, fantastical mist that conceals bloodthirsty monsters. With their lives under constant threat, what will the town's survivors resort to? James Berardinelli wrote, "The Mist is what a horror film should be—dark, tense, punctuated by just enough gore to keep the viewer's flinch reflect intact."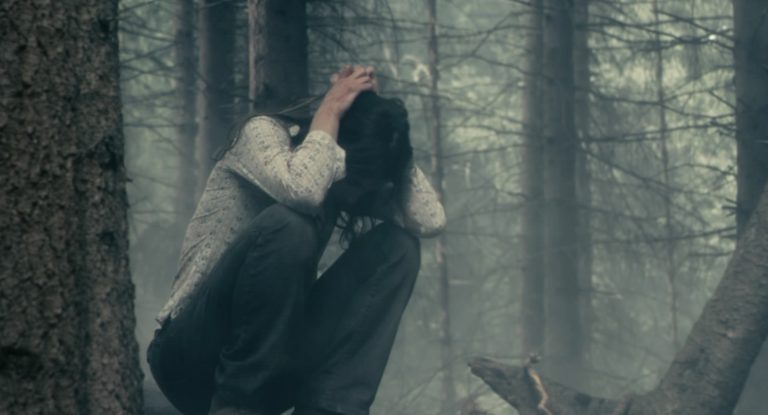 When a grieving couple try to cope with the death of their child by retreating to a cabin in the woods, they both begin to experience strange phenomena and changes in behavior. The film was largely influenced by director Lars von Trier's mental health condition, as much of it was written while he was hospitalized for a significant depressive episode, and is the first film of what is unofficially titled his Depression Trilogy (followed by Melancholia and Nymphomaniac).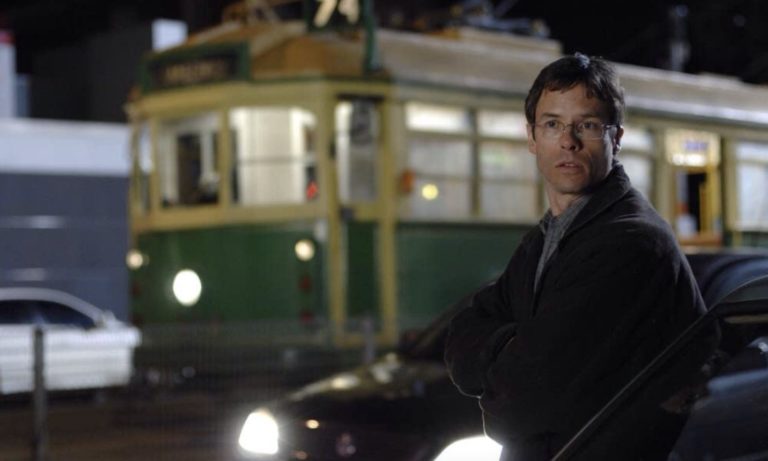 When 15-year-old Rachel Barber misses her tram home, her parents are immediately concerned about her unusual behavior. But when hours pass and she still hasn't returned, it's clear that the Barbers' greatest fear may have come true: something bad has happened to their child. When no one seems eager to help, the family springs into action to try to figure out what happened to their missing daughter. Based on a true story, In Her Skin depicts some of the harmful ways an unresolved mental health issue can manifest.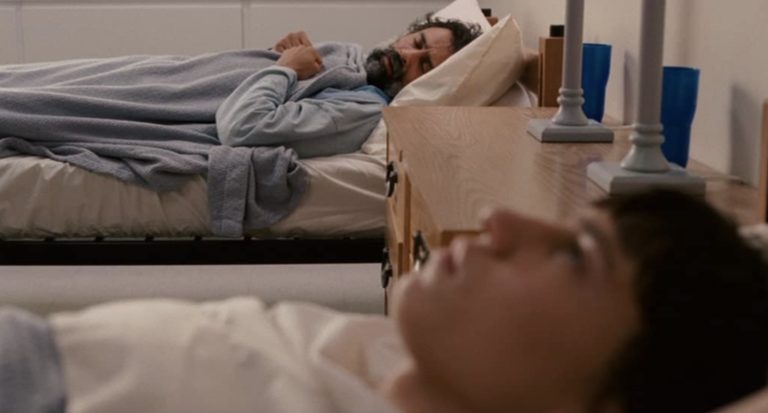 After suffering from suicidal thoughts, a teen suffering from major depression checks himself for a one-week stay in a psychiatric ward. While there, he bonds with the hospital's other patients, including a teen patient who is in for self-harm. It's Kind Of A Funny Story is a great depression movie to watch if you want something that tackles the hard topics but still manages to stay somewhat upbeat and hopeful—according to Rotten Tomatoes, "It's amiable, and does a surprisingly good job of sidestepping psych ward comedy cliches."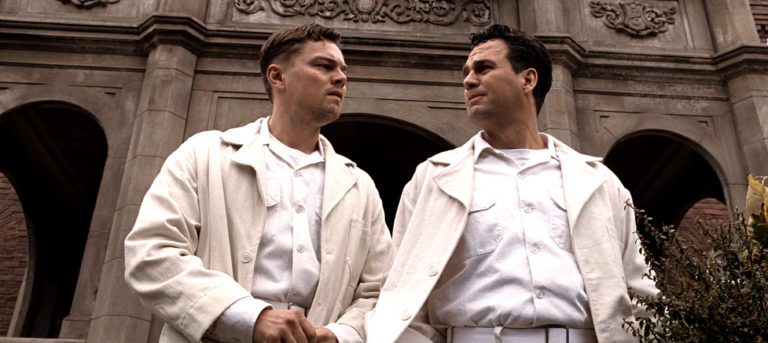 Directed by Martin Scorsese and starring Leonardo DiCaprio, Mark Ruffalo, and Michelle Williams, this neo-noir psychological thriller is a good movie for those who want something fast-paced and mind-bending. The plot revolves around a U.S. Deputy Marshal who is investigating the the disappearance of a murderer who goes missing from a psychiatric hospital. While the movie received mixed reviews, it's still managed to become a well-known pop culture reference, which may be reason enough to give it a try.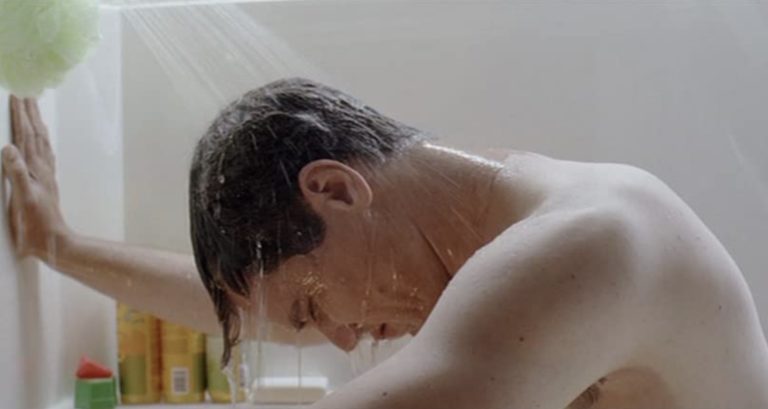 When a young father and husband is suddenly plagued by apocalyptic dreams and visions, he begins to renovate the storm shelter in his backyard—though he's not sure if it's to save his family from an oncoming storm or from himself. Robert Ebert applauded the movie and wrote, "Here is a frightening thriller based not on special effects gimmicks but on a dread that seems quietly spreading in the land: that the good days are ending, and climate changes or other sinister forces will sweep away our safety."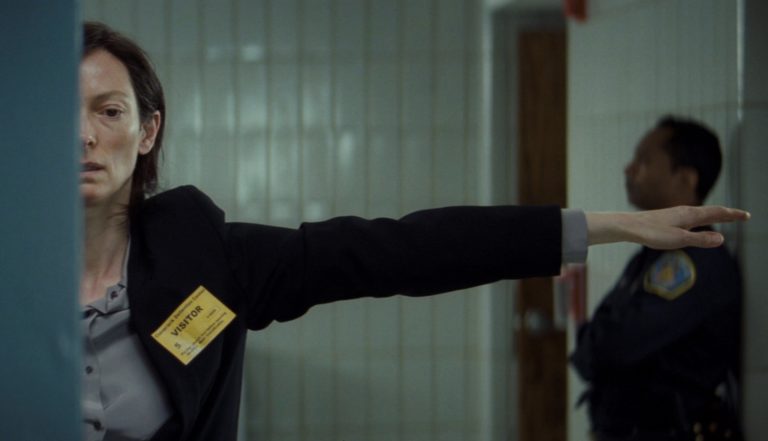 Tilda Swinton, John C. Reilly, and Ezra Miller star in this haunting portrayal of a family struggling to come to terms with the horrific acts their son, Kevin, committed. After committing a mass shooting, Kevin is imprisoned, leaving his mother behind to try to understand what could have made her son go to such violent lengths—as well on reflect on her son's symptoms of psychopathy and lack of emotion from his early childhood days. Robert Ebert gave the film four out of four stars, writing, "As a portrait of a deteriorating state of mind, We Need To Talk About Kevin is a masterful film."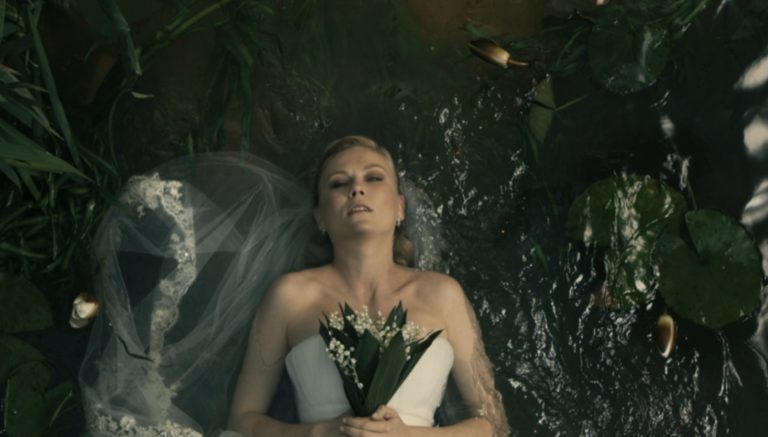 The second film in Lars von Trier's unofficial Depression Trilogy, this sci fi drama dissects the already-strained relationship between two sisters, one of whom is about to be married, as a rogue planet threatens to collide with Earth. According to Rotten Tomatoes, "Melancholia's dramatic tricks are more obvious than they should be, but this is otherwise a showcase for Kirsten Dunst's acting and for Lars von Trier's profound, visceral vision of depression and destruction."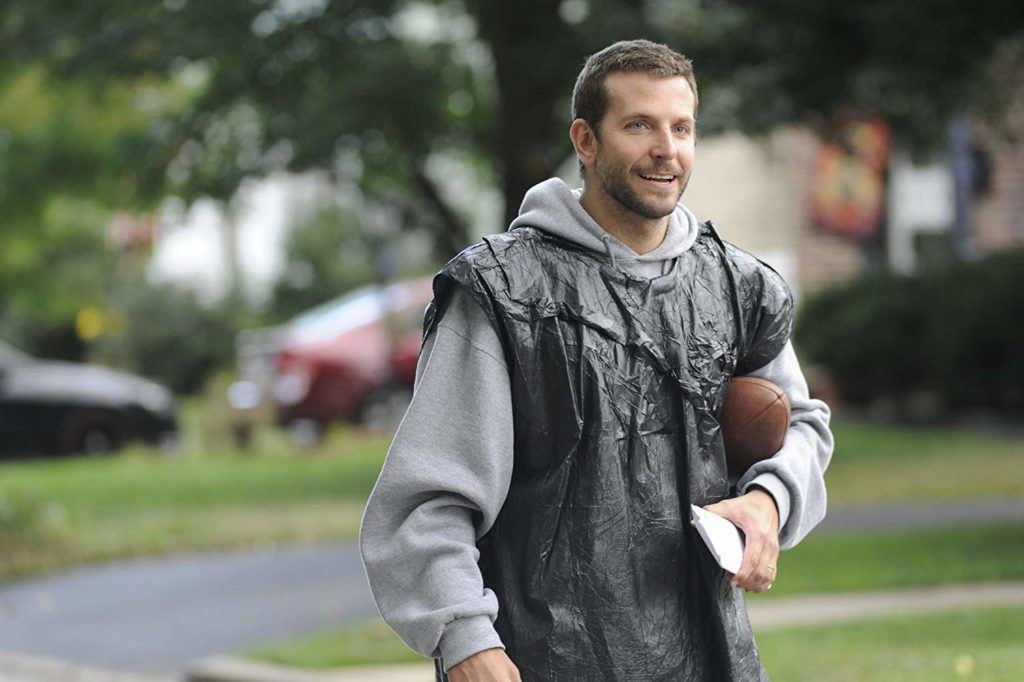 After a stint in a mental hospital, a former teacher with bipolar disorder moves back in with his parents while he tries to piece his life back together. But life takes a bizarre turn when he meets Tiffany, a young widow who offers to help him win his ex-wife back if he agrees to enter a dance competition with her. Starring Bradley Cooper and Jennifer Lawrence, the film was met with acclaim earning it several Academy Award nominations and a win for Lawrence.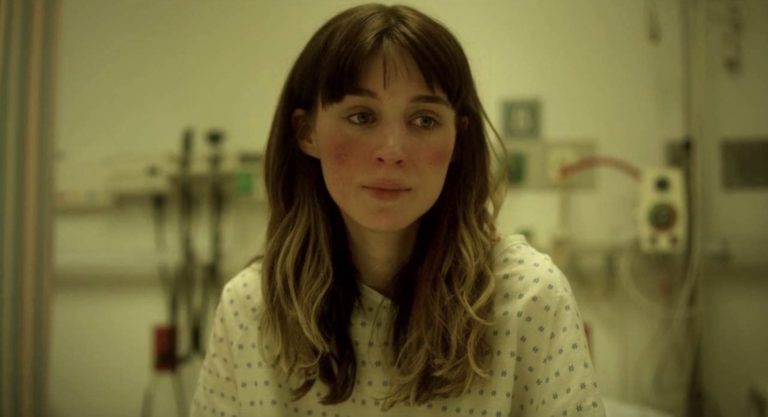 After her husband is released from prison, a young woman makes an apparent suicide attempt and is assigned a psychiatrist. But when antidepressants don't seem to help her disorder, she's prescribed experimental drugs—but she doesn't anticipate its unexpected side effects. The film received positive reviews upon it's release, with many critics comparing its style to Hitchcock's and praising Rooney Mara for her compelling performance.
After reading a pop-up storybook about a monster that torments its victims only once they become aware of its existence, a widow and her young son's psychological wellbeing begin to deteriorate when they start experiencing strange events in their Australian home. While The Babadook was not initially a commercial success, it quickly garnered acclaim through its release in art house cinemas and word-of-mouth. Glenn Kenny wrote that the film is "the finest and most genuinely provocative horror movie to emerge in this still very-new century."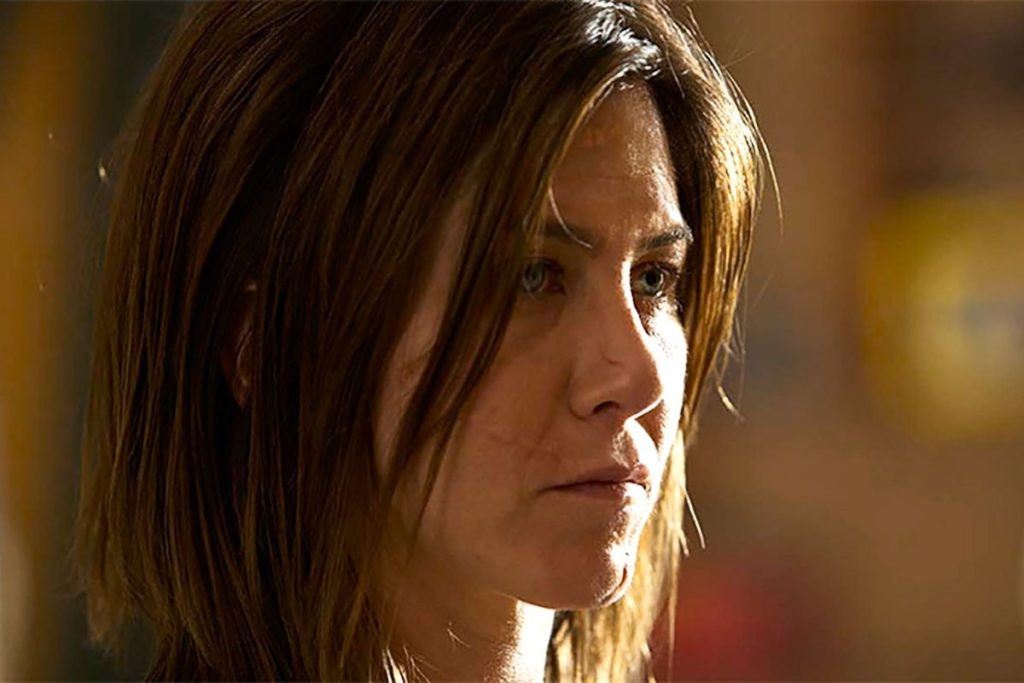 After becoming fascinated by a woman who committed suicide in her chronic pain support group, a defense attorney who survived a car accident that killed her son must face her own tragic past and the trauma she still suffers. While Cake was considered a box office bomb, Jennifer Aniston still received high praise for her performance, earning her nominations at the Screen Actors Child Awards and the Golden Globe Awards.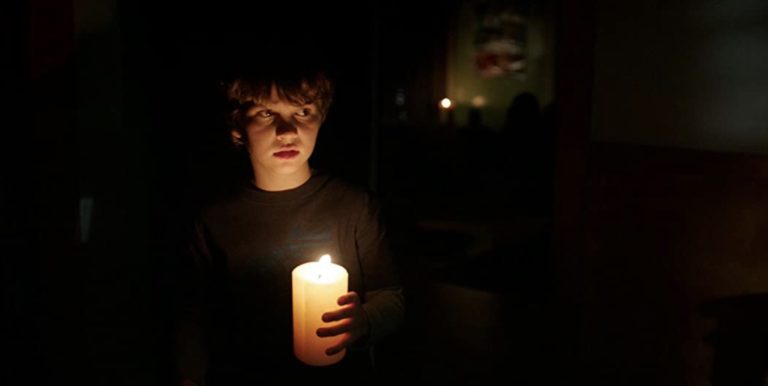 When her half-brother begins acting strangely, a teen girl must unlock the terror behind his experiences and face the malevolent spirit that seems to be attached to their depressed mother. According to Rotten Tomatoes, "Lights Out makes skillful use of sturdy genre tropes—and some terrific performances—for an unsettling, fright-filled experience that delivers superior chills without skimping on story."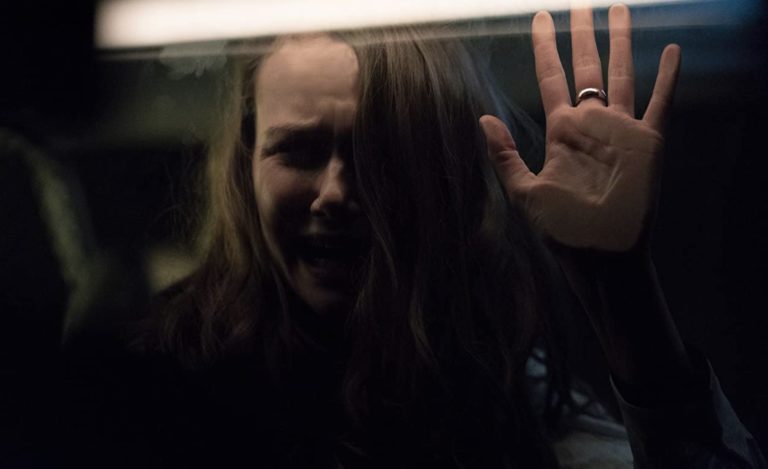 The eleventh installment of the Halloween film series brings back Jamie Lee Curtis and Nick Castle to reprise their original roles of Laurie Strode and Michael Myers. Set 40 years after the first Halloween film, Laurie now suffers from the adverse effects of an anxiety disorder she developed due to the trauma she endured as a teenager. But when Michael Myers escapes from imprisonment, she must prepare herself to meet him for their final showdown. While returning to the series's original characters may seem like fan service to some, the film is perhaps the most popular of all the Halloween sequels as it returns to its roots and examines the aftermath of tragedy.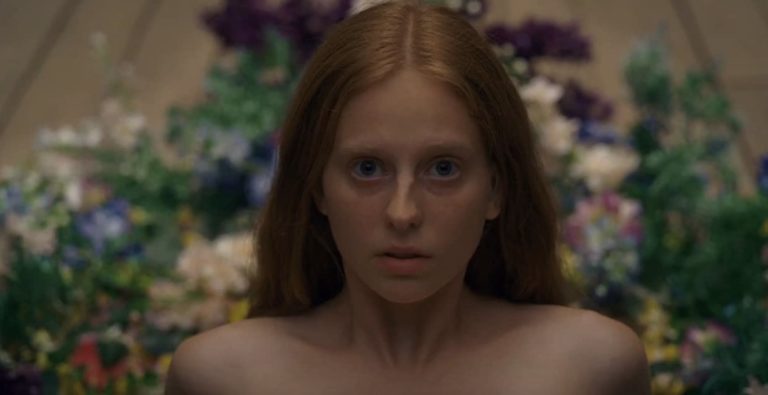 Midsommar was one of those movies that people talked about nonstop when it was released, and for good reason. This movie, which is both trippy and fueled by emotion, follows a young woman plagued with the grief of losing her entire family as she visits Sweden to attend a festival with her negligent boyfriend and his friends. Though part of the horror genre, this is a great movie about sadness, anxiety, and loss; John DeFore described it as "more unsettling than frightening, [but] still a trip worth taking."
Joaquin Phoenix takes on Batman's infamous nemesis in this villain origin story that deep dives into the fragile psyche of Arthur Fleck, a party clown and part-time comedian. Arthur suffers from an illness that makes him laugh at inappropriate times, which has made his life difficult, especially when his social service program is cut and he's not able to afford his medication. After constant mistreatment from society, Arthur finds himself in a downward spiral that brings him face to face with his violent and criminal alter-ego: The Joker.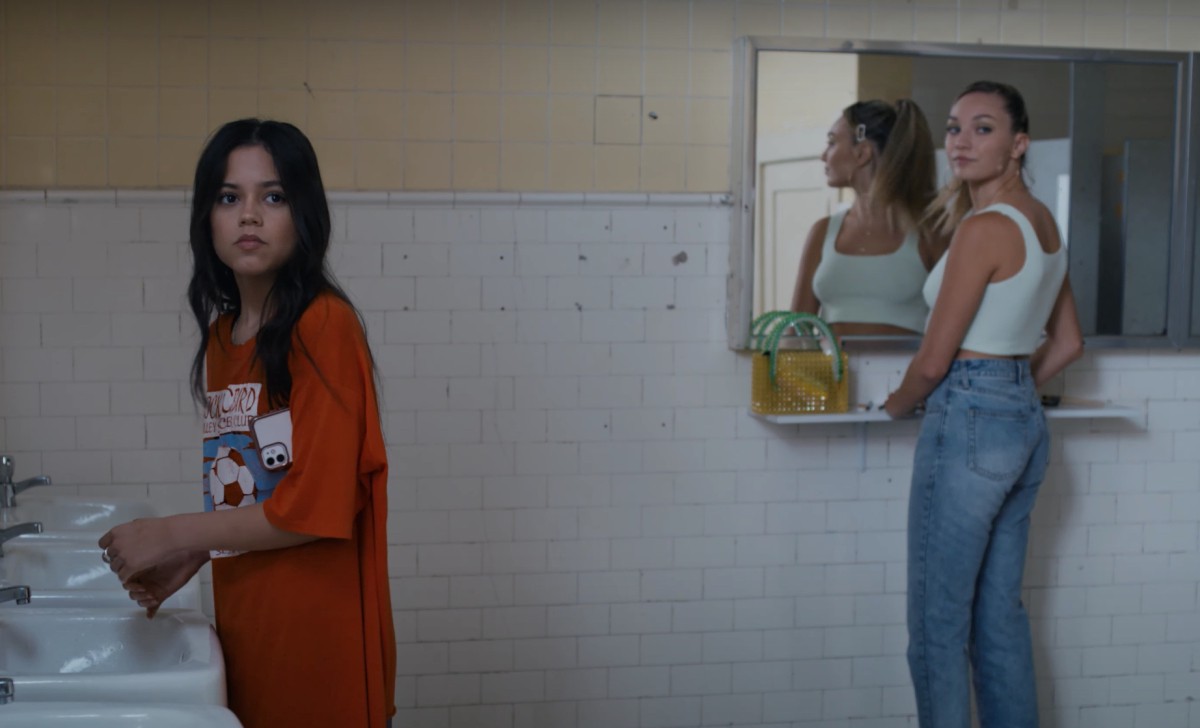 In the same month she blew horror audiences away as Tara Carpenter in Scream (2022), Jenna Ortega showed her range by starring in Megan Park's The Fallout. Ortega played Veda, a teenager who is trapped in a bathroom stall with two other students during a school shooting at her high school. In the months that follow, Veda struggles to heal from the trauma of that day and return to school. The film got great critical and audience reviews and is a realistic portrayal of PTSD and the sudden onset of mental illness that can occur after a traumatic event.
More Movies About Depression
After Sun (2022) is a slow burn film about the relationship between a father and daughter. It's one of the more shocking films about depression or mental illness in general because it is never explicitly discussed, but rather a morbid undertone that carries the film.