26 Trivia Items About 'Black Swan' (2010)
Darren Aronofsky is one of the most compelling psychological horror moviemakers. Let's go deep into the trivia and hidden lore around one of his most popular films, Black Swan.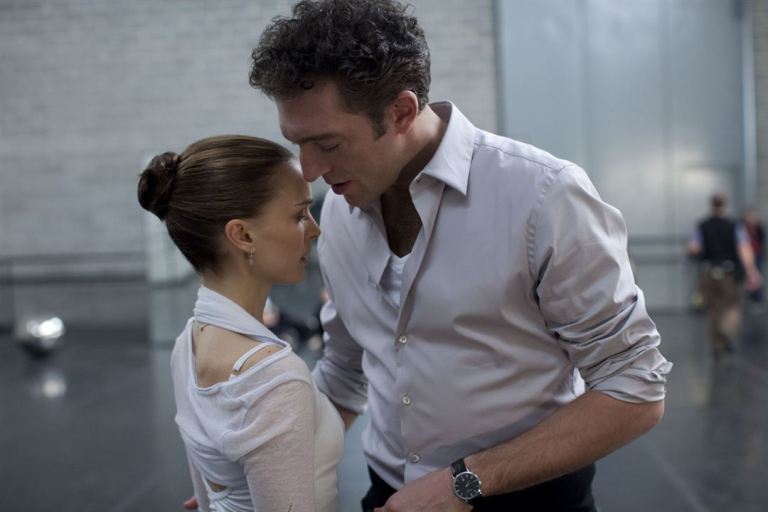 Darren Aronofsky's 2010 film Black Swan is a psychological horror film that traces the mental decline of a ballet dancer named Nina (Natalie Portman), who is thrilled to have received the lead role in a production of Tchaikovksy's Swan Lake, which requires her to portray not only the wholesome white swan, but also the malevolent black swan. Trouble is, a newcomer and rival named Lily (Mila Kunis) has all the rebellious and sinister personality traits to portray the black swan much more capably than Nina can. The tension created by this scenario leads the obsessive Nina on a downward spiral where she not only questions her sanity, she finds herself literally transforming into a black swan.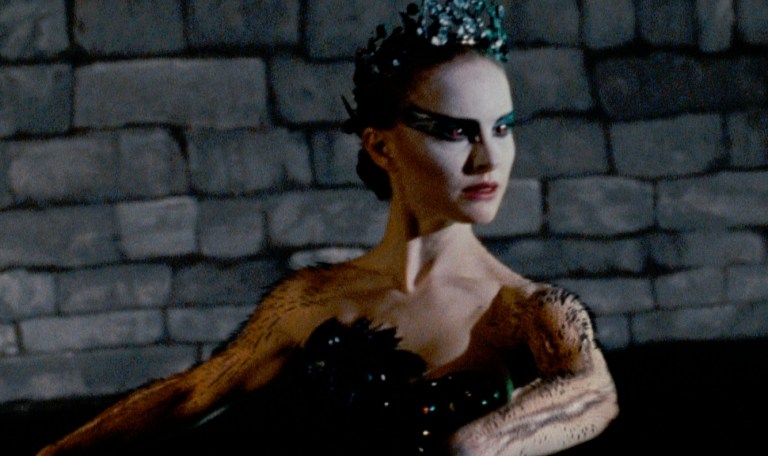 Black Swan was a tremendous success, taking in $330 million on a budget of $13 million and earning five Oscar nominations, including Best Picture. (Portman won the Academy Award for Best Actress). Giving it three and a half stars out of a possible four, Roger Ebert called it "a full-bore melodrama, told with passionate intensity, gloriously and darkly absurd….The tragedy of Nina, and of many young performers and athletes, is that perfection in one area of life has led to sacrifices in many of the others….One becomes perfect in every area except for life itself."
Here are 26 trivia items and hidden details from this 2010 masterpiece.
1. Black Swan is a psychological horror movie. Although his film was never directly marketed as a horror movie, director Darren Aronofsky has always said that it's a psychological horror film.
2. Black Swan is one of only six horror movies to be nominated for a Best Picture Oscar. The others are The Exorcist (1973), Jaws (1975), The Silence of the Lambs (1991), The Sixth Sense (1999), and Get Out (2017).
3. The plot was heavily inspired by the 1948 film The Red Shoes. Director Michael Powell's film The Red Shoes tells the story of a ballerina who is so focused on her role that the entire ballet comes to life, resulting in both leading actresses winding up dead. England's The Independent compared Black Swan to The Red Shoes in that it had "a nightmarish quality…of a dancer consumed by her desire to dance."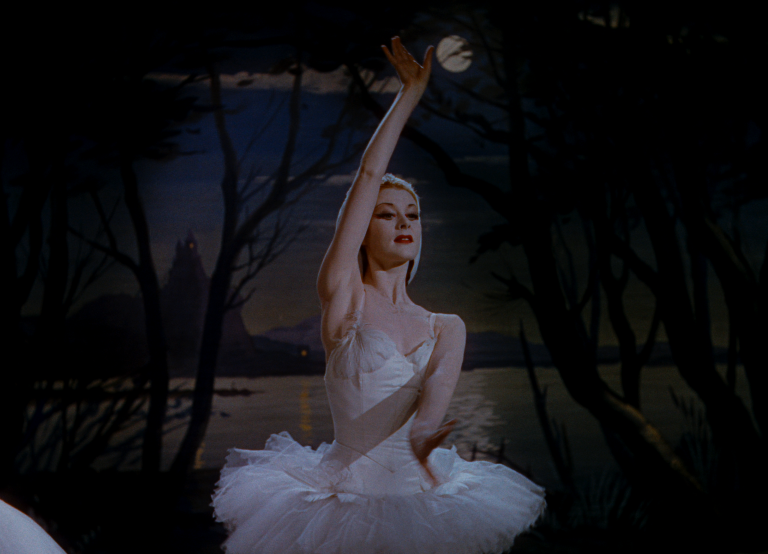 4. The plot was also inspired by Dostoyevsky's 1846 novella The Double. Aronofsky had originally sought to model his film on Fyodor Dostoyevsky's disturbing 1846 short novel The Double, in which a man helplessly watches his doppelganger take over his life. To accentuate this idea of carbon copies and body doubles, there are reflective surfaces and mirrors in every shot of the film except for the climax, when Nina's "dark side" consumes her.
5. The script languished in development for a decade. Black Swan originated with a script by Andres Heinz called The Understudy, and instead of the world of ballet, it was set in the off-Broadway theatrical scene. Aronofsky described the original script as "Roman Polanski meets All About Eve."
6. The ballerina character was originally going to be in The Wrestler. Although director Darren Aronofsky had proposed the idea of a ballerina film to Natalie Portman as early as 2001 when Portman was only 20 years old, he then planned to fold the ballet motif into his 2008 film The Wrestler, which starred Mickey Rourke as an over-the-hill pro grappler. Aronofsky considered it a study in contrasts: "Wrestling some consider the lowest art—if they would even call it art—and ballet some people consider the highest art. But what was amazing to me was how similar the performers in both of these worlds are. They both make incredible use of their bodies to express themselves." But Aronofsky eventually decided that wrestling and ballet should have separate cinematic treatments, so he made Mickey Rourke's love interest into a stripper, who was played by Marisa Tomei.
7. Both lead actresses endured a grueling bout of training. The actresses who played Nina (Natalie Portman) and Lily (Mila Kunis) had some ballet training as children, although Portman endured it for nine years from age four to 13. But Portman was so enthralled at the idea of portraying a ballerina, she accepted the role even before producers agreed to fund the film. She trained for hours every day, seven days a week, for an entire year. Mila Kunis practiced for five hours a day, seven days a week, for three months.
8. The ballerina crash diet. Natalie Portman and Mila Kunis each reportedly lost 20 pounds so they'd look more like ballerinas. Kunis said she lost the weight by crash-dieting and chain-smoking.
9. The director unsuccessfully tried to whip up animosity between Natalie Portman and Mila Kunis. In an attempt to generate authentic hostility between the lead actresses that would translate to on-screen tension, Darren Aronofsky commanded Natalie Portman and Mila Kunis to stay apart from one another during filming. To engender jealousy and resentment, he'd send each actress text messages claiming that the other actress was doing a far better job. But Portman and Kunis, who'd already been friends, caught on quickly. Whenever Aronofsky would send a text praising the other actress, they'd also congratulate them, foiling his scheme.
10. Natalie Portman was injured multiple times while filming. Although Aronofsky originally sought a budget of around $30 million, he only raised $13 million, which forced him to cut some crucial costs. After Natalie Portman dislocated a rib while filming, she gladly traded her personal trailer in exchange for having a medic on set at all times. It took her six weeks to fully recover from the twisted rib. She also suffered a concussion while filming that required an MRI. She injured her left toe so frequently, it caused so many filming delays that it became known as a "Natalie Portman Toe Delay," which was later shortened to "Portmantoe."
11. Romance on the set. Black Swan's choreographer, Benjamin Millepied, had a small part in the film. In one scene he's asked if he'd "fuck" Nina, and he offers a firm "no." Ironically, Millepied and Portman struck up a romance on the set and eventually married and had two children. While pregnant with his child and accepting a Best Actress award at the Golden Globes, Portman joked, "He's the best actor! It's not true! He totally wants to sleep with me!"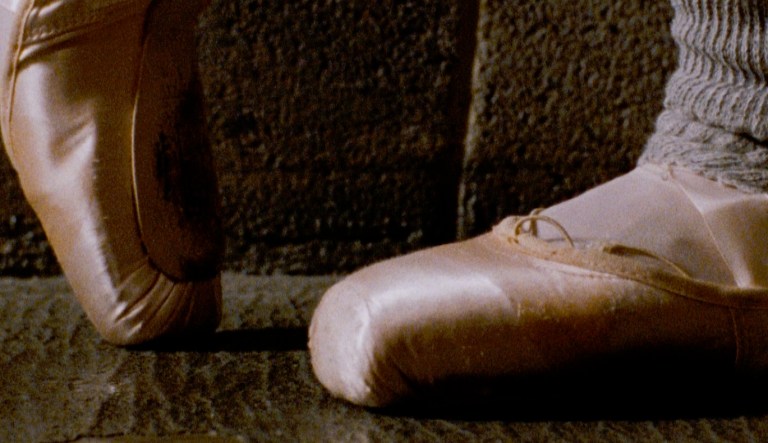 12. The dance double controversy. Shortly before the release of Black Swan on DVD/Blu-Ray in March 2011, dancer Sarah Lane—who had served as a body double for Natalie Portman during filming—came forward to claim that she'd been told not to grant interviews until after the award season to help Natalie Portman receive most of the credit for the dancing. Lane claimed that only 5% of the film's body shots of Nina were of Natalie Portman and that Portman was never filmed dancing from the waist down. These allegations were strongly rebutted by Mila Kunis, Darren Aronofsky (who claimed that 80% of the dance scenes showed only Portman) and film editor Andrew Weisblum, who said that about two-thirds of the dance footage shows an unaltered Portman. Wikipedia has an entire entry on the dispute.
13. A clean sweep for Natalie Portman. Along with her Academy Award for Best Actress, Natalie Portman received a Best Actress nod from all 28 of the groups who had nominated her—a feat only bested when Helen Mirren won 29 awards for 2006's The Queen.
14. Winona Ryder was not a fan of ballet. The actress, who was cast as the company's former leading ballerina Beth Macintyre, only had one ballet lesson as a child and never came back because she thought the teacher was "mean." Despite her prominent billing, she only has four total minutes of screen time in Black Swan.
15. The "control freak" who ran the NYC ballet. Many have said that the true villain of Black Swan isn't Nina or Lily, it's Thomas Leroy (Vincent Cassel), the hard-driving ballet director. Cassel was said to have modeled his characterization on George Balanchine, the co-founder of the New York City ballet, who according to Cassel was "a control freak, a true artist using sexuality to direct his dancers."
16. "Swan Lake," but backwards and with distortion. For the soundtrack, Aronofsky hired Clint Mansell, the same composer he's used on all of his films. Mansell's score has been described as "a variation on Pyotr Liyich Tchaikovsky's 'Swan Lake' ballet, but played backwards and in a distorted manner."
17. Swans, swans, everywhere. In the scene where Nina is taking a bath, you can see a mosaic of a swan behind her. In the scene where Nina is masturbating, a plush black swan can be seen in the background, visible because its color contrasts strongly with all the other toys.
18. Nude, but not a prude. Although Natalie Portman said she had no problem being filmed naked—"I'm not prudish about [it]—I think it's beautiful in films, and sex is such a big part of life"—she says she was "depressed" at the fact that the nude scenes got so much attention and that she wound up "as a screen grab on a porn site." Shooting down rumors that Portman and Mila Kunis chugged down several tequila shots before filming their lesbian sex scene, Kunis said, "I don't think we could have done that scene if we were intoxicated."
19. Similarities to The Fly. In the 1986 horror film The Fly, in which scientist Seth Brundle (Jeff Goldblum) accidentally combines himself with fly DNA to become a hybrid monster, one scene shows insect-like hairs growing out of abrasions on his back. Many viewers were reminded of this scene by the segment in Black Swan where black feathers grow out of scratch marks on Nina's back during her transformation into a swan.
20. Does Nina die at the end? Black Swan ends with a scene where, after having been stabbed, Nina's face dissolves into bright white light. Some have theorized that this means she died from her stab wound. But Natalie Portman thinks that the "death" is only symbolic—in order to become an adult woman, Nina had to kill the little girl inside her.
21. Menstrual symbolism. Darren Aronofsky has also confirmed that Nina does not die at the end. When she is stabbed and begins bleeding all over her tights, it was intended to look like menstruation and to symbolize Nina transforming into a woman.
22. Black Swan was shot on Super 16 film just like The Wrestler. Pleased with the way cinematographer Matthew Libatque used Super 16 film to give The Wrestler a gritty, realistic feel, Aronofsky used Libatque again to evoke the prior film's muted colors and handheld camera aesthetics.
23. Compulsive Skin Picking. Nina's habit of picking away at her skin is a recognized impulse control disorder known variously as Dermatillomania, Neurotic Excoriation, or CSP (Chronic or Compulsive Skin Picking).
24. Nina the ballerina. Swedish pop band ABBA had a 1973 song called "Nina, Pretty Ballerina." Just like the character Nina in Black Swan, the character in the song is a normal-seeming girl who has a dark secret.
25. Censored in Barbados. Black Swan was temporarily banned in Barbados because of the "offensive sexual behavior" in the lesbian sex scene between Nina and Lily.
26. BTS did a tribute song called "Black Swan." Internationally famous K-Pop group BTS recorded a song called "Black Swan." Among several references to the movie are nods to the Mirror Scare scene and the scene where Nina sprouts wings.