26+ Top Heist Movies
A catalog of all the major heist and robbery movies ever made in Hollywood and beyond.
Heist movies are typically bank robbery movies, but they can also involve robberies of casinos, personal homes, museums, stores, and any other place where things of value are held. They are also known as "caper films" and typically involve a group of skilled underworld figures who attempt to pull off a massive robbery against seemingly impossible odds.
Due to the Motion Picture Production Code, which was in effect from 1934 to 1968, many of the earlier heist movies inevitably had the heist failing miserably because the Code mandated that crime could not be glorified. Still, there is a Robin Hood element in all of these films where down-and-out figures attempt to seize some of the financial security that the rich take for granted.
What follows are the most significant heist films ever made—full of action and intrigue where the perpetrators are sometimes triumphant but often doomed to failure.
Best Heist Movies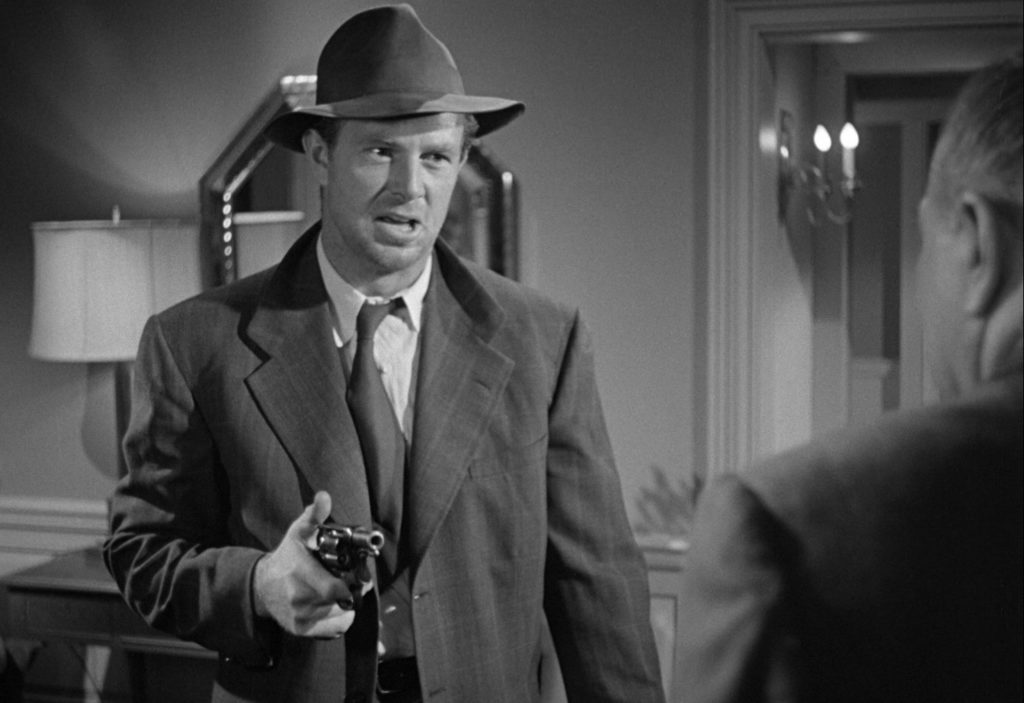 Legendary filmmaker John Huston adapted a novel from W. R. Burnett to craft what is widely considered the first important heist film in history. The heist involves the theft of a million dollars in diamonds that were stashed in a safe behind a brick wall. The mastermind of the caper is nicknamed "Doc" (Sam Jaffe), and the plot draws in actors and actresses that would become Hollywood mainstays such as Sterling Hayden, James Whitmore, and Marilyn Monroe. 1001 Movies wrote, "Huston succeeded with this film in creating the ultimate Heist drama. A movie that would be looked at as the high mark and trademark of all Heist dramas that followed."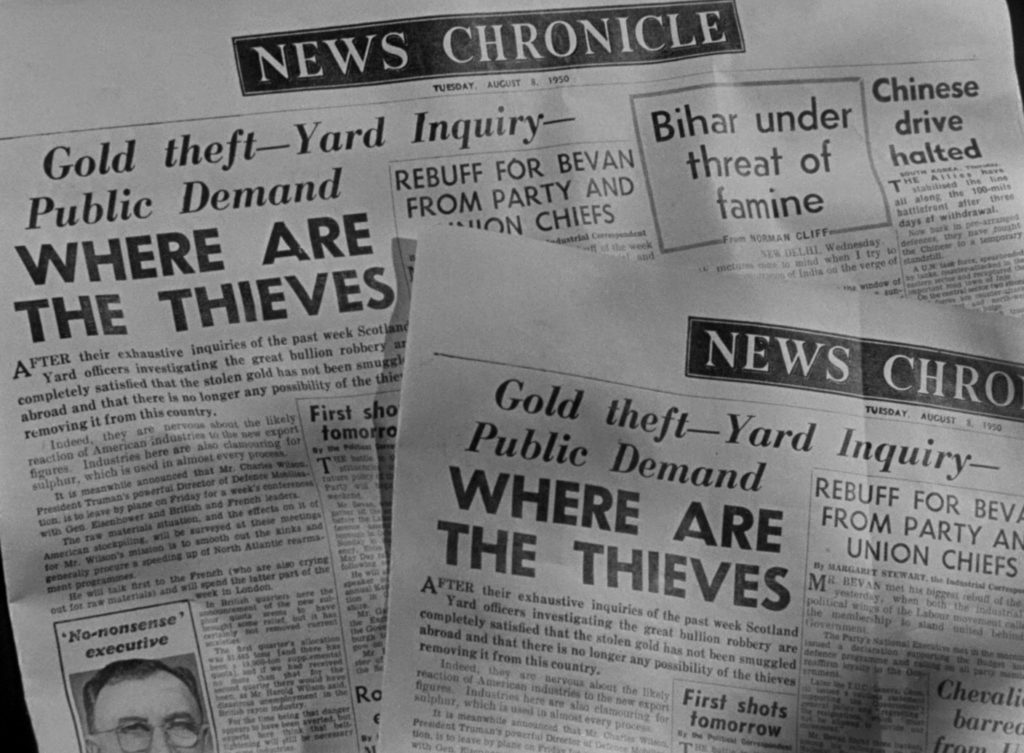 In this British comedy from Ealing Studios, an unassuming bank clerk (Sir Alec Guinness) and his quirky neighbor (Stanley Holloway) devise a plot whereby they attempt to steal a recent shipment of gold out of the country in the form of miniature replicas of the Eiffel Tower. According to Guinness's character, "Most men who long to be rich know inwardly that they will never achieve their ambition — but I was in the unique position of having a fortune literally within my grasp." Film Fanatic wrote, "Both Guinness and Stanley Holloway (as the two primary movers behind the heist) are in top form, and T.E.B. Clarke's Oscar-winning screenplay is consistently clever, throwing just enough loopholes into the mix to keep us guessing what will happen next."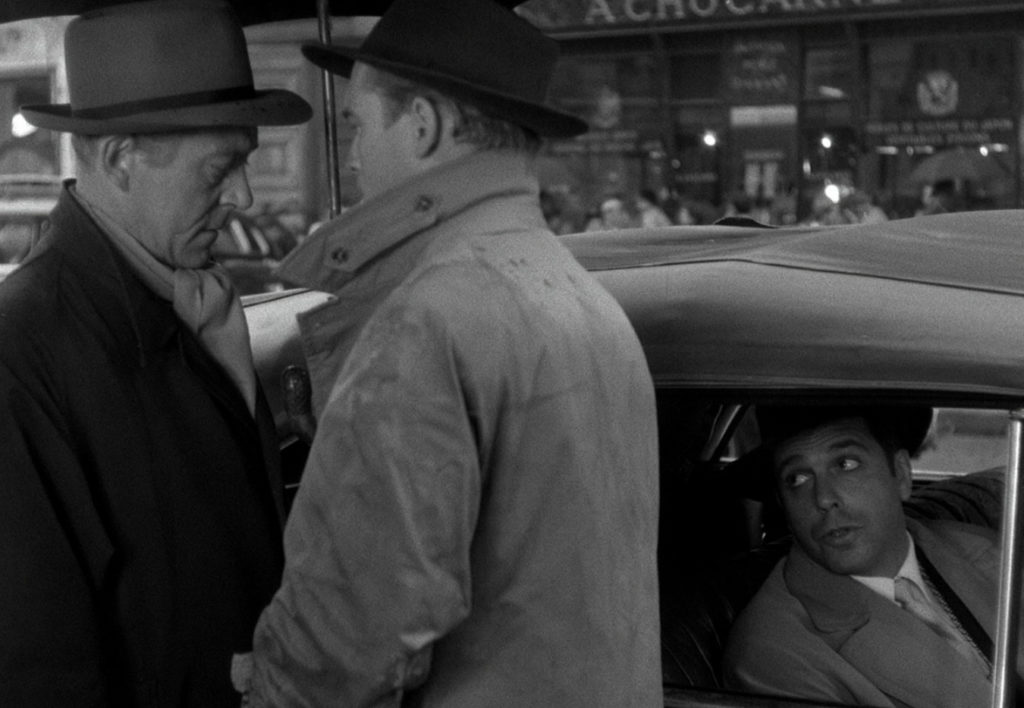 "Rififi" is a French slang word that roughly translates as "macho and violent." The basic plot of this film involves four men who scheme to rob a safe. The heist sequence is remarkable in the sense that it lasts twenty-eight minutes without a single note of music or a single line of dialogue. After its release, Rififi was briefly banned in both France and Mexico because authorities thought the safecracking sequence would serve as an instructional manual for would-be bankrobbers. Claiming that "The modern heist movie was invented in Paris in 1954 by Jules Dassin," Roger Ebert added, "Rififi was called by Francois Truffaut the best film noir he'd ever seen (it was based, he added, on the worst noir novel he'd ever read)."
This early outing by famed director Stanley Kubrick was released when he was only 28 years old. The plot revolves around a criminal named Johnny Clay (Sterling Hayden), who forms a five-man team to pull off a $2-million robbery at a horse-racing track while the race is in progress. Clay carefully keeps the team members unaware of what the other members are doing, but this proves to be the undoing of the entire plot. Regarding the plotting, Roger Ebert wrote, "Kubrick puts his pieces in place but only when the actual plan is underway do we understand them. We go in like a chess player who knows what the Rook, Knight and Queen do, but doesn't know what will happen in the game."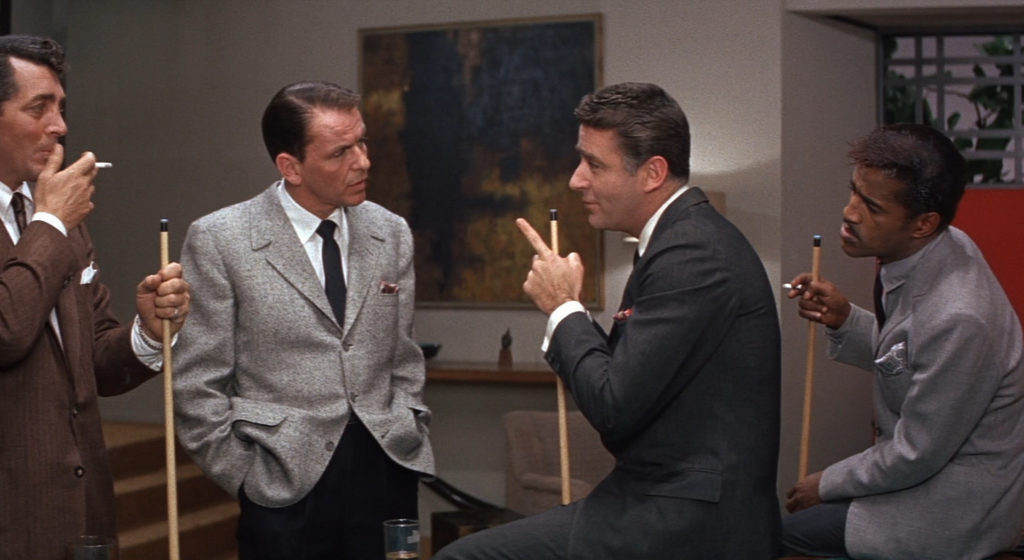 Set in Las Vegas and starring the infamous "Rat Pack"—Frank Sinatra, Dean Martin, Sammy Davis Jr., Peter Lawford, and Joey Bishop—at the height of their fame, Ocean's Eleven stars Sinatra as Danny Ocean, an accomplished Air Force vet from World War II who has relocated to Vegas and gathers together 10 of his old wartime buddies in a scheme to rob five Vegas casinos at the same time on New Year's Eve. Daily Film Dose wrote, "This legendary heist caper featuring the immortal Las Vegas "Rat Pack"…is probably my favourite caper picture ever. It's not the best heist picture ever made – that honour would go to Jules Dassin's Rififi – but Ocean's Eleven is the coolest."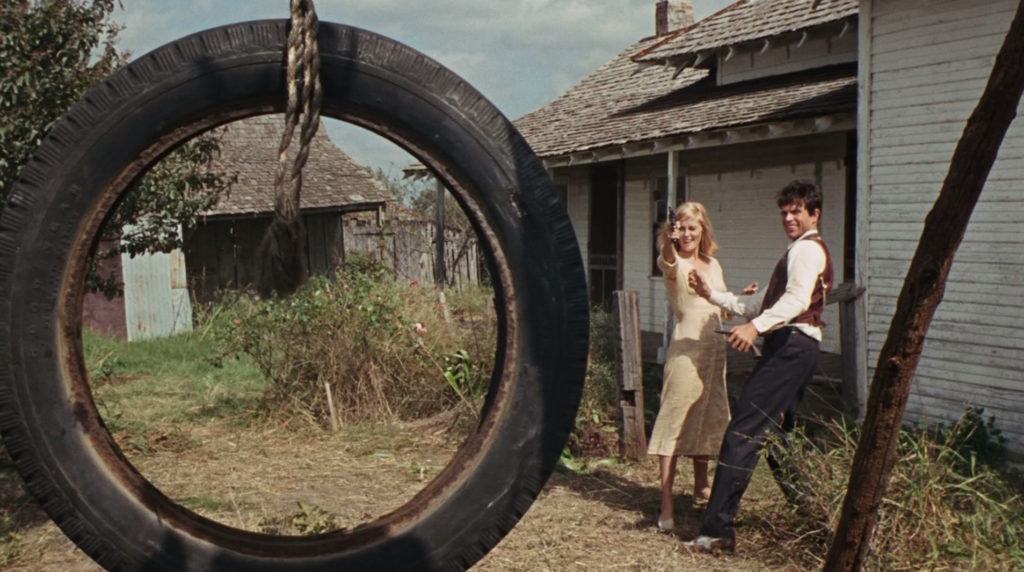 This film is based on the true story of Bonnie Parker and Clyde Barrow, who were sweethearts. They were also improbable American folk heroes during the Great Depression—a pair of bank robbers who, along with some associates known as the Barrow Gang, went on a bloody multi-state spree knocking off banks until the law finally caught up with them. The film's graphic violence and sexual themes were also thought to mark a new and more subversive era in Hollywood filmmaking. Warren Beatty starred as Clyde and Faye Dunaway as Bonnie, but it was Estelle Parsons who won the Oscar for Best Supporting Actress for her role as Clyde's sister Blanche. The film also won the Oscar for Best Cinematography.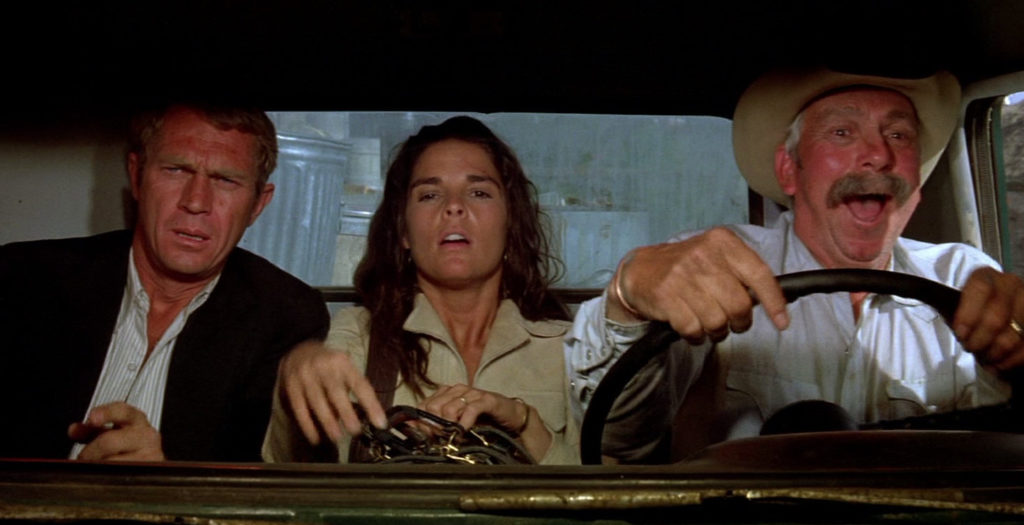 Steve McQueen and Ali MacGraw—who were to wed a year after this film was made—star as a convict who is fresh from the penitentiary and his long-suffering wife who make a protracted and endlessly stressful "getaway" after a carefully plotted bank heist goes horribly wrong. MacGraw's character was able to get her husband released from prison by offering a Texas politician half of the heist money. Slamming the movie as mostly implausible, Roger Ebert wrote, "The movie is pretty to look at, though, and there's a quiet little chase scene on a train that is a masterpiece of its kind."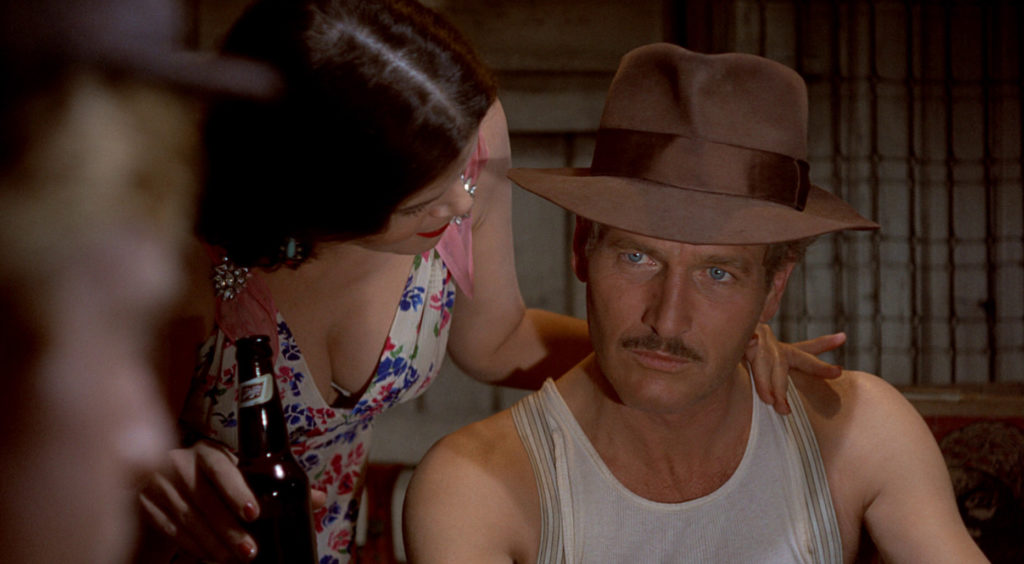 In 1969, director George Roy Hill scored a box-office smash by teaming handsome leading men Paul Newman and Robert Redford together in Butch Cassidy and the Sundance Kid. Four years later, the three of them teamed together again to make one of the most beloved Hollywood films of the past 50 years (it won seven Academy Awards, including Best Picture) and possibly the most-loved heist film of all time. The plot involves grifters Johnny Hooker (Redford), who teams up with Henry Gondorff (Newman) after Hooker's boss, Doyle Lonnegan (Robert Shaw) mistreats Hooker. They set up an elaborately fake gambling club and lure Lonnegan into the trap, where he loses a half-million on a fake bet. The Sting was also notable for its authenticity in recreating 1930s-era Chicago and for a revival of ragtime music, especially that of Scott Joplin.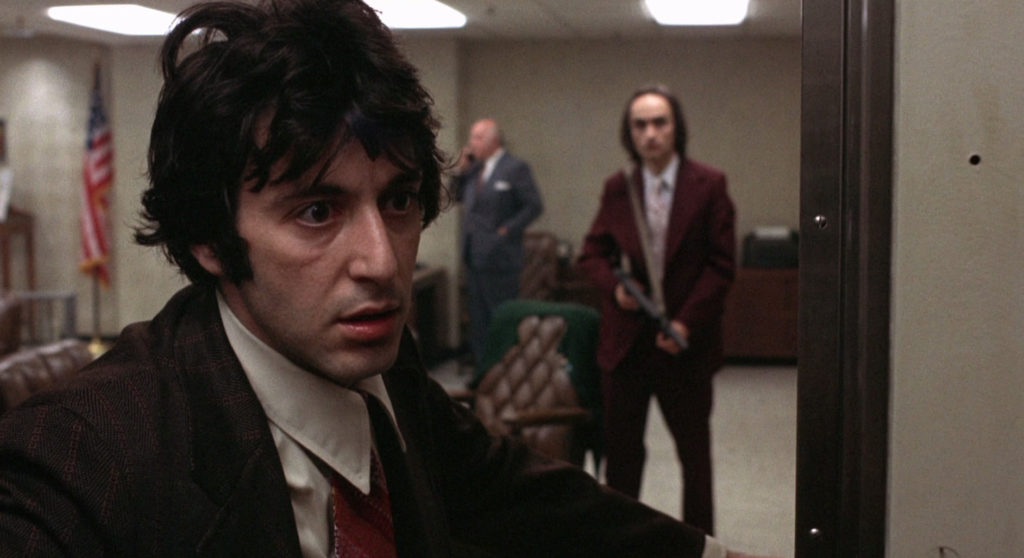 Based on the real-life story of John Wojtowicz, a bisexual bank robber who attempted a heist in Brooklyn in order to pay for a sex-change operation for his gay lover, Dog Day Afternoon stars Al Pacino as Sonny and Chris Sarandon (who won an Oscar for Best Supporting Actor) as his gay lover Leon. The entire film takes place over the course of a hot New York day in which everything that could possibly go wrong with a bank heist goes wrong, especially as the news media picks up on the story and crowds begin forming outside the bank. Roger Ebert wrote, "Criminals become celebrities because their crimes provide fodder for the media. Many of the fashionable new crimes — hijacking, taking hostages — are committed primarily as publicity stunts….That's the subject, in a way, of Sidney Lumet's pointed film."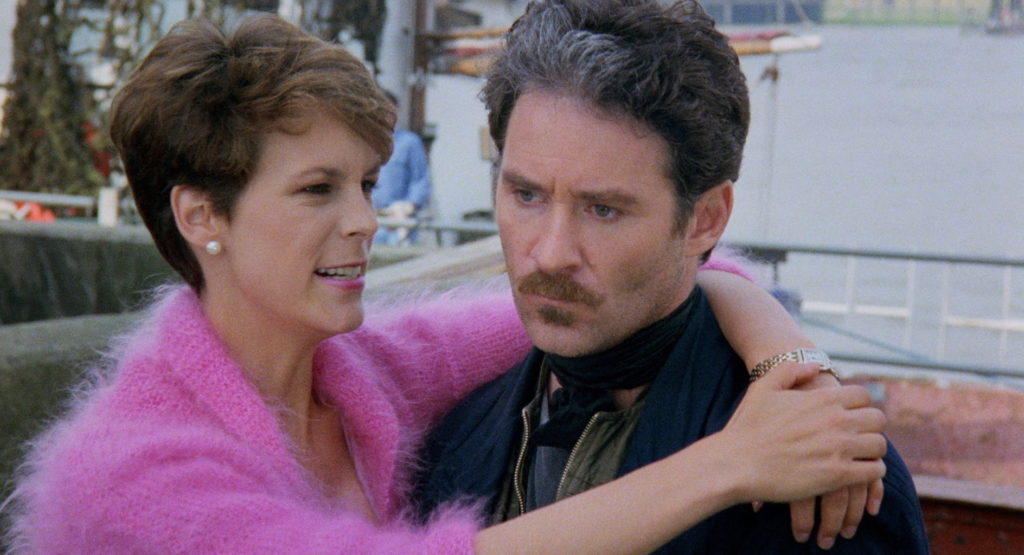 Set in London, the plot of A Fish Called Wanda revolves around four people (Kevin Kline, Jamie Lee Curtis, Michael Palin, and Tom Georgeson) who team together to pull off a jewelry-store robbery—which is successful—only to have things unravel as they eventually turn on one another. John Cleese of Monty Python fame wrote the script and stars as a well-meaning lawyer who becomes ensnared by Jamie Lee Curtis's charms. Curtis is the titular Wanda, who is married to the stuttering Palin (also of Monty Python fame), and Kevin Kline won a Best Supporting Actor Oscar for his role as Wanda's Nietzsche-quoting lover.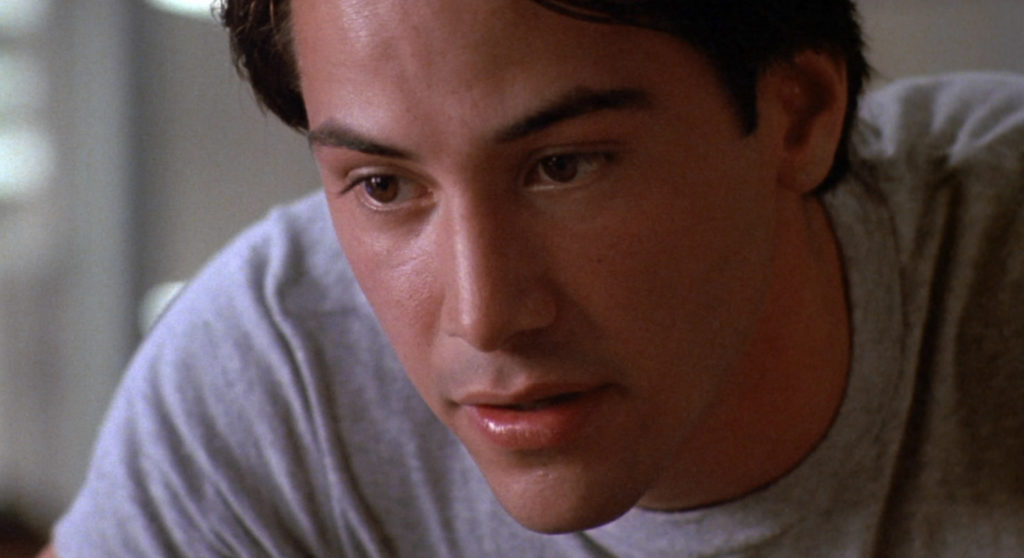 Keanu Reeves stars as Johnny Utah, a former football player and current FBI agent who goes undercover to investigate a gang of surfers who his boss (Gary Busey) thinks may be behind a string of bank robberies. The gang are known in the media as the "Ex-Presidents," since during their heists they wear rubber masks of Ronald Reagan, Richard Nixon, Jimmy Carter, and Lyndon Johnson. During his investigation, Johnny becomes fascinated with the leader of the surfer gang Bodhi (Patrick Swayze), who takes his name from the Buddhist term Bodhisattva, a wise being who is only one step away from full enlightenment.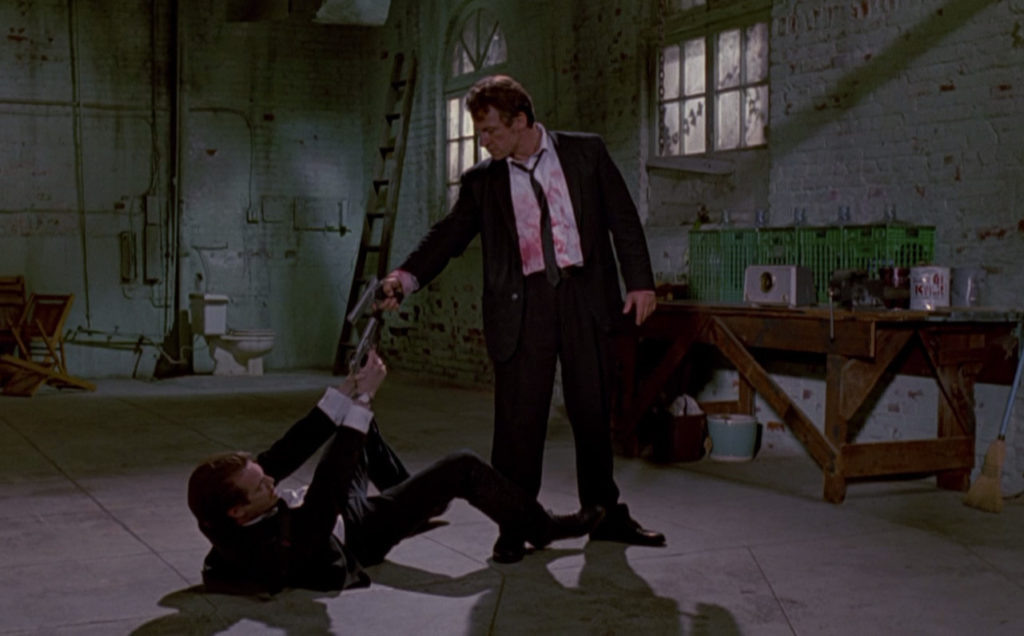 In the film that made director Quentin Tarantino a household name, legendarily crusty Hollywood actor Laurence Tierney plays Joe Cabot, a lifelong criminal who assembles a team of petty crooks for a diamond heist. Part of his plan involves the crooks not knowing one another's identity, so he gives them color-coded names: Mr. White, Mr. Orange, Mr. Blonde, etc. But when they bungle the jewel heist, the bloodied and defeated crooks gather together in a warehouse and start to suspect that one of them is a snitch. Roger Ebert wrote, "The idea is that the tough guys, except for Tierney and the deranged Madsen, are mostly bluffers. They are not good at handling themselves in desperate situations."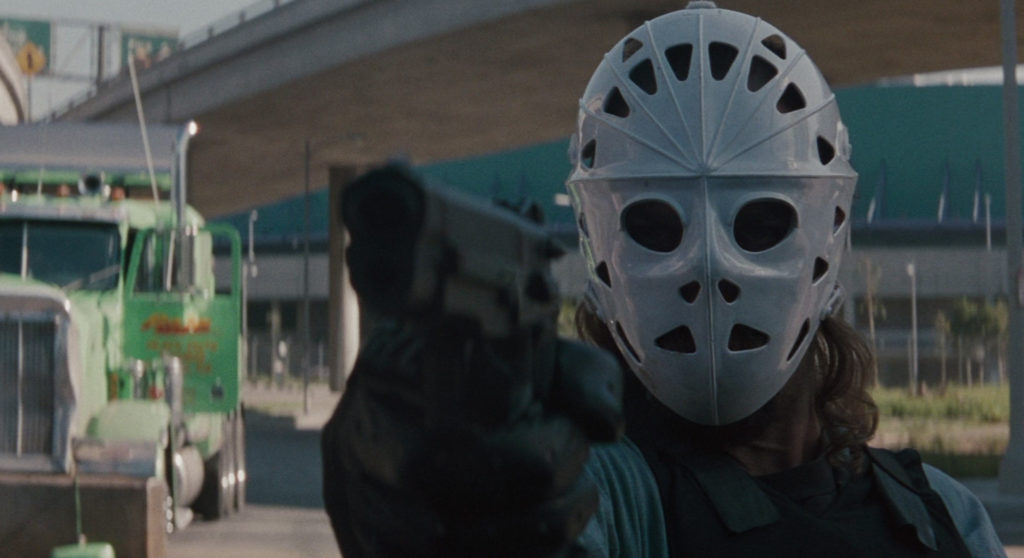 Legendary Hollywood leading men Al Pacino and Robert De Niro star, respectively, as a police officer and a bad guy. De Niro's group of bank robbers plan to leave their life of crime as long as they pull off one more heist—but they feel "the heat," AKA the police, closing in. Reel Views wrote, "Given the lofty status of its headlining stars, Heat could have been the standout film of the 1995 holiday movie season – but it isn't. In fact, not only is it not a great movie, but it's not even an especially good one."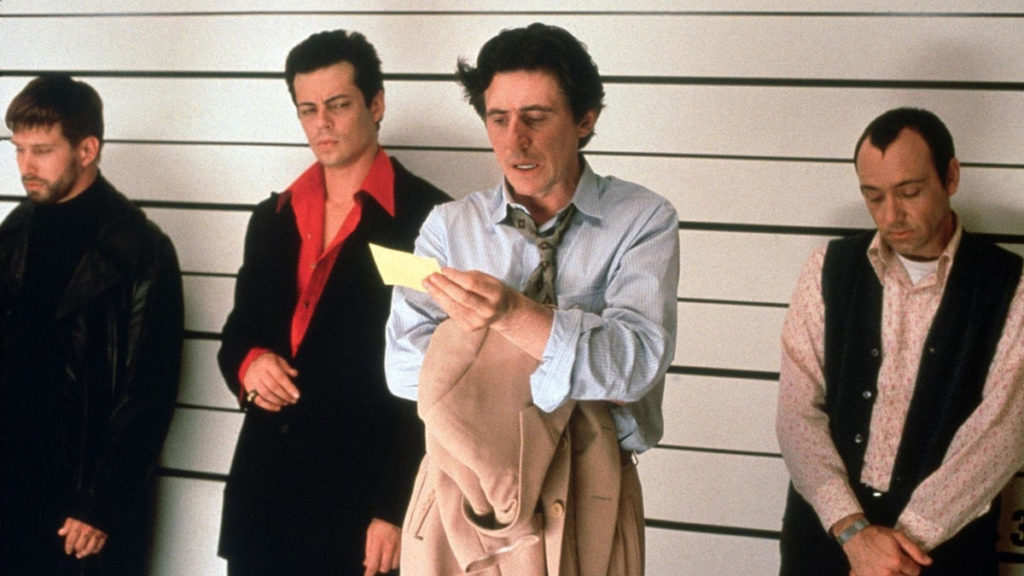 Kevin Spacey stars as a criminal called Verbal, the only survivor of an explosion that ripped apart a giant ship docked in San Pedro, CA. As a police investigator named Kujan (Chazz Palminteri) grills him about his possible involvement in the explosion, Verbal tells Kujan that he met the four other perpetrators (Gabriel Byrne, Stephen Baldwin, Benicio Del Toro, and Kevin Pollak) when they were all part of the same police lineup. He also says that the failed ship heist was organized by a terrifying Hungarian man named Keyser Soze—but did Keyser ever actually exist?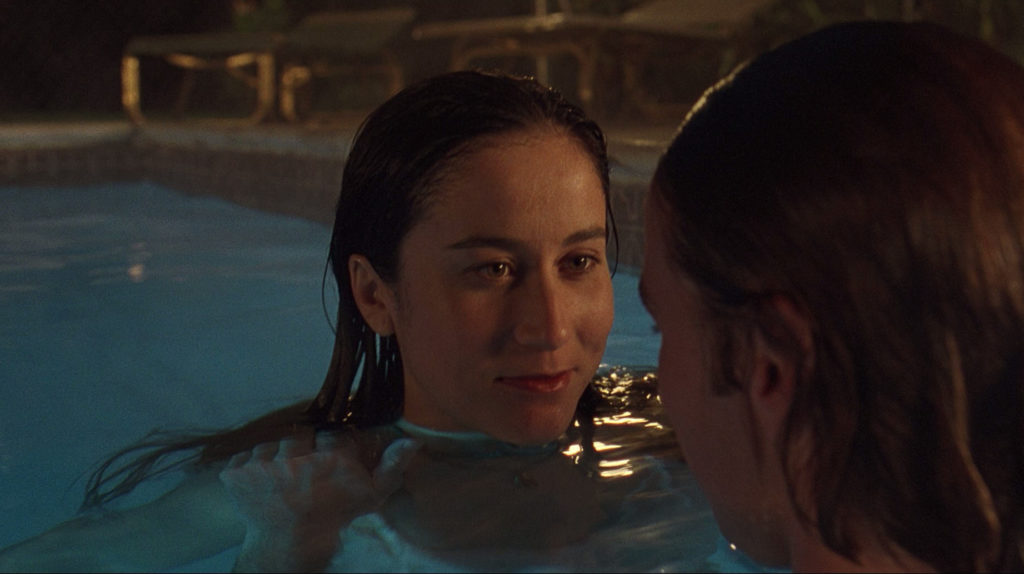 In this early comedic outing that pairs brothers Luke and Owen Wilson, they team up with another friend (Robert Musgrave) to enter a life of crime. Their first "heist" is a robbery of a bookstore, where they only manage to snag a few hundred dollars, but this sets them on the run from the law. Much of the middle of the film involves the trio's personal relationships, especially an affair between Anthony (Luke Wilson) and a Mexican hotel maid who doesn't speak English. In the film's final 20 minutes, the bumbling trio manages to pull off another heist. Although the film was a box-office flop, Martin Scorsese listed it as one of his top ten favorite films of the 1990s.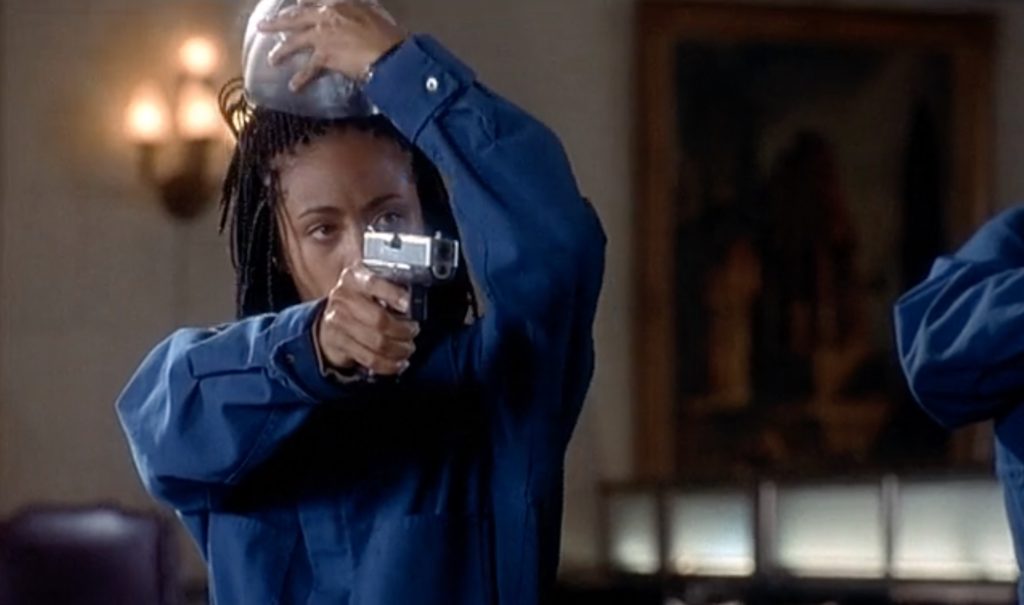 Jada Pinkett, Queen Latifah, Vivica Fox, and Kimberly Elise star as four inner-city black women—one of them (Fox) recently fired from her job as a bank teller simply because she recognized one of the men who was robbing her bank—who are driven by their impoverished circumstances to pull off an LA bank robbery. They succeed in the robbery, but their mutual trust begins disintegrating afterward. Roger Ebert wrote that Set It Off "doesn't justify bank robbery, but it makes a convincing case for the mixture of desperation, impulsiveness and thrill-seeking that catapults its characters from minimum-wage jobs to TV news bulletins."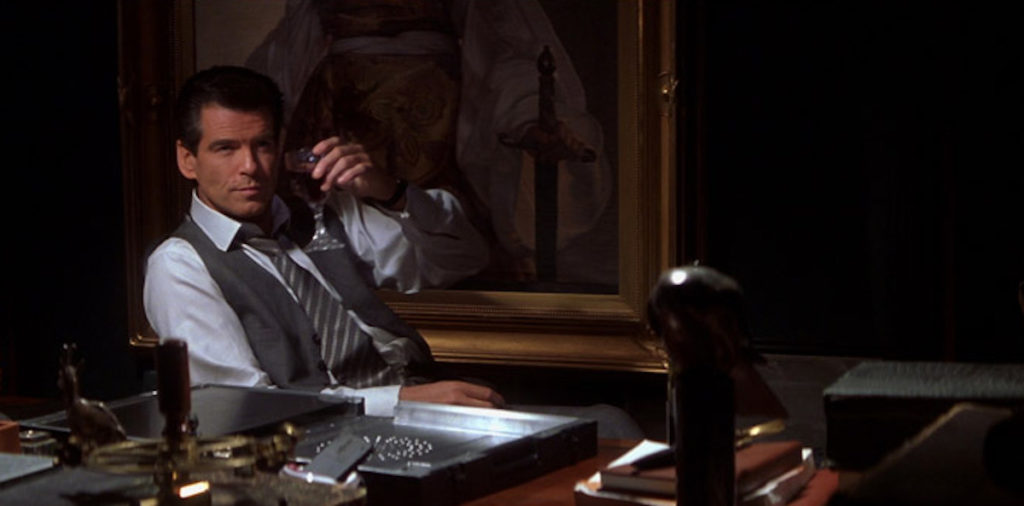 Pierce Brosnan stars as an improbably rich but emotionally shallow international playboy whose pastime is to steal artwork, and he sets his sights on a $100-million Monet painting that he plans to steal in broad daylight from the Metropolitan Museum of Art. Rene Russo stars as the insurance investigator who finds it hard not to become Brosnan's lover. Comparing this version unfavorably to the original 1968 Thomas Crown Affair starring Steve McQueen and Faye Dunaway, Roger Ebert wrote, "There's something odd about a caper romance where you never believe anyone is really ever going to go to jail or bed."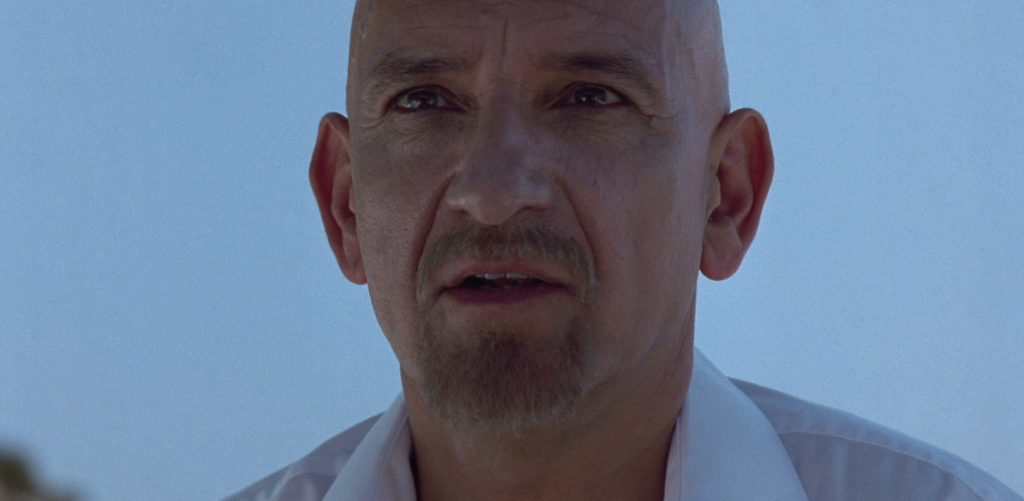 Sir Ben Kingsley (an Oscar-winner for Best Actor in Gandhi) stars as Don Logan, a vicious British gangster who brings a safecracker out of a self-imposed retirement for one last heist, only to have things spiral desperately out of control for them both. Kingsley said he based the character of Don Logan on his grandmother. He was reportedly so terrifying in his portrayal of the gangster that several actors said they forgot their lines while filming. Kingsley said he found playing the role therapeutic, as it allowed him to vent all of his pent-up anger through the persona of Don Logan, leaving him time to be gentle as a kitten for the rest of the day.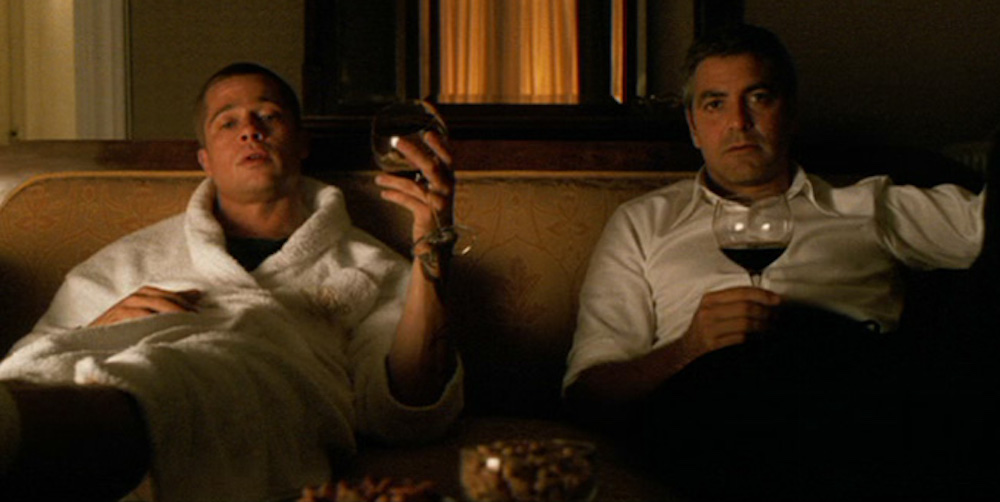 In this sequel to Steven Soderbergh's Ocean's Eleven (2001)—which was itself a remake of the original 1960 film—Danny Ocean (George Clooney) adds a member to his team as they attempt to pull off a trio of European heists to pay off the $19 million they owe a rival thief known as the "Night Fox." Roger Ebert wrote, "Just as most caper movies end with the thieves comfortably basking in retirement, so most sequels to caper movies begin with the thieves forced to go back to work and pull one more job. 'Ocean's Twelve' does not disappoint."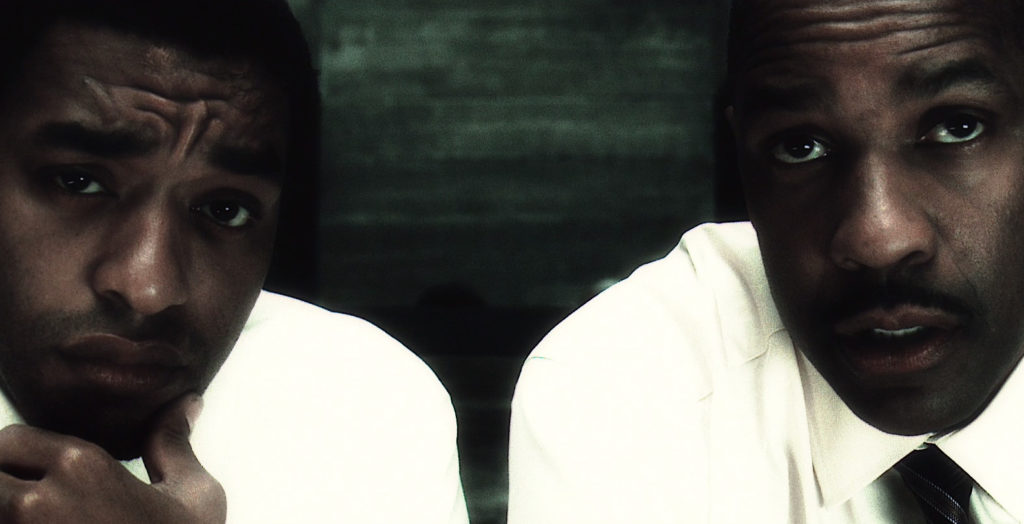 In this caper saga directed by Spike Lee, a police detective (Denzel Washington), a sociopathic bank robber (Clive Owen), and a high-profile negotiator (Jodie Foster) become entangled in a dance of death after a well-planned heist gets foiled and turns into a high-intensity hostage negotiation. Reel Views wrote, "When Inside Man focuses on the give-and-take between cop and criminal, it's on sound ground. Their interaction is like a high stakes game of poker, with neither knowing the other's hand and each uncertain where the bluffing begins."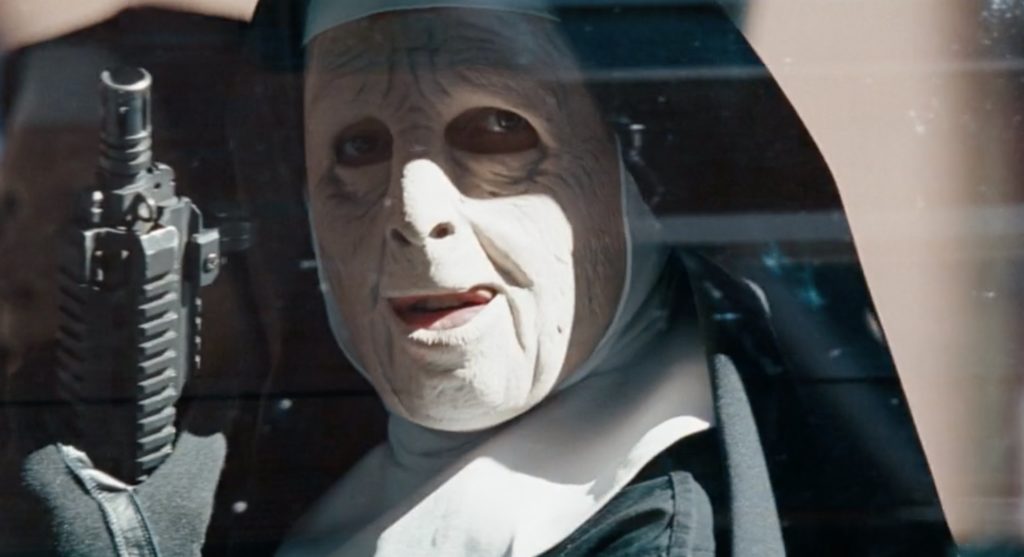 Ben Affleck directs and stars in this tale of Irish Boston gangsters who live in the neighborhood of Charleston, which is said to contain more bank robbers than any other square mile in the USA. They rob a bank and take the bank's assistant manager, Claire, as a hostage. Problems erupt when Affleck's character, Doug MacRay, begins to fall in love with Claire. The New York Times wrote, "Somewhat less generic than its title, The Town is a solid, minor entry in the annals of Boston crime drama."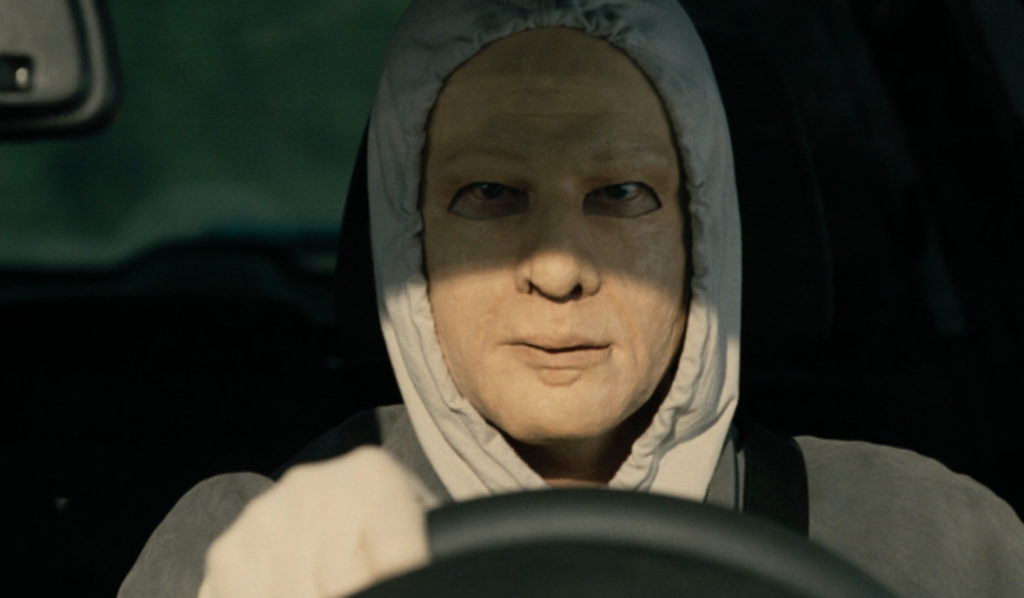 Released in German as Der Räuber, The Robber is based on the real-life case of the Austrian bank robber and marathon runner Johann Rettenberger, who was colloquially known as "Pumpgun Ronnie" based on his series of heists in the late 1980s. Electric Sheep Magazine wrote, "Following a man permanently on the move, [director Benjamin] Heisenberg succeeds in capturing the inner turmoil of Rettenberger's animal-like spirit with the same meticulous precision and steely determination that his character puts into his strict training scheme, which gives the film an unsettling intensity and unfaltering energy."
A quartet of Las Vegas illusionists organized by a millionaire (Michael Caine) pull off a series of bank heists during their live performances, showering their audiences with stolen money and causing them to be tracked by both the FBI and Interpol. Reel Views writes, "By employing a fast-moving, high-energy approach that includes punchy dialogue, fast cutting, and an up-tempo musical score, [director Louis] Leterrier skates over plot holes with élan, making this a perfect 'refrigerator movie' of Hitchcockian nature."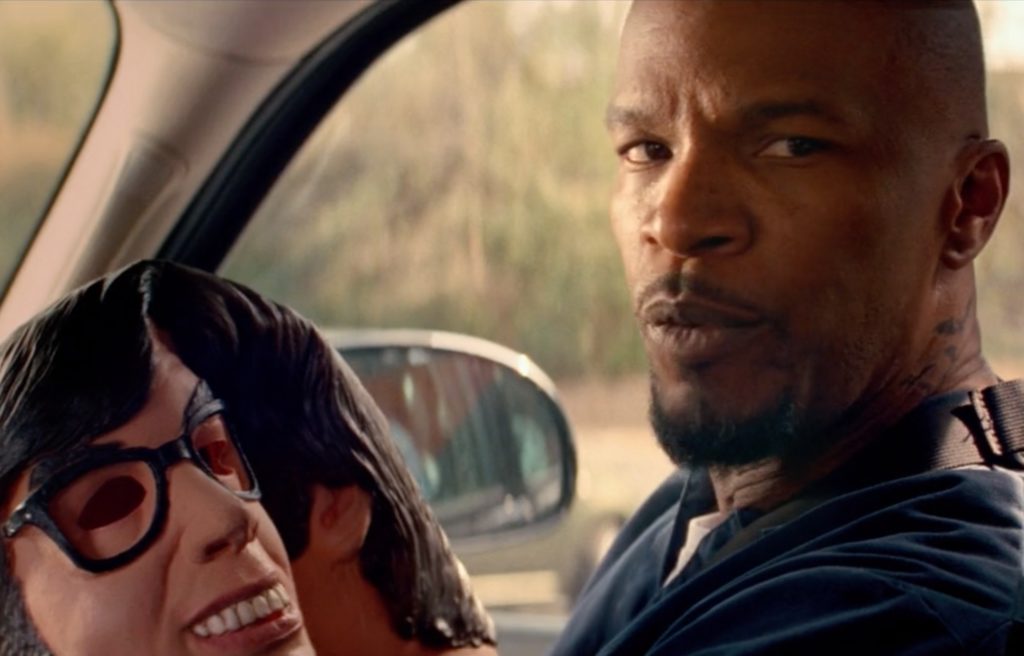 The title of Baby Driver refers to a young and extremely skilled getaway driver (Ansel Elgort) whose criminal nickname is Baby and turns to crime in a desperate attempt to lift himself out of debt. A fun trivia fact is that the filmmakers wanted the robbers to use "Michael Meyers" masks from the Halloween film series but were denied by the copyright-holders, so they switched to "Mike Myers" masks of Austin Powers fame and received Myers's amused blessing. Reel Views wrote, "It's neither bloated nor overwrought and its combination of good pacing and a willingness to tell a story remind us of what summer movies once were. Take Baby Driver for a spin around the block – you're unlikely to regret it."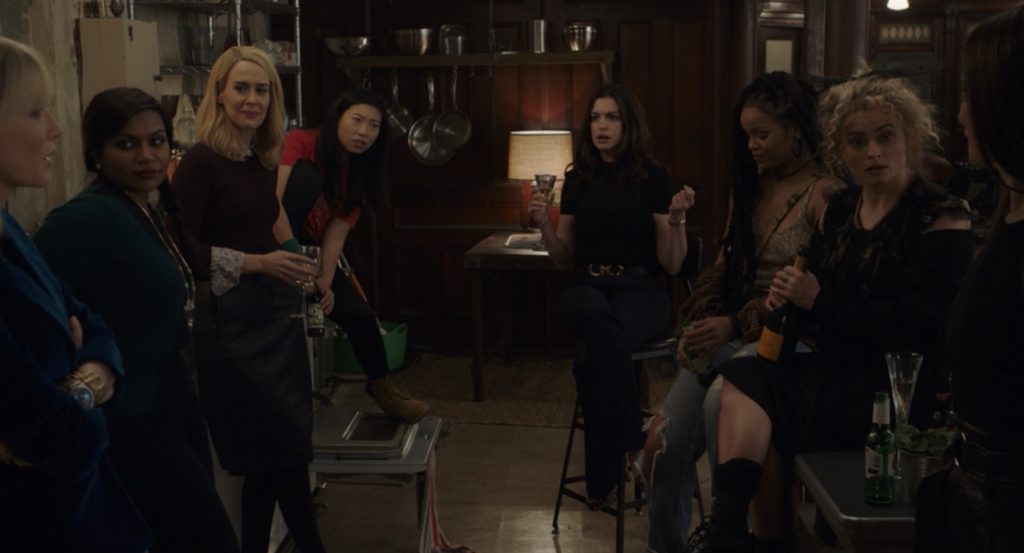 This heist comedy film is an all-female spin-off from Steven Soderbergh's Ocean's trilogy. The cast features among others: Sandra Bullock, Cate Blanchett, Anne Hathaway, Rihanna, Sarah Paulson and Helena Bonham Carter, as well as various cameos from celebrities like Kim Kardashian West, Hailey Baldwin, Heidi Klum and many more. The heist performed also happens at a fashion event, which gives the movie another interesting edge. A postive review of the film in said: "Cinematographer Eigil Bryld gives the proceedings the high-gloss of a SkyMall catalog, which is appropriate for a movie about robbing a legendary Cartier necklace at fashion's most exclusive event…And between the sheen and the talented performers, Ocean's 8 does eventually coast on froth and good will."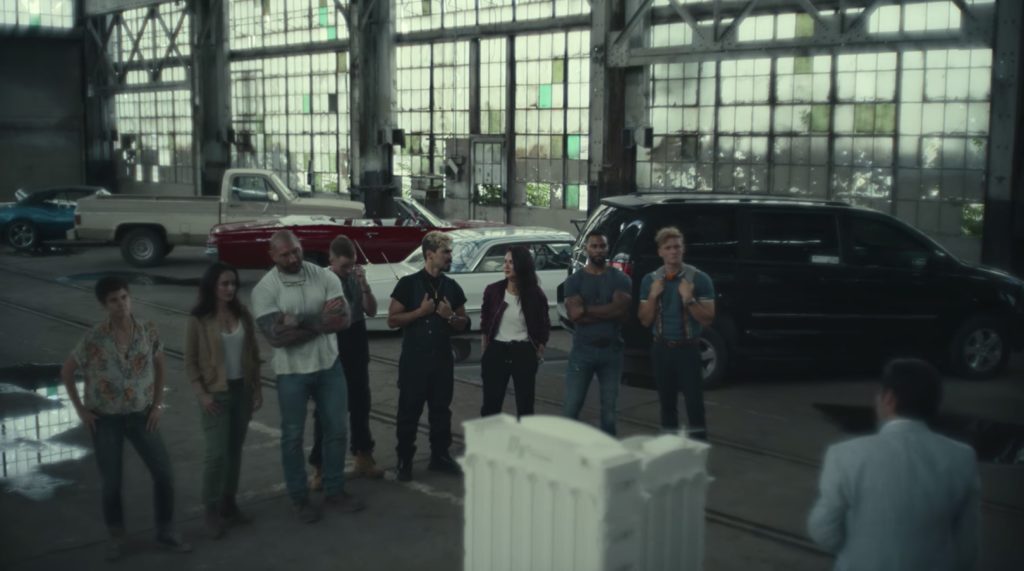 Army of the Dead is a film by Zack Snyder of Dawn of the Dead (2004) fame — and the film combines zombie comedy with a Las Vegas heist. This film is irrelevant and amusing enough, and certainly to be enjoyed by fans of zany and outrageous violence. Fans of the film love the craziness a zombie heist, but more sober moviegoers might find this one way too over the top.
More Heist Movies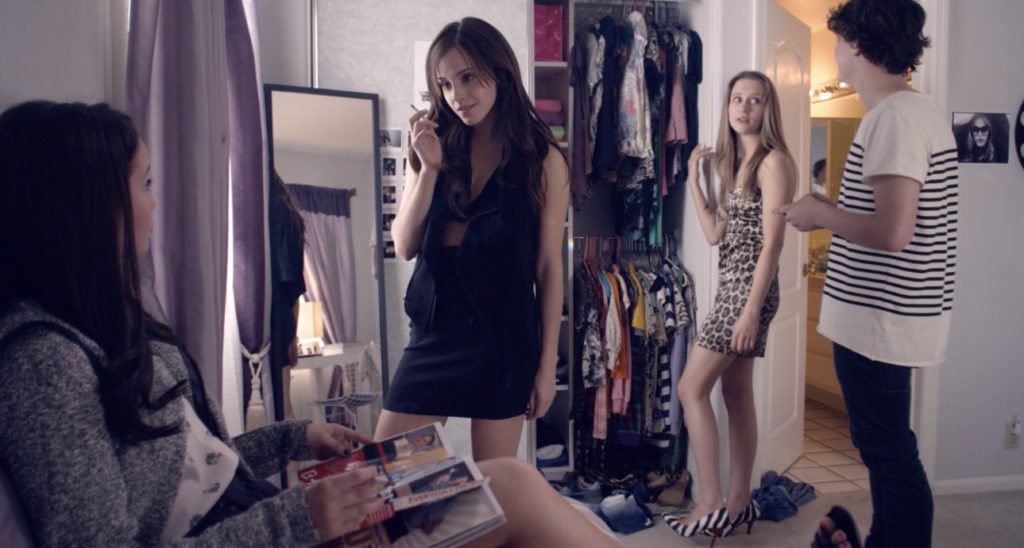 The Theft of the Mona Lisa (1931) is based on the real-life 1911 robbery of the Da Vinci masterpiece by a worker at the Louvre museum who wanted to impress a girl he thought looked like the Mona Lisa.
Kelly's Heroes (1970) involves a ragtag group of American GI's during World War II who discover a treasure trove of Nazi gold.
Jackie Brown (1997) is Quentin Tarantino's adaptation of Elmore Leonard's novel Rum Punch. It stars Pam Grier as a middle-aged woman who steals $500,000 from a man's retirement fund.
Out of Sight (1998) has an all-star cast led by George Clooney as a bank robber who goes after a cache of diamonds he learned about before breaking out of prison.
Lock, Stock and Two Smoking Barrels (1998) is a caper comedy by Guy Ritchie involving rival gangs of bumbling London crooks who clash with one another over an attempted heist to help pay off a gambling debt.
Snatch (2000) is another Guy Ritchie heist caper, this time revolving around fixed boxing matches and stolen diamonds. Brad Pitt stars as an Irish Gypsy boxer.
The Italian Job (2003) stars Mark Wahlberg as an accomplished thief who seeks revenge after one of his cohorts cheats him out of the spoils of a gold heist. Edward Norton and Charlize Theron costar.
The Bank Job (2008) is based on a true story from the early 1970s about a bank hit on London's Baker Street.
The Art of the Steal (2013) is cleverly titled movie about an art thief.
The Bling Ring (2013) was loosely based on real events, and tells the story of Hollywood teenagers stalking and robbing the homes of celebrities.
American Heist (2014) Two brothers (Adrien Brody and Hayden Christensen) plot one last heist in an attempt to save themselves from poverty. The film was based on 1959's The Great St. Louis Bank Robbery.
Focus (2015) Will Smith stars as a big money con man mentoring Margot Robbie, who plays a small-time femme fatale.
Intruders (2015) An agoraphobic woman, Anna, is left alone after the brother she cared for finally succumbs to pancreatic cancer. Knowing there is a large sum of cash in the home, three men break in during her brother's funeral, not knowing Anna cannot attend the funeral because of her agoraphobia. A game of cat and mouse ensues as Anna cannot leave the home that is now unsafe. She's also a little less weak than the men give her credit for.
Hell or High Water (2016) stars Chris Pine and Ben Foster as brothers who perform a series of bank robberies to save their family ranch from foreclosure.
Don't Breathe (2016) Three friends break into the home of an elderly blind veteran after hearing a rumor he has $300,000 in cash somewhere in his house. The "disabled vet" turns out to be less helpless (and more sinister) than the friends counted on.
Logan Lucky (2017) stars Channing Tatum and is directed by Steven Soderbergh. The film is similar to Kubrick's The Killing, but instead of the heist being pulled off during a horse race, it's during a NASCAR race in North Carolina.
Molly's Game (2017) A poker movie starring Jessica Chastain with the vibe of a heist movie, maybe because if you look at it from the perspective of the feds, it is a heist movie. Based on the life of Molly Bloom, a former Olympic skiing hopeful who ran a high-stakes poker game out of the infamous Viper Room in Los Angeles.
Evil Genius: The True Story of America's Most Diabolical Bank Heist (2018) A four-part docuseries about a pizza delivery driver named Brian Wells who tried to rob a bank with a bomb around his neck in 2003. It turns out that the heist was part of someone's sick scavenger hunt that Brian was on in order to find the key to the bomb around his neck. It's known as the "Pizza Bomber" case. A fictionalized comedy movie, 30 Minutes or Less (2011) starring Jesse Eisenberg is also based on this case.
Kajillionaire (2020) In this caper comedy by director Miranda July, a girl's life is imperiled by her criminal parents' decision to invite a stranger to participate in their next heist.
I Care A Lot (2020) Rosamund Pike stars as a con woman who uses the court system to gain legal custody of elderly people in order to scam them out of their money.
Don't Tell a Soul (2020) kids steal money in this short but amusing thriller. A security guard follows after them but falls into a hole; what will happen next?
Violent Night (2022) features John Leguizamo as the leader of a band of mercenaries robbing a family's mansion during Christmas, and David Harbour as Santa Claus who fights and kills to save the family.
Dungeons & Dragons: Honor Among Thieves (2023) is a fantasy movie and a comedy, and a large part of the plot involves a pack of adventurers planning and executing a heist using magic and trickery.