Horror Comic Publisher Eibon Press Joins Cult Film Distributor Vinegar Syndrome!
Vinegar Syndrome Publishing will create original comics as well as comic adaptations and novelizations of classic genre films.
In exciting news for fans of horror movies and comics, Vinegar Syndrome has acquired Eibon Press to form a brand-new publishing company: Vinegar Syndrome Publishing.
Revealed in a statement released on February 1, 2023, Vinegar Syndrome Publishing will focus on producing "original comics as well as comic adaptations and novelizations (both hardback and trade paperback) of some of your favorite films in the VS catalog, along with other genre classics." Items such as art books and other merchandise are also in the works.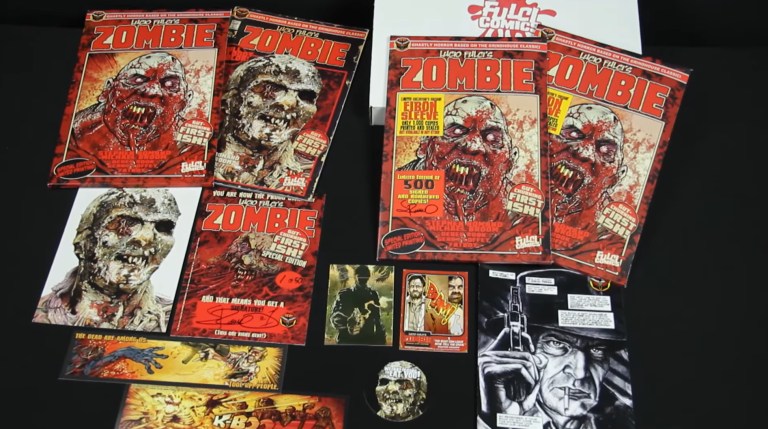 Whether you're a fan of Vinegar Syndrome or Eibon Press (or both), this is amazing news. Both companies are known for quality work in their respective fields, providing fans with immaculate releases.
Eibon Press was founded in 2016 by Stephen Romano and Shawn Lewis. The focus of the company was to produce the very best horror comics that felt like a loving tribute to the gory, wild, and transgressive horror movies of decades past. They absolutely succeeded. With amazing bonuses including everything from posters, to stickers, to CD and vinyl comic-book soundtracks composed by the likes of Fabio Frizzi, Eibon Press regularly sold out of its releases.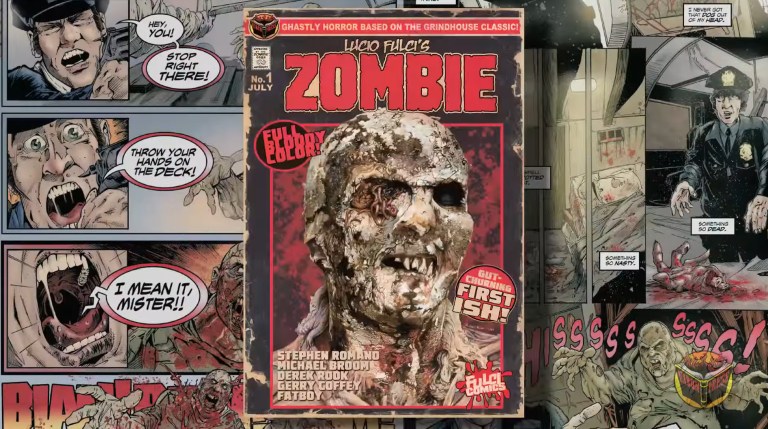 The first comic published by Eibon Press in 2016 was issue #1 of an adaptation of Lucio Fulci's Zombie. The comic sold out in less than 24 hours. Fueled by their success, Eibon Press continued their adaptation of Zombie, adding to the story and continuing it past the movie's finale. Other adaptations included Fulci's Gates of Hell trilogy (called The Saga of the 7 Gates in comic form), Laserblast (1978), New York Ripper (1982), and Maniac (1980). They also published new, original titles Bottomfeeder and Wasteland 1989.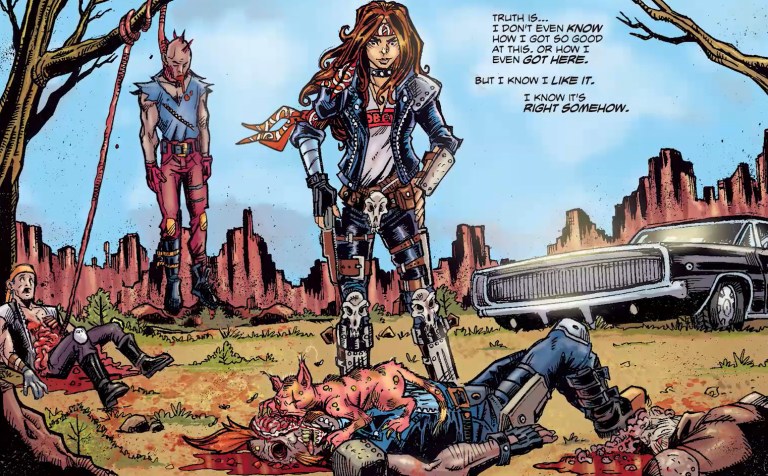 Vinegar Syndrome is movie distributor dedicated to the preservation of genre films. The company was founded in 2012 by Joe Rubin and Ryan Emerson. Over the years they have become one of the top distributors of obscure, bizarre, and hard-to-find classics of what some people would refer to as "trash cinema." Each new release comes packed with bonus features exemplifying the company's love for these types of movies.
Brought together, Vinegar Syndrome Publishing can mean only great things for fans. Eibon press co-founder Stephen Romano is the Creative Director of the division, so you know there will be immense passion behind every upcoming release. No new titles have been announced yet, but a reprint of the sold-out Zombie comic-book adaptation from Eibon Press is coming sometime this spring.