13 Horror Movies Inspired By Serial Killer Ed Gein
With these horror movies inspired by Ed Gein, the filmmakers took some of the spookiest elements of the serial killer's slayings–including his obsession with his mother and his creative use of the skin of his victims.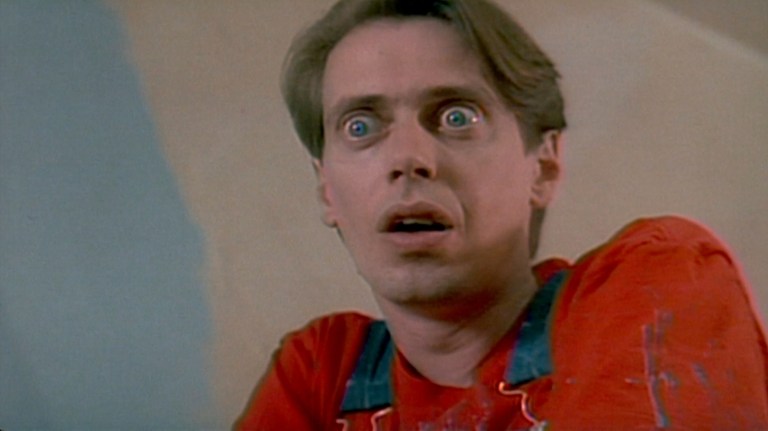 Who was Ed Gein?
On the evening of November, 16, 1957, the Sheriff's Department of Waushara County, Wisconsin entered the Plainfield home of Ed Gein to find an atrocity of horrors. While they'd only suspected they might find the remains of Bernice Worden, the owner of the local hardware store who'd gone missing that morning, they never imagined what else they would discover. What they found inside was so horrific that horror movies were inspired by Ed Gein and what he'd done.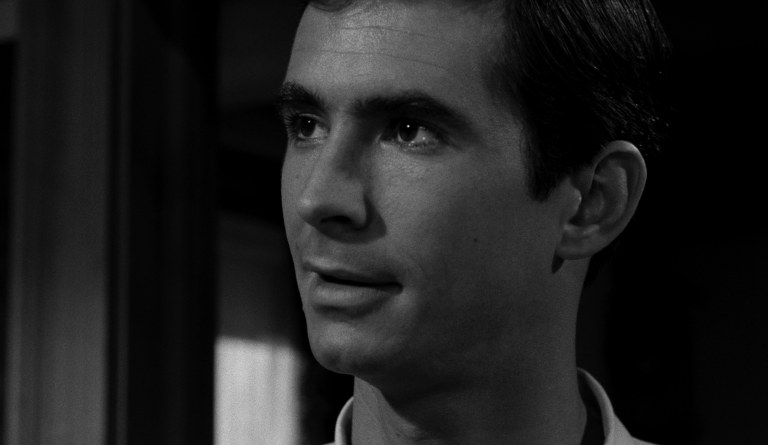 Ed's childhood was cloistered. His overbearing and overprotective religious mother, Augusta Gein, wouldn't let him or his older brother Henry make friends. They were only let off their secluded farm to attend school. While Henry pushed back against the oppressive rules of their mother, Ed was devoted. He listened to her sermon about the dangers of every female (but her) with rapt attention. To her, all women were whores with the sole goal of tempting men to the side of Satan.
While unconfirmed, Henry was likely Ed's first kill. The obstinate older brother was found dead after a brushfire on the property. While he had bruises on his head, the coroner skipped an autopsy and ruled it an accidental death by asphyxiation.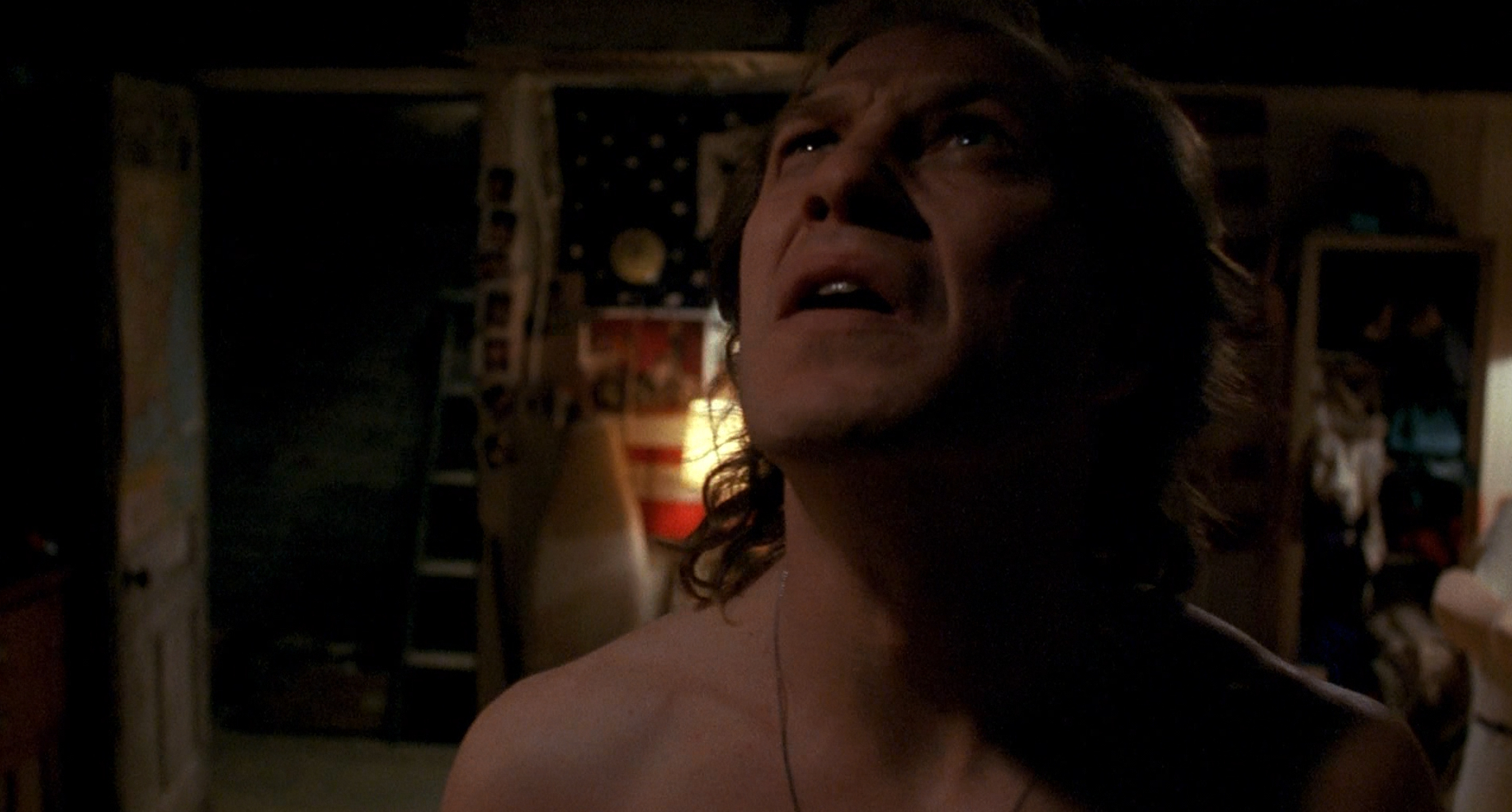 When Augusta Gein died in 1945 after complications from a stroke, Ed was the sole Gein remaining to take care of the farm. He boarded up his mother's rooms to keep them pristine and just the way she left them, while living in the kitchen, bathroom, and remaining adjoining room. He spent the following 12 years working on the farm and doing odd jobs in the community until that fateful day when the hardware store owner went missing and all signs pointed to Gein.
The Waushara County Sherrif's Department would go on to find a host of terrifying decor and accessories made from human skin and bone. Ed Gein had made a belt from women's nipples. He had a shoe box full of vulvas. He made a lampshade from human faces and human skin covered chair seats and wastebaskets. There was a bag of faces. He even used a pair of lips as the pull of a window shade. When they asked him about the corset and leggings made from human skin, he said he was trying to create a suit of women's skin so "he could become his mother—to literally crawl into her skin."
Through Ed's confessions, they learned that most of the skin he used was procured from graverobbing at the nearby Plainfield cemeteries. He'd rob the recently dug graves of middle aged women that resembled his mother. Some of the skin was from his own victims, though. In addition to Bernice Worden, he also admitted to the 1954 kidnapping and murder of tavern owner Mary Hogan. In addition to the two he admitted to, he was suspected of other local murders as well.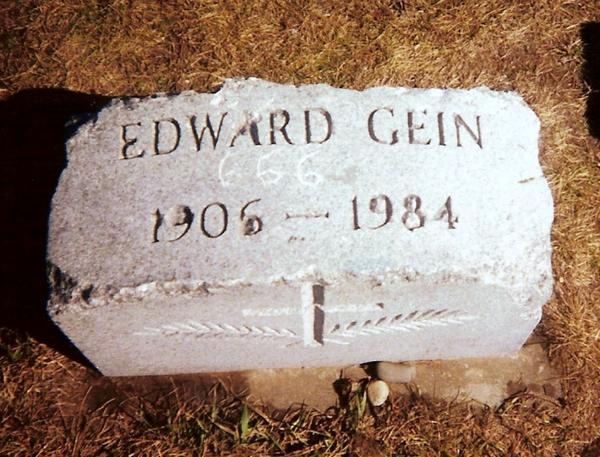 While Ed Gein would go on to be tried and deemed not guilty by reason of insanity, spending the rest of his life in a state hospital until his death in 1984, his legacy will live on forever. Gein, who was often called the Butcher of Plainfield, would be the inspiration for many horror movie murderers, including Norman Bates and Buffalo Bill. His skinning of bodies, his perverse goal of recreating his mother, would all be fodder for horror movie villains that have become a staple of the genre.
The following are horror movies that were inspired by Ed Gein, the Butcher of Plainfield.
Movies Inspired by Ed Gein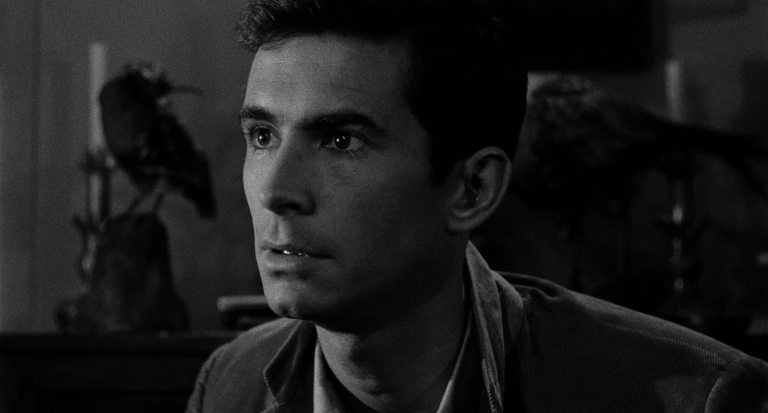 Author Robert Bloch wrote the novel Psycho in the late '50s just a few towns over from Plainville, Wisconsin. While he hadn't originally based his novel on Ed Gein, he did add a few lines that alluded to his case before the book was published. When the movie adaptation by Alfred Hitchcock was released in 1960, it felt even more like a direct allusion to Ed Gein. The killer of Psycho, motel-owner Norman Bates, was so obsessed with his mother he'd dress as her while slashing his patrons to pieces. The fact that he keeps remnants of the dead and dresses up as his mother all brings the Ed Gein-connection into focus. This classic would go on to spawn sequels and a hit show, Bates Motel (2013-2017).
Loosely inspired by Ed Gein, Three on a Meathook sees several women get brutally murdered when they come across a young man living in a secluded home with his deranged father. For a twist on the source material, the son is obedient to his father rather than his mother, and it's the dad who's the real sicko of the movie. Still, it shows that no one is safe when you come across a disturbed man with nothing to lose.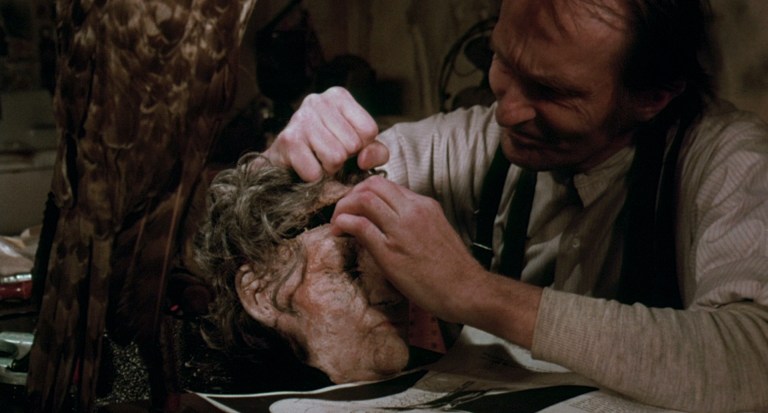 Like Ed Gein, the killer in Deranged, was raised by an overbearing and religious mother who taught him the dangers of other women. Ezra Cobb kills people and robs graves spurred on by the death of his mother just like the inspiration for the film. Deranged is often stylized with the subtitle Confessions of a Necrophile. Since Ed Gein never admitted to necrophilia, that's a potential departure from the source material.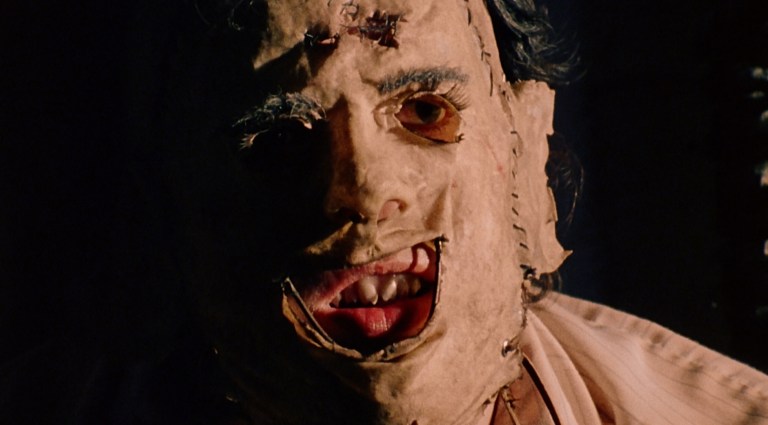 The skinned face-wearing menace of The Texas Chain Saw Massacre, Leatherface, was clearly based off Ed Gein and the bag of faces found in his secluded farmhouse. "I definitely studied Gein," said cowriter Kim Henkel on the inspiration for the film. While Gein would commit his murders and graverobberies alone after his family had died, this movie supposed what it could have been like if the entire Gein family had been in on the scheme. This is one of the most well-known adaptations of Ed Gein's real life serial killer story and went on to spawn eight sequels and reimaginings over the course of the last five decades.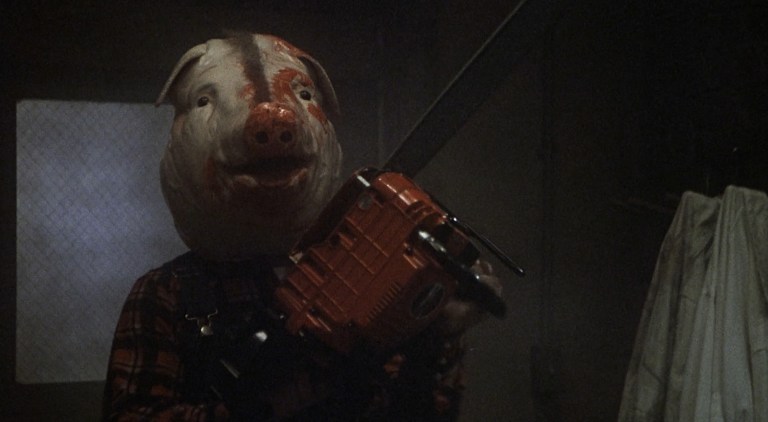 Motel Hell, about a brother sister duo who kills unsuspecting motorists and cooks their meat into their famous sausages, is more inspired by the movies that came before it than Ed Gein himself. Motel Hell's killer motel borrowed heavily from Psycho while its chainsaw-loving killer has its roots in The Texas Chain Saw Massacre. So Motel Hell has the honor of being inspired by movies inspired by Ed Gein, a chain of serial-killing that brought us this fan-favorite.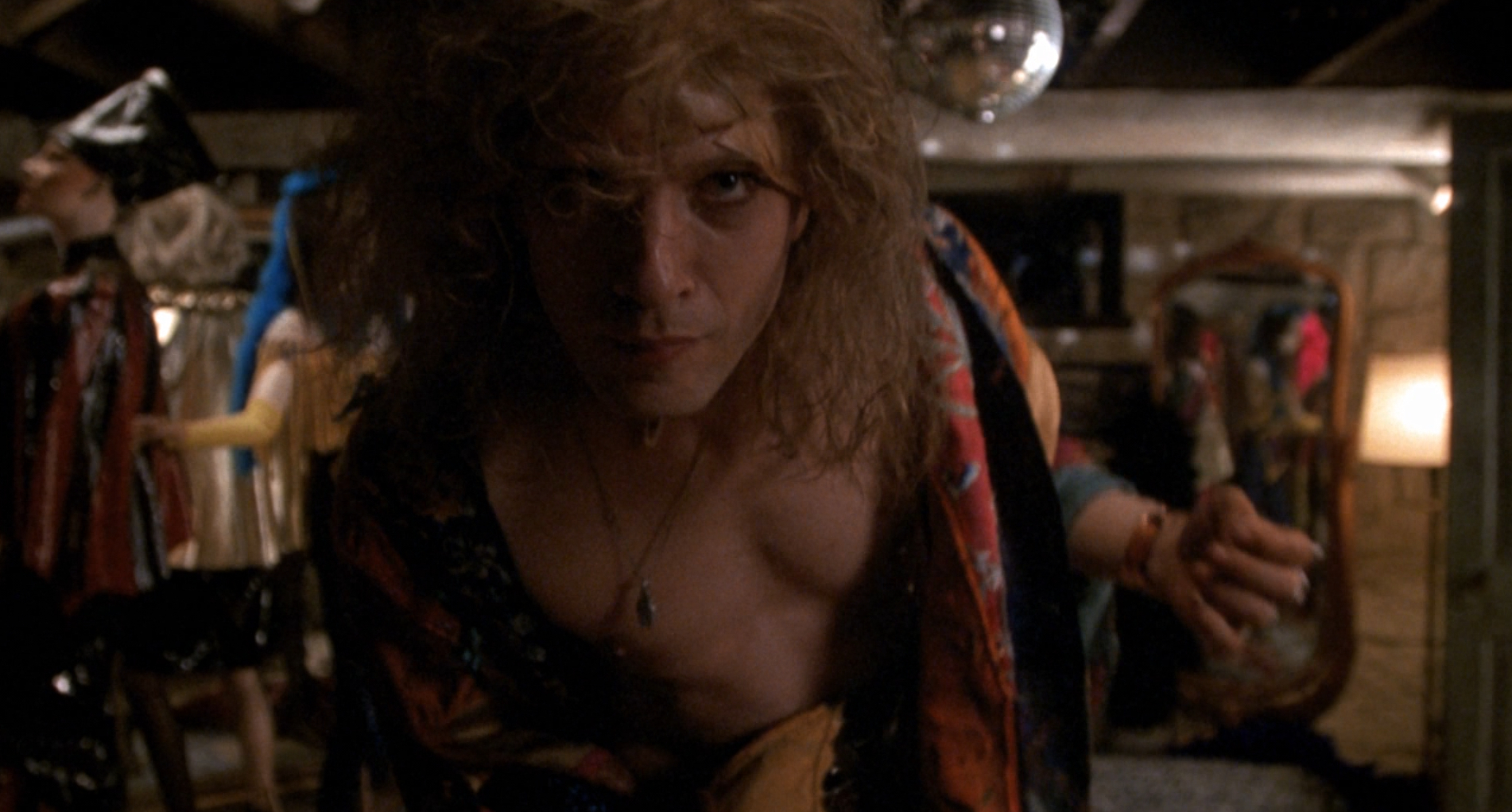 While there are several killers to choose from in The Silence of the Lambs, it's Buffalo Bill that the filmmakers wrote in the likes of Ed Gein. Buffalo Bill abducts women of his preferred size then skins them and wears their skin and hair as clothing. Although Ed Gein was the main inspiration for Buffalo Bill, Hannibal Lecter also pulls a Gein move buying wearing the face of one of his victims in order to escape. The Silence of the Lambs is based off a series of novels by Thomas Harris and went on to inspire sequel films and a the television show Hannibal (2013-2015).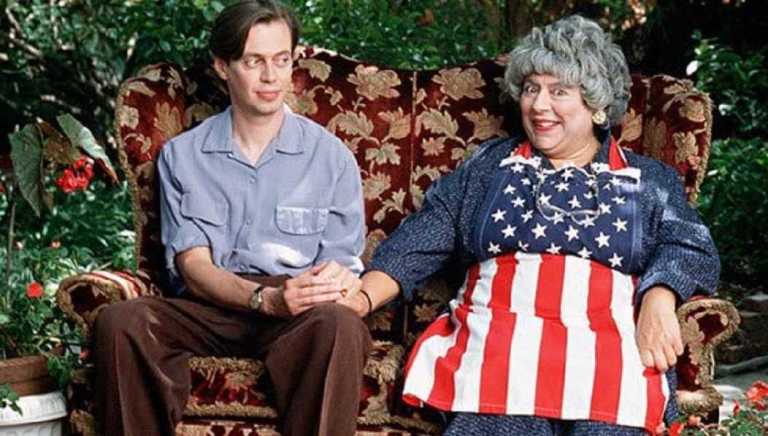 In horror comedy Ed and His Dead Mother, Ed Chilton loves his mother very much. She's the owner of a hardware store (much like the Ed Gein victim that would lead to his arrest), and is overbearing and overprotective. When his mother dies, he sets out to bring her back from the dead, but at a cost. Now she needs to eat human flesh like the recently risen zombie that she is. With the name Ed, the over-obsession with his mother, and the subsequent murders, this one is clearly based on serial killer Ed Gein.
No film is immune to the remake treatment, and Psycho got its remake in 1998. Rather than Anthony Perkins channeling Ed Gein for his role as Norman Bates, Vince Vaughn was now the mother-idolizing and crazed motel owner. Director Gus Van Sant intended 1998's Psycho to be a shot-for-shot remake of the original–something rarely done in the world of remakes–and even included Hitchcock's unintended gaffes and mistakes.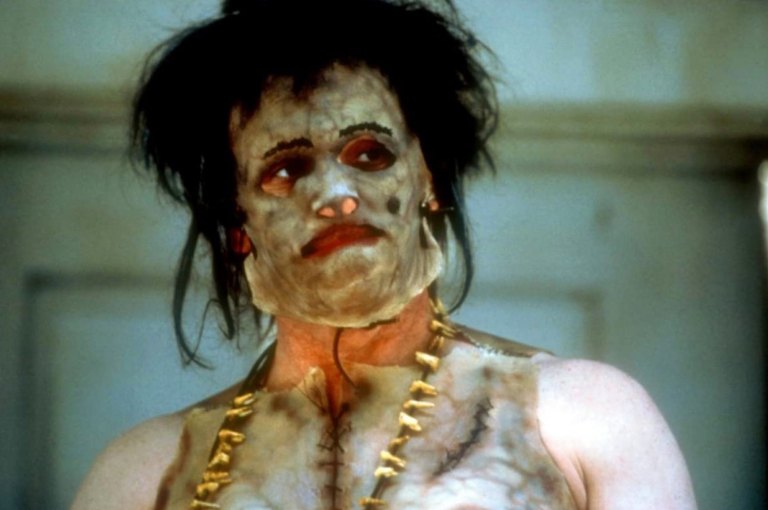 It took decades for filmmakers to finally release a film written specifically about Ed Gein, and that's what we got with this 2000 horror movie. The turn of the century brought several movies about real life serial killers like 2002's Dahmer and 2003's Gacy, capitalizing on America's obsessions with its most prolific killers. Much of the movie's story is based in fact, like Ed's graverobbing, murders, and use of victims' skin. The film took creative liberties, too. They show Ed cannibalizing corpses, which the real Ed Gein denied ever doing.
Writer/director Rob Zombie used a lot for his inspiration for House of 1000 Corpses. Horror fans will notice distinct parallels between this film and another from this list: The Texas Chain Saw Massacre. In 1000 Corpses, it's Otis B. Driftwood's skin-wearing psycho that's most closely inspired by Ed Gein. There's even a direct homage to Ed Gein during the Captain Spaulding's Murder Ride scene with the serial killer getting his own exhibit.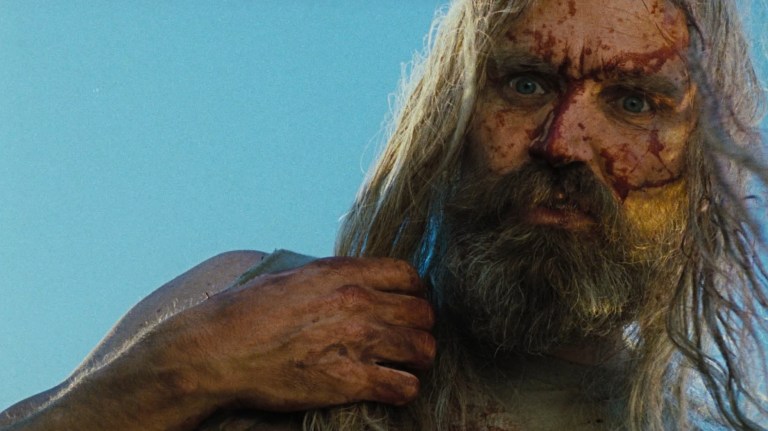 A sequel to the previous Rob Zombie film, The Devil's Rejects sees the continuation of the murderous Firefly family's story. The Fireflies are run out of town by the cops and they go on a rampage of terror. The Ed Gein-inspired character from House of 1000 Corpses, Otis B. Driftwood, returns for more carnage as he and his sister terrorize everyone they come across during a demented road trip.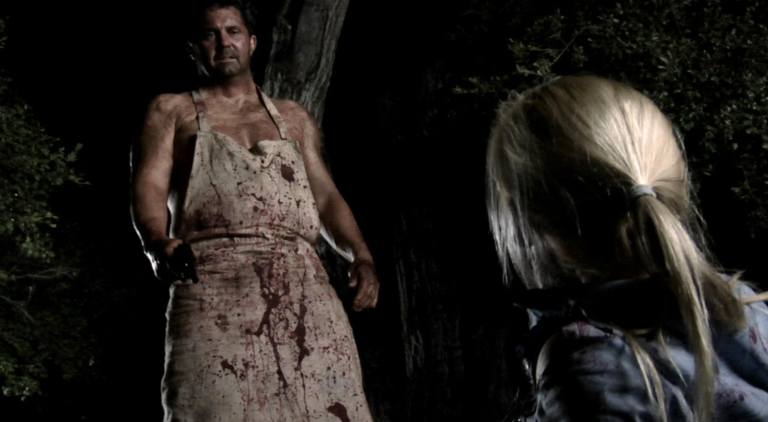 Rather than an accurate retelling of the life and murders of Ed Gein, Ed Gein: The Butcher of Plainfield takes creative liberties with his story. The filmmakers added a fictional kidnapping of Vera Mason and Erica, the girlfriend of a Plainville sheriff's deputy. While these murders and victims are fictitious, they add drama and immediacy to the final capture of the now fictionalized Ed Gein.
Taking place 50 years after the first Texas Chain Saw Massacre, this new sequel shows what happened to Leatherface after getting away with the murders of the past. All that's left now is him and his surrogate mother Virginia, making his love for her even more of a nod to Ed Gein. The rampage that follows Virginia's death is grisly and seemingly endless.