One of Stephen King's Best Miniseries is Now (Finally) Streaming
This Emmy-nominated series was unavailable for years, so whether you want to watch it again or see it for the first time, now is your chance.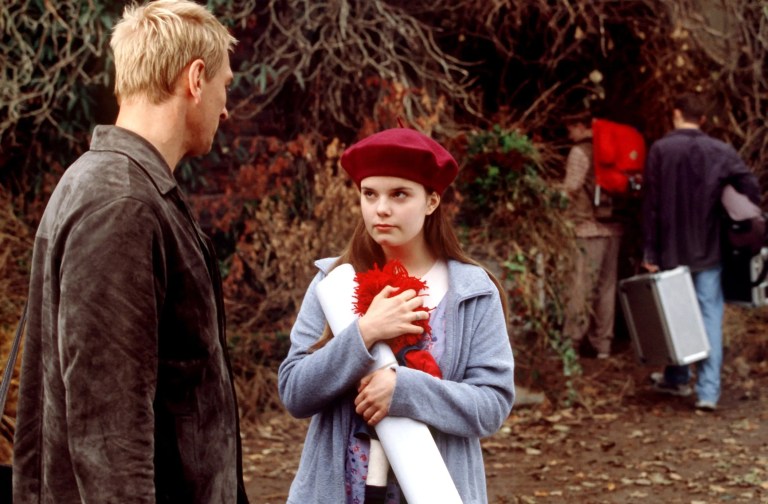 One of Stephen King's best miniseries, Rose Red, is finally here just in time for spooky season. If you're a Stephen King fan, you may have watched this over two decades ago when it was released in 2002 on ABC. Stephen King is famed for his ability to create the most horrifying and psychologically disturbing stories, though most Stephen King movies are adaptations from his best-selling novels. However, Rose Red is based on a true story rather than one of his books. This Emmy-nominated series was unavailable for years, so whether you want to watch it again or see it for the first time, now is your chance.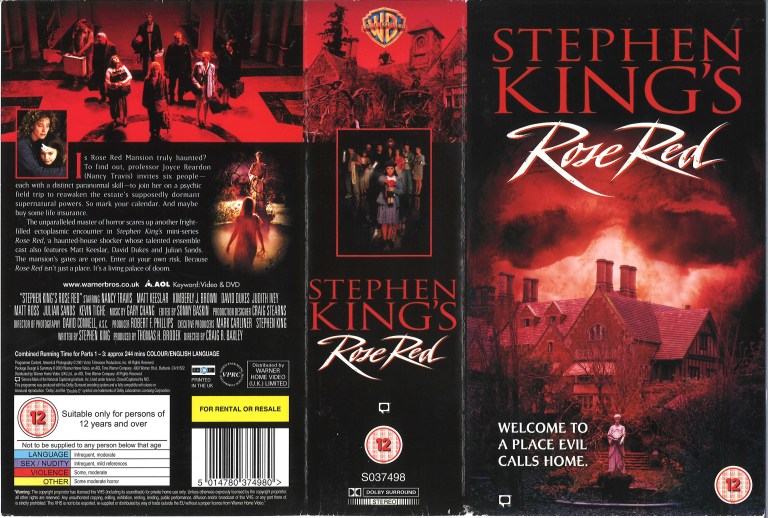 Rose Red is a paranormal horror thriller about a psychology professor, Dr. Joyce Reardon (Nancy Travis), and her boyfriend, Steve Rimbauer (Matt Keeslar), who assembled a team of psychics to investigate the Rose Red mansion. The team comprises some of the most qualified paranormal talents, all with reasons to want to explore the rundown estate. Curiosities plague those who are brave enough to enter. The interior appears to change, and the rooms increase in size, though this is only noticeable inside the mansion. Many of the public believe Rose Red to be haunted, with at least 23 people either having disappeared or died there.
Reardon's team awakens the sinister spirit that possesses the house, leading to even more deaths. However, the mansion's deadly secrets finally come to light the more they investigate.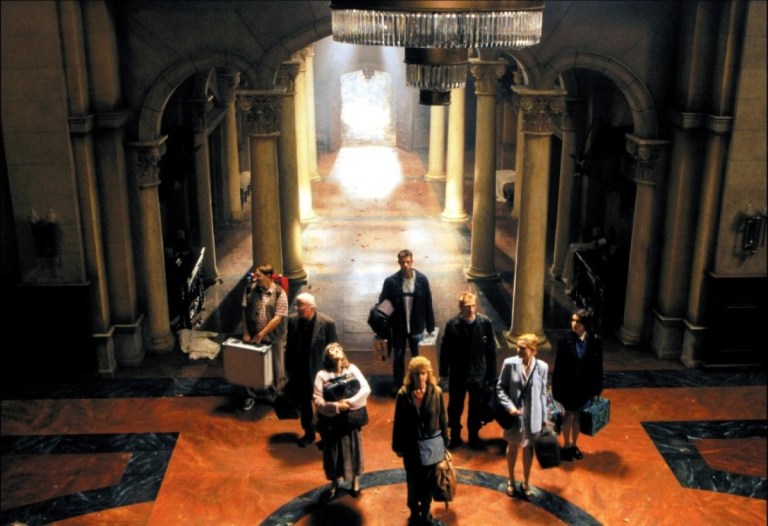 Rose Red had unique advertising outside of TV commercials. They created an elaborate campaign to take the fictional mansion and its history and make it seem real. This included publishing The Diary of Ellen Rimbauer: My Life at Rose Red in 2001, a novel said to be written by the fictional character Ellen Rimbauer. There was also a fake website created for Beaumont University, which was a University in the series.
The Story Behind Rose Red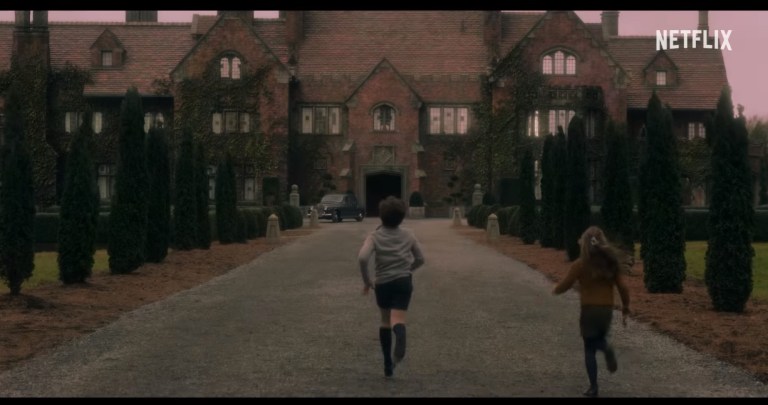 Initially, Stephen King pitched the idea as a feature film to Steven Spielberg in 1996. He intended it to be a remake of Robert Wise's film, The Haunting. After creative differences arose between Spielberg and King, they split, leading King to focus on releasing Rose Red himself. In 1999, Spielberg revised Stephen King's script and released the remake of The Haunting as a miniseries.
The novel that both base their series on comes from Shirley Jackson's 1959 novel The Haunting of Hill House. After reading about a team of psychic researchers who studied a house and came back with scientific findings, Shirley Jackson wanted to write her version of the ghost story. The book follows four main characters who experience paranormal events in the Hill House mansion, one of whom is a paranormal investigator who invites the others to stay in the haunted house. Similarly to Rose Red, he chooses a group with paranormal experiences. All inhabitants experience unexplainable events during their stay, one of which appears to gain a telekinetic ability. They hear eerie noises, see ghosts wandering at night, and watch ominous writings appear on the walls.
King also got inspiration from the mystery behind the Winchester Mystery House, a supposedly haunted landmark in San Jose, California. The house once belonged to Sarah Lockwood Pardee, a widower of William Wirt Winchester. After losing her husband and infant daughter to illness, she packed her bags and moved to Winchester. Once there, she purchased what is now known as the Winchester Mystery House and felt compelled to renovate it until she passed in continually 1922.
What's odd is many of Sarah's renovations were far ahead of her time. There is also reported paranormal activity by those who visit the mysterious mansion. Many speculate what compelled her to do all of this work. Was it the ghosts residing within the walls of the home? What caused this well-known socialite to remove herself from the world she knew to take on this painstaking restoration? In Rose Red, you'll notice several similarities to the Winchester Mystery House and the Rose Red Mansion, like the baffling interior and ghastly residents. The heiress in Rose Red also builds on her house until her death.
King took both stories and turned them into this uniquely terrifying miniseries. King's masterpiece is four-and-a-half-hours long so it's the perfect show to binge to get yourself in the mood for the Halloween season. You can stream Stephen King's Rose Red now on Hulu. 
Further reading: