One of the Best Anthology Horror Series is Back With a New Season (Just in Time For Halloween)
Unlike American Horror Story, American Horror Stories features a new spine-chilling plot for each episode rather than each season.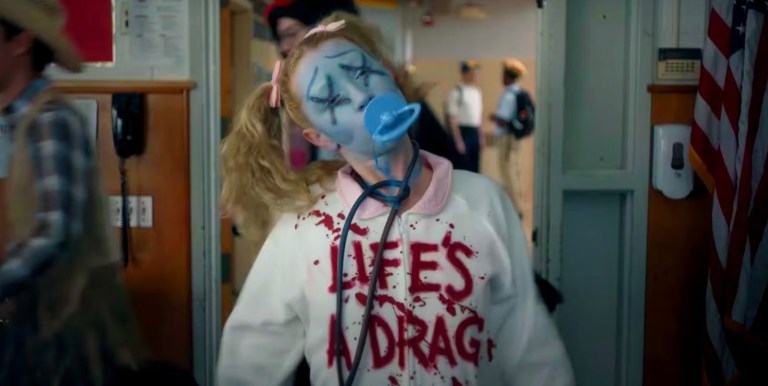 In 2011, the first American Horror Story season, Murder House, debuted and was an instant hit. Even now, the American Story franchise continues to be wildly popular after over a decade, with fans flocking to Hulu or FX on cable to see what new story Ryan Murphy and Brad Falchuk have in store. Due to its massive success, the duo created a spinoff show, American Horror Stories, in 2020.
Unlike American Horror Story, American Horror Stories features a new spine-chilling plot for each episode rather than each season. You will enjoy the eerie spinoff if you love the original AHS. Many of the famed aspects of American Horror Story are present in American Horror Stories, like uniquely creepy tales and using the same cast members in the different episodes. As a bonus, some of the spinoff's episodes connect to American Horror Story seasons and plots. For example, the episodes Rubber(wo)Man Part One, Rubber(wo)Man Part Two, and Game Over have American Horror Story: Murder House connections, and Dollhouse has ties to American Horror Story: Coven.
FX's American Horror Stories is releasing its newest season on Hulu as part of the 2023 Huluween event. There will be four episodes this season, which will all be released on October 26th as part of Huluween. However, we may get a bonus episode at some point as a peak at IMDB shows a fifth episode, Backrooms. There's currently no release date or information about the mysterious fifth episode or if more will follow. The first season had mixed reviews, while audiences gave better reviews for season 2. The premiere episode, Dollhouse, is still their highest-rated episode. As the third season release approaches, it's hard not to anticipate what the unique storylines will include and which characters may return.
So far, we know the names of each episode in season 3 and a little about them, according to IMDB. While we don't have any spoilers yet, don't read this paragraph if you want to be completely surprised while watching. First, we have Bestie, which is about a young woman who loses her mother and finds a new, mysterious online friend. In episode two, Daphne, we get to see what could happen when an AI device gets a little too attached to its new owner. Episode three, Tapeworm, is about a model who uses unconventional methods to lose weight for her career. Lastly, the fourth episode, Organ, explores what happens when blind dating through an app goes awry.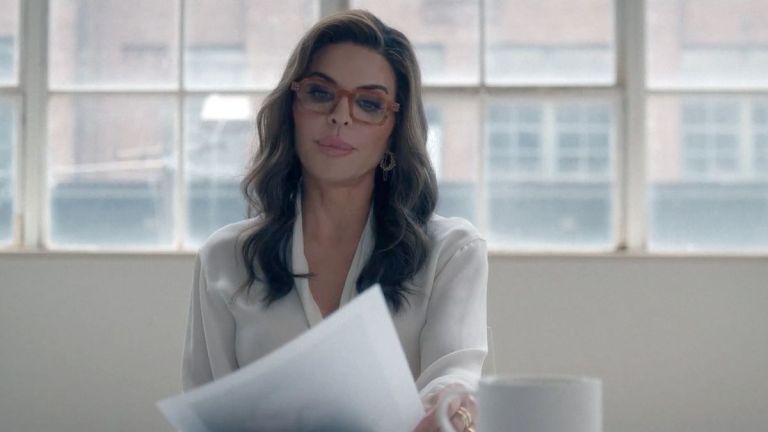 Make sure to head to Hulu on October 26th for the American Horror Stories season three event for Huluween.
American Horror Stories Season One and Two Recap
As you anxiously await for the third season to drop, it's the perfect time to either watch or rewatch the first couple of seasons. Without giving too much away (in case you're new to the spinoff series), we'll review what happened in the first two seasons.
The first season premiered on Jul 15, 2021, with a two-parter titled Ruber(wo)Man. It follows the daughter of two dads who move into a new home with a haunting past, much like American Horror Story: Murder House. As the darkness takes the family over, the daughter must navigate her new twisted relationship while her parents are forced to work through their marital issues. Episode three, Drive In, uncovers the disastrous events that take place after the screening of a forbidden film. In episode four, The Naughty List, a group of YouTubers face deadly consequences after sharing a problematic video. Episode five, Ba'al, touches on IFV treatment and the unconventional method a desperate couple turns to after several failed pregnancies. The sixth episode, Feral, has a somewhat common horror trope about a mysterious being lurking in the woods. Lastly, episode seven, Game Over, follows a couple who stays in one of the most notoriously haunted houses.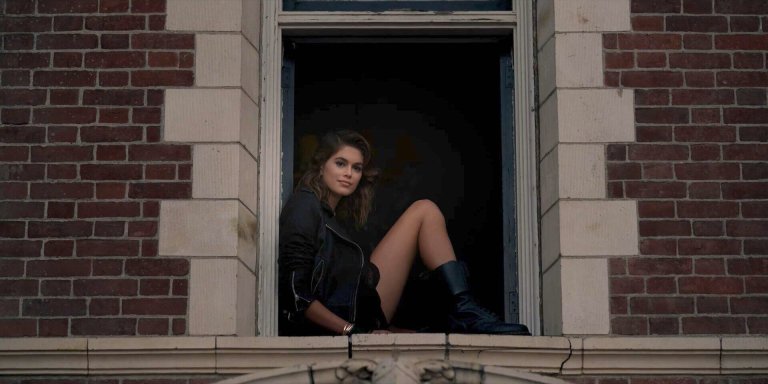 Season two's first two episodes are the highest-rated to date. Episode one, Dollhouse, is about a crazed doll-maker who kidnaps people to bring to his creepy doll collection. In the second episode, a strange man, Aura, shows himself on the couple's Aura, a doorbell camera, and continues terrorizing them. The third episode, Drive, follows Marci, a young woman who enjoys the nightlife scene until her secret lifestyle catches up to her. Episode four, Milkmaids, takes us back to 18th-century England during a smallpox outbreak. The fifth episode, Bloody Mary, dives into the famous legend of Bloody Mary, with two sisters attempting to summon Mary and use her powers for evil. Episode six, Facelift, is about a middle-aged woman who has some demonic side effects after getting an anti-aging procedure. The seventh episode, Necro, follows a mortician who struggles to make friendships after finding her mother murdered when she was a child. The final episode, Lake, uncovers ghastly secrets after diving to the bottom of the lake.
You can go to Hulu to catch up on the first two American Horror Stories seasons before the season three release on October 26th, 2023.