'Yellowjackets' Is as Good as Everyone Says It Is
See it before you're spoiled.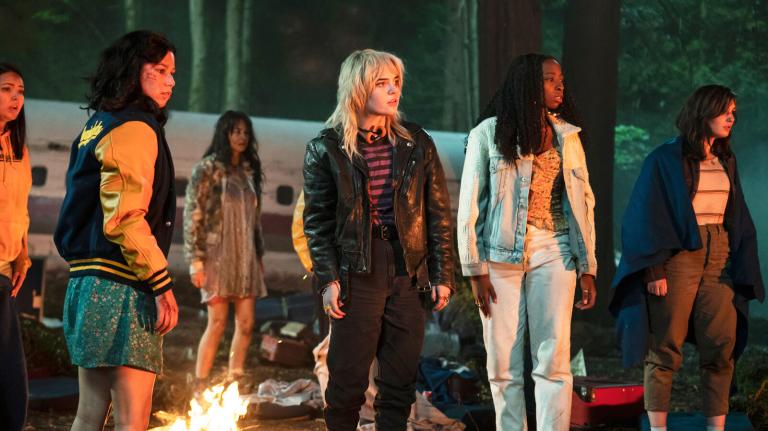 Hey Creepy Catalogers,
This Sunday the phenomenal psychological drama Showtime series Yellowjackets ends its first season. The series is about a group of former high school soccer players who survived a year and a half in the woods 25 years ago. In the present day, the secrets from their past are catching up with them in the form of blackmail and possibly murder! Melanie Lynskey, Tawny Cypress, Juliette Lewis, and Christina Ricci star along with their 1996 counterparts, Sophie Nélisse, Jasmin Savoy Brown, Sophie Thatcher, and Sammi Hanratty. I know a ton of people have been talking about how good this show is and I was happy I waited a bit so I could binge a few episodes at once by the time I started. It's super addicting and every bit as everyone says it is.
A fun fact is that in 1996 when the fictional Yellowjackets were getting stranded in the Canadian wilderness, real life actress Melanie Lynskey was auditioning for the role of Sidney Prescott in Scream! She lost out to Neve Campbell, as we know. This weekend the fifth installment of the beloved Scream franchise hits theaters. I attended a Thursday night screening and no spoilers but go see it! It's really obvious they did this one for horror fans. 🖤 It's only in theaters right now but it will stream on Paramount+ starting February 28, 2022.
New to Netflix this weekend is Interview with the Vampire (1994), the Anne Rice (RIP) adaptation with Tom Cruise and Brad Pitt. An elegant vampire movie that tells the life story of Louis de Pointe du Lac, a vampire who was turned in 1791 in Louisiana, then under Spanish rule. Louis is turned by the vampire Lestat de Lioncourt, who he later learns is cruel and violently misanthropic. While not gory by modern standards, back in 1994 Oprah Winfrey had to leave the premiere after only 10 minutes and considered cancelling an interview with Tom Cruise saying, "I believe there are forces of light and darkness in the world, and I don't want to be a contributor to the force of darkness".
This week in horror:
Creepy reads:
Happy streaming and stay spooky!!