11 Best Black Vampire Movies
Black vampires are not a monolith, so there's something for everyone.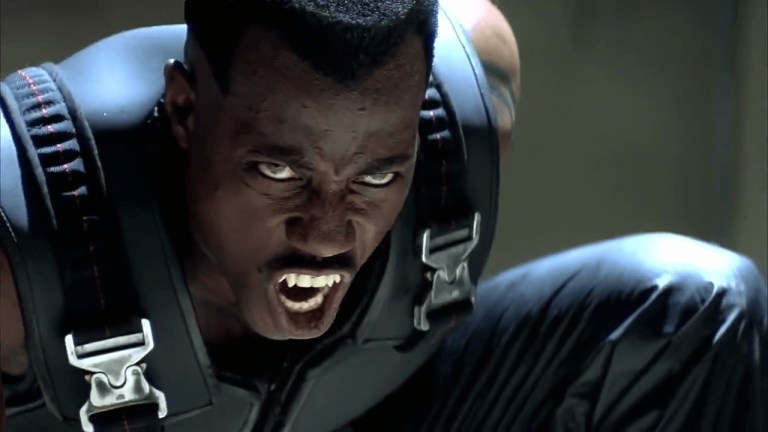 In August of 2023, Blade (1998) turned 25 and and Blacula (1972) turned 51-years-old. Both films introduced generations of Black viewers to vampires who looked like us and did it with style. Here's a list of Black vampire recommendations to celebrate both milestones in horror history:
The name "Blacula" may conjure parodies of a literal Black Dracula in the minds of anyone unfamiliar. Those in the know, however, would likely credit the 1972 Black vampire flick for its substance compared to other blaxploitation films at the time. William Marshall (The Boston Strangler) plays Prince Mamuwalde, an African royal whom Count Dracula takes everything from when he turns him into a vampire. Renamed Blacula, he grapples with losing his humanity, similar to other gothic tales.
Marshall returns as Blacula in the 1973 sequel, where he creates a horde of vampires. Pam Grier (Jackie Brown) plays Lisa Fortier, an inexperienced voodoo practitioner trying to remove Blacula's curse. Scream Blacula Scream was the acting debut of Richard Lawson (Sugar Hill), and it strayed away from the typical portrayals of voodoo as dark magic.
Although the Blacula films aren't without their faults, they've paved the way for a great deal of the representation we've seen come after. Hopefully, we're still on track for the reboot announced by Variety in 2021.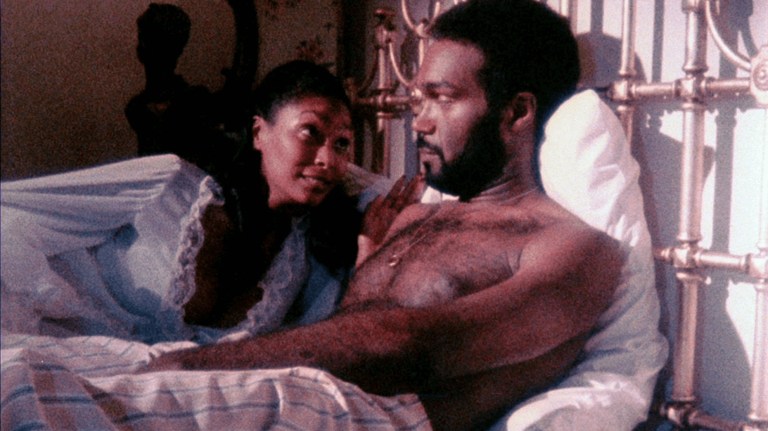 Roughly five years after Duane Jones led the charge against a zombie invasion in George A. Romero's Night of the Living Dead (1968), he starred as Dr. Hess Green. Hess becomes a vampire after his research assistant, George Meda (played by the film's writer and director, Bill Gunn), stabs him. Hess begins a romance with Meda's estranged wife, Ganja, played by Marlena Clark (Black Mamba).
When Ganja & Hess screened at the Cannes Film Festival in 1973, it received a standing ovation and glowing reviews. Meanwhile, it faced bans here in the United States. It was later recut and released as Blood Couple, which is generally considered inferior. Fortunately, the original version is available today. Spike Lee remade Gunn's surreal masterpiece with Da Sweet Blood of Jesus (2014) with slight changes to the storyline.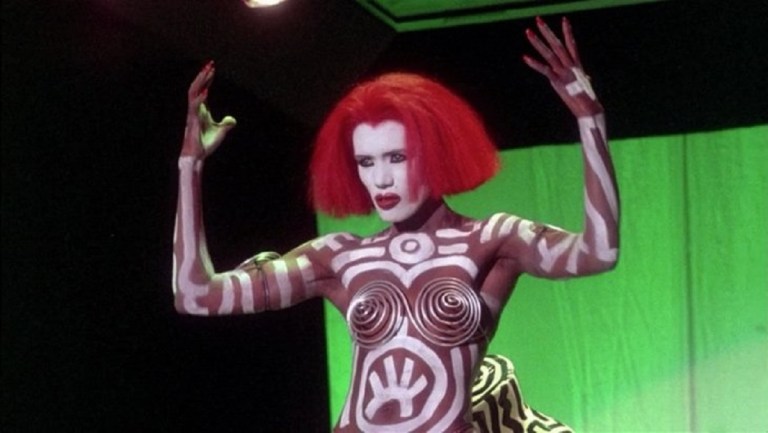 Two college buddies go to a strange city late one night and find themselves in the clutches of evil. When approached for the role of Katrina, a vampire running a night club of the undead, icon Grace Jones (Conan the Destroyer) brought the artistic flair she's worked to become known for. Inspired by Nosferatu, Jones doesn't speak a single word in the role. At one point in the film, she reveals full-body paintings applied by the legendary artist Keith Haring. Today, Vamp has become a beloved campy cult classic.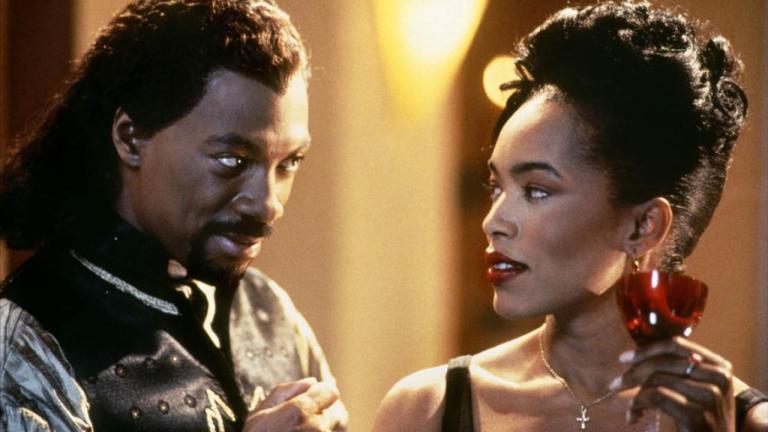 Speaking of cult classics, Wes Craven's Vampire in Brooklyn fits the bill. Eddie Murphy (The Haunted Mansion) plays Maximillian, a Caribbean vampire searching for a Dhampir, a human-vampire hybrid. Vampire in Brooklyn was Murphy's first time playing a villain, and he also has a writing credit on this aggressively 90s dark comedy. Angela Bassett also stars as Rita, an NYPD detective who catches Maximillian's eye.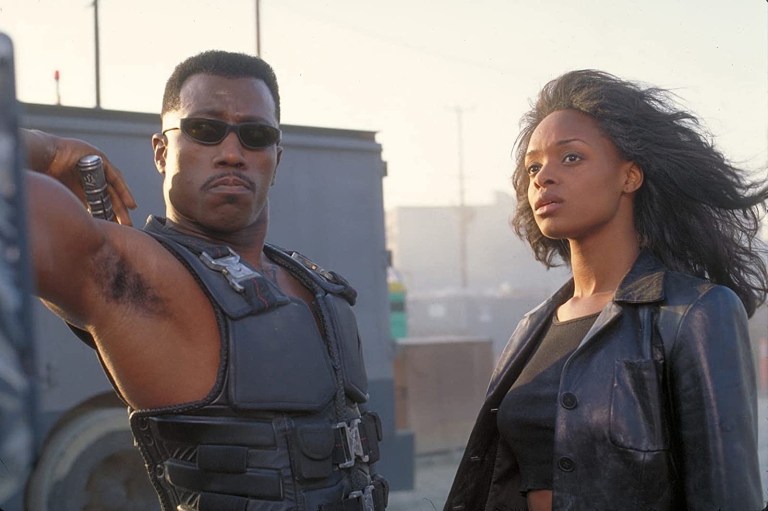 Blade is an adrenaline-packed trilogy about a Dhampir vampire hunter. Wesley Snipes (New Jack City) plays the titular character based on the Marvel character of the same name. Fun fact: Marv Wolfman and artist Gene Colan conceived the original Blade character in 1973, the same year as Ganja & Hess' release.
Blade: The Series premiered in 2006, with Sticky Fingaz taking over the role from Snipes. It ran for 12 episodes and ended after its first season. Mahershala Ali is playing Blade in an upcoming Marvel reboot with a current release date of February 14, 2025. Well, Happy Valentine's Day to us.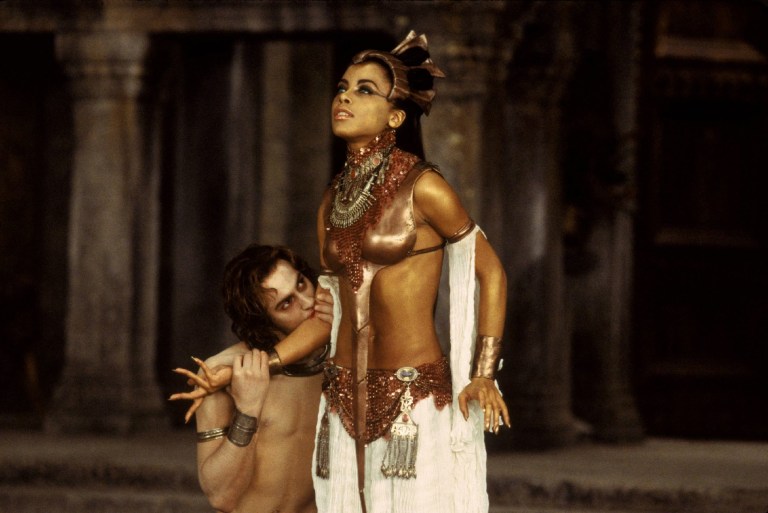 Stuart Townsend (The League of Extraordinary Gentlemen) plays Lestat, a vampire awakened from a decades-long slumber by rock music. Inspired, he leads a band called The Vampire Lestat. Their music eventually awakens Akasha, the Mother of All Vampires, played by R&B superstar Aaliyah.
Queen of the Damned (2002) based its plot on the third novel in Anne Rice's Vampire Chronicles series. Rice and many of her fans were not fans of the film adaptation, partly because of how significantly it changed from the original storyline. However, critics and fans alike applauded Aaliyah's final role. On August 25, 2001, an airplane accident led to her untimely passing. In an interview with ET three months before the incident, Aaliyah said this about playing Akasha:
I had a lot of fun doing [Queen of the Damned]. I was very excited to be part of a vampire film because I've been a lover of vampires since I was very young. And not only was this a vampire film — it was Anne Rice.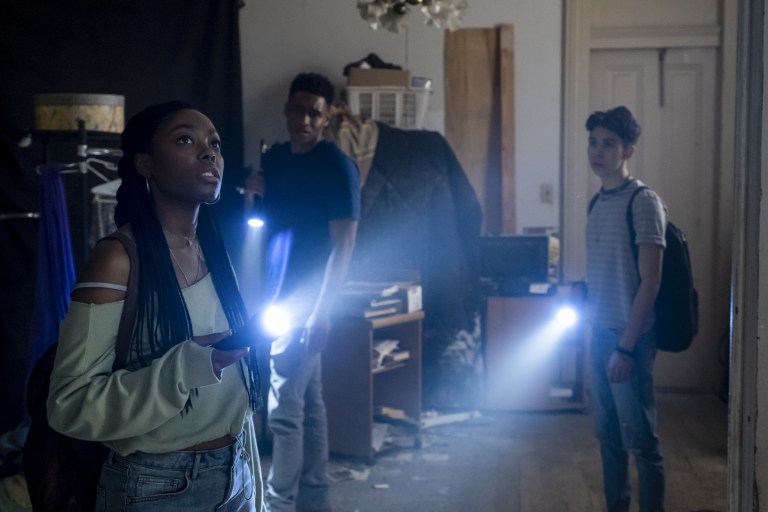 Black As Night is the sixth installment in the Welcome to the Blumhouse series of films. Shawna, played by Asjha Cooper (There's Someone Inside Your House), battles vampires and her insecurities in this supernatural teen drama. The storyline's a little shaky at points, but there are well-performed Black vampires. One of which is Babineaux, who's played by Keith David (The Thing). The role earned him an NAACP Image Award nomination for Outstanding Supporting Actor in a Television Movie.