17+ Best Treasure Hunt Movies
Treasure hunt movies are a popular sub-genre within adventure movies. Here are the best ones.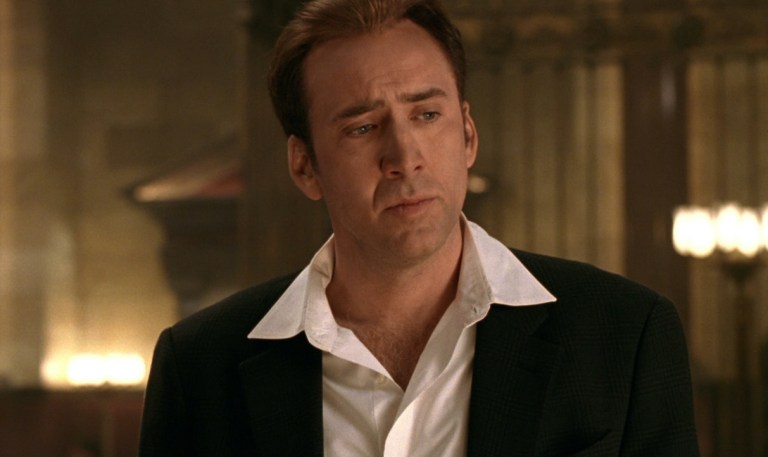 Piles of gold and precious jewels are enough motivation to get anyone out of bed and risk it all in a foreign land. The draw of instant, life-altering wealth is so powerful, it will make a rational person jump headfirst into a quest before they even think about how difficult it is to convert rare, lost assets into spendable cash. But hey, these are things to figure out after you unearth the booty.
The thought of finding riches has led ancient armies into conflict, adventure-seekers into peril, and many armchair scholars into unquenchable, life-consuming obsessions. The best treasure hunt movies classically land somewhere between these tropes or cleverly weave bits of each together.
With hundreds to choose from and dissect, each film on our list has been selected for the uniqueness they bring to the table. Not every lost fortune comes with a map, and not all heroes wear fedoras, although sometimes they must. The 17 films that made the final cut are fresh takes with their own creative treasure-hunting elements. These movies stand above all others while defining their genre and taking us on a grand, unforgettable adventure.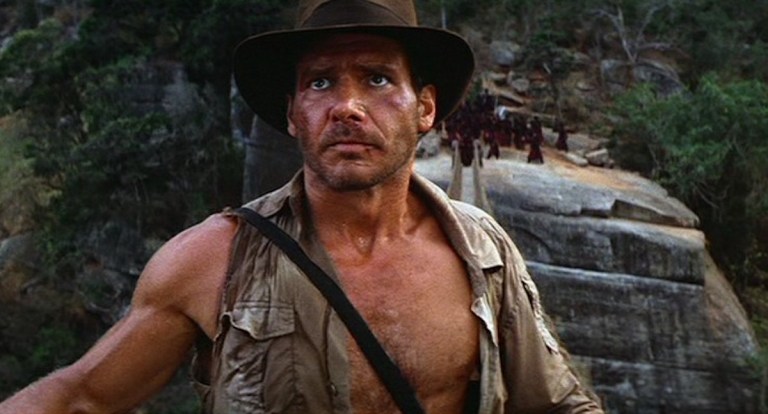 To say that Steven Spielberg flexed in this sequel is an understatement. From the first frame of this film, the audience is unexpectedly treated to a beautiful Busby Berkeley style musical number. The opening act begins with a treasure exchange double-cross, then takes us on a plane crash that still has people thinking a life raft can work as a parachute, and leaves us in an unanticipated Indian landscape that crosses from PG to macabre faster than you can say "chilled monkey brains." Out of all films in the Jones saga, this one stands alone as the template for the pulp adventure story. It's a marvelous blend of supernatural artifact, travel tale, rock-em sock-em action, and campy gore. With easily the most memorable villain of the series and a brilliant climax, this is the only installment where Jones actually has the option to keep a treasure he could pocket and sell without the worry of destroying mankind.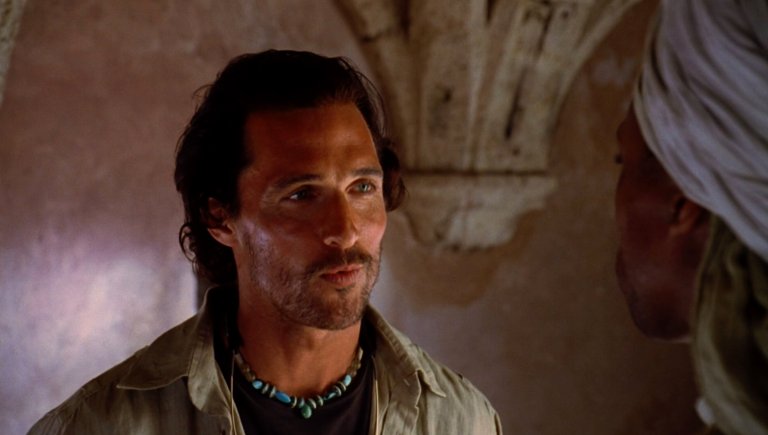 Matthew McConaughey stars as hero and seeker of fortune Dirk Pitt, a character featured in more than 20 novels written by Clive Cussler. In this adventure, Dirk comes across a Confederate gold coin, leading him on a search for a lost Civil War battleship laden with treasure that was stranded in Africa of all places. It's a premise unusual enough to have great sticking power and comes adorned with all the action adventure accoutrements one would want for this story. As a handsome former Navy Seal, this role fits in with McConaughey's previous body of work outside his love of rom-coms. Alongside Dirk is his partner Al, played by the always likable Steve Zahn, who keeps this movie lighthearted at every turn. For good measure, the audience is also treated to a B story line with Dr. Eva Rojas (played by obvious love interest Penelope Cruz), who needs Dirk's help to stop a potential epidemic. Sure, thwarting an arms dealer and local warlord to halt a plague is noble, but lost Civil War gold in West Africa is why this film makes the treasure hunt list.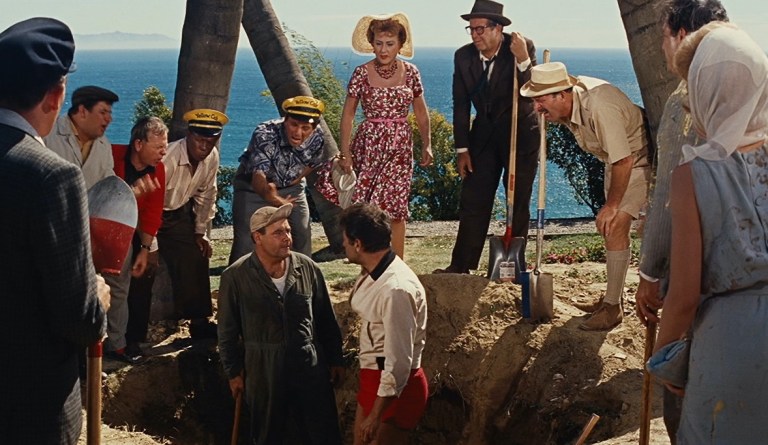 The wackiest entry on the list is a timeless "race to the buried treasure" premise that takes a hard left turn. Onlookers to a fatal car crash are treated to the last words of a convict who buried his huge stash of cash under a "Big W." The first one to get there takes it. And GO! It is simply not possible to cram more comedic talent into one film. To name a few: Spencer Tracy, Ethel Merman, Buddy Hackett, Sid Caesar, Mickey Rooney, Jonathan Winters, Jimmy Durante, Buster Keaton, Don Knotts, The Three Stooges, and that's just scratching the surface of the list. While covering multiple storylines and endless traveling calamities, It's a Mad, Mad, Mad, Mad World never takes itself seriously enough for the audience to become invested in who gets the treasure. That's the simplistic beauty of this comedic classic.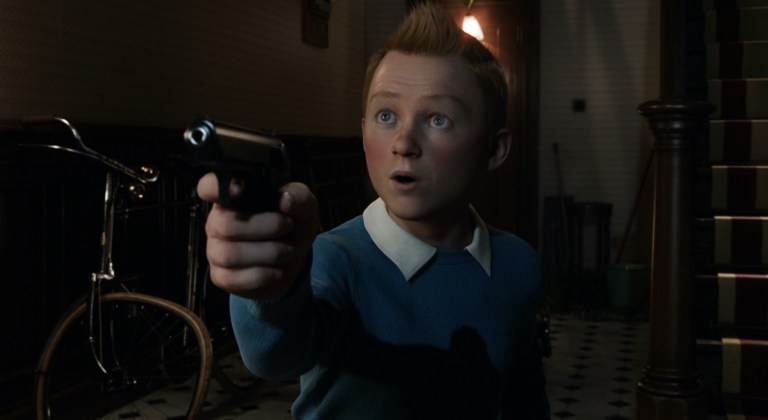 An overwhelming number of films on this list are connected to Steven Spielberg in some way or inspired by him, and for obvious reasons. As a producer or director, the man clearly has a penchant for large-scale adventure. This family-friendly treasure hunt features a boy detective, his dog, a drunken sea captain, and a perfectly voiced cast of 1940's comic characters that all feel at home for Spielberg, who specializes in this era. The Adventures of Tin Tin was a monumental undertaking. The 3D animation used to create this photorealistic cartoon is groundbreaking. Director Spielberg himself described it as "15 percent live action and 85 percent animation." It also required a budget as large as its scope to create, which insures more films of this nature could only come from someone like himself. The result is something beautiful and hyperrealistic that the viewer often forgets is a cartoon. It pays flattering homage to the source material while taking the audience on an around-the-world grand adventure in search of the treasure of the Unicorn.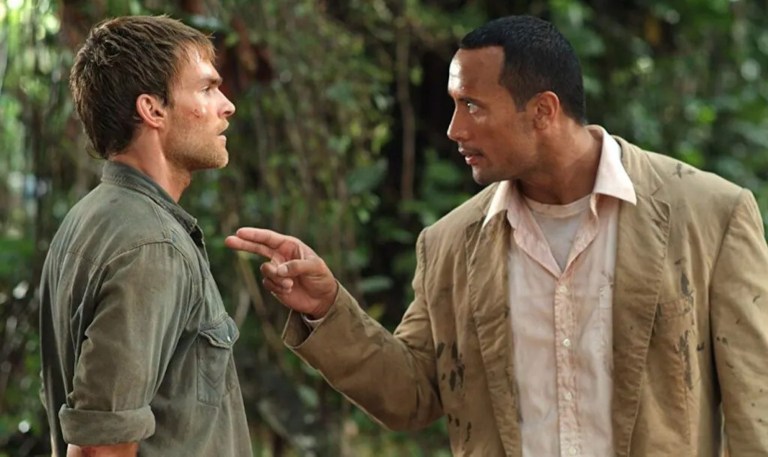 Burgeoning Director Peter Berg made a wise choice in his first undertaking in the world of action films. In this treasure hunt / adventure vehicle, Dwayne "The Rock" Johnson also tackles his first contemporary role as a leading man who finally wears not only a shirt, but a two-piece suit. The result is a surprisingly fun, fish-out-of-water, jungle quest with a heaping serving of shoot-'em-up and Road House. Complimenting our clothed hero, Seann William Scott plays the early 2000s goofball role that he perfected, while Christopher Walken has too much fun as the baddie. This established Dwayne Johnson as a standalone action star capable of carrying his own films while also paving the way for Peter Berg to jump headlong into larger summer action blockbusters.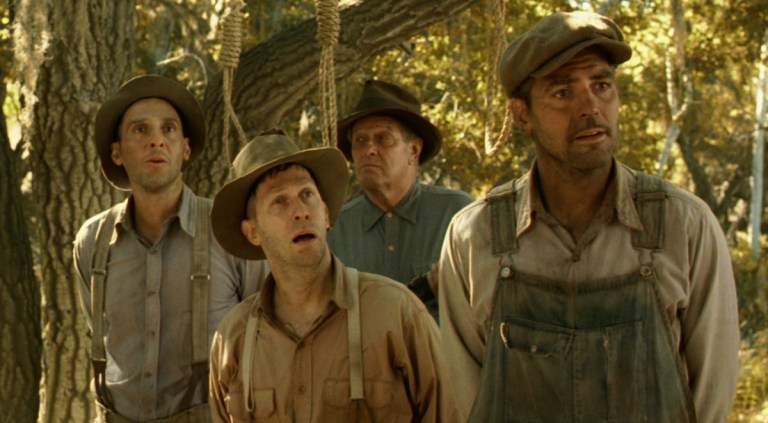 Rarely does a treasure hunt intertwine with a musical; even more rare is the film a 1937 Southern Depression-era comedy, inspired by The Odyssey. The Coen Brothers had grand visions for this film as epic as Homer's poem itself. Visually, the innovative use of color grading gives everything a sense of drought and brownness. The Grammy-winning soundtrack went multiplatinum, and deservedly so. The diverse mix of gospel, country, and folk tells as much story as any dialogue, while transitioning from one chapter to the next. While there is technically a treasure hunt pushing the film's main characters forward, it's often forgotten as each new scene featuring unforgettable characters (John Goodman, Tommy Johnson, Michael Badalucco, Charles Durning) steals the thunder. Rarely does a film make one yearn to visit the Depression-era South, and yet the Coens add a fresh charm and uncanny newness to a story many thought they already knew.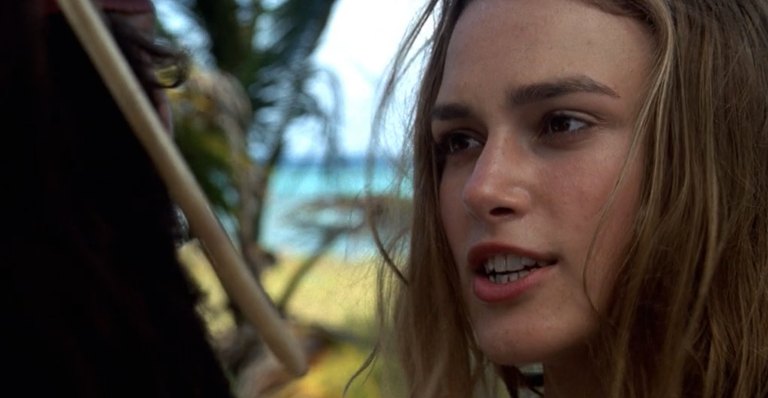 Disney Studios undeniably has a magic about it when creating pirate movies. There was doubt at the time that a theme-park ride could inspire a quality film, but Johnny Depp put that to rest, portraying a character so memorable and unique, it earned him an Oscar nomination and potentially infinite sequels. Director Gore Verbinski was a perfect choice to helm the tale, having big previous hits in horror and action comedy. Pirates of the Caribbean: The Curse of the Black Pearl is to swashbucklers what The Temple of Doom is to archaeologists. It's a sublime blend of 18th century piracy, the supernatural, comedic timing, large-scale fight choreography, exotic locales, and an old-fashioned treasure hunt. This easily stands with critics and fans as the best film of the series and forever replaced the public's outdated pirate dialects with Keith Richards impressions.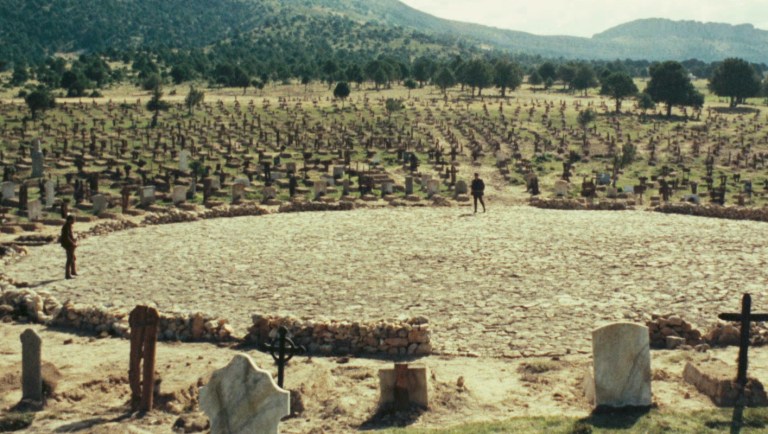 Sergio Leone's iconic Spaghetti Westerns shattered the typical American notions of heroes and villains. The Good, The Bad, and the Ugly sits atop his cadre as the supreme antihero film. Set in the midst of the American Civil War, we as an audience are not forced to make a choice between North and South, but which villain we want to uncover a buried treasure. Angel Eyes, Tuco, and Blondie are three distinctly different gunslingers, who will stop at nothing to unearth $200,000 in hidden gold coins. To beat the others to the gold there can be no morals, no rules, and no scruples. Not only is the title soundtrack likely the most recognizable ever to grace the silver screen, the character portrayals by Clint Eastwood, Eli Wallach, and Lee Van Cleef are perfected in this third installment of the "Man with No Name" trilogy. While prior watching of A Fistful of Dollars and For A Few Dollars More is recommended, it's not necessary to enjoy this Western masterpiece.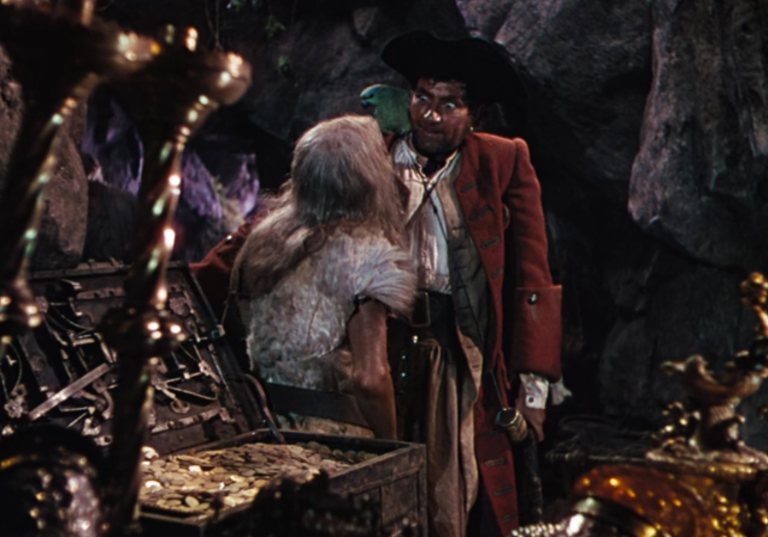 In what is the most underrated film on the list, Treasure Island stands head and shoulders above others as the most influential. Based on the acclaimed novel by Robert Louis Stevenson, Disney's adaptation gave us nearly everything we think of today as a pirate. Not only did Robert Newton's portrayal of Long John Silver inspire the "Pirates of the Caribbean" ride, which itself spawned another film series, but the basis of his manufactured pirate accent did not exist before this film. According to sources including Vintage News, every hard Rrrr and Yarrr delivered by pirate actors since this film are because of Robert Newton's performance. While Newton is an absolute force majeure in this film, there is much more that gives this staying power. Treasure Island delivers perfectly on a young man's call to action, life at sea, constantly shifting political life and death alliances, buried treasure, and an understanding of the pirate's code. With so much original content, it simply had to be imitated by everyone that followed.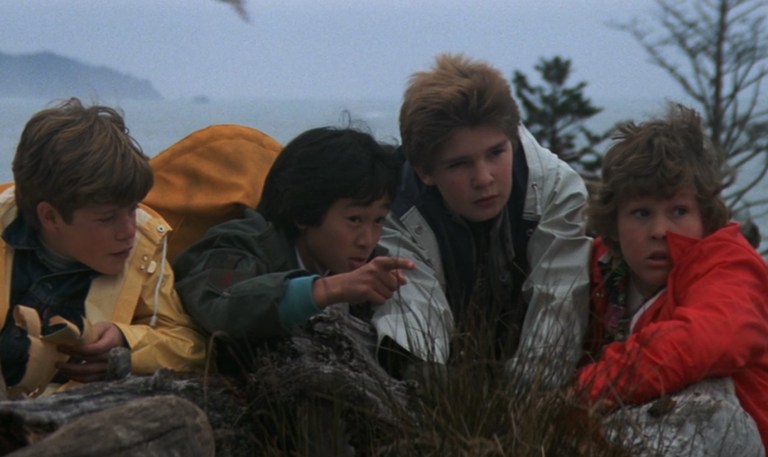 There's no more perfect example of a children's treasure movie than The Goonies. Of all the films listed, this without a doubt has the best base ingredients. Start with a story by Steven Spielberg and Chris Columbus, add director Richard Donner, throw in a pirate map, sprinkle in some amateur detectives, a dash of James Bond invention, Italian gangsters, small-town bureaucracy, school bullies, bake for 114 minutes, and voila—something for everyone. The seemingly random cast of kids hold their own and effortlessly carry this film. They steal and deliver in every scene no matter how grand the set piece. In everything that is and was remembered as the 1980's, this movie works.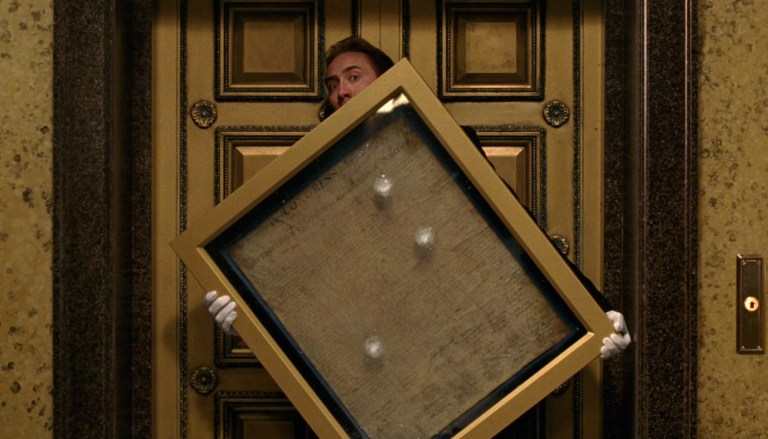 If a paint-by-numbers template existed for treasure hunt movies, it would be National Treasure. It's a patriotic nostalgia film that feels like it was plucked from a 1980's "choose your own adventure novel." With a dynamic score giving it pulsing energy, this film singlehandedly resurrected Nicolas Cage's career and renewed sweeping interest in the landmarks of America's Founding Fathers. There's plenty of action, comedy, and amusing clues to push the movie along, but they are never lasting or consequential enough to add gravitas to the villain, played by the always despised Sean Bean. That's one thing that helps make it a good family film and inspire the next generation of treasure hunters. Even though the premise of stealing the Declaration of Independence is outrageous enough to warrant its own film, it's well enmeshed into one of the many riddles tying the plot together. This film is highly enjoyable with immense rewatch-ability.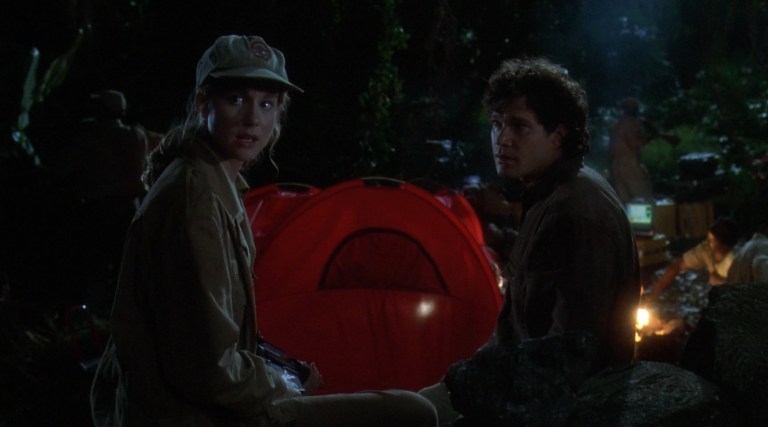 In a world of predicable adventure cinema, few could fathom a quest for legendary King Solomon's African diamond mines, helmed by a domesticated gorilla that speaks ASL and leading heavily armed soldiers into battle against hundreds of bloodthirsty mutant apes. Michael Crichton (the book's author) has a special way of incorporating farfetched ideas into sci-fi adventure that seem quite achievable in today's world. Even though the film clumsily dances from safari to treasure hunt to slasher gore, it's so unusual that it has a distinct staying power. Frank Marshall has produced some of the largest and most profitable titles in history, yet this as one of his few forays into the director's chair falls flat in many places. What continually saves the film is a cast of over-the-top characters (Tim Curry, Delroy Lindo, Ernie Hudson, Laura Linney, Bruce Campbell) and a unique premise that will leave you no choice but to agree that there's nothing quite like it.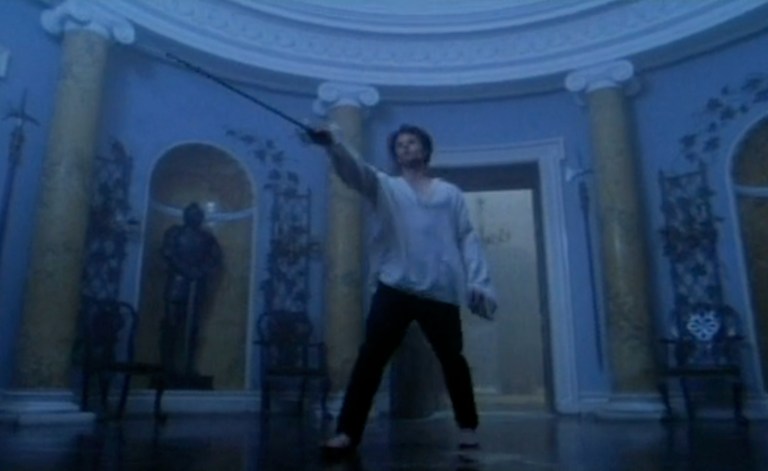 Many overlook this as a treasure hunt movie, because revenge is undeniably the film's crux. Yet there is no Count without a treasure hunt, and there is no final revenge without the temptation of that same treasure. The Count of Monte Cristo encapsulates the definitive adventure film through and through. It is a prison movie, a pirate movie, a heist movie, a love story, and a period piece flaunting French high society with pizzazz while embracing the poor's unquenchable yearning to supplant them. While the plot is somewhat predictable and straightforward, there are more than enough defining moments to keep this movie feeling fresh with each watch.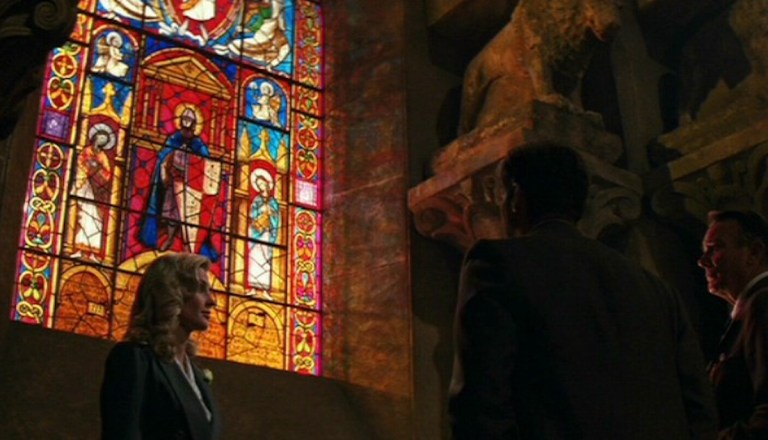 The third installment of the Indiana Jones saga seldom lands higher on a list than the first, but for the purposes of being a treasure film, it stands above the rest. The Last Crusade is a simple and elegant hunt that will please purists. There is a physical map, riddles, deadly booby traps, and a jaw-dropping shrine where the treasure itself is housed. The third act of the Last Crusade sets the bar for all other films in the genre to aspire to. Even beyond the standard Jones fortune-and-glory formula, producer/director Steven Spielberg boldly added multiple older men to the story as main characters to juxtapose the pace of action. It's no secret that the original James Bond (Sean Connery) was the choice for Jones's father, but incorporating him as a near pacifist and scholar plays beautifully. As usual, the result of Spielberg's efforts are an enduring film with a brilliant soundtrack, stunning locales, memorable chase scenes, and (what should have been) fans watching their favorite fictional archeologist ride off into the sunset.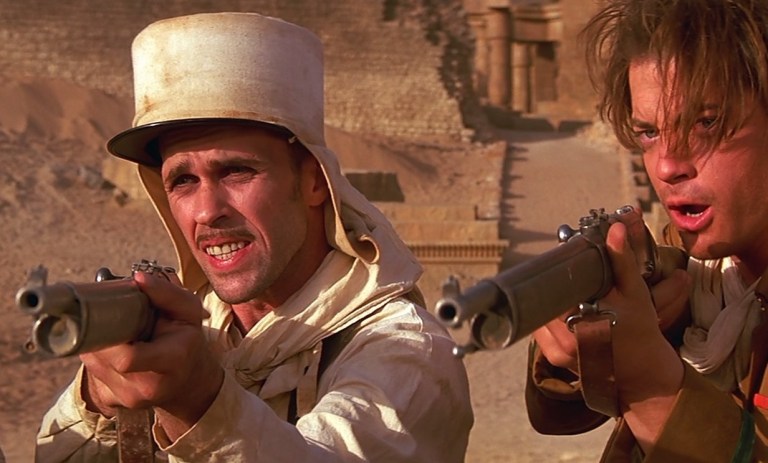 Following in the vein of Indiana Jones while miraculously managing to improve upon an already flawless (and then retired) formula, The Mummy is a perfect summer treasure hunt film. It gives us more backstory into the villain and historical setting than any Jones film while boldly giving away the curse/twist before we meet our main characters. Brendan Fraser embodies the quintessential American hero. He's dashing, brave, can handle any weapon, and knows exactly when to crack a punchline. His irreverence is the ideal balance needed to combat the always serious supernatural title foe. This film differs from many on the list by adding a strong female lead in Evelyn, played by Rachel Weisz. Even in the heavy action sequences, she anchors the story in her clumsy charm and keen intellect. The developing romance of the plot is as much of a driving force as the treasure itself, which may sound cliched but is achieved with ease. It's a perfect pulp period piece, set in Egypt and delivering on the wave of Americans with Egyptian fever, encapsulated by Howard Carter's discovery of King Tutankhamun's tomb in the early 1920s.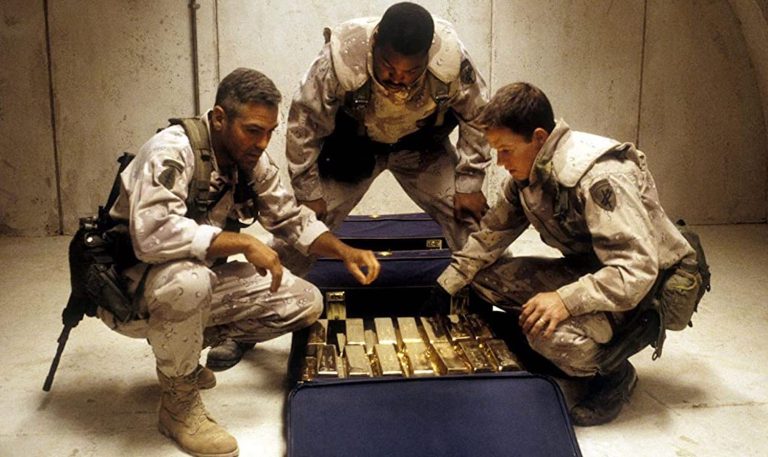 Producer/director David O. Russell seamlessly weaves comedy and adventure into this high-octane quest for 1990's Iraqi war gold. Helmed by a signature George Clooney performance, the all-star cast featuring Mark Walhberg, Ice Cube, and Spike Jones keep the tone continuously light even while dancing around very serious subject matter. In many treasure films it's often the bad guys that have the funding and heavy weaponry, which is why this refreshing take of "good guys" abusing United States Army assets lands high on the list. While being a legitimately fun hunt for treasure and unexpected lesson on the echoes of war, it's more than that. It's also a scathing commentary on the overfunded and under-matched military forces the United States that were unleashed upon the Persian Gulf in the early 1990s.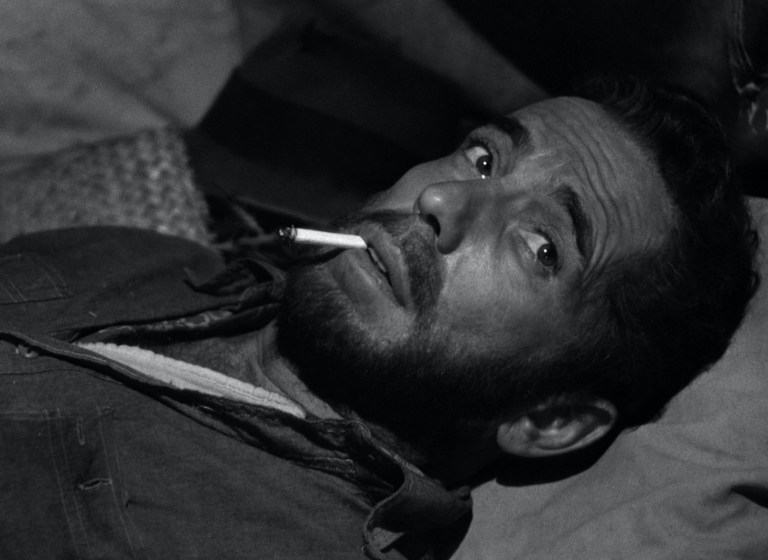 John Huston directing Humphrey Bogart is the lightning in a bottle for which studios clamor. Their undeniable chemistry began with The Maltese Falcon nearly a decade earlier and peaked in what many connoisseurs consider the best treasure hunt film to date. Bogart once again embraces his previous character acting work, teetering with an unsure malevolence as only he can. His unshaven look and fedora are even rumored to be Spielberg's inspiration for Indiana Jones's signature style. From first scene to last, this gritty, persona-driven classic is the ultimate morality tale testing the boundaries of greed, ageism, and sanity while constantly forcing characters to choose sides with each confrontation. As the story progresses, creative lighting choices and extreme closeups accentuate deterioration of the characters' minds and bodies, while somehow pivoting between humor and paranoia. Viewers will come out the other side wanting a pickaxe and a glass of water.
More Treasure Hunt Movies