This True Crime Series Sounds Just Like the 'Orphan' Horror Movies
The family says doctors told them "This person is a sociopath. This person is a con artist. You are all in danger."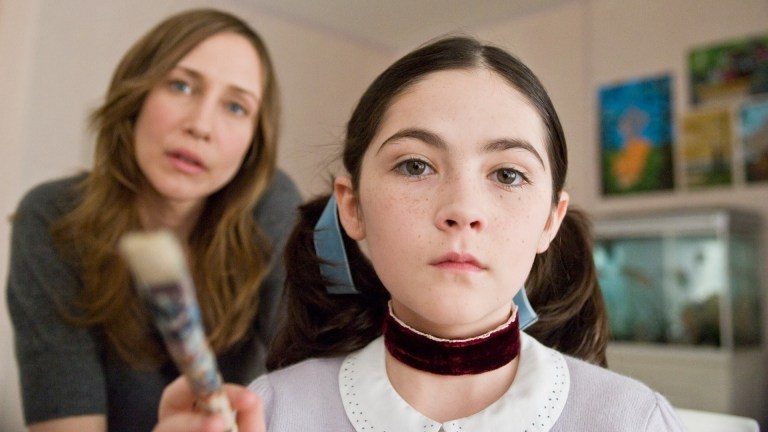 In the psychological horror movie Orphan (2009) a couple struggling to have a third child (Peter Sarsgaard and Vera Farmiga) decide to adopt Esther (Isabelle Fuhrman), a 9-year-old Russian orphan. However, the couple begins to notice that something isn't quite right with their new daughter. The precocious girl acts out violently in front of her new siblings and classmates and pits her adoptive parents against each other. The film's stunning twist reveals that Esther is not a helpless orphan girl at all. She is in reality a 33-year-old woman named Leena Klammer with a hormonal disorder that has stunted her growth. Using her dwarfism in order to appear non-threatening, Leena has murdered at least seven people.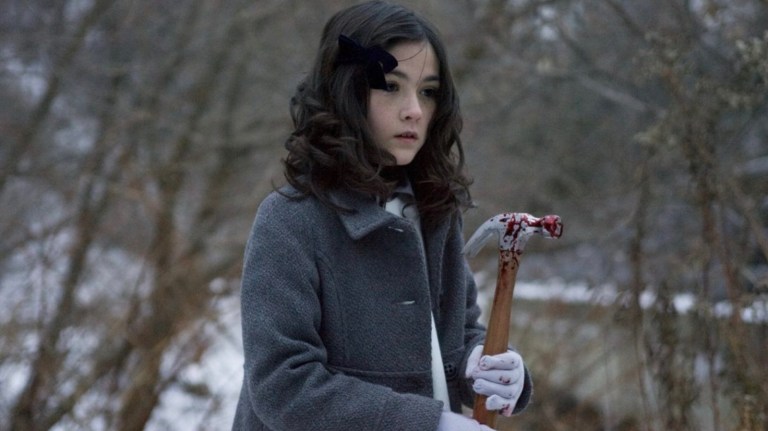 In 2022 a prequel, Orphan: First Kill, followed Leena Klammer two years before the events of Orphan when she was a 31-year-old woman. Leena seduces and kills guard in order to escape from a psychiatric institution. She then researches missing children, poses as Esther and is "reunited" with her wealthy Connecticut family. However, her new mother and brother are suspicious of "Esther" and the ensuing violence explains how she came to be adopted by another family just two years later.
While Orphan was criticized by adoption advocates for portraying an adoptee as a murderous psychopath, it was inspired by a true story. Barbora Skrlová was a 34-year-old woman who duped a Czech family into believing she was a 13-year-old girl. When she was discovered, Skrlová bound her chest and shaved her head in order to pretend to be a missing 13-year-old Czech boy named Adam. She pretended to be Adam for four months before getting caught.
In 2019 another Orphan-like case was discovered in Indiana where Kristine and Michael Barnett thought they adopted a 6-year-old from Ukraine back in 2010. The adoptee, Natalia, was actually a 22-year-old woman with a form of dwarfism. During her time with her adoptive family, Natalia posed as a child and "tried to harm the family".
According to her adoptive mom Kristine, Natalia would "draw pictures saying she wanted to kill family members, roll them up in a blanket and put them in the backyard…She was smearing blood on mirrors. She was doing things you could never imagine a little child doing." Kristine also caught Natalia trying to poison her by putting Windex and bleach in her coffee. Natalia was eventually diagnosed with a "severe psychological illness only diagnosed in adults." The family says doctors told them "This person is a sociopath. This person is a con artist. You are all in danger."
Despite all of this, Natalia's adoptive parents were arrested and charged with neglect for separating themselves from the allegedly 22-year-old in 2013. This wild story will be told in an upcoming true crime series on Investigation Discovery called The Curious Case of Natalia Grace. Here is the show's trailer:
The Curious Case Of Natalia Grace premieres on Monday, May 29th on Investigation Discovery and continues for three consecutive nights at 9-11pm ET/PT.
Further reading: