'Scream 2' Star Laurie Metcalf Returns to Horror and Broadway in 'Grey House'
Laurie Metcalf is debatably one of the Scream franchise's best killers.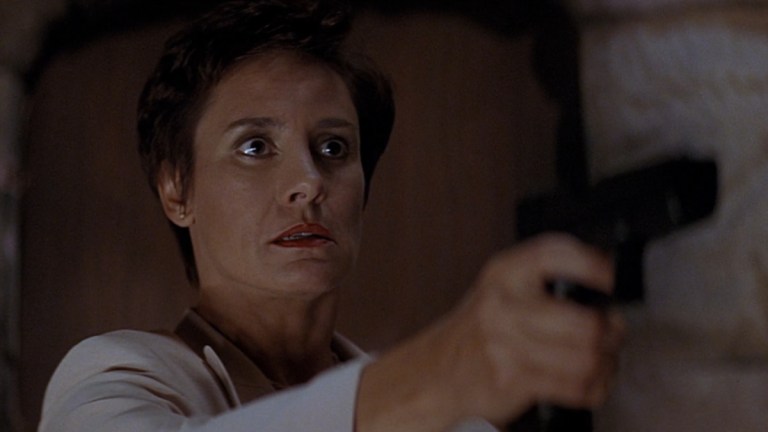 Many of us remember two-time Tony Award-winning Laurie Metcalf from her iconic role as Jacqueline "Jackie" Harris on the American television sitcom series Roseanne, which ran from 1988 to 1997 before being briefly revived in 2018. Most horror fans also remember her as (spoilers for Scream 2) Mrs. Loomis, debatably one of the Scream franchise's best killers. Now, she's returning to horror and Broadway in Levi Holloway's "Grey House," according to the New York Times.
This won't be Metcalf's first time in a horror Broadway play. In 2015, she starred in William Goldman's stage adaptation of Stephen King's Misery as no other than Annie Wilkes. Bruce Willis played Paul Sheldon.
"Grey House" is about a couple who crashes during a blizzard and stays with suspicious strangers (led by Metcalf) in a nearby cabin. Tatiana Maslany (Orphan Black) and Paul Sparks (House of Cards) play the couple. Millicent Simmonds (A Quiet Place Part II) also joins the cast.
Joe Mantello (Wicked) directs. Metcalf and Mantello previously worked together on the 2020 Broadway production of Who's Afraid of Virginia Woolf? with Metcalf starring as Martha and Mantello directing. Similar to Metcalf, Mantello has won two Tony Awards.
Grey House opening is May 30, 2023, at Lyceum Theatre in New York, NY; tickets are now on sale. Check out the trailer below: