'Skill House' — Skewering Influencer Culture with Blood and Guts
Skill House is an upcoming splatter movie that is already promising disturbing levels of gore and a revolution of the horror genre. Will it deliver? Here's everything we know so far.
Effective movie marketing and sensationalism go hand in hand. As horror fans, we've become inured to the proclaims that every new horror film is the "most terrifying" or "most disturbing" experience ever. For that reason, savvy filmmakers will take advantage of real-life incidents for the most authentic-feeling style of marketing. Viewers fainted in theaters while watching Raw (2016), people vomited and passed out while watching The Exorcist (1973), and the list goes on. The latest movie added to that notorious list is the upcoming gory social-media horror film Skill House (2023).
Of course, sensationalism is key, so approaching stories like this with a fair amount of skepticism is fair. Did a camera operator really get sick and pass out because he couldn't handle the gore? Did something else contribute to the incident like tiredness or a pre-existing illness? Maybe, but maybe not. Regardless, what really matters is that Josh Stolberg's tweet was shared across social media and multiple entertainment sites. Lots more eyes are now on his movie, but what is his movie all about? Here's everything we know about Skill House.
What is 'Skill House' About?
Skill House was announced in a press release from Proxima Studios and in an article from Deadline on April 13, 2022. The movie is described as a "hard R" horror film that takes a "gritty approach" in its examination of what it takes to be a successful social media influencer. The movie stars TikTok and YouTube personality Bryce Hall, and though plot details are scarce, it's safe to assume he'll be playing an influencer much like he is in real life.
The movie is set inside the Skill House, a fictional social-media collab house. The Skill House in the movie is likely inspired by the real-life Sway House which was a location in Los Angeles where a group of content creators, the Sway Boys, lived together with the main purpose of creating viral content. Bryce Hall was a member of Sway House, and though the group no longer live together, they still occasionally collaborate as Sway LA. Skill House is being shot primarily inside the original Sway House.
Judging by its inspirations and the descriptions of the tone of the movie, Skill House will likely be a dark satire about a group of influencers living together who risk their lives in an effort to gain clout and internet fame. The movie is described as "Saw-like," so until more plot information is released, that's the best we have to go on. The film is also being built up as having extreme, realistic gore.
Josh Stolberg claims Skill House will "break the boundary between the short-form social media phenomenon and long-form content." He also says he and his team are creating "a new genre of horror." What he means by these statements is unclear, but they definitely make Skill House a movie to keep an eye on.
Cast & Crew
Josh Stolberg – Director & Writer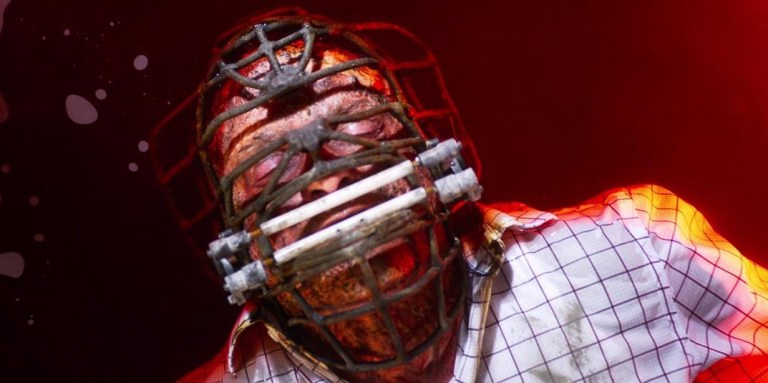 Josh Stolberg's resume as a director is filled with mostly comedies, with his most recognizable directorial effort being the spoof film The Hungover Games (2014). His writing credits are much more geared towards horror, including writing credits on Sorority Row (2009), Piranha 3D (2010), Jigsaw (2017), and Spiral (2021).
Steve Johnson – Practical Special Effects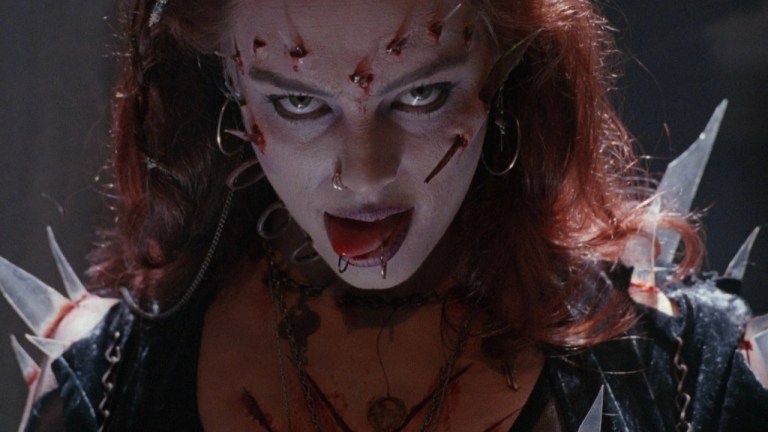 Steve Johnson has a long history of producing fantastic makeup effects. He has previously worked on movies including Species (1995), Men in Black (1997), Return of the Living Dead III (1993), Videodrome (1983), and more.
Curtis Jackson (aka 50 Cent) – Producer, Actor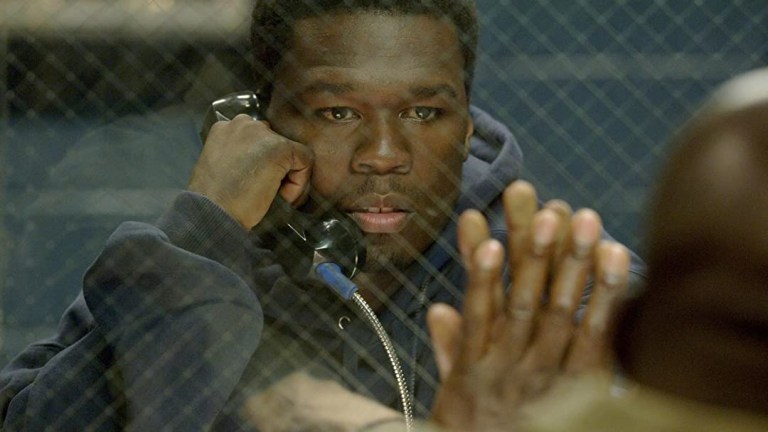 On July 12, 2022, it was announced that Curtis "50 Cent" Jackson joined Skill House in roles both in front of and behind the camera. Jackson formed his G-Unit film production company in 2003 which has produced mostly action and thriller movies including Get Rich or Die Tryin' (2005) and The Frozen Ground (2013). Jackson has also starred in multiple movies.
Announced Main Cast
Bryce Hall as Carter– A social media influencer with millions of followers on his TikTok and YouTube accounts. Skill House is his first starring movie role.
Hannah Stocking – A social media influencer with millions of followers on her TikTok, Instagram, and YouTube accounts. Hannah has appeared in multiple TV and film roles, including the 2019 horror comedy Satanic Panic.
Neal McDonough – A prolific actor whose roles include Dum Dum Dugan in the Marvel Cinematic Universe, Damien Darhk in the CW's DC universe, William Birkin in Resident Evil: Welcome to Raccoon City (2021), and many more.
Paige VanZant – VanZant is a mixed martial artist formerly signed to the UFC. Though still a fighter, she has branched out into other forms of entertainment, including TV appearances and pro-wrestling. Skill House is her first film role.
Other actors announced include Caitlin Carmichael (as Mo), Leah Pipes (as Rumer), John DeLuca, McCarrie McCausland, Dani Oliveros, Emily Mei, Ivan Leung, and Jacob Skidmore.
A Unique Approach to Film Financing
One of the more interesting stories about Skill House, besides the extreme gore, is how the movie is being funded. Well, at least partially funded. At the top of the first press release for Skill House is a note saying that it is the first movie to be listed on the Entertainment Stock Exchange (ESX). ESX appears to be a form of equity crowdfunding modeled on the New York Stock Exchange. On the ESX site, there is a form for people interesting in investing in Skill House.
Exploring new ways to fund, market, and sell lower-budget movies while engaging fans directly isn't new. People have been using crowdfunding platforms like Kickstarter and IndieGogo to allow fans to finance movies for years. Kevin Smith even made a movie, Killroy Was Here (2022), as an NFT-only release with the idea that each NFT holder owns a specific version of the main character which they can do anything they want with.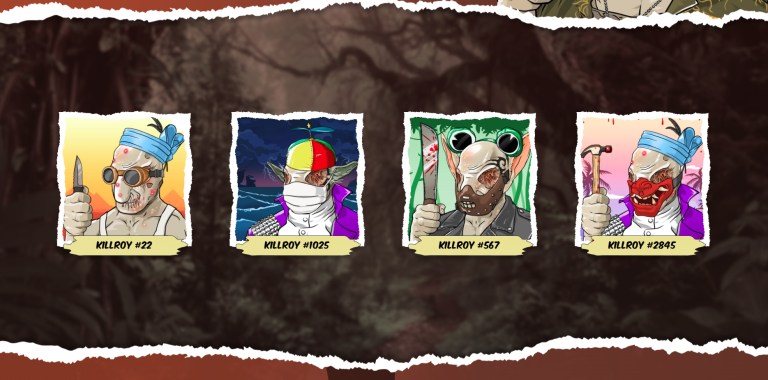 The idea of a stock exchange specifically for movies may not be completely crazy. The Hollywood Stock Exchange (HSX) is an online game that is exactly that, a stock market for movies. HSX uses virtual money, of course, but it has been successful for more than two decades, showing that there is interest in the format. Will people be willing to invest real money in the risky world of entertainment (in which, as the ESX site points out, many movies are "losing bets")? Time will tell.
Release Date
Skill House is currently still in production, and no specific release date has been announced. It will tentatively be released sometime in 2023.