The Scariest Episode(s) of Criminal Minds
Horror fans will want to check out Tim Curry's guest arc as a serial killer known as "The Prince of Darkness".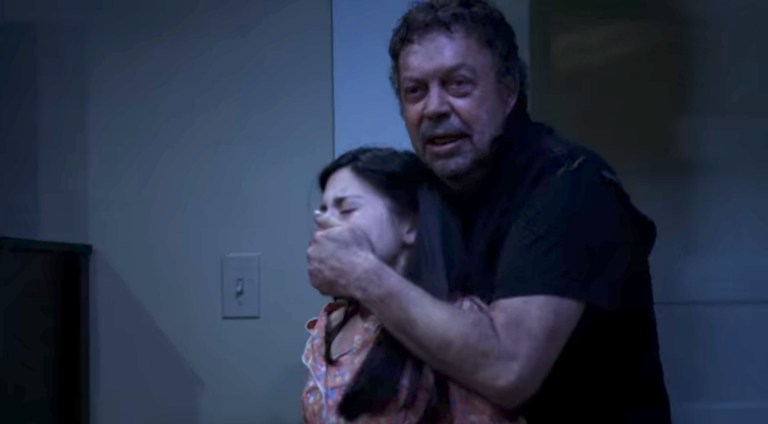 Hey Creepy Catalogers,
Hope you're ready for a long weekend of horror!
Some big news if you're a crime procedural fan, Criminal Minds seasons 1-10 are leaving Netflix next month after being a staple of the streaming service for years. The show is based on the FBI's Behavioral Analysis Unit which consults on cases that could benefit from developing a profile of the unidentified suspect. This is a popular subject for TV and film and has also been the subject of the Academy Award-winning horror movie The Silence of the Lambs (1991) as well as the Netflix series Mindhunter (2017-2020).
If you haven't already, you may not have time to binge the whole series before it leaves on June 29, but horror fans will want to check out Tim Curry's guest arc as a serial killer known as "The Prince of Darkness". Curry has been praised as the creepiest villain of the many serial killers the BAU has investigated. His arc takes place over two episodes: the fifth season finale and the sixth season's opener (episodes 5:23 "Our Darkest Hour" and 6:1 "Longest Night"). The premise of the show is pretty straightforward so you won't miss much if you'd just like to view these two episodes as a standalone Tim Curry movie.
Other horror movies streaming this weekend:
Candyman (2021). Streaming on Prime. Now free for all Prime subscribers, Candyman picks up the story told by the original Candyman in 1992. In present day Chicago the story of Helen Lyle (Virginia Madsen's character in the original) has become part of the urban legend of Candyman. A struggling artist, Anthony McCoy, hears the story and decides to use it as inspiration for an interactive piece of art. Would you stand before the artist's mirror and say "Candyman" five times? A lot of gentrified Chicagoans do in this spiritual sequel!
Shivers (1975). Streaming on Tubi. Written and directed by David Cronenberg, this is a body horror/zombie movie about an outbreak of slug-like parasites in a high-rise luxury apartment building in Montreal. As the inhabitants become infected, they become violent, sex-crazed maniacs. While it is pretty misogynistic, Shivers is an exceptionally aesthetically beautiful horror movie with a few heart-pounding scenes of suspense, including the ending.
Silent Night (2021). Streaming on AMC. This is a good movie to watch with someone if you want something to debate afterwards. Keira Knightley stars in this horror comedy about a family who has an elegant overnight dinner party for their friends on the eve of a mass extinction event. The government has warned that the impending mass deaths will be painful and issued each citizen a painless suicide pill they can take instead.
This week in horror:
Creepy reads:
Happy streaming and stay spooky!!!