5 New Horror Movies Streaming This Weekend (4/28)
This week's horror roundup.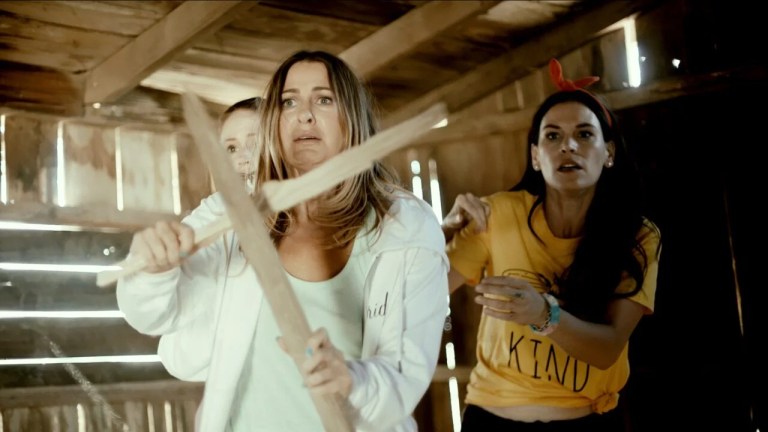 Here's what's streaming this weekend:
Scream VI (2023). Streaming on Paramount+. The sixth installment in the Scream franchise follows the "core four" survivors of last year's Woodsboro massacre who have moved to New York City to start over. A new Ghostface finds them in the city and it's one of the most brutal and bloody Scream movies yet. When you're finished with Scream VI, check this list of other horror movies streaming on Paramount+.
Bury the Bride (2023). Streaming on Tubi. A horror movie about a woman's (Scout Taylor-Compton) bachelorette party, which is interrupted by her blood-thirsty groom-to-be.
Clock (2023). Streaming on Hulu. A horror thriller following a woman desperate to fix her biological clock.
From Black (2023). Streaming on Shudder. Anna Camp stars as a recovering addict desperate for answers regarding her missing son. She is offered a bizarre opportunity to learn the truth — at a steep price.
Carnifex (2022). Streaming on Tubi. A sci-fi horror thriller following a trio in the Australian outback intent on studying animals. The groups discovers a new species that scares the hell out of them (and hopefully, us).
This week in horror:
Happy streaming and stay spooky!!!
Canonical CC Horror Fiction: Elias Witherow