Here's Where You Can Watch Every 'Scream' Movie This Weekend
What's your favorite scary movie?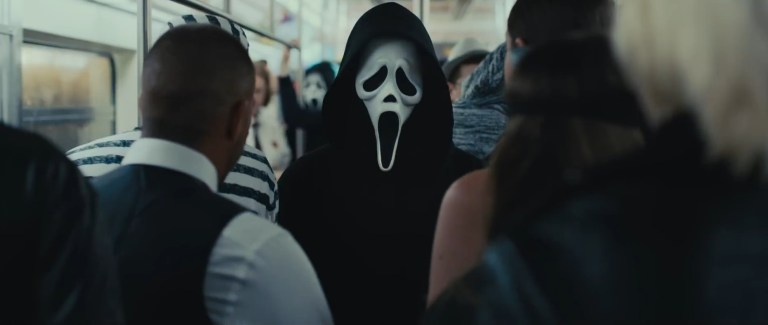 Hey Creepy Catalogers,
Many of us have had March 10 on our calendars for months as we've anticipated the release of Scream VI, the latest chapter in one of horror's most beloved franchises. Here's where you can find all the action this weekend:
Scream VI (2023). Only in theaters. Ghostface follows the survivors of last year's attacks in Woodsboro as they try to start over in New York City. This installment is getting rave reviews, see it before you're spoiled!
Scream (2022). Streaming on Paramount+. This is required viewing before seeing Scream VI. The fifth installment in the Scream franchises introduces the "core four" featured in Scream VI: Tara and Sam Carpenter (Jenna Ortega and Melissa Barrera) and Mindy and Chad Meeks-Martin (Jasmin Savoy Brown and Mason Gooding). Trouble brews in Woodsboro when a new cluster of attacks draw Sidney Prescott back home.
Scream 4 (2011). Streaming on Tubi. The franchise returned to Woodsboro to follow Sidney Prescott (Neve Campbell) on the final leg of her book tour. Ghostface returns to terrorize a new crop of high school kids. Hayden Panettiere is back as Kirby Reed in Scream VI so a Scream 4 rewatch will remind fans of her origin story.
Scream 3 (2000). Streaming on Paramount+. Ghostface infiltrates the set of Stab 3 in Hollywood in this third installment of the original Scream trilogy. Bonus: Don't miss Sidney's meet cute with detective Mark Kincaid (Patrick Dempsey), her future husband.
Scream 2 (1997). Streaming on Paramount+. Ghostface leaves Woodsboro for the first time and follows Sidney and Randy (Jamie Kennedy) to a quiet college campus. This is probably my second favorite opening scene in the franchise, with a particularly chilling performance by Jada Pinkett Smith as "Maureen".
Scream (1996). Streaming on Paramount+. The original Scream is The Blueprint. A high school girl (Neve Campbell) is taunted by a masked killer one year after her mother was murdered in a small California town.
This week in horror:
Happy streaming and stay spooky!!