My Favorite Horror Movie of 2021 Was Added to Prime
You're going to have to watch the ending twice.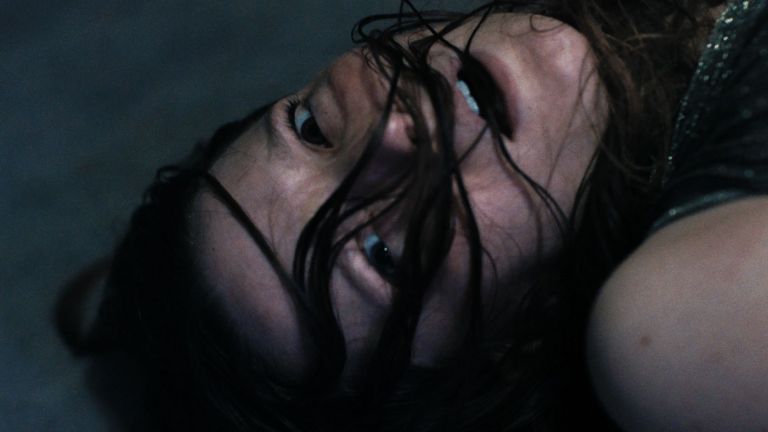 Hey Creepy Catalogers,
It's already a great weekend because the best horror movie I've seen so far in 2021 (Saint Maud, which technically came out in England in 2019 but wasn't widely available in the US until this year) was added to Prime and Hulu. Usually it takes a few years for a movie to be free on Prime after it has a long period of time being available for purchase or rental only. As a horror fan, it just brings me joy thinking about all the new people watching and peeing their pants at the ending of Saint Maud.
I won't share spoilers, but the premise is a hospice worker named Katie changes her name to Maud and becomes a fervent convert to Catholicism after experiencing a traumatic event at work. Her next patient is Amanda, a bohemian dancer dying of cancer who also happens to be an atheist. Maud becomes obsessed with the idea of saving Amanda's soul. This is creepy enough to be a horror movie before anything creepy even happens! If I found out my handyman or someone was obsessing about "saving my soul" I'd call the cops. 🙅‍♀️
Saint Maud is streaming on Prime here.
If you're not into religious horror movies, Netflix already has season two of Who Killed Sara? This is a Mexican thriller series about a man named Álex who suspects someone from the wealthy and powerful Lazcano family killed his sister, Sara, a crime Álex spent 18 years in prison for. It's a juicy drama mixed with a murder mystery and it's the #1 show on Netflix for this weekend so far.
Who Killed Sara? Season 2 is streaming on Netflix here.
Netflix also added The Strange House, a family thriller movie about two brothers who move into a haunted house, as well as a new season of their real ghost stories reenactment show, Haunted.
Link Library
Happy streaming and stay spooky!