The True Story Of The Remorseless Campus Killer Who Inspired 'Scream'
It all started with a $400,000 check for a script Williamson was inspired to write after watching a creepy true crime show.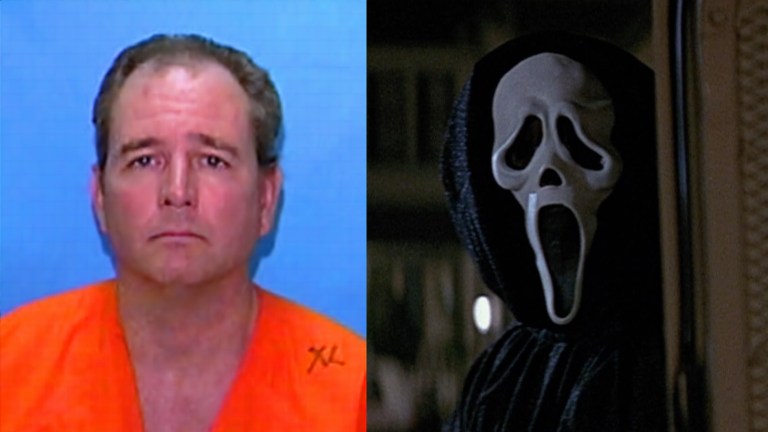 As a writer, I've always been captivated by Scream's (1996) origin story. The film's writer, Kevin Williamson, is the 90s version of Ryan Murphy. Pretty much every great pop-culture moment I remember from that era was scripted by Williamson. He created Dawson's Creek and wrote the script for I Know What You Did Last Summer (1997) as well as one of my favorite 90s horror movies, The Faculty (1998). He went on to create The Vampire Diaries in 2009 and then The Following, Stalker, and Tell Me A Story.
While the first script Williamson ever wrote was Teaching Mrs. Tingle (which eventually was made and came out in 1999), he didn't sell that story until after he wrote and sold Scream in 1995. At first, Williamson actually tried to make it as an actor! He had small parts on In Living Color and Another World. His failure to find more success as an actor turned into his wild success as a gifted screenwriter, and it all started with a $400,000 check for a script Williamson was inspired to write after watching a creepy true-crime show.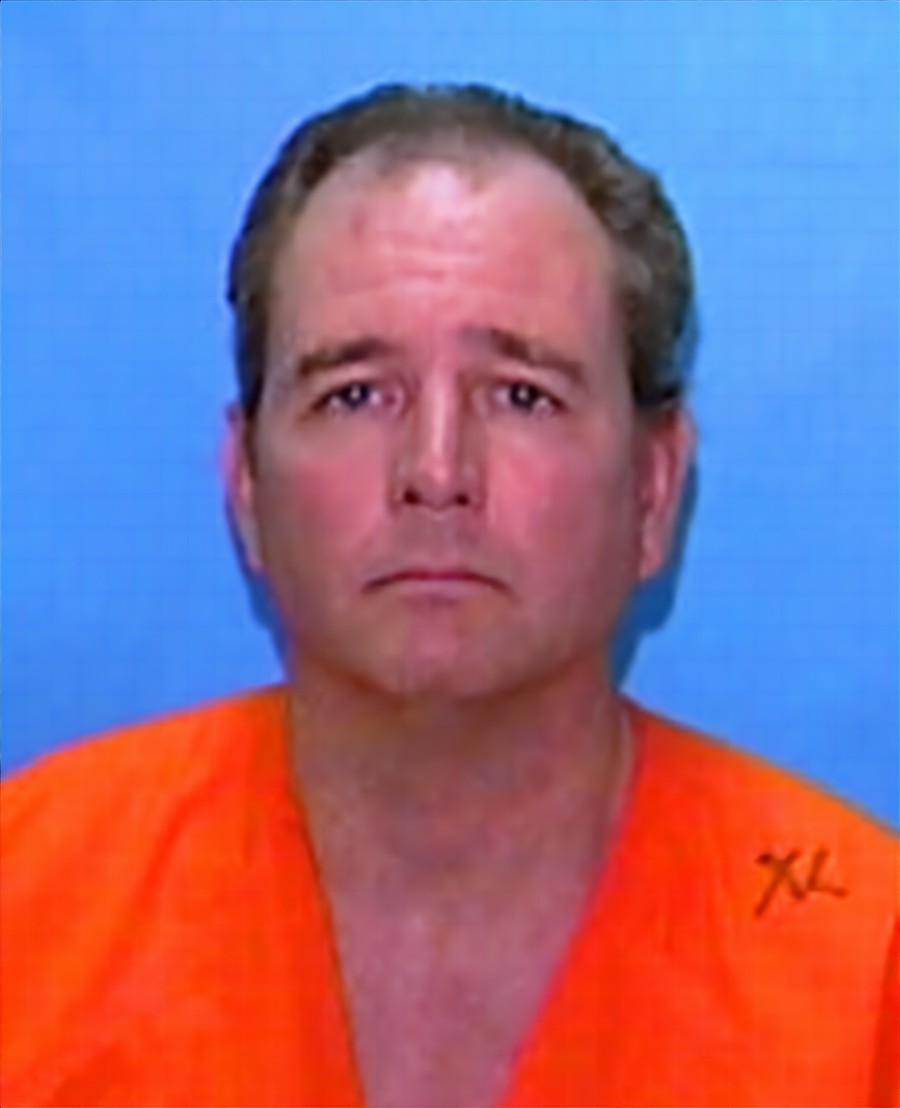 During this time, Williamson was completely broke and living in Los Angeles. He took a job as a house-sitter, and one night in an unfamiliar home he sat down to watch an episode of the tabloid news show Turning Point about the Gainesville Ripper. The Ripper, Danny Rolling, committed a series of especially gruesome and frightening murders near the University of Florida campus over a four-day period in August 1990. Soon after watching the episode, Williamson had an experience where he returned to the home and noticed a window open that he didn't remember opening. The story goes that he called a friend to help him relax and feel safer, but the two got to chatting about how the Gainesville Ripper reminded Williamson of Michael Myers from Halloween and their favorite scary movies. This inspired him to write an 18-page treatment about a young woman home alone playing cat-and-mouse with a killer on the phone.
If you know anything about the Gainesville Ripper, it's easy to understand how this man could make an errant open window terrifying.
The murders started on Friday, August 24 in 1990, when Danny Rolling entered the apartment of 17-year-old Sonja Larson and Christina Powell, who were both freshmen at colleges in the Gainesville area. Rolling left Powell sleeping on a downstairs sofa and went upstairs, where he attacked and murdered Larson. He then returned to Powell and raped her before stabbing her five times in the back. As if this double murder wasn't cruel and shocking enough, Rolling showered at the girls' apartment before leaving and placed their bodies in sexually explicit positions to traumatize whoever discovered the scene.
Even more cruel and shocking is that Rolling didn't lay low after these murders. Most serial killers have weeks, months, or even years cooling off between their murders. Not Rolling. The next day, Saturday, August 25, Rolling murdered again. He pried open the sliding-glass door of 18-year-old student Christa Hoyt's home. Luckily, Christa wasn't home. Unluckily, Rolling was patient. He waited all night for her to return. When she came home at 11 AM, Rolling choked her and put her in restraints. He then raped and murdered her. After leaving Christa's and returning to his creepy campsite in the woods, Rolling realized his wallet was missing and returned to her home. Back at the murder scene, he decapitated Christa's body and placed her head on her bookshelf, facing the rest of her body, again trying to inflict as much hurt as possible on as many people as possible.
These three murders sent the large student population of Gainesville into a full-on hysteria. There was a mass exodus of young people leaving town. Students who stayed slept in groups. On Monday, August 27, Rolling again pried open a sliding-glass door and entered the apartment of 23-year-old students Tracy Paules and Manny Taboada. He killed Manny and when Tracy tried to intervene, he restrained her and then raped and killed her. He also positioned Tracy's body in a sexual way for whoever discovered the crime scene.
The college student murders ended as abruptly as they began, and police had few leads months after the murders stopped. One investigator traveled to Shreveport, LA to talk to local police about three murders that took place in 1989 that shared similarities with the Gainesville Ripper killings. The Shreveport murder victims were a father, 55-year-old William Grissom, his daughter, 24-year-old Julie, and her eight-year-old son Sean. At the crime scene, Julie Grissom's body was posed in a sexually provocative manner.
Then, a Shreveport resident reported that she met a man named Danny Rolling at church who turned out to be a creep. Specifically, the woman said Rolling told the woman's husband that he had "a problem" which was that "he liked to stick knives in people." The woman tipped police off that Rolling seemed dangerous and that he seemed like he might be a good suspect for the Gainesville Ripper and for three murders in Shreveport. The third damning piece of evidence came from Rolling's campsite in the woods. An aspiring musician, Rolling had left a tape of some of his music with his other belongings. Like Jason DeRulo and many other artists, Rolling inserted his own name into his music, allowing police to definitively connect the campsite with him.
Danny Rolling was arrested, charged, tried, and eventually confessed to his crimes. However, even though he admitted guilt, Rolling was an especially remorseless killer, using the media attention on his trial to further traumatize his victims' friends and family and the communities he preyed upon. He took plot points from spy movies and used them as lies about his own life and why he was driven to kill. For instance, Rolling tried to say that he had split personalities named Ynnad ("Danny" backwards) and Gemini, both of which were ripped from the plots of movies he said he'd seen recently. He also said that he wanted to be a "superstar" like Ted Bundy.
More offensive and bizarre was the relationship Rolling began with a woman he'd been communicating with while in prison. (If you're stumped about how killers in prison get girlfriends, it's called hybristophilia and it's a paraphilia.) Sondra London was a true-crime writer who met Rolling via snail mail, and the two became engaged. Rolling used court dates and media appearances to serenade London and chastise the media for misrepresenting her.
After confessing, Danny Rolling was sentenced to death and executed on October 25, 2006. He sang gospel music to the family members of his victims that were present. He had no last words and was killed by lethal injection.
The script for Scream (then titled Scary Movie) created a bidding war, which was won by Miramax. They paid Williamson $400,000 for the story. At the time he sold the script, Williamson was living in Los Angeles trying to make it as an actor. He says, "I was so desperate when I wrote it. I couldn't pay my bills and my car payment was due and I was three months behind on rent." Williamson went on to win the Saturn Award for Best Writing for the script.