Courtney Cox Got Her Role in 'Scream' by Promising She Could Be 'an Absolute B—'
Courtney's response to seeing Scream VI? "Wow."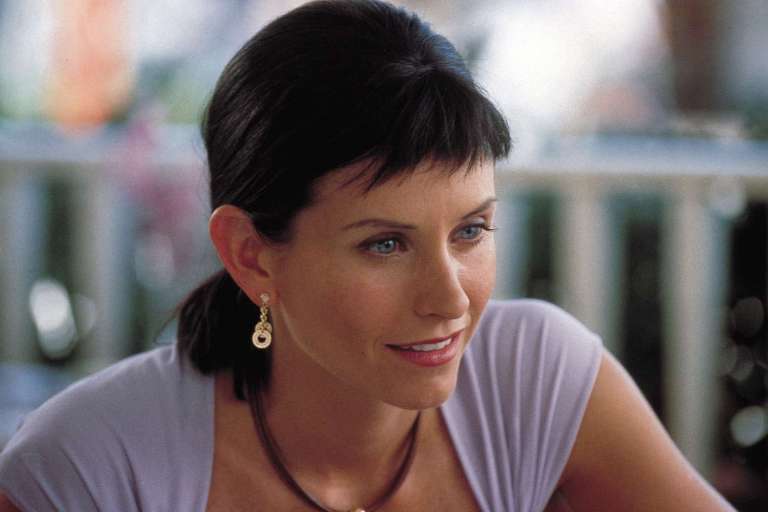 In a recent interview with Variety Courtney Cox talked about sending a letter to Wes Craven saying that even though her roles up to that point had been sweet girl next door parts, she was itching to play against type and land the role of the cold-blooded reporter Gale Weathers in Scream (1996). Friends had been airing for a year at the time that auditions were being held for Scream and Cox had been playing the neurotic but lovable Monica Gellar. Prior to that, Cox was known for playing Michael J. Fox's girlfriend on Family Ties and being pulled onstage in Bruce Springsteen's "Dancing in the Dark" music video.
Of the letter, Cox says, "I had to talk to [director] Wes Craven and write him a letter and say, 'I know that you don't think of me as this person, but trust me, I really can be an absolute bitch'"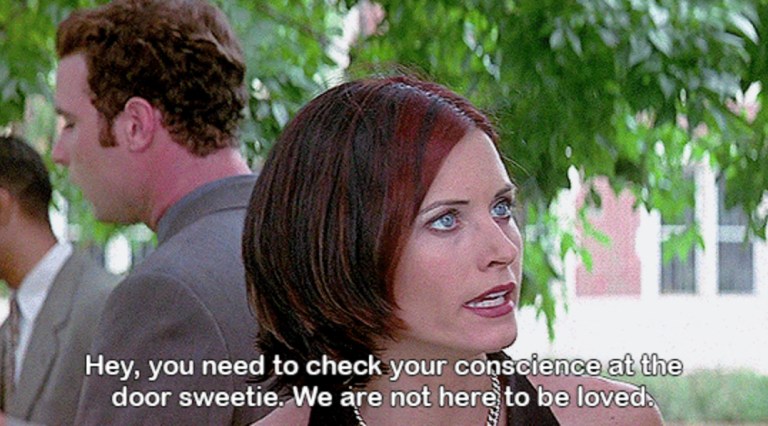 Luckily the letter worked and Cox nabbed the part. On set she met her on-screen love interest Dewey Riley (David Arquette) and the two fell in love in real life. Cox and Arquette were married for 13 years and share a daughter, Coco. Scream was also an unexpected hit for an independent movie, for 20 years it was the highest grossing slasher movie of all time until it was dethroned by Halloween (2018).
Cox has returned for each Scream sequel and Scream VI will be her sixth turn as the deeply iconic Gale Weathers. Cox says this installment finds Gale thriving in New York City: "She still lives in New York, which is great because now the killer's in New York, just as Sam and Tara have moved there. It kind of fell right into her lap. She wrote a book. She told Sam that she wouldn't and then of course she did because I mean, someone was going to do it. So, she had to!" Classic Gale!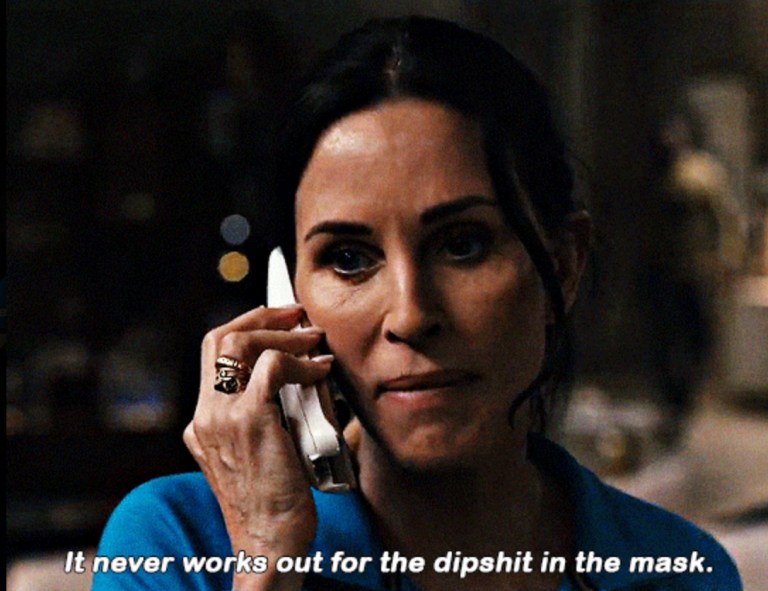 Courtney also talks about how this Ghostface is more brutal than past iterations, talking about her fight scene in Scream VI she says: "I have a really good scene with Ghostface and it was amazing. I've obviously been stabbed many times and all that, but this time, to work with Ghostface and not know who's under the mask, it was a really fun. Usually by the time I'm getting stabbed, I know who it is."
Courtney's response to seeing a cut of Scream VI? "Wow." Audiences will be able to make up their own minds when Scream VI releases only in theaters on March 10.