Everything We Know So Far About 'Insidious: The Red Door' (2023)
'Insidious' takes audiences into The Further, a liminal space between worlds.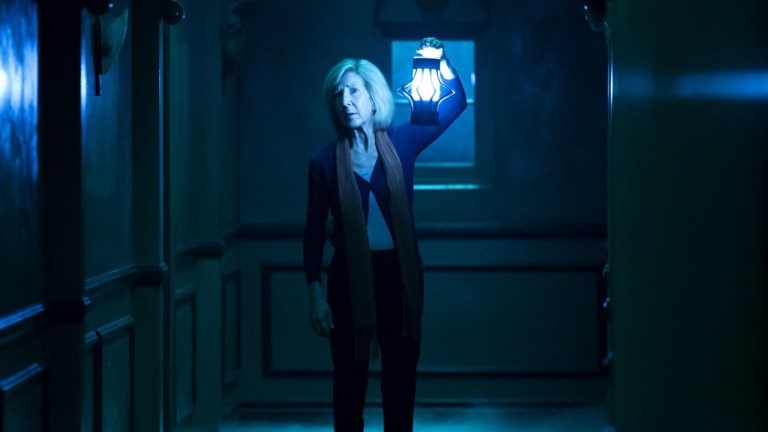 Insidious (2010) takes audiences beyond the suburbs of most haunted house horror movies and into The Further, a liminal space between worlds. The entities who live there prey on the Lambert family, and Insidious: Chapter 2 (2013) continues their story. However, Insidious: Chapter 3 (2015) and Insidious: The Last Key (2018) are prequels. Finally, fans will see what happens next, with a fifth installment expected this summer. Here's everything we know so far about Insidious: The Red Door:
Where Insidious: Chapter 2 Left Off
Insidious: Chapter 2 ends with a cliffhanger (spoilers ahead). Josh (Patrick Wilson) and his son, Dalton (Ty Simpkins), escape The Further and regain control of their bodies. Carl (Steve Coulter) suppresses their memories, causing them to forget everything about The Further and its dangerous inhabitants.
Afterward, a new family calls Specs and Tucker (Leigh Wannel and Angus Sampson) about their daughter, Allison (Dannay Rodriguez), who suddenly slipped into an explainable coma. The ghost of Elise (Lin Shaye) accompanies them, and only Allison's younger sister senses her. When Elise enters Allison's room, she hears creaking from behind and turns to confront someone (or something).
Where Insidious: The Red Door Will Pick Up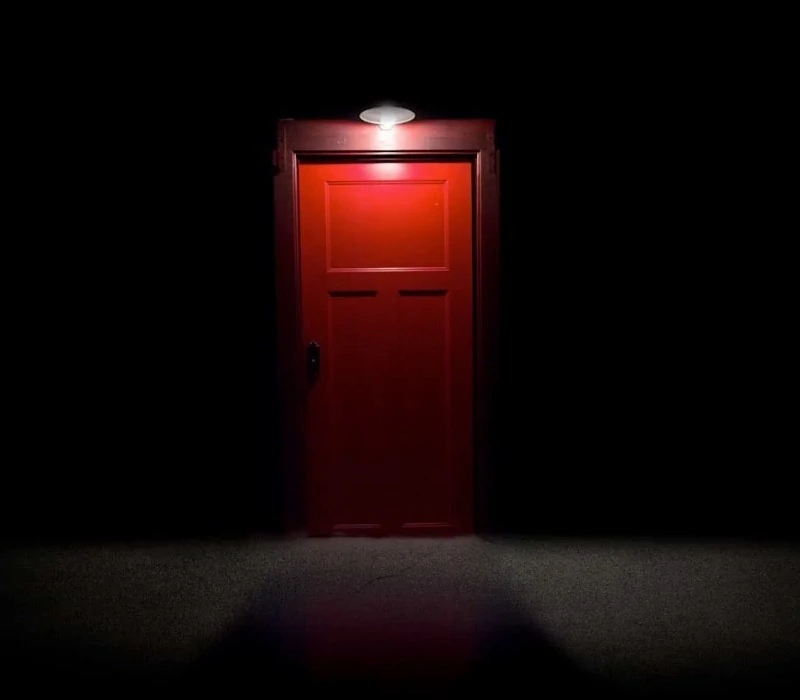 Appropriately set ten years after the second installment, Insidious: The Red Door picks up with Josh taking Dalton to college. However, repressed demons from the past threaten to return. Rose Byrne, Andrew Astor, and Ty Simpkins are all reprising their roles. Patrick Wilson is reprising his role and making his directorial debut, and he had this to say at the first inaugural Blumfest:
I'm honored and thrilled to be at the helm of the next Insidious installment, which will provide an amazing chance to unpack everything the Lamberts went through a decade ago, as well as deal with the consequences of their choices. Directing the movie is both professionally and personally a full-circle moment for me, and I am extremely grateful to be entrusted in continuing to tell this frightening and haunting story. Into the further we go.
Scott Teems is joining the production to write. His credits include Halloween Kills (2021) and Firestarter (2022). In addition, Hiam Abbass, Sinclair Daniel, and Peter Dager are all joining the cast.
As for whether or not Lin Shaye is returning as Elise Rainier, we'll just have to wait and see. We don't have to wait long since filming wrapped in August 2022. The expected release date is July 7, 2023.