17 Surprising Facts about 'Next of Kin' (1982)
Not to be confused with Paranormal Activity 7: Next of Kin (2021), this 80s horror movie was a unique contribution to Australian cinema.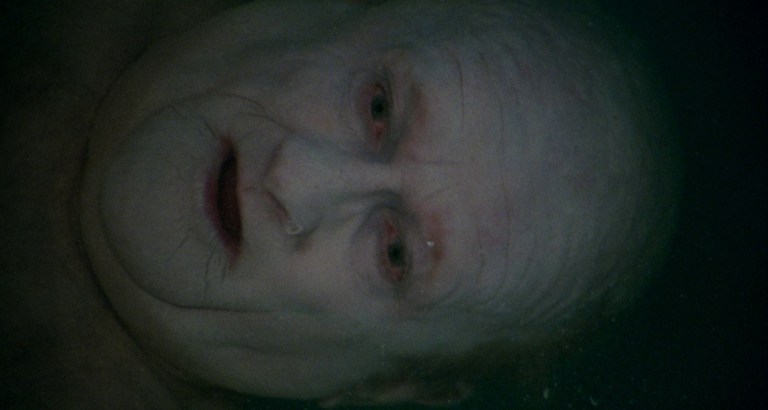 Often compared to Stanley Kubrick's 1980 masterpiece The Shining, Next of Kin (1982) is an Australian horror thriller directed and co-written by Tony Williams. The plot revolves around a young woman named Linda Stevens (Jackie Kerrin) who inherits her estranged mother's rural mansion, which has for years been partially used as a retirement community.
Almost immediately after moving in, Linda finds one of the elderly residents drowned in a bathtub. As she discovers and gradually begins reading through her mother's childhood diaries—which were filled with suspicions that someone was stalking and watching her—Linda starts to suspect that her Aunt Rita (who is described as dead in her mother's diaries) is alive and watching her.
Although the film made less than $2 million in American dollars at the box office, it is considered a minor horror classic. Here are 17 facts about this obscure and often overlooked example of "Ozploitation."
1. Calling it "mesmerizing," Quentin Tarantino has named Next of Kin as one of his favorite Australian movies. "Next of Kin has a similar tone and feel [to The Shining], which is one hell of a fucking compliment to give a movie," he said. "And I'm not overpraising it."
2. Next of Kin is also the name of a completely unrelated Patrick Swayze film from 1989.
3. The film includes all of the following horror tropes: Action Girl, Action Survivor, Cut Phone Lines, Did Not Die That Way, Dramatic Thunder, Eye Scream, Impaled With Extreme Prejudice, Jump Scare, Creepy Doll, Nightmare Sequence, Peek-a-Boo Corpse, and Toplessness From the Back.
4. The scene where Lance tells about serving in the armed forces during the war was entirely improvised by actor Charles McCallum.
5. An early version of the script leaned more toward black comedy than horror.
6. This was the first horror movie to feature John Jarrett, who later went on to appear in the Wolf Creek horror series.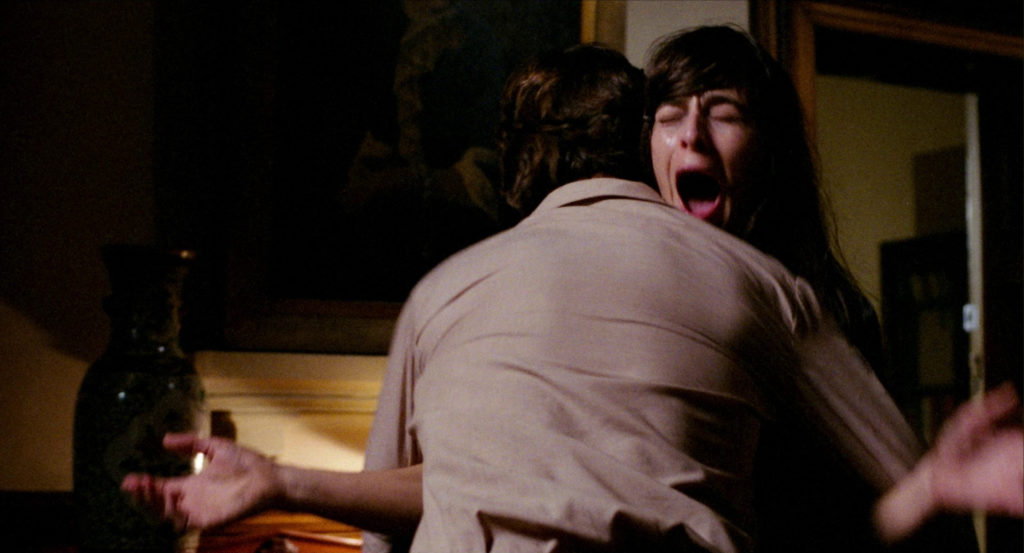 7. The film took fifty days to shoot.
8. The film is classified as "Ozploitation" (Australian exploitation). Next of Kin was featured in the 2008 documentary by Mark Hartley Not Quite Hollywood: The Wild, Untold Story of Ozploitation!
9. The score is by German synthesizer legend Klaus Schulze, who was a member of the band Tangerine Dream.
10. Next of Kin received the following awards: Grand Prix winner at the International Festival of Sci-Fi Fantasy and Spanish Festival of Sci-Fi and Horror; 1982 Grand Prize Golden Unicorn award at France's International Festival of Fantastic and Science Fiction Films; Best Film and Best Director at Spain's Sitges International Fantastic Film Festival; Special Mention for director Tony Williams at the 1983 Mystfest film festival.
11. Although it was described by the website New Zealand on Screen as "The first horror film directed and written by Kiwis," they added that "it was ultimately shot and set in Australia."
12. Director Tony Williams says that many of the scenes that were shot and then deleted from the final cut "are currently missing, assumed destroyed."
13. The "Oz Movies" website said Next of Kin was one of first films to feature "an early and extensive use of Steadicam."
14. In the film, the name of the mansion is "Montclare." In reality, the building is Overnewton Castle in Melbourne, AU.
15. Despite several scenes being filmed in and outside Overnewton Castle, the ones done on the upstairs rooms were shot on a soundstage.
16. Continuity problem: Linda's (Jackie Kerin's) hair changes color in the film, going from lighter to darker.
17. The final scene—the film's most famous, one in which the camera tracks into the back of the truck, then swivels around to look back at the diner, only to see the reflection of an explosion on a highway—was accidental. It was supposed to show the actual explosion, but the special-effects man detonated the explosive device too soon, so you only see a reflection. Many viewers said they thought that this was intentional and made the explosion scene more powerful.