Mike Flanagan Got Sober on the Set of 'Doctor Sleep' (2019)
Doctor Sleep was " a very special film to me, and a very special time in my life as well."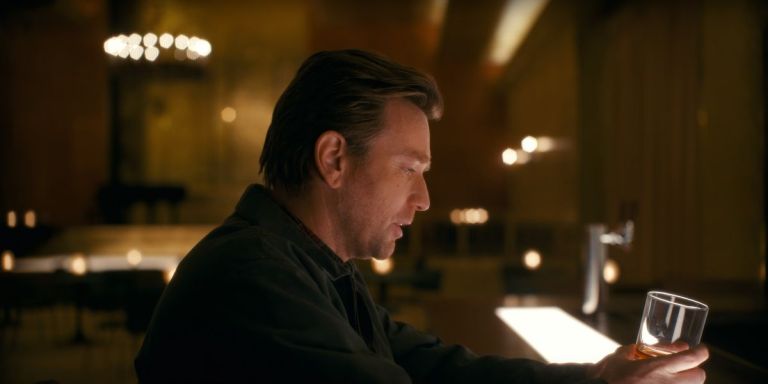 Mike Flanagan is a filmmaker known for emotional horror movies and television projects such as Gerald's Game (2017), The Haunting of Hill House (2018), Doctor Sleep (2019), Midnight Mass (2021), and The Midnight Club (2022). He is also known for the cabin-in-the-woods horror movie Hush (2016), which he wrote with his wife Kate Siegel, who also starred.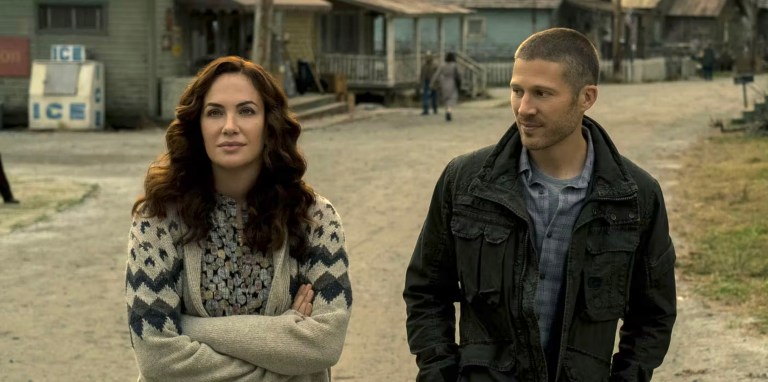 Recently the filmmaker disclosed on his Tumblr that he became sober while making Doctor Sleep (2019). Responding to a user who asked him what his creative process for making the film was like, Flanagan responded in detail, saying that Doctor Sleep was "a very special film to me, and a very special time in my life as well."
Doctor Sleep was the project Flanagan asked about as soon as he got an agent. The agent told him it was unlikely the film would ever be made. He says at that time he never even "got in the room" with Warners to talk about Doctor Sleep.
When I read the book, all I could see was Kubrick's hotel. I think you do the book as close as you possibly can, until the big fight at the end. Instead of it taking place in an empty field, let it be in the hotel.

Mike Flanagan, Tumblr
Years later, after Flanagan had achieved more success, the film had still never been made and he found himself discussing it with Jon Berg at Warner Bros., saying that what was missing from King's book was Kubrick's hotel. After he left the meeting, Berg called Stephen King to talk about Flanagan's adaptation of Gerald's Game (2017) and whether King was interested in Flanagan adapting Doctor Sleep. King said yes, and Flanagan got started on a script that would please both King and viewers who couldn't help but center Stanley Kubrick's Overlook Hotel from The Shining (1980) when they thought about Danny Torrance.
King's "yes" was tentative at first, but after Flanagan sent him the script, King told him, "I think it's really good. In my experience, this is the kind of script studios don't make, because it's TOO good. Hopefully I'm wrong. But no matter how it turns out, thanks for treating me so well." As Flanagan worked on casting, he met with a number of actors for the role of the adult Danny Torrance, including Dan Stevens, Chris Evans, Matt Smith, and Jeremy Renner. Ewan McGregor was chosen after he came to the meeting and said, "Let's not talk about The Shining yet…I want to talk about recovery."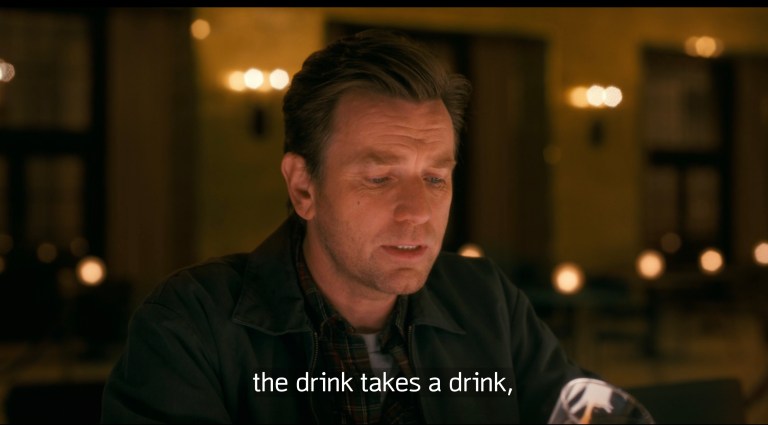 See, THE SHINING is about alcoholism. King wrote it while in the throes of his own addiction, and it is a novel about the anxiety he felt about what he could potentially do to his family if left unchecked. It's one of the reasons he was so upset with Kubrick's adaptation—all of that was taken away. This is a profoundly personal story for King.

When he wrote DOCTOR SLEEP, he was decades sober. The story of DOCTOR SLEEP is the story of recovery. This was something that Ewan knew very well, and why he was perfect for the part. He knew what the journey felt like. He wasn't alone—there were a number of cast and crew members on this shoot that were sober. In fact, just about all of the actors who played main characters were sober. I was still drinking at the time, though it had already become obviously problematic in my life, I hadn't taken any meaningful steps to change it.

Mike Flanagan, behind the scenes of Doctor Sleep
A little over a month into production, Flanagan quit drinking cold turkey. He realized he had been writing and making films about his addiction for a decade. He says making Doctor Sleep allowed him to finally make the decision to leave alcohol behind.
By the metrics of any horror fan, Doctor Sleep was a huge success. When he screened the film for Stephen King, the author not only complimented the film but said Flanagan's work had done the impossible and allowed him to warm up to Kubrick's film as well. Kubrick's estate also loved the movie. It didn't perform well at the box office, and Warners wasn't happy. Flanagan says that King called him to remind the filmmaker that The Shining (1980) and Shawshank Redemption (1994) were initially box-office flops, too. And the horror community loves Doctor Sleep, especially the director's cut.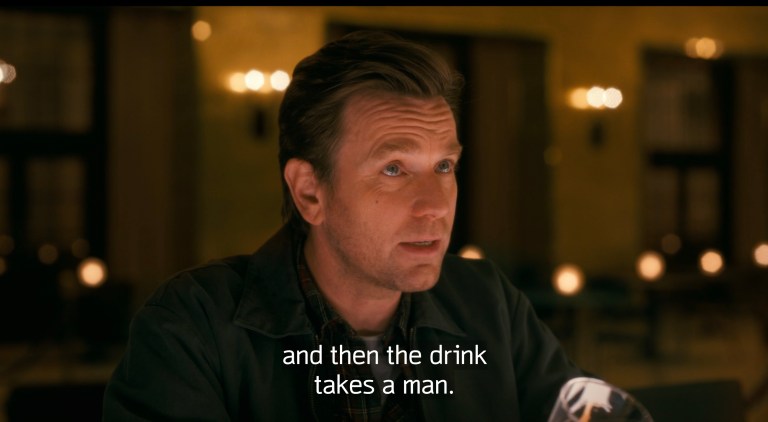 On the director's one-year-sober anniversary, he told Stephen King how much his words in Doctor Sleep helped him sober up, saying, "I never told you this, but I sobered up while we were shooting DOCTOR SLEEP, and I don't think I would have done it without your words. Living in that story, and marinating in the concepts of recovery and redemption made it possible. I just want to thank you." King responded, congratulating Flanagan on his sobriety and telling him that he was celebrating 30 years of sobriety himself and "it only gets better and better."