The First Two Episodes of the American Horror Story Spinoff Are Out
As a special horror treat, the first TWO episodes of the new series are streaming.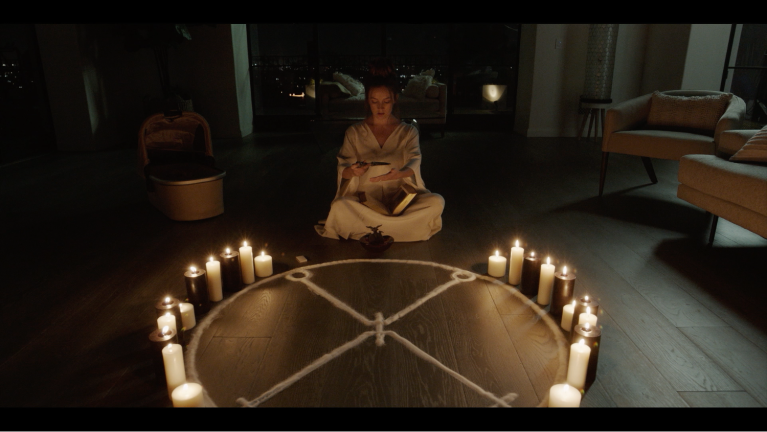 Hi Creepy Catalogers,
If I ever get any kind of power or wealth in society I plan to use it to lock Ryan Murphy in a tower and force him to write seasons of American Horror Story until the end of time. I love this show so much. If you watch other horror shows and then watch AHS you will recognize immediately why it is so special — and so beloved by horror fans. That's probably why FX ordered a spinoff to premiere this summer ahead of the series' tenth season premiere on August 25.
The new series, American Horror Story: Stories, will feature self-contained stories told in an anthology style through the season. Unlike American Horror Story, this series will only air on FX on Hulu. Longtime AHS actress Sarah Paulson is directing the show. The show premiered on Thursday and the first two episodes have been made available for fans to stream.
The best horror streaming this weekend:
American Horror Stories. Streaming on FX on Hulu. As a special horror treat, the first TWO episodes of this new series are streaming. Both episodes will tell the story of "A teenager and her Dads move into a forsaken home with a grim past. As the family makes renovations, a darkness takes root within them."
Fear Street Part III: 1666. Streaming on Netflix. Part three of the Fear Street trilogy premieres Friday on the service. Parts I and II have been SO GOOD. I am seriously impressed with the whole trilogy and I can't wait to see how it ends.
A Classic Horror Story. Streaming on Netflix. A new Italian horror movie about a group of strangers stranded in the woods near a cabin.
This week in Horror:
Creepy reads of the week:
Happy Streaming and stay spooky!!