How to Have a Hitchcock Weekend
Why would a man leave his apartment three times on a rainy night with a suitcase and come back three times?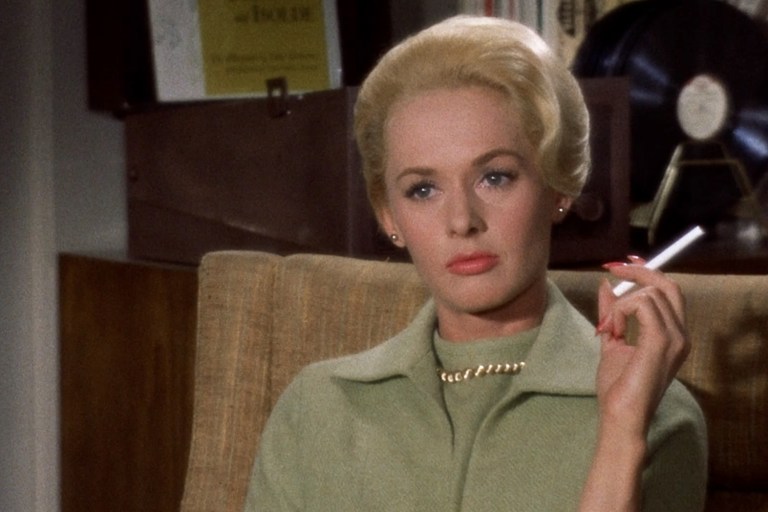 Hey Creepy Catalogers,
This month Peacock has a pretty comprehensive catalog of "Master of Suspense" Alfred Hitchcock's work. Join me in spending a weekend immersed in his best:
Psycho (1960). Streaming on Peacock. The most famous of all Hitchcock's work, Psycho is sometimes called "the first modern horror film". It follows a Phoenix secretary (Janet Leigh) who steals $40,000 from her employer and then goes on the run. She stops at a roadside motel, the Bates Motel, and meets the seemingly mild-mannered proprietor, Norman Bates (Anthony Perkins).
Rear Window (1954). Streaming on Peacock. A photographer,  L. B. "Jeff" Jefferies (James Stewart) is temporarily stuck in his Greenwich Village apartment while he recovers from a broken leg. To pass the time he has begun spying on his neighbors, who leave their curtains open due to a heat wave. Jeff believes he has observed a murder and is a sitting duck when the murderer notices he has a witness.
The Birds (1963). Streaming on Peacock. In my opinion this is Hitchcock's scariest film. Sassy socialite Melanie Daniels (Tippy Hedren) meets lawyer Mitch Brenner (Rod Taylor) in a pet store and decides to deliver a pair of lovebirds to his Bodega Bay home as a prank. However, in Bodega Bay Melanie is attacked by a gull. The longer she stays in town, the more violent and malevolent the birds become.
Also on Peacock are Hitchcock's television anthology series Alfred Hitchcock Presents and The Alfred Hitchcock Hour with are worth binging.
This week in horror:
Creepy reads:
Happy streaming and stay spooky!!!
Canonical CC Horror Fiction: Elias Witherow