I Hit the Scary Movie Jackpot This Week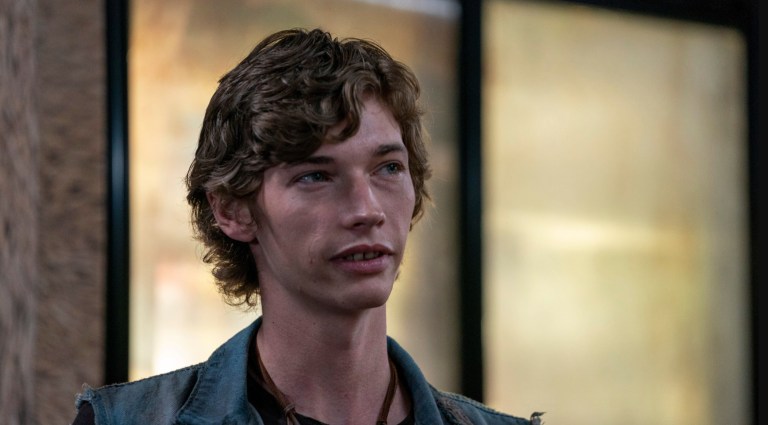 Hey Creepy Catalogers,
Last weekend I stumbled into a lucky streak of engrossing horror movies I loved and I'm paying it forward by recommending them for your viewing pleasure this weekend. Please enjoy the fruits of my labor:
Phenomena. Streaming on Shudder. The Dario Argento is about a teenager named Jennifer Corvino (played by Jennifer Connolly), the son of a famous movie star, who arrives at a bougie boarding school in the Swiss Alps where a serial killer is on the loose. After a sleepwalking incident puts her in danger, the girl makes friends with a local entomologist and discovers she can communicate with insects, a talent that may help her discover the identity of the serial killer. Also, the soundtrack of this film kicks ass.
Scare Me. Streaming on Shudder. This is a fun twist on cabin in the woods horror movies . Two vacationing writers decide to tell each other scary stories during a power outage. One character is a woman who is an established horror writer, the other is a man who has never completed a novel but dreams of becoming successful one day. Reviews on this Shudder original have been divided. It's one of those "I don't know what movie those people were watching" experiences because I thought Scare Me was so funny and scary and smart. I think the trailer will give you a pretty comprehensive idea of whether you'll love or hate this one:
A House on the Bayou. Streaming on EPIX or available to rent on Amazon and YouTube. I found this movie so beautiful to watch, scary, and unsettling after I finished. The plot is about an estranged family who rent a big old house on the bayou to work through their problems. However, the appearance of some creepy strangers quickly derail their vacation plans:
This week in horror:
I loved this quote from Radio Silence (the filmmaking team responsible for the new Scream) on how they work collboratively:
Respect. Creative debate. Love. Friendship. Put personal egos aside and, HAVE FUN! It's a blast to get what we do everyday and we couldn't be happier doing it. Sometimes, there are disagreements, but we work through it because we are always approaching the process with a sense of respect and professionalism. Build teams. And treat every member of that team as if they are the most important member of the team. It's all about creating a welcoming environment where every artist can do their best work as part of a whole.

more gems from Radio Silence's Reddit AMA here.
Creepy reads:
Happy streaming and stay spooky!