This New Mystery Series Is 'Black Mirror for Environmental Crises'
"Human history is the story of one terrible catastrophe after another."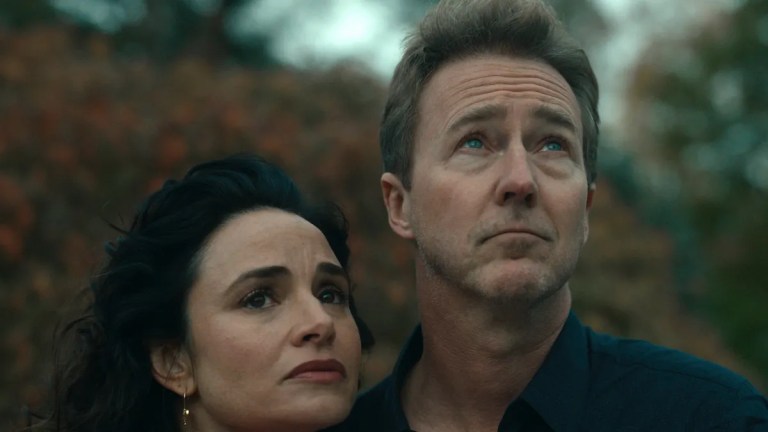 Good news for fans of depressing anthology TV shows that depict the near future as grotesquely dystopian: a new mystery drama series that's being compared to the Black Mirror is premiering next month.
Instead of focusing on technology, Extrapolations "introduces a near future where the chaotic effects of climate change have become embedded into our everyday lives." The extremely star-studded cast includes Meryl Streep, Sienna Miller, Kit Harrington, David Schwimmer, Forest Whitaker, Marion Cotillard, Tobey Maguire, Edward Norton, Keri Russell, Diane Lane, and Heather Graham.
Star Edward Norton is the one who compared the series to Black Mirror, saying "I'm very proud to play a role in #Extrapolations. Scott Burns has always created great drama out of complicated social challenge & he's done it again here. Like a 'Black Mirror' for environmental crisis! Physical danger, moral challenge & unexpected humor." Series creator Scott Z. Burns is a filmmaker who previously wrote The Bourne Ultimatum (2007), Contagion (2011) and Side Effects (2013) and also produced the explosive climate change documentary An Inconvenient Truth (2006).
The first three episodes of Extrapolations will premiere on Apple TV on March 17th with new episodes being added weekly.
Further reading: