A Scary Comedy About the Horrors of Perfectionism is Now Streaming
"I think we all have these sort of secret parts of ourselves that if you're looking at someone's face, you're like, "They seem fine," but then behind their back, they're picking their cuticles. And I think that that is almost a microcosm of the greater metaphor of the movie of– You know, we have all these interior moments. And it can feel very isolating."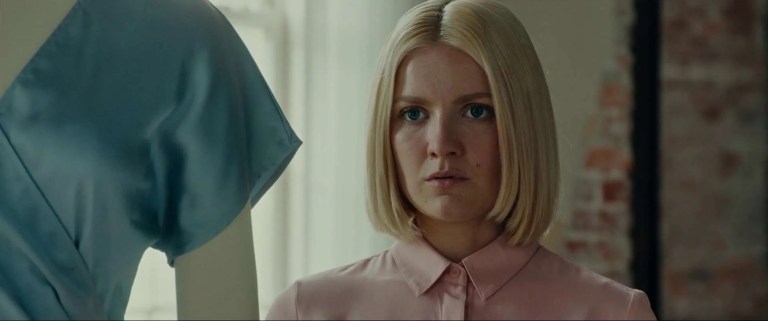 The repressions of a young fashion designer named Hannah (Hadley Robinson) manifest into a monstrous appendage in Appendage (2021), a body horror and the first feature-film debut of Anna Zlokovic, who adapted it from her short film of the same name. The short was a 2022 Sundance Film Festival nominee for Best Short Film. We sat down with Anna to talk about her inspirations and advice to filmmakers.
How did you get into filmmaking?
Anna Zlokovic: Oh, good question. As cheesy as it is, I always had like a handycam growing up. But I didn't know that I could make movies. No one in my family made movies. No one around me made movies. So I was like, I guess I just like Austin Powers a lot. I would just try to rip that off. And then I went to USC for Music Industry and Recording. And I wasn't vibing with it. And the film school was like 20 steps away. And I was just magnetized to it. So that was like the first opportunity that was presented to me like, you can do this if you transfer to the school. So that's how I kind of fell into it.
As for the Appendage specifically, what was some of your inspiration for that project?
Yeah, absolutely. So, I loved, I love, love, love The Fly. That's my favorite movie of all time. Cronenberg's The Fly; Raw by Julia Ducournau was a big one; Black Swan, we screened all of these during production. And in terms of designing the creature, we looked at Kuato from Total Recall, and Belial from Basket Case, and then try and do our own thing, and take those as inspirations.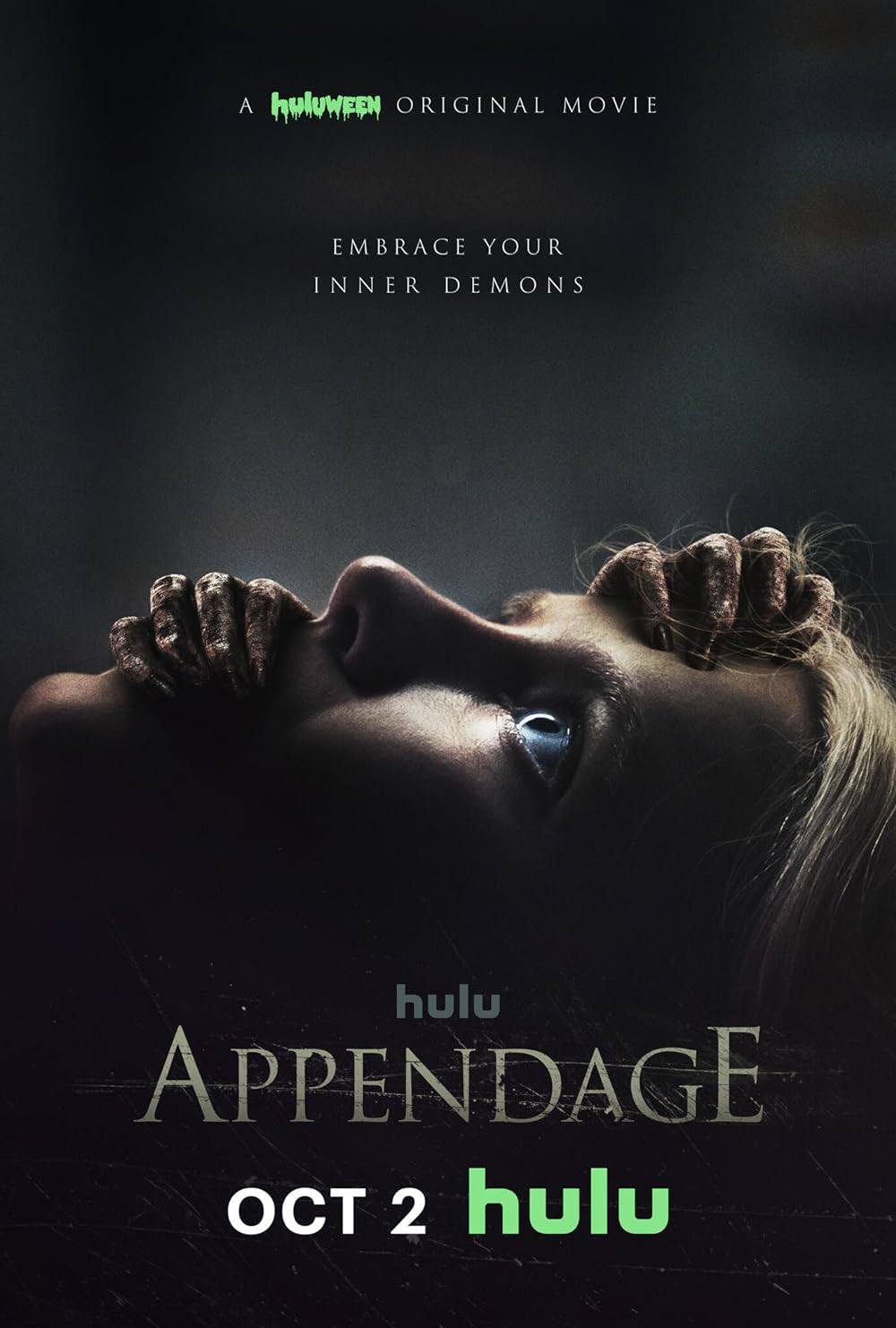 Some of the parallels between the original short that I saw and the feature-length film such as the nervous picking, I mean, there are others, but I don't want to spoil it for anyone who hasn't seen the film because watch this film. Is there any significance of those elements that you're comfortable sharing with us? Why you kept them when they translated it over?
There's something about cuticle violence. That is very interesting to me. It's something that I'm doing off-frame right now. I think we all have these sort of secret parts of ourselves that if you're looking at someone's face, you're like, "They seem fine," but then behind their back, they're picking their cuticles. And I think that that is almost a microcosm of the greater metaphor of the movie of– You know, we have all these interior moments. And it can feel very isolating. And maybe we just talked about them more and accepted them about ourselves, it'd be cool. So I think that definitely is why that translated. I was like, this is going to stay.
Did you have any advice or encouragement for short filmmakers, if I can get my words right, working towards their first feature-length film?
Yeah, absolutely. I mean, it's tough. I'm not gonna deny that it's hard out here to make movies. And I would just say, "You have to be your biggest champion. The cavalry isn't coming. You have to really keep almost a delusional sense of self-confidence." And you'd be like, "Yeah, that person said no, that person said no, 99% of my interactions are no," but I'm still awesome. And I think that you just have to keep that up. And you know that you're not the only person who's feeling rejected or bad. And so just keep improving your art and keep going. And that's all I can say.
What's next for you? Are there any upcoming projects you're comfortable sharing with us? Yes, please.
I don't know if I'm allowed to share them, but there are a couple of things that are in the air that, hopefully, we could shoot next year. And I'm working really hard on making sure that happens.
Appendage is streaming on Hulu now.
Further reading: