Black Mirror Season 6, Ranked
The best episode of the new season follows two aspiring filmmakers who decide to make a true crime series about an especially sadistic serial killer.
Fans have been waiting for four years for new episodes of the British sci-fi horror series Black Mirror. The five episodes of season six premiered on June 15, 2023 on Netflix and fans already have favorites. Here are each of the new episodes of Black Mirror ranked from our least to most favorite episode:
Episode 5: Demon 79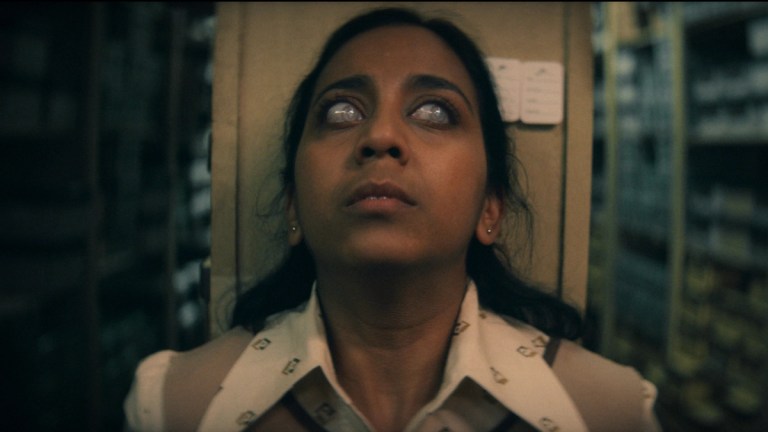 In 1979, Nida (Anjana Vasan) is a young sales girl who is constantly harassed by sexist customers and her racist coworker. When she discovers a talisman and conjures a demon-in-training named Gaap (Paapa Essiedu), he tells her she must kill three people in order to prevent the apocalypse. While it might be the weakest episode in the new season, "Demon 79" does have a fun ending featuring an apocalyptic montage to the musical stylings of Art Garfunkel.
Episode 4: Mazey Day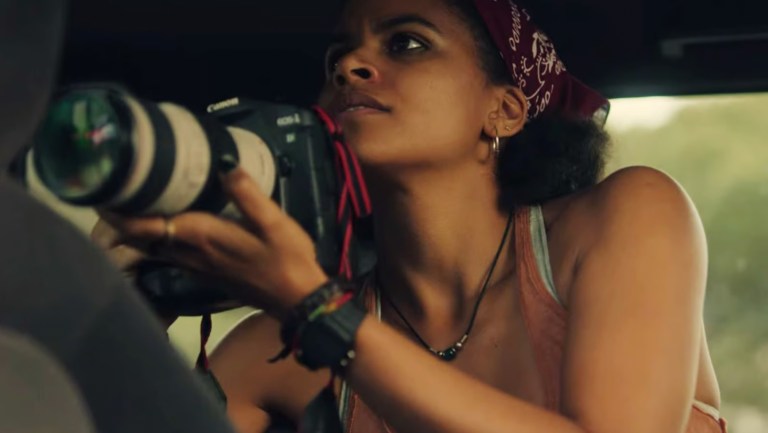 In the mid-2000s during the height of exploitative paparazzi, a struggling young woman (Zazie Beetz) takes photos of celebrities to pay her bills. After a celebrity she outed dies by suicide, she decides to hang up her camera. However, a young starlet's breakdown creates a $30k bounty for photos of her ($40k "if she looks like a junkie") and the woman decides to try and cash in. Meeting up with her fellow paparazzi, they trace the star, Mazey Day (Clara Rugaard) to a deserted celebrity rehab. It's at this point that "Mazey Day" takes a completely unexpected twist that is pretty fun for viewers to watch.
Episode 1: Joan is Awful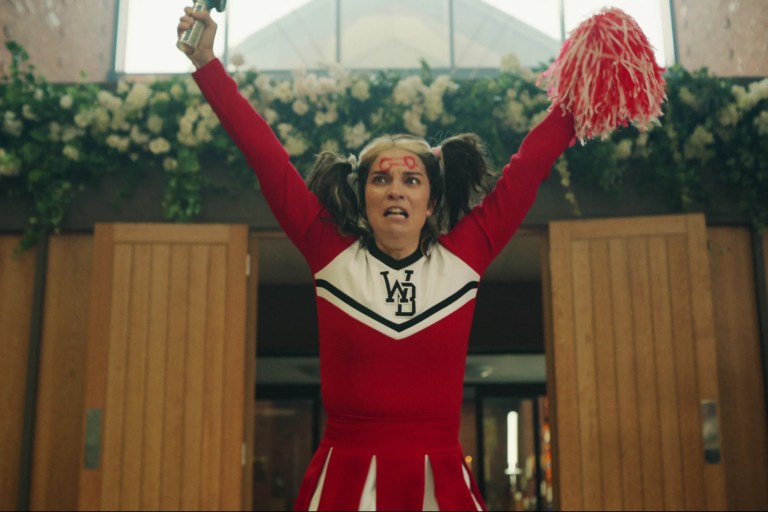 The first new episode of Black Mirror is a fun dystopian adventure starring the unexpected comedic duo of Annie Murphy and Salma Hayek. Murphy plays the titular Joan, a tech CEO who discovers her every (terrible) action is being broadcast to the world via a Netflix-like streaming app that uses AI deepfakes to cheaply produce "reality shows" based on the lives of unsuspecting viewers. Salma Hayek (playing a Black Mirror version of herself) plays Joan in the streaming series and the two team up to try to bring an end to their degradation.
Episode 3: Beyond the Sea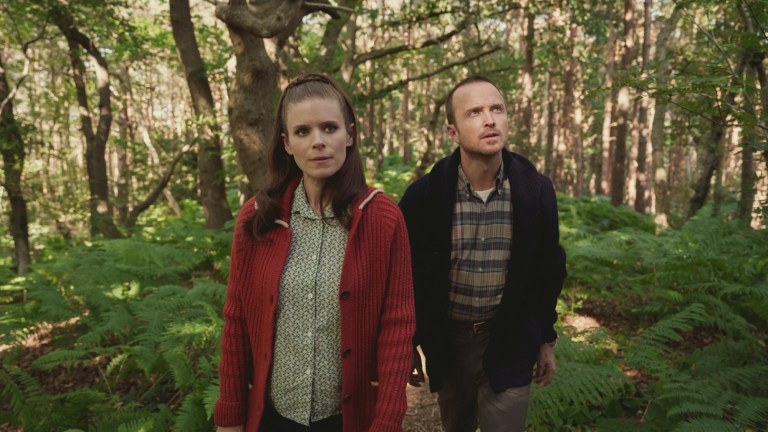 Aaron Paul and Josh Hartnett star as two astronauts who have undergone a controversial and widely publicized procedure that allows them to have a replica link to their families on Earth while serving on a six year mission in space. When tragedy strikes one of the men (via Rory Culkin as a violent cult leader), his link is destroyed and he faces four years of life alone in space. His partner offers to let the grieving astronaut use his link to visit Earth and jealousy and loneliness fuel a showdown viewers can sense coming from light years away.
Episode 2: Loch Henry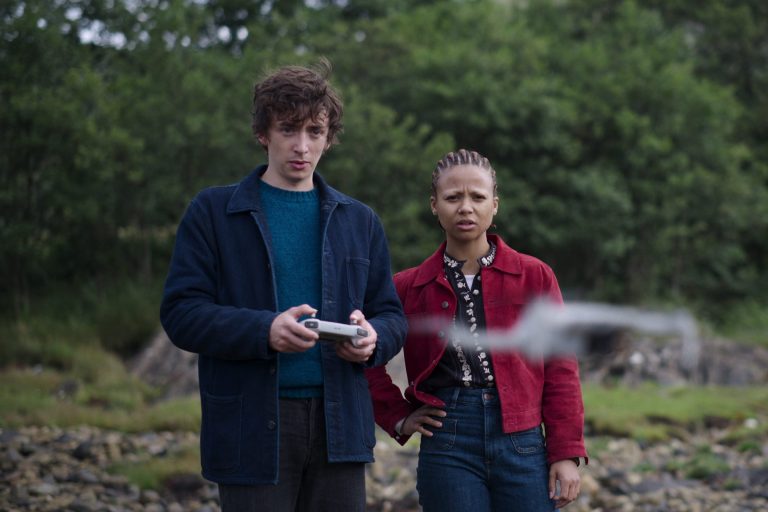 The best episode of the new season, "Loch Henry" follows two aspiring filmmakers, Davis (Samuel Blenkin) and Pia (Myha'la Herrold). In Davis' hometown, Loch Henry, Pia is told of the story of a serial killer whose dark shadow still hovers over the once bustling tourist town. The filmmakers decide to create a true crime series based on the serial killer but discover macabre secrets while doing their investigative work. This episode works pretty well as a standalone horror story and is one of the scarier episodes of Black Mirror.
Further reading: