Guillermo del Toro's 'Cabinet of Curiosities', Ranked
Del Toro describes the collection as "sophisticated and horrific."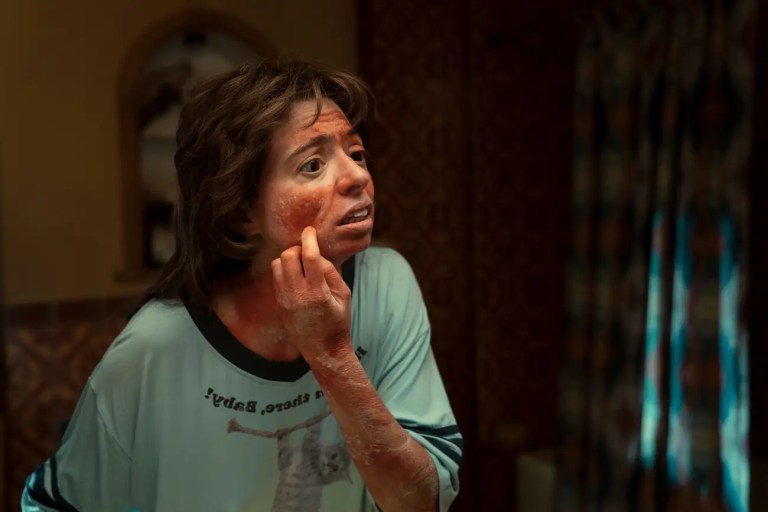 Over the years, horror fans have been treated to some pretty phenomenal horror anthology series such as Tales From the Crypt (1989-1996), The Twilight Zone (1959-1964) and Masters of Horror (2005-2007). In that tradition, Guillermo del Toro's Cabinet of Curiosities sees the Mexican filmmaker as a master of ceremonies. Del Toro introduces each of the eight episodes which are standalone horror stories that run around 60 minutes each.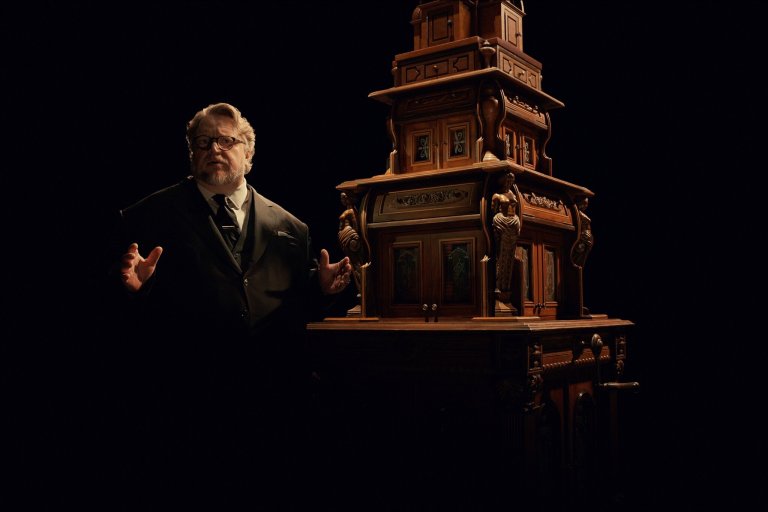 From the minds of horror directors such as Ana Lily Amirpour, Jennifer Kent, and del Toro himself (he wrote two of the episodes) come horror stories told through the Gothic and Grand Guignol genres. Del Toro describes the collection as "sophisticated and horrific." Here are each of the eight episodes of Guillermo del Toro's Cabinet of Curiosities, ranked from our least to most favorite episode:
Episode 1: Lot 36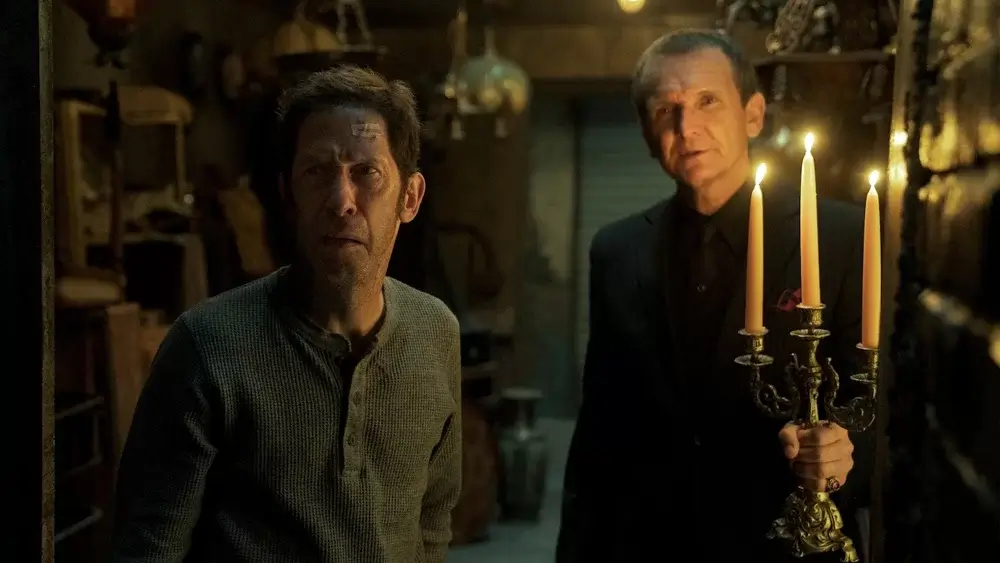 Directed by Guillermo Navarro and written by Regina Corrado and Guillermo del Toro, Lot 36 follows a right-wing extremist named Nick (Tim Blake Nelson) who wins an auction for an abandoned storage locker à la Storage Wars. Despite the deceased owner's wife pleading with him to allow her to remove family heirlooms from the unit, Nick refuses. Inside the storage unit he discovers rare and sadly valuable demonic Nazi antiques.
Episode 5: Pickman's Model
Directed by Keith Thomas, written by Lee Patterson, and based on a short story by H. P. Lovecraft, Pickman's Model follows an art student named Will Thurber (Ben Barnes) who is obsessed with the work of Richard Pickman (Crispin Glover), whose art depicts disturbing demonic scenes. During a violent argument between the two, Pickman admits that his paintings are images of the future.
Episode 2: Graveyard Rats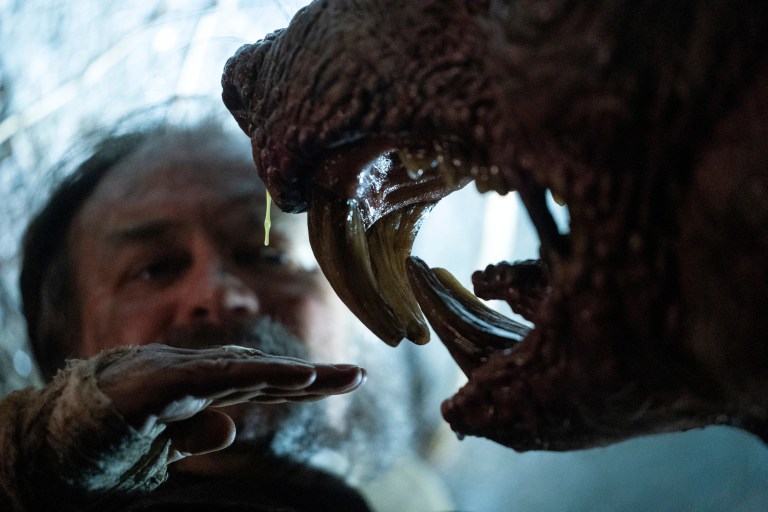 Written and directed by Vincenzo Natali and based on a short story by Henry Kuttner, Graveyard Rats begins with Masson (David Hewlett), a grave robber who is desperate for money. Recently, Masson's grave-robbing attempts have gone awry as a group of rats appear and carry off any valuables before he can get to them. Attempting to rob a recently buried aristocrat, Masson discovers the rats have dug a hole beneath the corpse, so he decides to follow the rats into the tunnel.
Episode 6: Dreams in the Witch House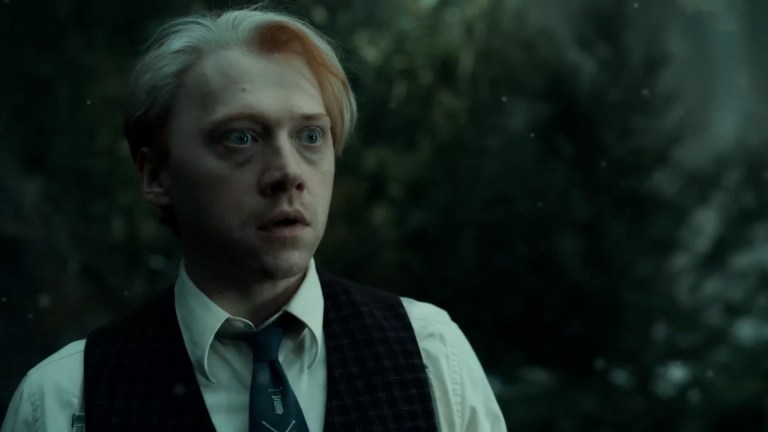 Directed by Catherine Hardwicke, written by Mika Watkins, and based on a short story by H. P. Lovecraft, Dreams in the Witch House is about a man, Walter Gilman (Rupert Grint), who sees his twin sister Epperly (Daphne Hoskins) dragged into the underworld following her death. He spends his life as a spiritualist researcher, desperately searching for ways to recover his twin's soul. With the help of a mysterious drug, Walter is able to enter the underworld and attempts to bring Epperly back.
Episode 8: The Murmuring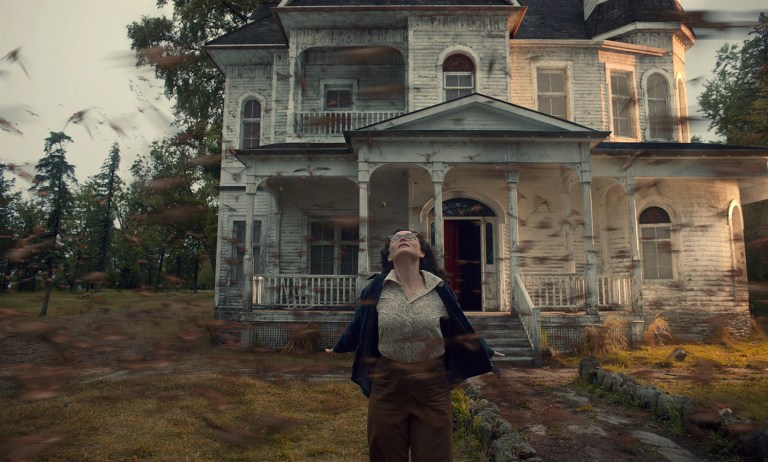 Directed by Jennifer Kent and written by Jennifer Kent and Guillermo del Toro, The Murmuring is about a married couple of ornithologists, Nancy (Essie Davis) and Edgar Bradley (Andrew Lincoln), who have recently suffered the loss of their daughter. At a remote country home, the pair plan to study "murmurations" (swarm behavior). However, Nancy begins to see and hear ghosts in the home, and Edgar expresses his frustrations that the couple has never talked about the passing of their daughter.
Episode 4: The Outside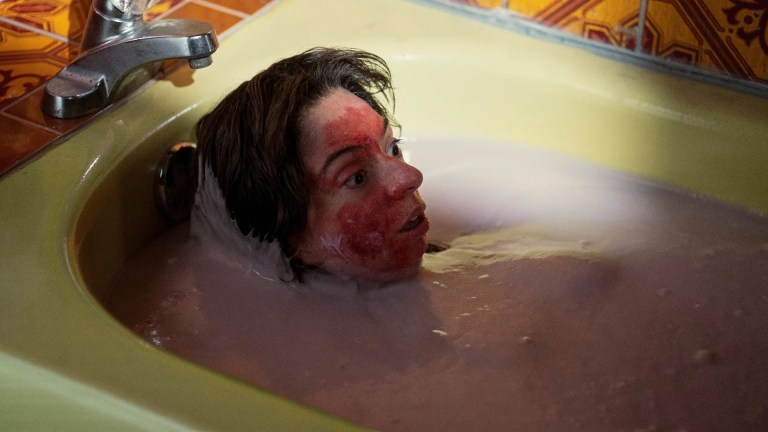 Directed by Ana Lily Amirpour, written by Haley Z. Boston, and based on a webcomic by Emily Carroll, The Outside is about an awkward woman named Stacey (Kate Micucci) who wishes she were more beautiful and like the other women at her job. At a Christmas party, she receives a beauty product called Alo Glo. Even though the lotion gives her a rash, Stacey keeps using it, desperate to improve her appearance.
Episode 3: The Autopsy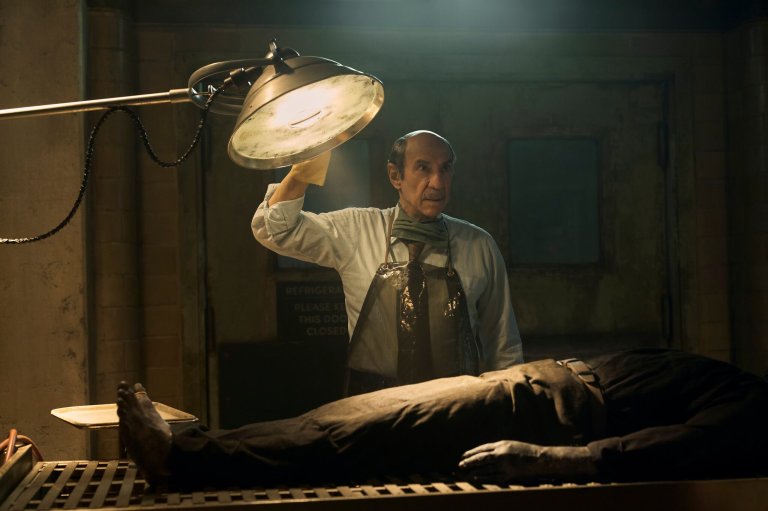 Directed by David Prior, written by David S. Goyer, and based on a short story by  Michael Shea, The Autopsy centers on a sheriff (Glynn Turman) who gets his old friend Dr. Carl Winters (F. Murray Abraham), a medical examiner, to perform an autopsy that will help him piece together a strange and upsetting crime. What at first appears to be a mass murder caused by the deceased Joe Allen (Luke Roberts) igniting a bomb in close quarters is revealed to be Allen's attempt to destroy a parasitic alien that now has its sights set on Carl.
Episode 7: The Viewing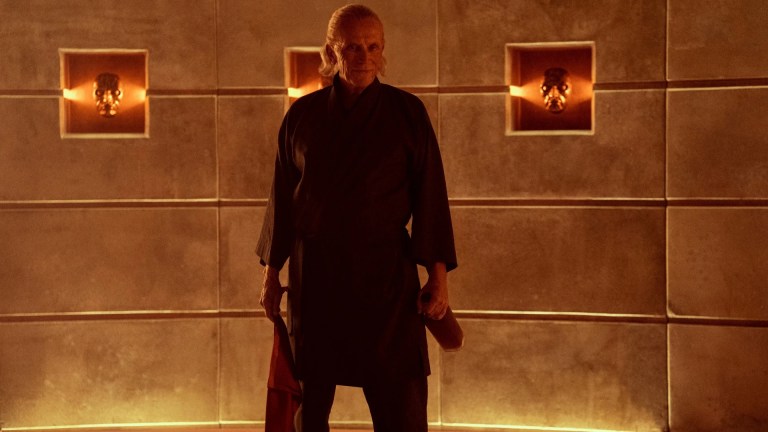 Directed by Panos Cosmatos and written by Panos Cosmatos and Aaron Stewart-Ahn, The Viewing follows an eccentric wealthy man, Lionel Lassiter (Peter Weller), who invites four talented individuals to his mansion for a "once in a lifetime viewing." The guests include musician Randall Roth (Eric André), author Guy Landon (Steve Agee), psychic Targ Reinhhard (Michael Therriault), and physicist Charlotte Xie (Charlyne Yi). An evening of mystery and indulgence turns terrifying when the actual "viewing" begins.