New Horror TV Shows & Movies Coming To Streaming This Spooky Season
Ready to scream in terror at blood-curdling creeps or cower in anticipation at foreboding crows and ravens? We've got you covered with new horror movies and shows streaming in September and October.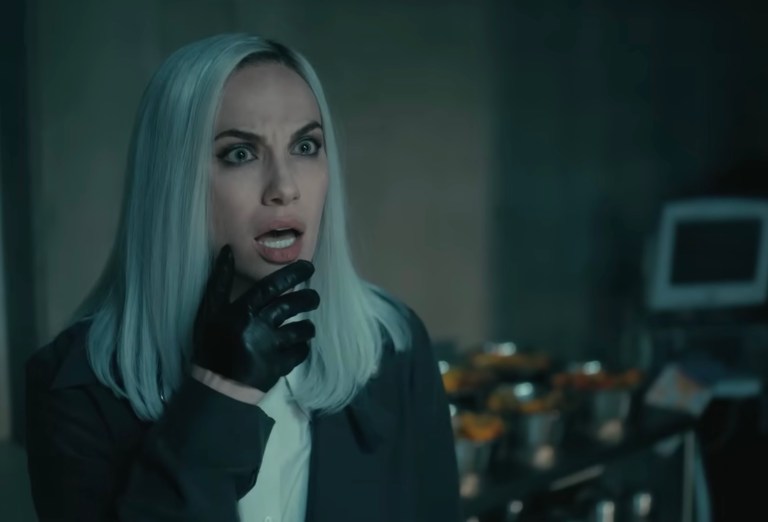 The leaves are changing colors and falling from the trees. There's an ever-so-subtle chilling bite in the night air, suggestive of the cooler temperatures that await us. People have begun putting pumpkins on their porches and adorning their properties with spiderwebs, cauldrons, and lanterns. The costume craze is soon to take over TikTok. Spooky season is here at last.
Though several highly-anticipated horror movies are premiering in theaters throughout September and October — The Nun II (9/8), It Lives Inside (9/22), Saw X (9/29), The Exorcist: Believer (10/6) — a handful of horror-themed TV shows and movies are coming directly to streaming. So, if you prefer to scream in terror from the safety of your home, wrapped up in blankets with your dog on your lap for added protection, here are the upcoming movies and series to look out for. 
'American Horror Story: Delicate'| September 21 | Hulu
Based on Danielle Valentine's novel Delicate Condition, the twelfth installment of the Ryan Murphy-helmed horror series follows talented actress Anna Alcott — who becomes convinced that someone is determined to prevent her from conceiving a child. Tried-and-true AHS star Emma Roberts will portray Anna, across from Kim Kardashian's Siobhan Walsh, who — based on the trailer — is Anna's confidante and career advisor. It's difficult to suspend disbelief here and see anything but the media mogul taking a futile swing at acting, but alas, we'll watch it for the plot (and we don't mean this facetiously for once).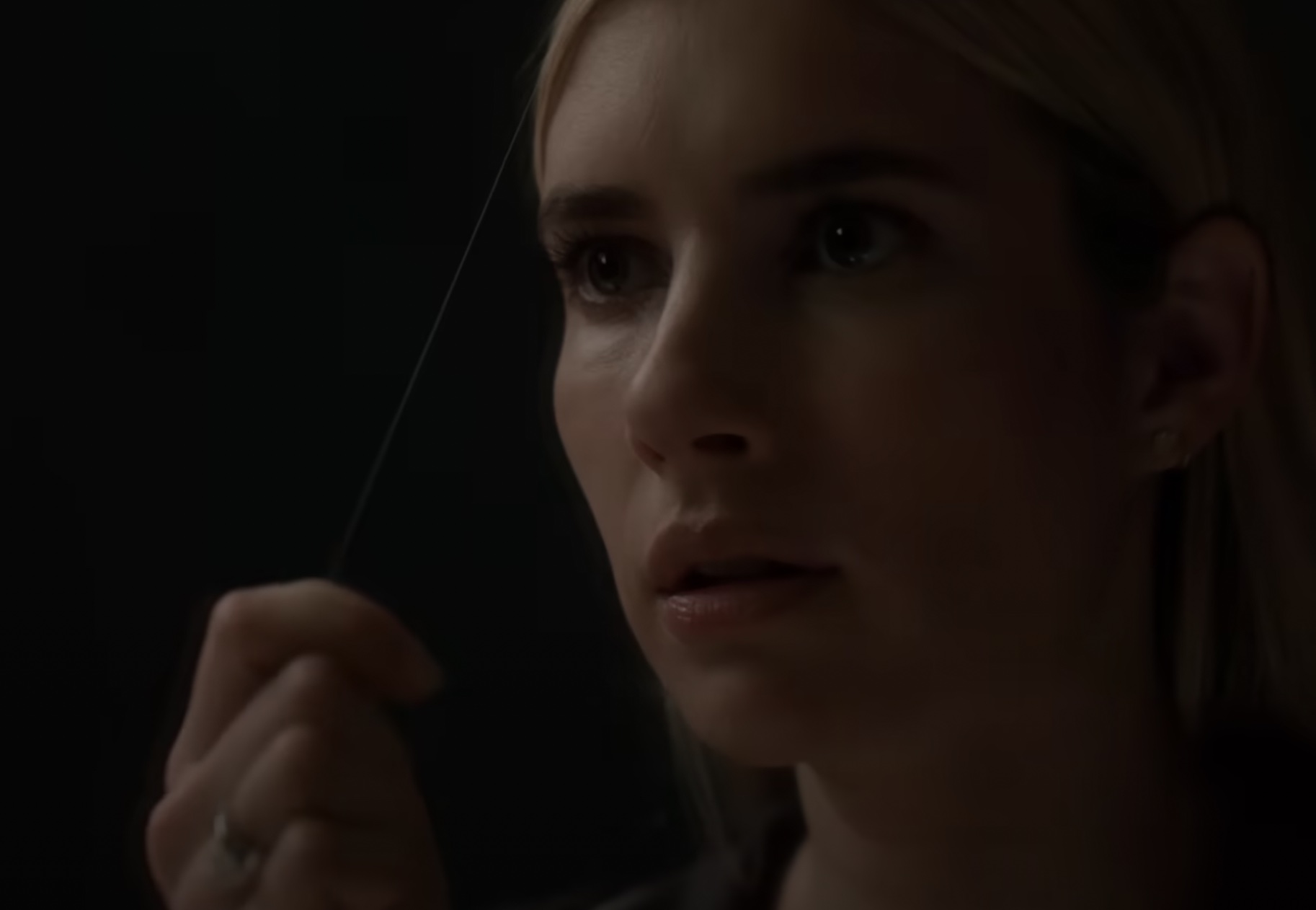 With sideways glances from supporting characters and picture-perfect floral landscapes that give way to shadowy sonograms, flashing paparazzi shots, and a blood-stained white dress, the season is bound to be a creepy and unsettling dive into themes of motherhood, feminism, power, and more. AHS: Delicate also stars Cara Delivigne, Dennis O'Hare, Annabelle Dexter-Jones, Julie White, and more.
AHS: Delicate will premiere on FX on September 20, 2023, and will be on Hulu the next day.
'No One Will Save You' | September 22 |  Hulu
Though premiering in New York and Los Angeles theaters on September 19, 2023, 20th Century Studios will release No One Will Save You as a Hulu original on September 22, 2023.
The narrative is quite simple (or so it initially seems): Brynn Adams (Kaitlyn Dever) finds solace in the home she grew up in until she's awakened one night by unearthly intruders.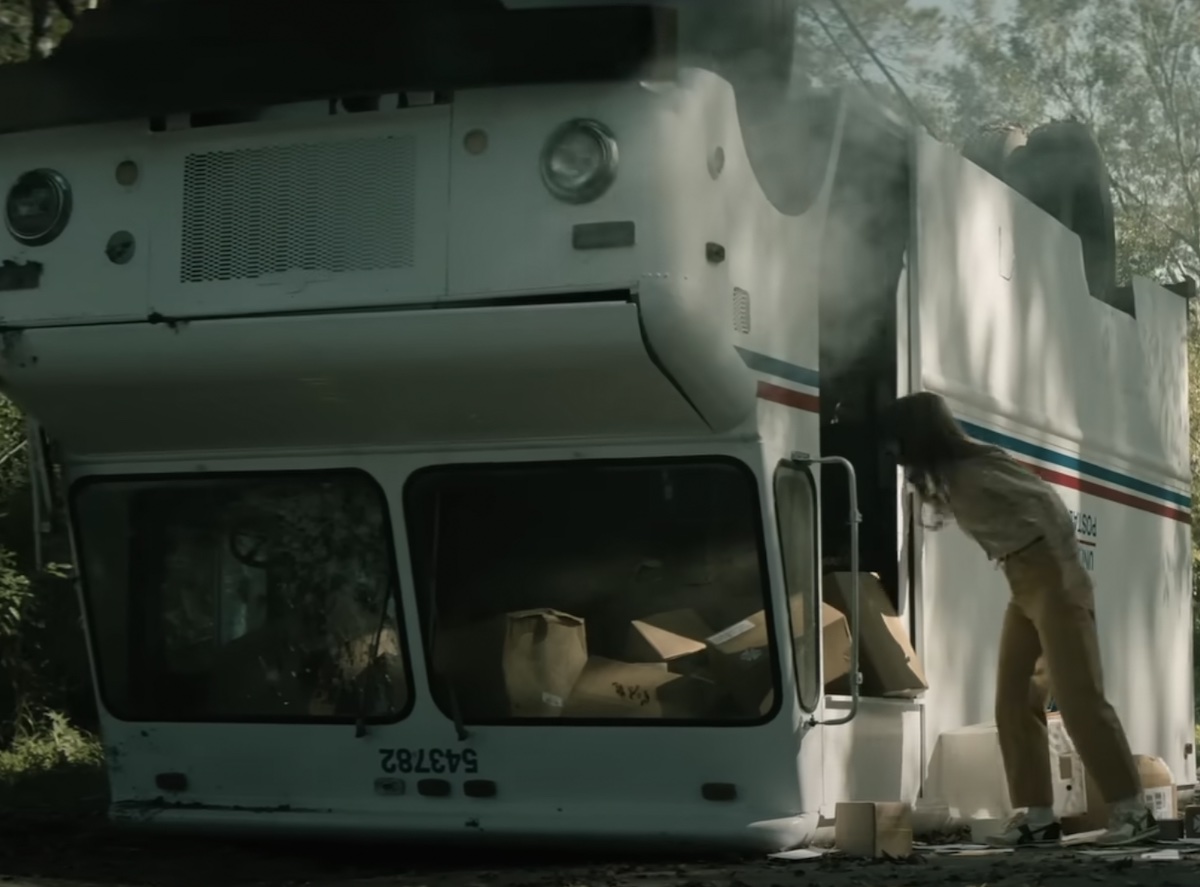 This sci-fi, horror spectacle quickly becomes an adrenaline-filled face-off between Brynn and the extraterrestrial beings who threaten her life — while forcing her to confront her past. Creaking floors and bright blue lights. An upside-down mail truck stranded in the street and huge explosions that send debris flying every which way. Levitating bodies and ear-piercing wails. Aliens meet trauma in this twisty-turny film bound to leave you checking under the bed before you go to sleep.
The movie also stars Zack Duhame, Evangeline Rose, Ginger Cressman, Dari Lynn Griffin, and Geraldine Singer.
'Chucky' Season 3 | October 5 | Peacock 
The USA | SyFy original series Chucky is back for yet another round of homicidal child's play. This time, the doll is targeting the most famous family in America: The First Family. Once inside the walls of the White House, what will this knife-wielding doll do? What can the masochistic toy accomplish adjacent to so much power?
In the trailer, a missing letter opener hints at a kill to come. The scene transitions as the president's secretary lifts the doll from the ground — and Chucky's motionless, innocent, and joyful expression gives way to a menacing furrowed brow. He stabs her in the neck and laughs with that blood-curdling euphoric mania he's notorious for before uttering "God Bless America." End of trailer.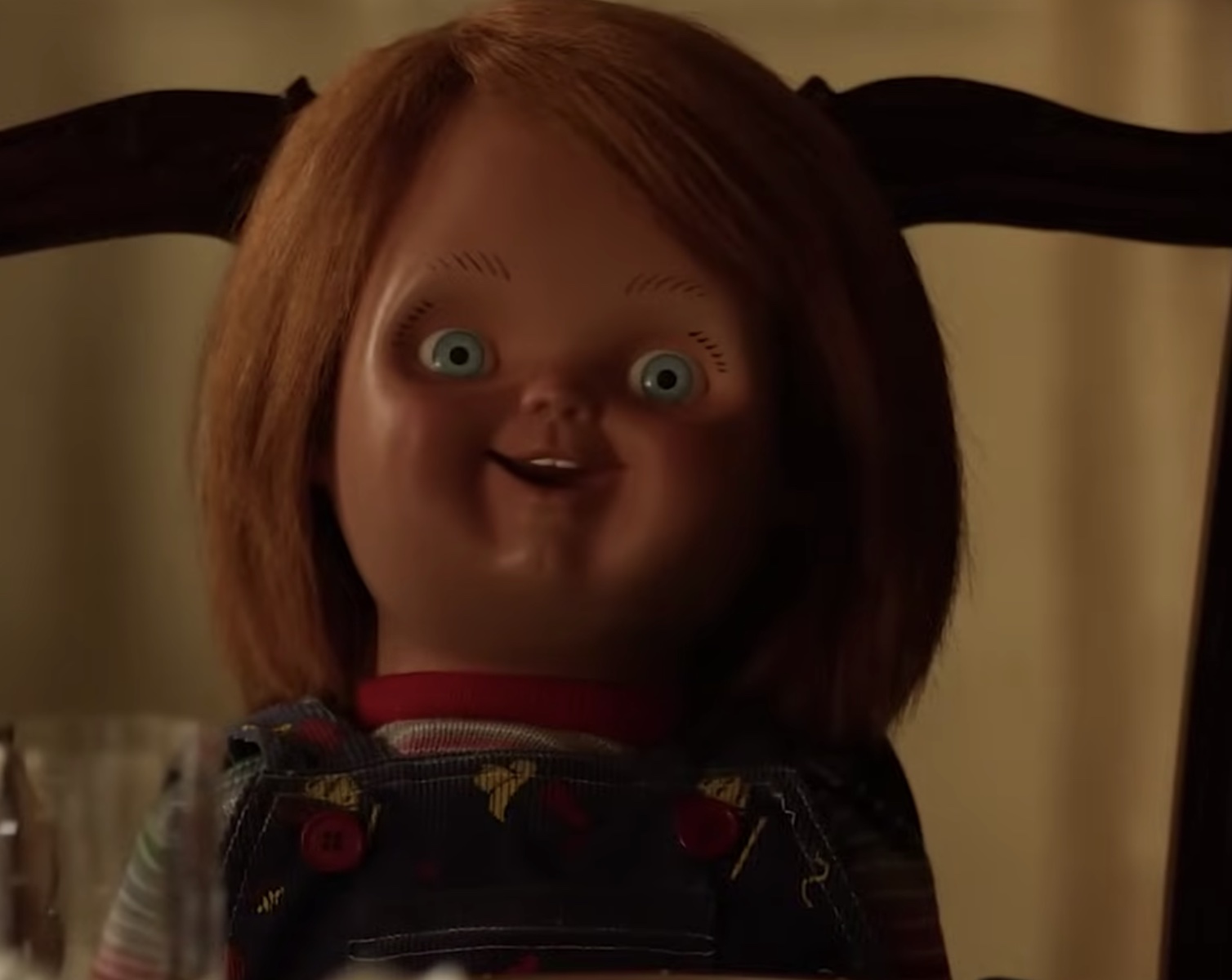 The upcoming season will see Zachary Arthur return as Jake Wheeler, Bjorgvin Arnarson as Devon Evans, Alyvia Alyn Lind as Lexy Cross, and Brad Dourif as the voice of Chucky. Jennifer Tilly will also reprise the glorious Tiffany Valentine once again.
Season 3 of Chucky debuts on USA and SyFy on October 4, and will be available for streaming the next day on Peacock.
'Pet Sematary: Bloodlines' | October 6 | Paramount+
Pet Sematary: Bloodlines serves as a prequel to the 2019 film Pet Sematary, and takes place 50 years before the events that unfold in the film based on the 1983 horror novel by the multiple-accoladed Stephen King. 
The story follows Jud Crandall, who dreams of escaping the small town of Ludlow, but the town's evil forces have other plans for the boy. It's never a good sign when a crow or raven smashes against your windshield. Nor does it seem a particularly good omen for a stranded dog to sit in front of your vehicle and lead to you a place labeled "Pet Sematary." "Can you hear the voices." asks one creepy character. The trailer is filled with suspense-building tactics and blood-splattering moments.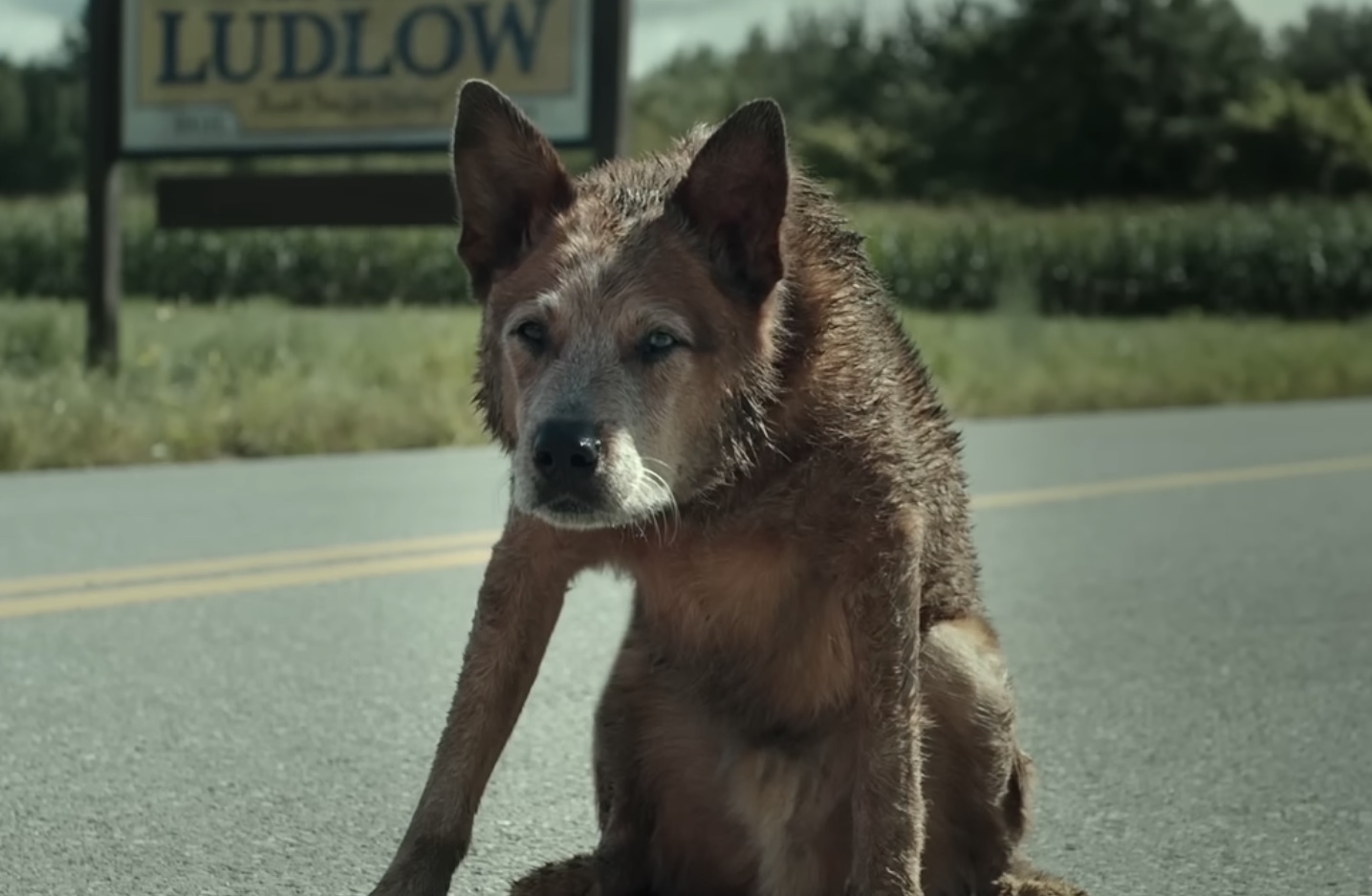 The Paramount+ original stars Natalie Alyn Lind, David Duchovny, Jackson White, Pam Grier, and Jack Mulhern.
'The Fall of the House of Usher' | October 12 | Netflix 
From horror auteur Mike Flanagan — the genius that gave us the harrowing and heartfelt The Haunting of Hill House and Bly Manor, as well as genre-distinctive, edge-of-your-seat masterpieces like Hush and Gerald's Game — comes The Fall of the House of Usher. The Netflix original series is yet another adaptation of a classic horror author's work. This time around, he's adapting Edgar Allen Poe (following successful interpretations of Stephen King and Henry James).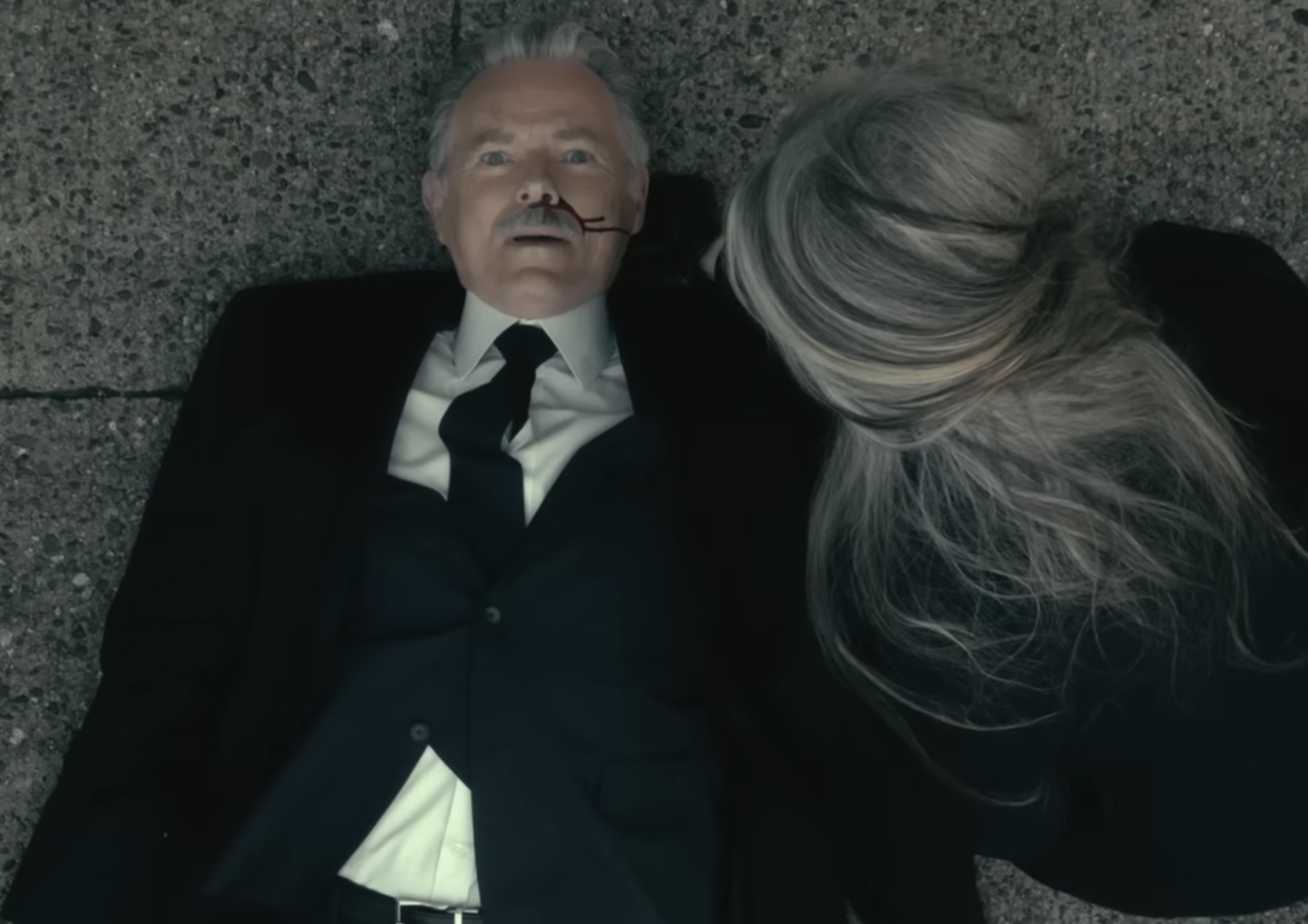 The series is a contemporary reimagining of Poe's story of the same name and follows the corrupt CEO of a pharmaceutical company, Roderick Usher. He must face his shady and morally bankrupt past as his children begin to drop dead in brutal ways. Based on the unnerving trailer — boasting a foreboding score and a ceaseless thump like a metronome — the show will give us a masked Carla Gugino dishing out consequences with righteousness and fervor. The show also stars frequent Flanagan collaborators Kate Siegel and Rahul Kohli, as well as Bruce Greenwood, Mark Hamill, Samantha Sloyan, and Zach Gilford.