You Can Now Rent Sidney's Home From 'Scream 3' (2000) on AirBnb
The vibe of this cabin is very "psychos can't kill what they can't find".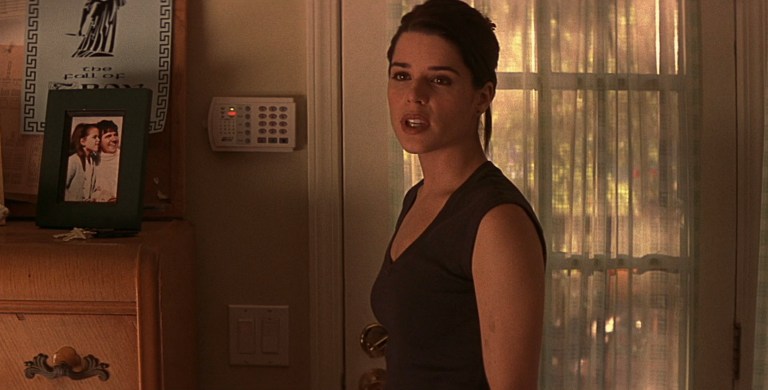 Thanks to Scream superfan and TikToker Jake Lubb we've been alerted that some spooky real estate is available for rent. Sidney Prescott's cabin in the woods from Scream 3 is available on AirBnb! Horror fans can spend the night in the home where Sidney hid out from Ghostface (and pretty much everyone else) for the whopping price of $711/night.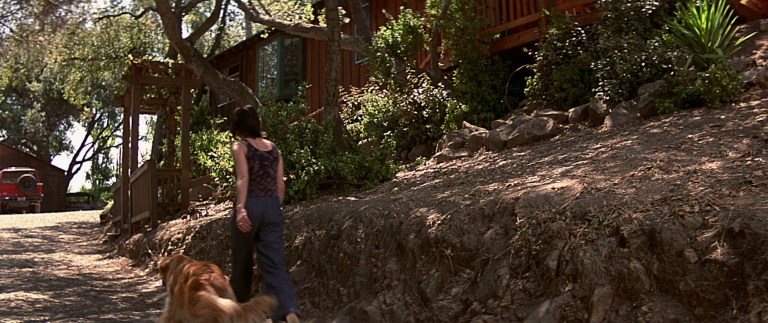 While Sidney was supposedly living in Monterey, California during this time, the home is actually located Topanga. Called "The Gate House" the home is one of seven filming and rental locations owned by a company called Elsewhere. Set on a private road, the 2-bedroom home can sleep six and has one bathroom.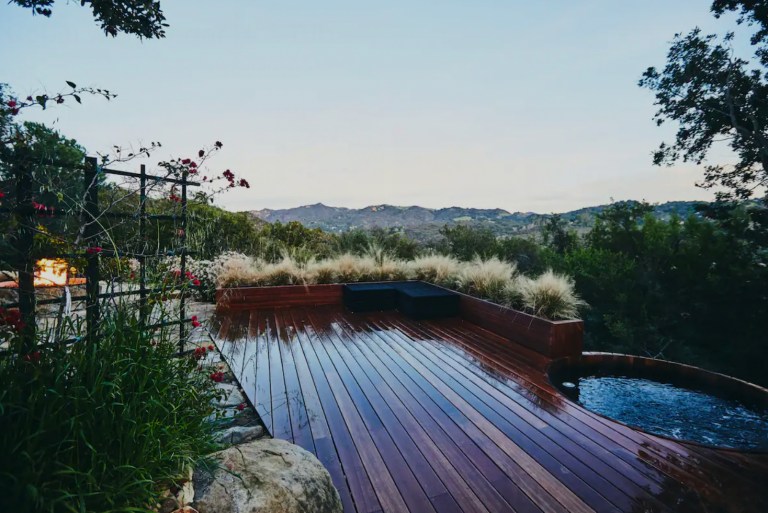 The property also features a fire pit, an outdoor shower and an outdoor soaking tub. Elsewhere purchased the 30 acre property in 2019 for $9.3 million. It was previously owned by Silver Spoons (1982-1986) actor Ricky Schroder while it was used for Scream 3.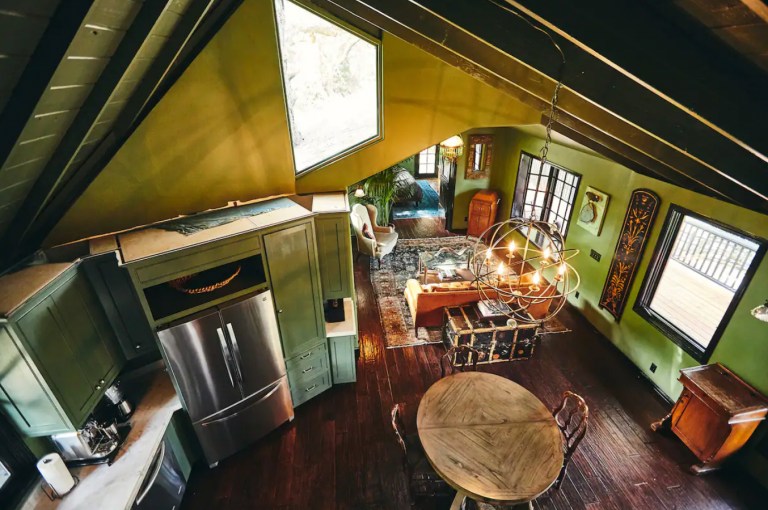 Sidney and her golden retriever, Cherokee, lived in the home after she had dropped out of public life. While her dad Neil checked in on her, she worked remotely for a crisis counseling hotline and almost no one knew where she lived. Aside from Neil, her only visitor was a ghostly appearance by her mother, Maureen Prescott.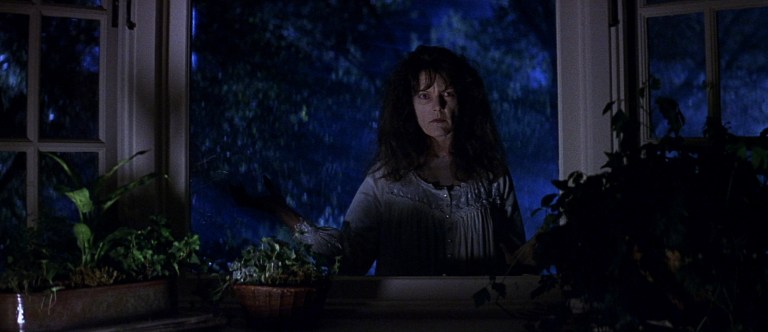 While the Gate House doesn't have a haunted history, horror fans can challenge themselves to sleep on the couch where Sidney wakes to Maureen's ghost at the window.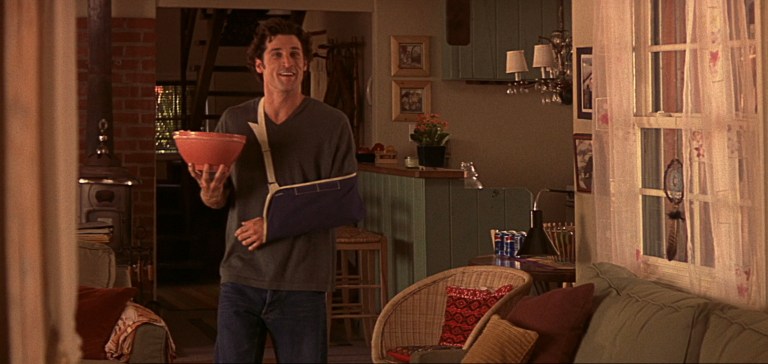 After the events of Scream 3 we see Sidney back at the home relaxing, leaving the gate and door open and her security system unarmed while she watches a movie with future husband Mark Kincaid. Another romantic area of the property is the large deck where Dewey Riley proposed to Gale Weathers with a ring hidden inside a copy of The Woodsboro Murders. If you're interested in spending a night in a part of horror history, you can find the AirBnb link here.