'Cocaine Crabs from Outer Space' and the Invasion of the 'Cocaine Bear' Mockbusters
We are in the midst of a low-budget wave of drugged animal movies. Here is what you can watch right now, and what you can look forward to in the near future.
In the wake of Cocaine Bear, many people fell in love with joking about various drug+animal movie titles. A few intrepid filmmakers took the joke to the next level and actually made a movie. Collected here are the mockbusters inspired by Cocaine Bear, mockbusters which may very well help establish "drugged animals" as a new subgenre of film.
Judging from the trailer, Cocaine Crabs from Outer Space might have the lowest budget of all the mockbusters mentioned in this article. But that's not a bad thing. The movie is a goofy comedy that appears to mash up various genre of film including monsters, alien invasion, horror, gore, and even buddy movies (with the buddies being an alcoholic detective and a pet-store worker). It looks oh so bad, and oh so good at the same time. Cocaine Crabs from Outer Space will be released in late August on a limited number of Blu-ray discs, but there is no word on a streaming date.
Crackcoon is coming soon, and it looks like a lot of dumb and bloody fun. The plot, like most of these mockbusters, is self-explanatory. A raccoon gets into a bag of drugs and then starts killing people in horrible ways. Crackcoon is directed and co-written by Brad Twigg who has made gory movies like Milfs vs. Zombies (2015) and WrestleMassacre (2018). No release date has been announced for Crackcoon yet, but we'll let you know when the information becomes available.
A cougar eats a bunch of cocaine and goes on a rampage in Los Angeles. Cocaine Cougar is micro-budget silliness fro SoCal Cinema Studios (aka SCS Entertainment), the company responsible for movies like Ebola Rex (2021) and 5G Zombies (2020). You can watch Cocaine Cougar on Amazon, or you can watch on SoCal Cinema Studios independent on-demand site. They also have a Roku channel.
By all appearances, Cocaine Shark was a shark/monster movie that wasn't necessarily meant to emulate Cocaine Bear before its distributor, Wild Eye Releasing, decided to change its title. But that doesn't mean the movie isn't totally fun. You can read about our investigation into exactly what Cocaine Shark is in our article about its premiere in Japan, or you can just go ahead and watch it yourself. Cocaine Shark is currently streaming on Tubi, and it releases on DVD on July 11, 2023.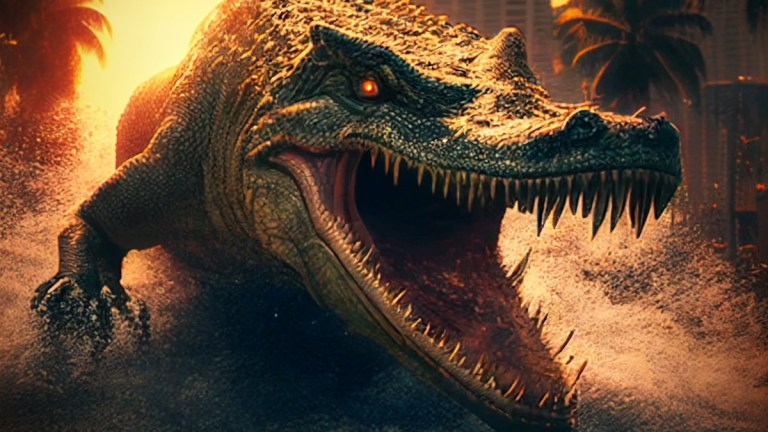 The existence of Attack of the Meth Gator was announced the very same day that Cocaine Bear was released in theaters. Attack of the Meth Gator is being produced by The Asylum, an independent film company well-known for its low-budget knock-offs as well as intentionally campy movies like the Sharknado franchise. No official plot description has been released for Attack of the Meth Gator yet, and its release date has only been stated as "summer 2023."
Crackodile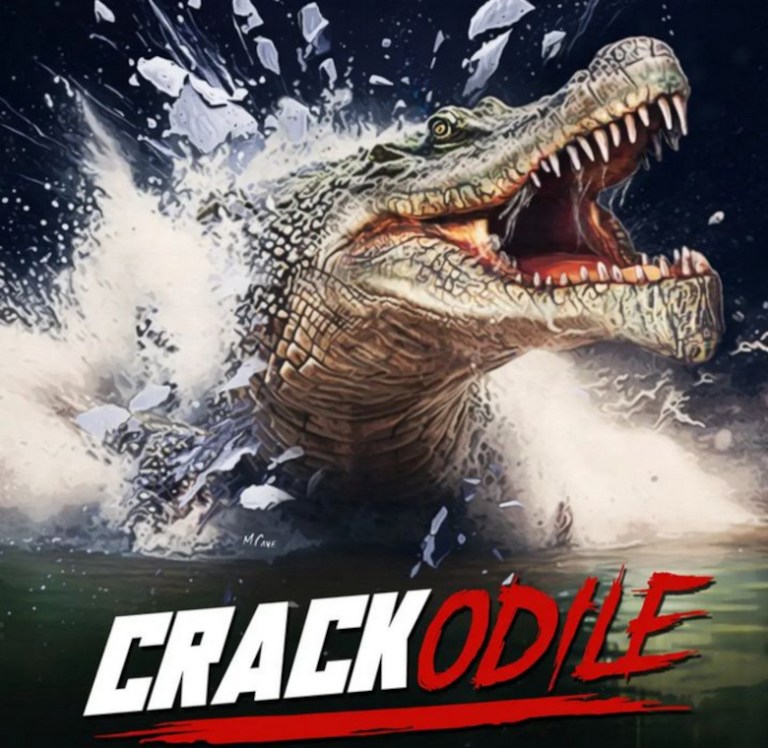 Crackodile is being referred to as a sequel to Crackcoon by filmmaker Brad Twigg, but nothing else is known about the movie at this time. We can probably expect to hear more about it after the release of Crackcoon.