50+ Italian Mafia Movies
A list of movies about Italian mafia in chronological order.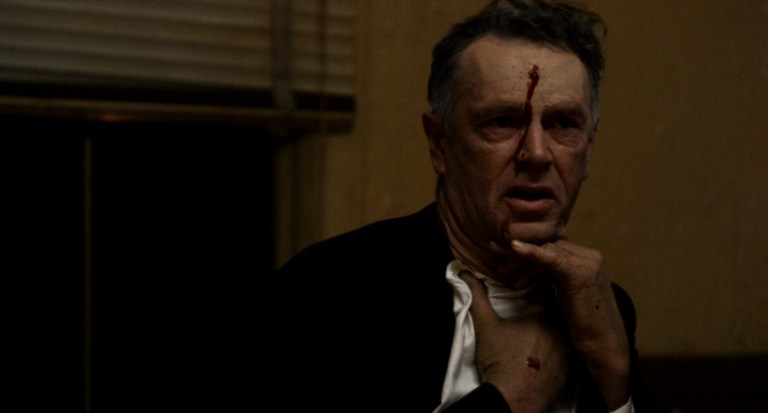 The assimilation of Italian-Americans into wider American culture is a success story that has captured the nation's imagination because it was widely achieved through organized crime.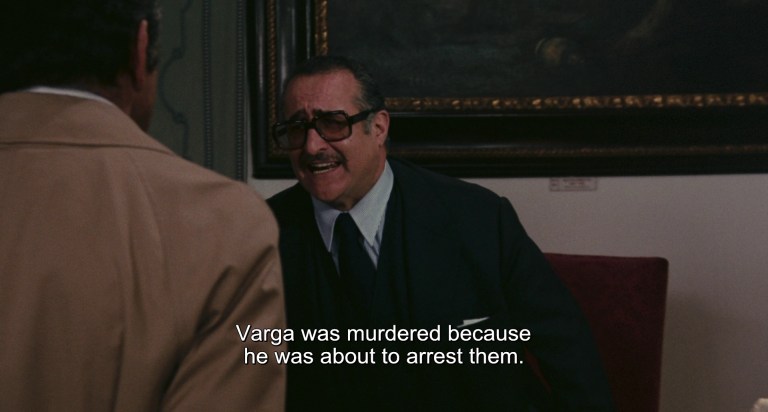 Although persecuted and confined to their own ghettos when they first arrived on American shores in the late 1800s, Italians weren't fully recognized as "American" until the 1950s and 1960s, and largely due to the fact that they systematically fought against nativist persecution through their adeptness at organized crime and contract murder.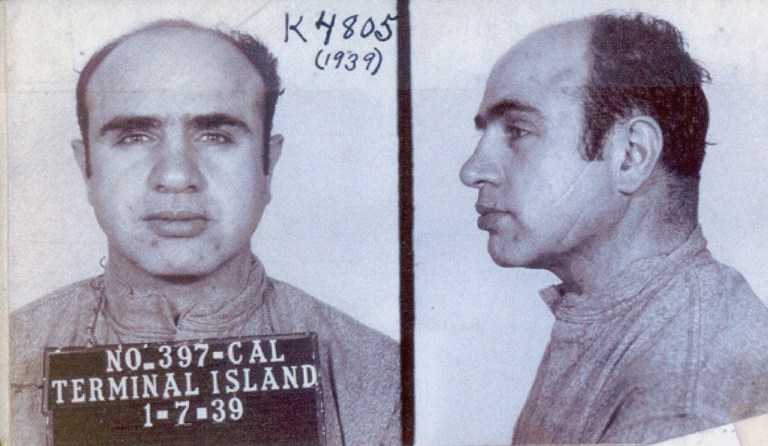 Gangsters such as Al Capone and John Gotti are among the unlikeliest folk heroes in American history. Martin Scorsese and Francis Ford Coppola are the most prominent directors of Mafia films, which focus on drug trafficking, book-making, extortion of businesses, and contract murder.
Here are some of history's most famous and influential Mafia films, both domestic and foreign, followed by a brief chronology of Italian organized crime both in Italy and America.
Old / Classic Mafia Movies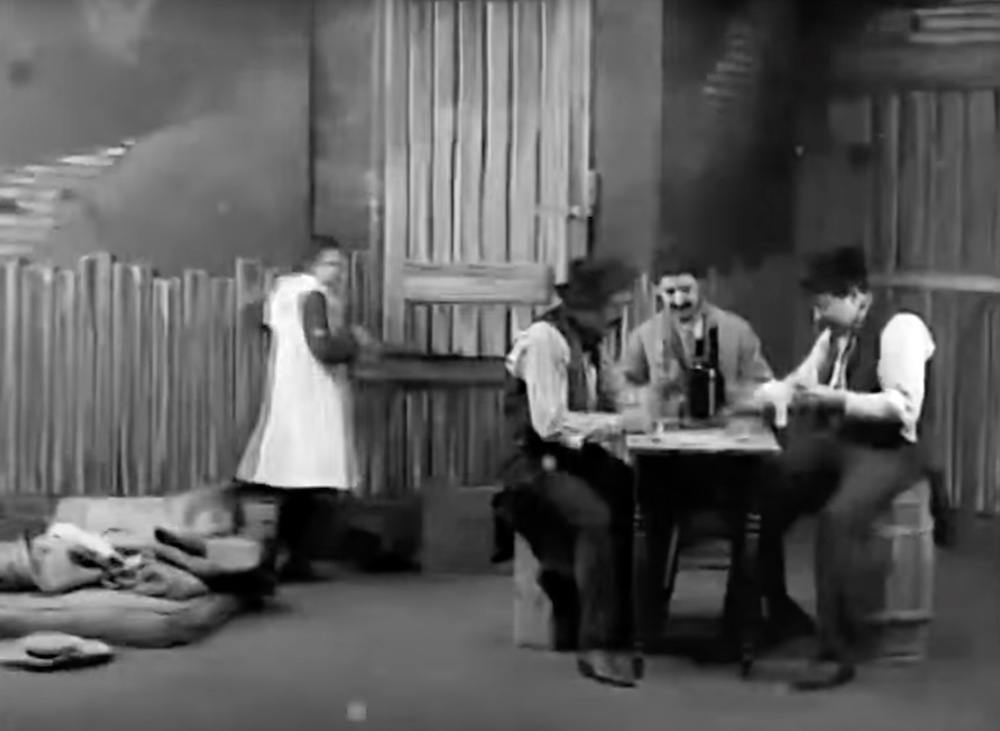 Subtitled True Story of a Recent Occurrence in the Italian Quarter of New York, this 11-minute silent saga is widely considered the first gangster movie ever made. The "Black Hand" of the title refers to Italian extortion rackets that trace all the way back to the 1700s in Naples. Often when a business was marked for death, a mafioso would dip his hand in black paint and mark a storefront with an imprint of a black hand. Ostensibly based on a true story, the plot involves two gangsters who write a threatening letter to a butcher, demanding extortion money lest he, his family, and his butcher shop face destruction. When the butcher, who is terrified and wishes to comply but can't scrape up the required payoff, fails to meet their demands, the two gangsters kidnap his daughter, who is eventually rescued by the police.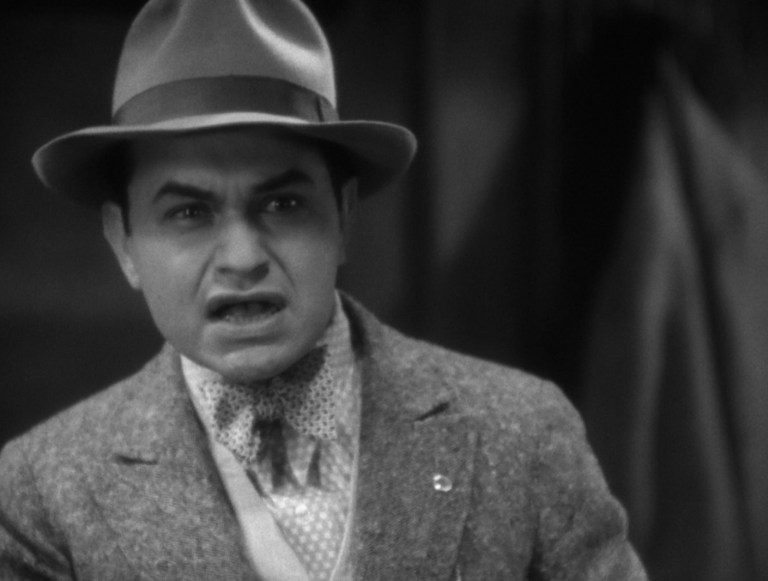 This is not the first gangster movie of the pre-Code talkies era, but it's the one that set the template for the classic 1930s Prohibition era of gangster movies. Edward G. Robinson became a Hollywood icon with his portrayal of Caesar Enrico "Rico" Bandello, a small-time criminal from the sticks who moves into the city with his friend Joe Massara (Douglas Fairbanks, Jr.) to work his way up to the top of the criminal underworld through violence and intimidation. Although Rico's character was thought to be based on infamous Chicago mobster Al Capone, it was actually based on a different Windy City hood named Salvatore "Sam" Cardinella, who had also made a name for himself running illegal liquor in the early days of Prohibition. At the end of the movie, after Rico is shot with a machine gun, he mutters, "Mother of mercy, is this the end of Rico?," which became one of the most famous lines in film history. It is also thought that the federal organized crime act that eventually helped bring down the Mob—1970's Racketeering Influence Corrupt Organization Act, aka the RICO Act—was in part a reference to Edward G. Robinson's character in Little Caesar.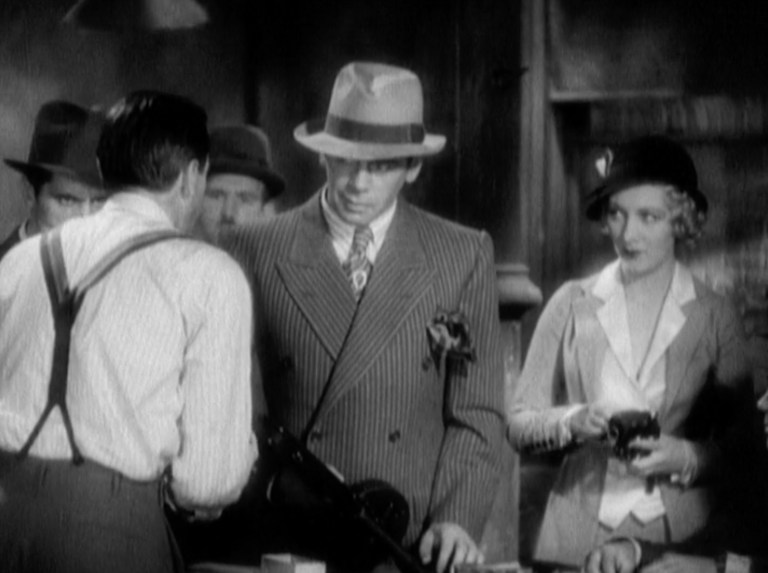 Paul Muni (center) played the title role as a ruthless Chicago mobster based on Al Capone.
Although people these days would likely associate the name "Scarface" with the Cuban gangster that Al Pacino played in Brian de Palma's 1983 epic, actor Paul Muni was even more vicious and sociopathic in his role as Antonio "Tony" Camonte, a ruthlessly violent, Tommy Gun-toting gangster who was based on Al Capone. Scarface also made a star of the dapper George Raft, who was unique among film stars who played gangsters in that he actually had several high-profile mobsters as personal friends. Screenwriter Ben Hecht says that some of Al Capone's henchmen approached him during filming to ask if Camonte was based on Capone. He told them it wasn't but that he wanted audiences to think that it was, since it would fill the seats. Apparently pleased that Ben Hecht was also a conman, the mobsters reportedly left satisfied without harming him. Al Capone himself was said to be so happy with the movie that he had his own personal copy. Time Out writes, "Howard Hawks and Richard Rosson's formative gangster classic shocked the world with its lightly fictionalized take on how Al Capone Tommy-gunned his way to being king of Chicago."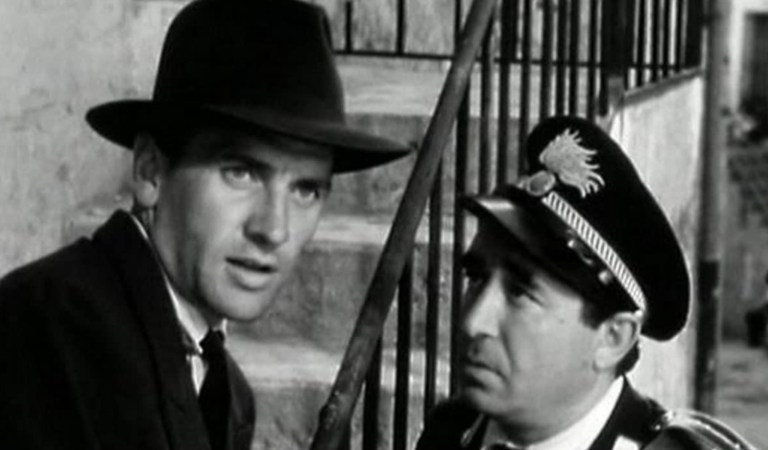 Massimo Girotti (left) plays an honest judge who is sent to preside over a Mob-run Italian village.
Released in Italy as In nome della legge, this is the first post-WWII Italian film to explicitly mention the Mafia's existence. Federico Fellini cowrote the script, which stars Massimo Girotti as a strict, law-abiding judge who is appointed to rule over a small Sicilian village named Capodarso that is controlled top-to-bottom by the Mob. The film is based on a novel called Piccola pretura and is considered one of the first movies of the emergent Italian neorealism movement.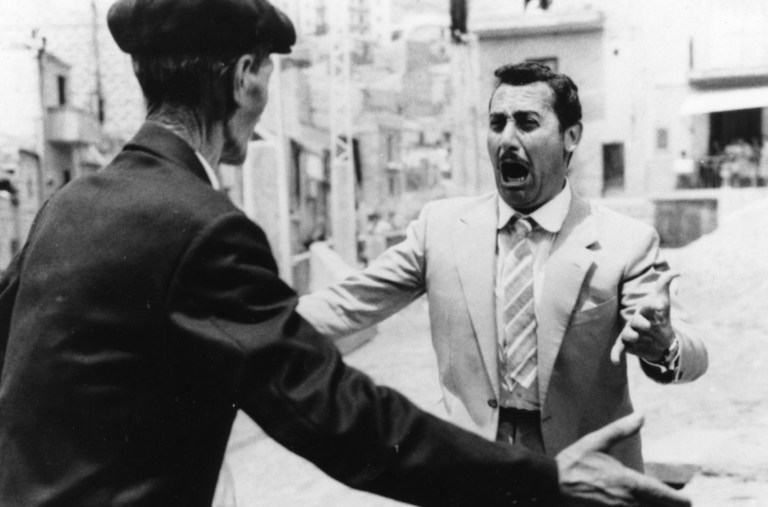 A dark comedy about the cultural struggle between industrial and cosmopolitan northern Italy and Sicily, the southern Italian island which is more backward, traditional, and controlled by the Mafia. Antonio Badalamenti (Alberto Sordi) stars as a supervisor at a Milanese auto plant who lives with his blonde wife and two daughters. One day, as he's leaving Milan for a two-week vacation in Sicily, the plant manager asks him to deliver a gift to Don Vincenzo, a Mafia Godfather. Much of the comedy is evoked via culture shock, as Antonio's blonde wife finds Sicilians to be violent, crude, and boorish. Francis Ford Coppola cited Mafioso as the inspiration for 1972's The Godfather. Salon writes, "Watching this buoyantly melancholy dark comedy, originally released in 1962, is like discovering a lost world."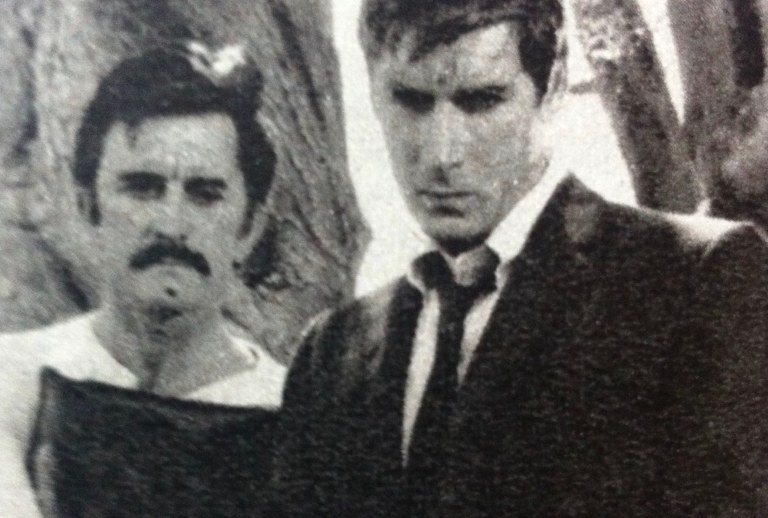 Veteran Hollywood leading man Kirk Douglas—who produced the film—plays an aging mafioso whose younger brother (Alex Cord) returns from the Vietnam War wanting to break free from all ties to the Mafia but finds himself being drawn back in despite his wishes and better instincts. The film was a box-office flop, which was largely attributed to the fact that neither Douglas nor Cord was able to convincingly play Sicilians. The film was such a failure that Paramount Pictures almost decided not to make 1972's The Godfather.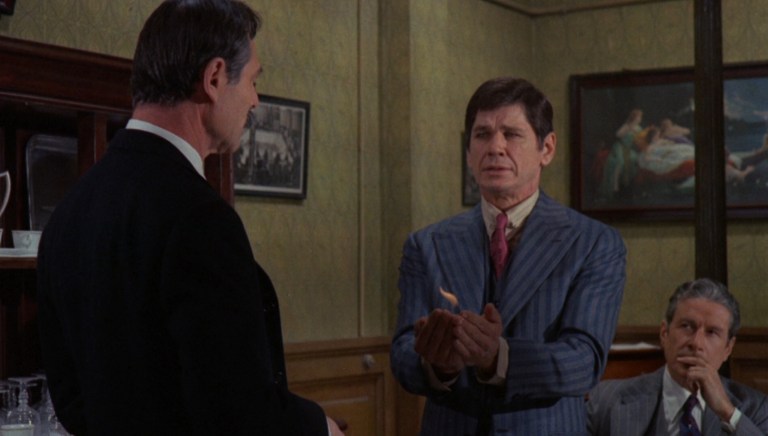 In 1962, gangster Joe Valachi was the first "made" mafioso who testified before Congress not only admitting the existence of the Italian Mafia, but revealing before the public some of its secret rituals. Charles Bronson plays Valachi in this adaptation of a 1969 novel by Peter Maas—who would later call it "one of the worst films ever made"— based on Valachi's testimonial. The film finds Valachi in prison with a contract out on his life from Don Vito Genovese (Lino Ventura). Producer Dino De Laurentiis says that they had to move filming from NYC to Italy because he'd been directly threatened by a New York crime boss: "We had been shooting for 18 days in New York when a letter arrived at my hotel. It was on the stationery of the Italian-American Civil Rights League, and it was signed by Anthony E. Colombo. We had by no means finished our shooting schedule in New York, but we started to move the entire company of actors, technicians and equipment to Rome towards evening of the same day."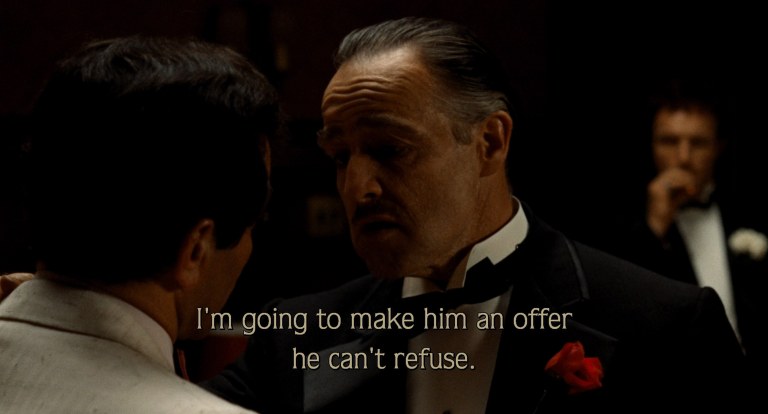 Still the king of all Mafia movies as well as the only film to win the Best Picture Academy Award along with its sequel. Based on Mario Puzo's novel and moodily lensed by Gordon "The King of Darkness" Willis, The Godfather stars Marlon Brando as Vito Corleone, head of a New York Mafia family. Al Pacino stars as Vito's son Michael, an ex-Marine who wants to break free of crime but reluctantly takes over the syndicate when Vito falls dead while gardening his beloved tomato patch. This is the film that "mainstreamed" La Cosa Nostra for Americans. It was so realistic that Salvatore "Sammy the Bull" Gravano, a Gambino crime family underboss who eventually snitched on John Gotti, stated: "I left the movie stunned. I mean I floated out of the theater. Maybe it was fiction, but for me, then, that was our life. It was incredible. I remember talking to a multitude of guys, made guys, who felt exactly the same way." Roger Ebert explains why a film about sociopathic murderers wound up being loved by the American public: "The Godfather is told entirely within a closed world. That's why we sympathize with characters who are essentially evil….The story views the Mafia from the inside. That is its secret, its charm, its spell; in a way, it has shaped the public perception of the Mafia ever since."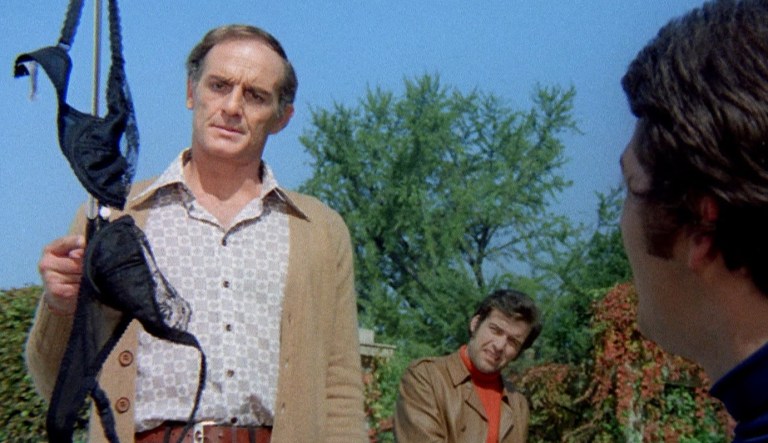 Released in Italy as Milano rovente, director Umberto Lenzi's film stars Antonio Sabato as Salvatore, a blond-haired, mustachioed Milanese grocer who is also a "made" mobster who traffics in prostitution. He soon finds himself squaring off against a French gangster known as "Le Capitaine" who wants to wrest control of all crime syndicates in the area. Much of the rivalry revolves around the ethnic differences between the French and Italians. As their conflict escalates, the violence involves male genital torture, a bus full of schoolgirls getting kidnapped, and a forced drowning.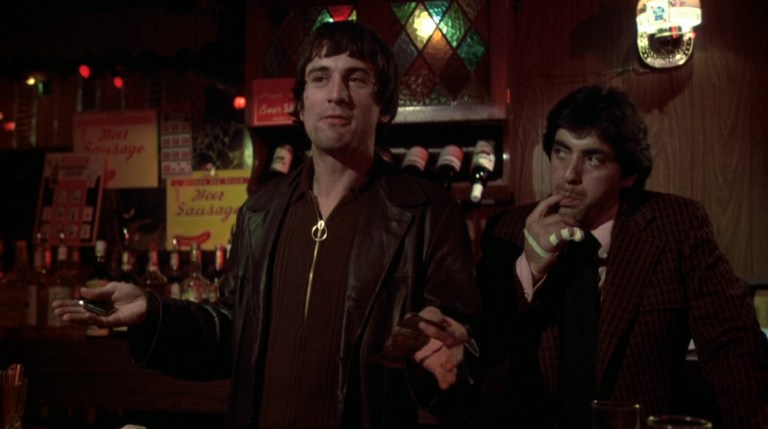 The first and rawest of what as of 2021 were four Mafia-themed films by American auteur Martin Scorsese—followed by Goodfellas (1990), Casino (1995), and The Irishman (2019)—Mean Streets would also mark the first of nine cinematic pairings between Scorsese and actor Robert De Niro. Mean Streets—which was originally titled Season of the Witch—is partly autobiographical, as it's based on Scorsese's childhood growing up in Lower Manhattan's Little Italy neighborhood. As opposed to the grand and operatic sweep of The Godfather, Mean Streets is about small-time, two-bit hoods who may be in the Mafia or who may only be angling to join—it's never made clear. Harvey Keitel stars as Charlie, a collections agent and tortured Catholic with his own sense of morality and justice who has a soft spot for Johnny Boy (De Niro), a violently unstable street thug who constantly runs up debts all over town. Godfather director Francis Ford Coppola was so impressed with Scorsese's talent that he funded part of the film and even suggested that Scorsese direct Godfather II.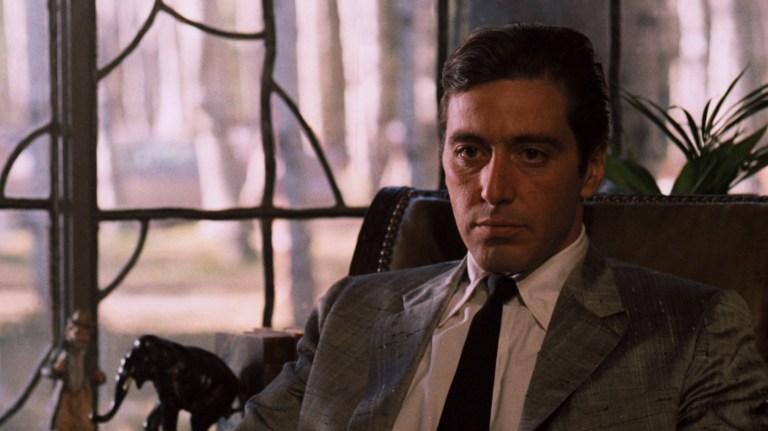 A sprawling, three-hour-and-twenty minute prequel/sequel to The Godfather that some consider superior to the original. The film lurches back into the past to show how Vito Corleone (played here by Robert De Niro, who won a Best Supporting Actor Oscar) worked his way up the ranks of Little Italy's criminal underworld to lead an organized-crime family. It also picks up in the 1950s as Michael Corleone (Al Pacino) consolidates his control over the family and expands his control into Las Vegas and finds himself betrayed by his brother Fredo. Roger Ebert writes, "I would have appreciated separate films about young Vito and the evolution of Michael. Never mind. What we have are two compelling narratives, two superb lead performances and lasting images….The crucial difference between the two films is that Vito is sympathetic, and Michael becomes a villain."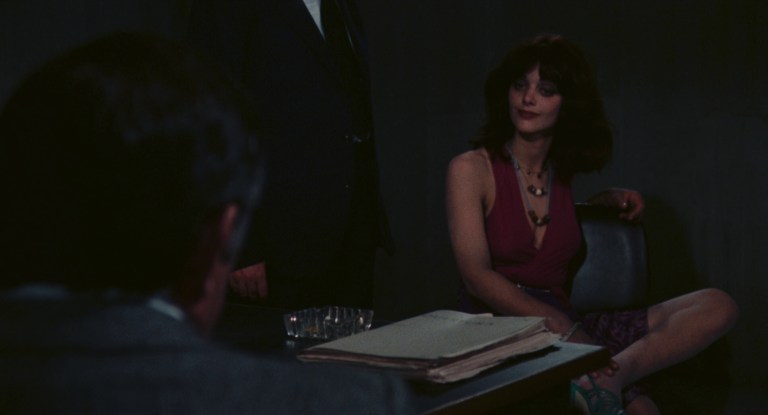 A strange little Italian thriller that depicts all of Italy's institutions as infiltrated by the Mafia.
Originally released in Italy as Cadaveri eccelenti, the corpses in the title refer to: 1) the bodies of judges that were left strewn throughout Italy during the 1970s as left-wing and right-wing terrorists battled for dominance; 2) the legendary Italians from days gone by who are commemorated in the Palermo Catacombs; and 3) an obscure parlor game invented by French Surrealists. Lino Ventura plays police inspector Amerigo Rogas, who is assigned the unenviable task of investigating the judges' murders. The film also makes clear that the Mafia, the Roman Catholic Church, and the Italian judicial system are all intimately intertwined in a web of corruption.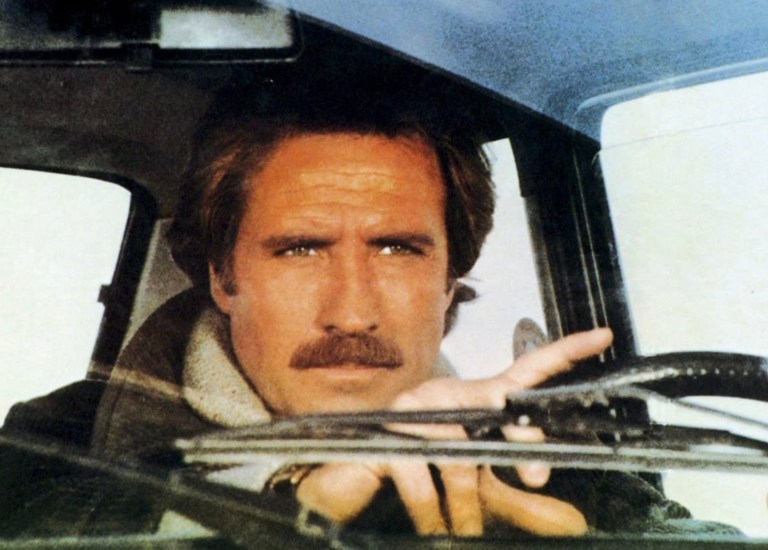 From Corleone to Brooklyn is veteran Italian director Umberto Lenzi's foray into the Mafia genre.
Cited by Quentin Tarantino as a huge inspiration on his filmmaking, Umberto Lenzi's Da Corleone a Brooklyn is a prime example of the hyper-violent Italian genre known as poliziesco, featuring insane levels of brutality and copious shots of nude women. Michael Barresi is a ruthless Italian mafioso who flees the Sicilian town of Corleone after his chief rival is murdered. Cool Ass Cinema writes, "With the ambitious From Corleone to Brooklyn, [director Umberto] Lenzi said 'arrivederci' to the Italian crime genre, and went out with an exciting, oftentimes tense, and occasionally despondent and gloomy bang."
Mafia Films Through 1980 – 1999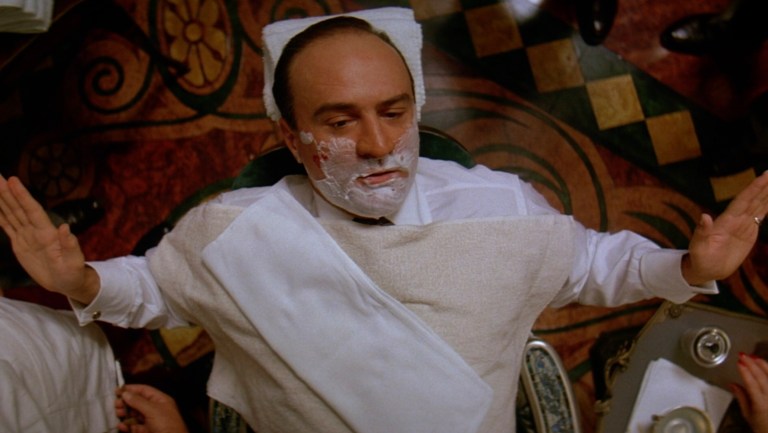 Director Brian De Palma's take on Prohibition-era Chicago and the legendary clash between Al Capone (Robert De Niro) and Federal Agent Eliot Ness (Kevin Costner), the latter of whom assembles a tight-knit team of G-Men who vow to fix the ubiquitous corruption that hangs over the city under Capone's malevolent reign. Sean Connery won his only Academy Award (Best Supporting Actor) for his portrayal of a ruthless Irish cop named Jimmy Malone, who explains that the only way to take out Capone is by being more ruthless than him: "You wanna know how you do it? Here's how: They pull a knife, you pull a gun. He sends one of yours to the hospital, you send one of his to the morgue! That's the Chicago way, and that's how you get Capone! Now do you want to do that? Are you ready to do that?" Reel Views writes, "The Untouchables is a tour de force, the pinnacle of a career. For Brian De Palma, known best for his stylish crafting of Hitchcock-influenced plots, The Untouchables represents not only a departure from the norm, but an unqualified triumph." The soundtrack is by legendary Italian composer Ennio Morricone.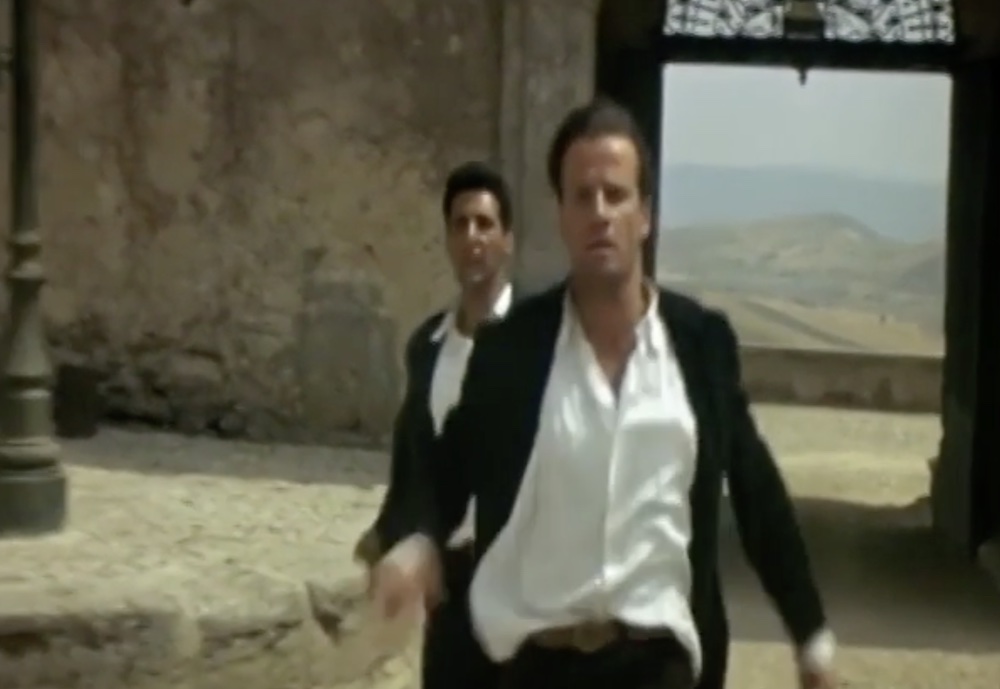 A spinoff of The Godfather, but with all action scenes and all references to the Corleone family removed.
A spinoff of Mario Puzo's novel The Godfather but with all references to the Corleone family removed, director Michael Cimino's The Sicilian stars Christopher Lambert as Salvatore Guiliano, a self-styled Italian Robin Hood in the post-WWII era who robs from the rich and gives to the poor and in the process becomes a folk hero to the rural Sicilian peasantry. As he attempts to lead a popular revolt for Sicilian independence, he locks horns with the Catholic Church, the Mafia, and Italy's financial elites. In order to meet the producers' demands that the film run no longer than 120 minutes, Cimino (most famous for directing The Deer Hunter) was forced to delete all the action scenes.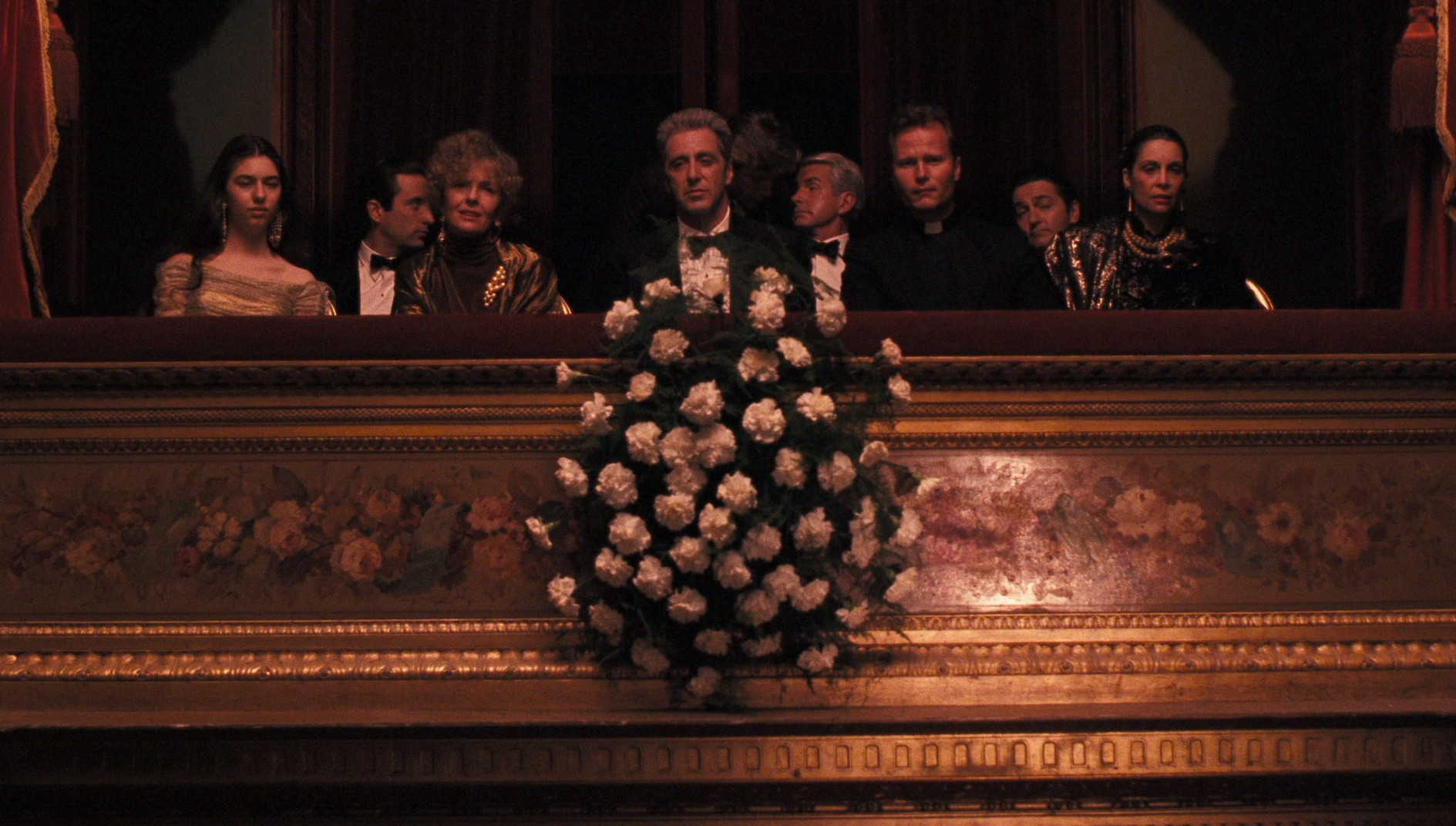 The final installment in Mario Puzo and Francis Ford Coppola's Godfather trilogy finds Michael Corleone (Al Pacino) in his 60s and desperately seeking to leave the Mafia and finally lead an honest life, but as Michael famously and exasperatedly exclaims, "Just when I thought I was out, they pull me back in!" As part of their efforts at atonement, the Corleones write a check to the Catholic Church for $100 million, only to find that the price of forgiveness may be steeper than that. The film's plot was conceived by Coppola and Puzo and interweaves several contemporary real-life incidents (Pope John Paul II's death, the lynching murder of a Vatican banker from London Bridge) with the sad and somber decline of the Corleone crime family.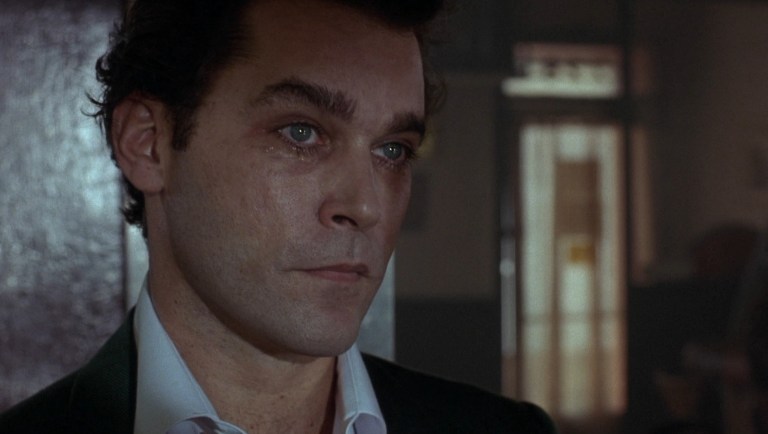 Ray Liotta stars as real-life Mob informant Henry Hill.
Considered by many to be the finest of Martin Scorsese's several Mafia-themed films, Goodfellas stars Ray Liotta as Henry Hill, the mobster who eventually turned state's evidence against the Mafia and went into hiding. Joe Pesci won a Best Supporting Actor Academy Award for his role as a loose cannon who can't take a simple compliment about his sense of humor: "I'm funny how, I mean funny like I'm a clown, I amuse you? I make you laugh, I'm here to fuckin' amuse you?" Pesci based the character on a sensitive mobster who intimidated him while Pesci was working as a busboy during his youth. Reel Views writes, "Goodfellas is not about Mafia dons, but about those who exist on a lower level. It's about the bonds that are formed between compatriots in crime, and how betrayal is the most heinous offense imaginable. The Mob is a fraternity—an all-boys club where everyone looks after each other."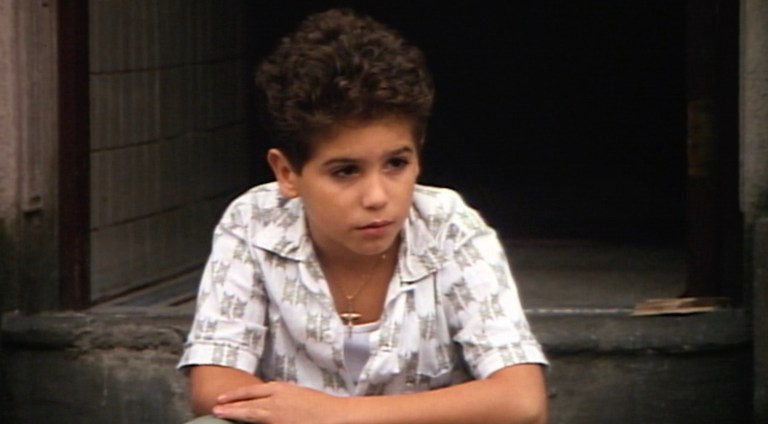 Robert De Niro debuted as a director in this adaptation of Chazz Palminteri's autobiographical one-man play about coming of age in the late 1960s in the Bronx as demographic changes threaten the Mob's supremacy in the criminal underworld. Palminteri portrays Calogero Anello, whose father is an honest working man who hates the Mob, but Calogero becomes entranced with the criminal lifestyle after a charismatic mobster (De Niro) becomes his mentor. Roger Ebert spotlights the difference between the Mob life and family life, saying that the film is "About how some boys grow up into men who can look at themselves in the mirror in the morning, and others just go along with the crowd, forgetting after a while that they ever had a choice."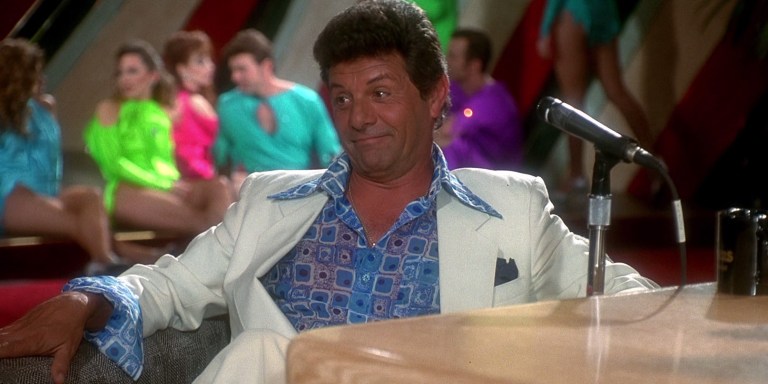 Joe Pesci plays an arrogant Midwestern mobster transplanted into the glitzy world of Las Vegas.
In this, the third of Martin Scorsese's Mafia films (after Mean Streets and Goodfellas), the locale is finally switched from New York City out to Las Vegas in the waning days of the Mob's almost total control of the city. Robert De Niro plays sharp-dressed Jewish mobster Sam "Ace" Rothstein, whose genius for gambling wins him the favor of local Italian mobsters, especially Nicky Santoro (Joe Pesci). Scorsese would give De Niro and Pesci basic outlines of their conversations but allowed them to improvise nearly all of their dialogue. A surprising standout role is that of Billy Sherbert, who is played for dramatic rather than comic effect by legendary insult comic Don Rickles.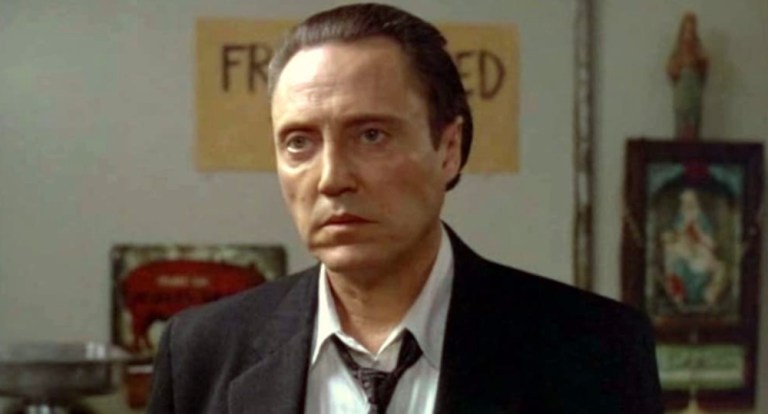 In Abel Ferrara's period piece about a New York Mob family in the 1930s, Christopher Walken and Chris Penn play brothers who are mourning the shooting death of their sibling, Johnny Tempio (Vincent Gallo) and vow ruthless vengeance against his killers. Roger Ebert writes, "The Funeral is about the kinds of gangsters the Corleone family might have become, if they had all gone to college. It's a film where violence is delayed by conversations about morality, where the younger brother has left-wing sympathies and strange kinks, where the leader of the family protests, 'I have ideas. I read books.'"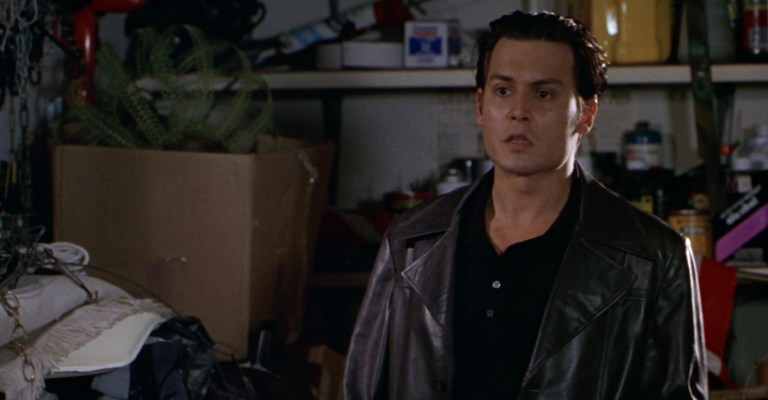 In this true story set in the 1970s, Al Pacino plays down-and-out hitman Lefty Ruggiero, who takes a newcomer under his wing, completely oblivious to the fact that Donnie Brasco (Johnny Depp) is an undercover federal agent whose real name is Joe Pistone and is seeking to infiltrate the Mafia. All dialogue by the mobsters was dubbed in by Sicilian actors. The real-life Joe Pistone said that the film is mostly accurate and "portrayed the Mob as it is." The word "fuck" is uttered a staggering 185 times throughout the movie.
Recent Mafia Movies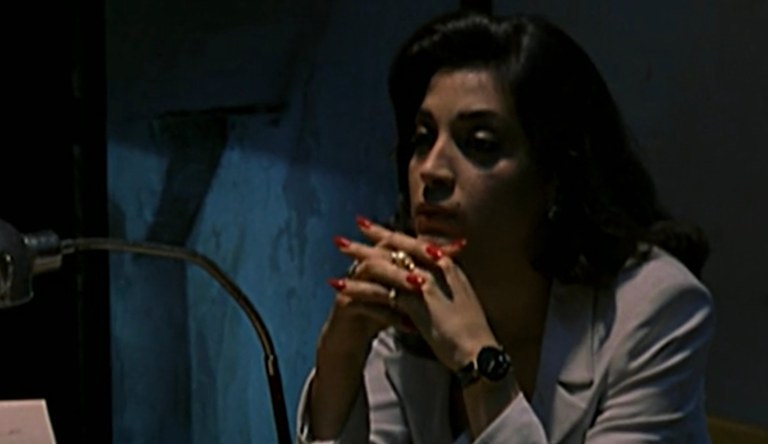 Illicit love threatens to topple a Mafia family.
This Italian drama with English subtitles stars Donatella Finocchiaro in the title role as a Mafia trophy wife who runs a shoe shop that's a front for her husband's drug business—baggies of cocaine are sold stuffed inside shoes. Things get even more complicated when Angela falls in love with a recently "made" mafioso named Masino—and neither one is aware that federal agents are taping all their phone calls. The BBC writes, "Based on real events and filmed on the gritty, urban streets of Palermo in Sicily, Angela captures the gritty side of the mob in a documentary style that doesn't exist in glossy American Mafia dramas."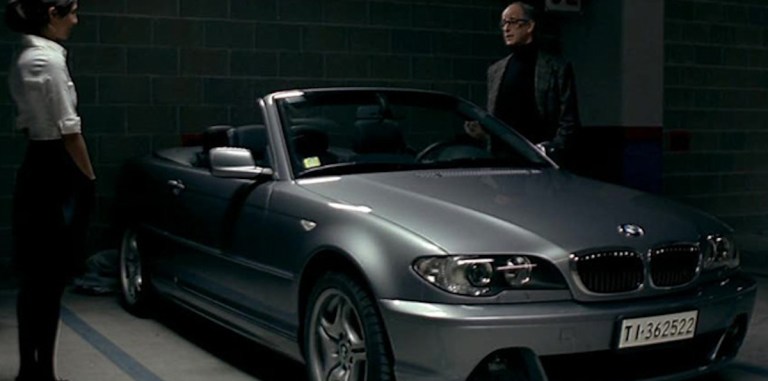 Originally released in Italy as Le conseguenze dell'amore, Toni Servillo plays Titta di Girolama, a bored ex-mafioso who's been living an extremely quiet life in Switzerland for eight years until he meets a hotel barmaid named Sofia (Olivia Magnani) and finds himself sucked right back into the violent intrigue of mob life. The BBC writes, "Undeniably arthouse, yet as thrilling and polished as anything in the multiplex, The Consequences Of Love is an audacious, hugely rewarding gem of a film that demands to be seen."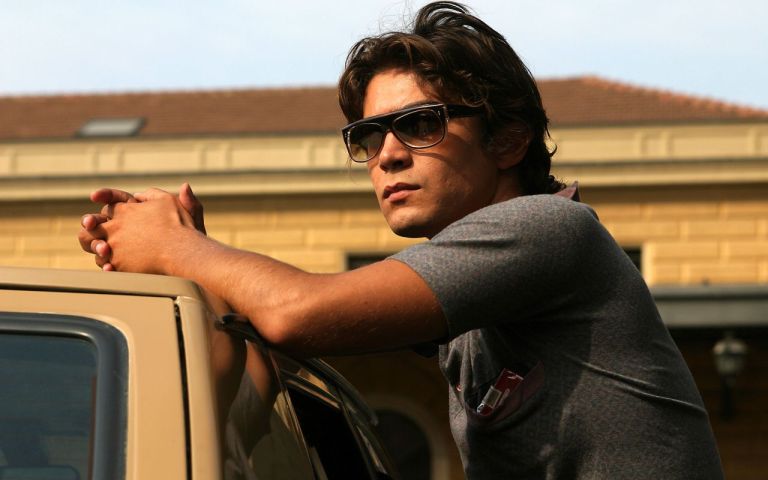 Released in Italy as Romanzo Criminale, the film is set in Rome during the 1970s and 1980s amidst the tumult of social change and government corruption. A trio of lifelong friends decide to band together to ingratiate themselves with the Mob. To give the film a sense of verite, director Paolo Sorrentino weaves archival TV footage of contemporary events such as Italy's 1982 World Cup triumph and the bombing of a train station in Bologna. Based on a bestselling novel that was largely rooted in the true story of Rome's most famous gang, the Maglianas, the film's success led to an Italian TV series that lasted two seasons.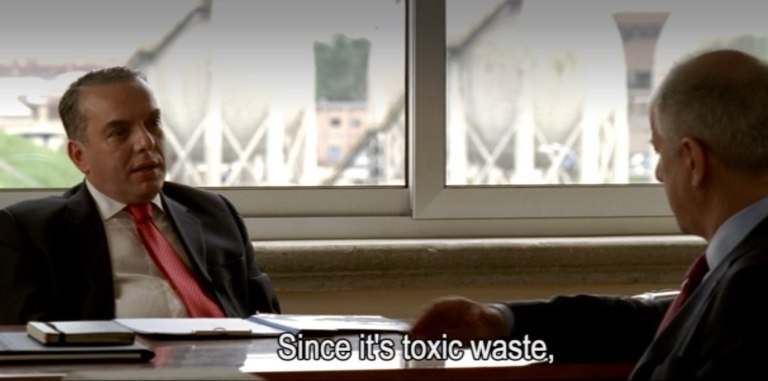 Gomorrah received praise as one of the most realistic Mafia movies ever made.
Italian director Matteo Garrone adapted Robert Saviano's bestselling nonfictional exposé of the Neapolitan criminal group known as the Camorra, which doesn't get nearly as much attention as the Sicilian Mafia but is actually much more powerful, raking in an estimated quarter-trillion dollars of illicit revenue yearly. The Boston Herald called it "The greatest mafia movie ever made – strips every last pretense of romanticism from the Godfather saga." Roger Ebert called the film "a curative for the romanticism of The Godfather and Scarface."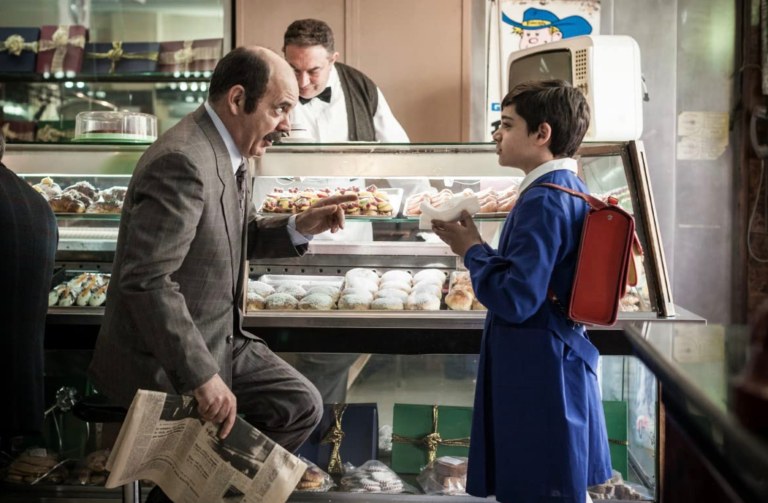 Released in Italy as La mafia uccide solo d'estate, this dark comedy is based on real-life events in Sicily from 1972 to 1993. It is the Mafia as seen through a child's eye, as it traces the journey of Arturo (Alex Bisconti), a Sicilian boy who grows up in an environment where the Mafia permeates every aspect of daily life. Director Pierfrancesco Diliberto took a huge chance and filmed on location in Sicily without making the usually requisite "tribute payments" to the Mafia. The Sydney Morning Herald called it "a film of bravery and defiance."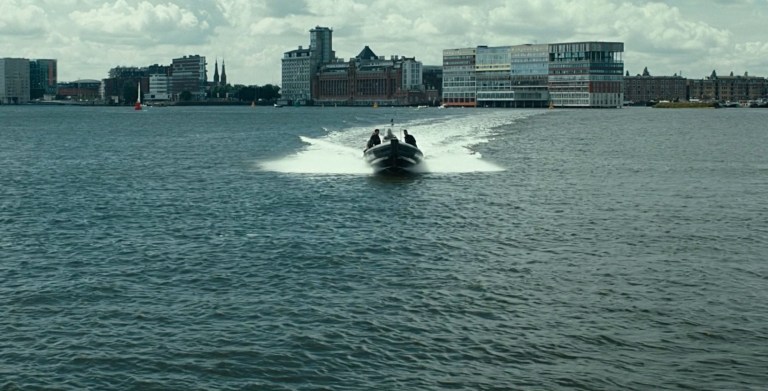 A small film that tells the origin story of the 'ndrangheta, the infamous Calabrian crime network, Black Souls (Anime here) focuses on three brothers who are sons of a humble shepherd, and each of the three has a unique relationship with organized crime. Luigi is an unapologetic gangster who wants to grow his business. Rocco is a businessman whose dealings with the Mob protect him from prosecution. Although Luciano attempts to stay clear of the Mob, his son Luigi feels drawn to it, which leads to disastrous consequences for all involved.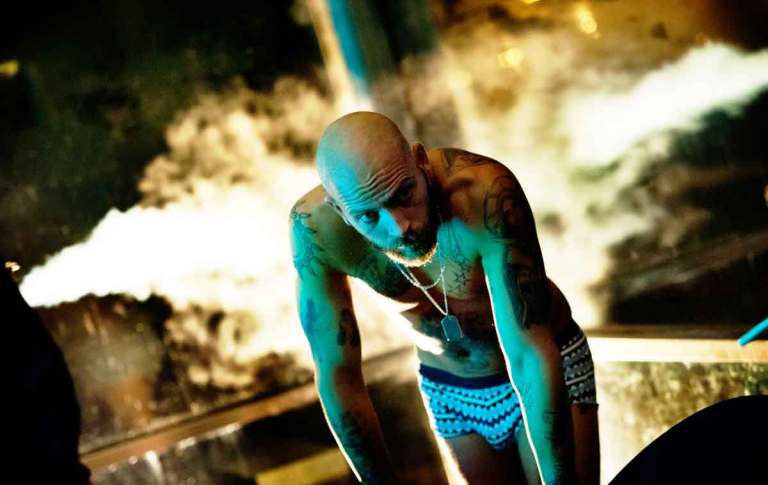 This neo-noir by director Stefano Sollima is set in 2011 and focuses on a gangster who goes by the pseudonym "Samurai" (Claudio Amendola), who seeks to turn ancient Rome's waterfront into a new Las Vegas and expertly bribes priests, politicians, and other gangsters in his quest to make his dream a reality. Things quickly spin out of control after an underage girl winds up dead after a night of sex and drugs with a compromised Italian politician. The term suburra roughly translates as "theater of immorality." The Hollywood News writes, "The characters may never be particularly likable, but like the best of gangster epics, you become attached to the gradual degradation of innocence and hope."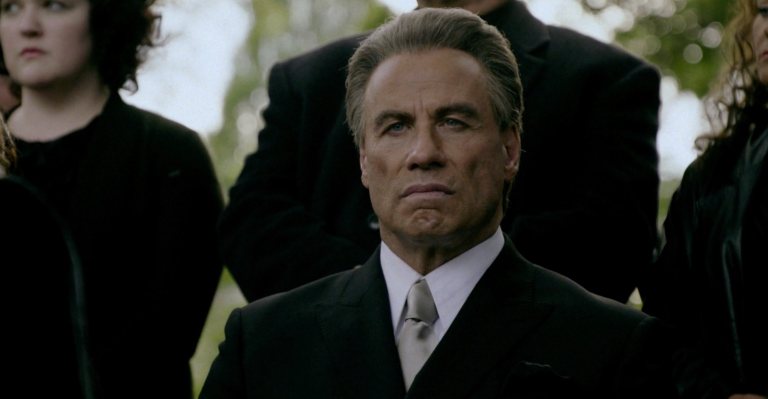 John Travolta was roundly condemned for what was seen as a puff piece about a vicious killer.
As head of New York's Gambino crime family, John Gotti, AKA "The Dapper Don" for his natty attire and "The Teflon Don" because he seemed to constantly evade prosecution, was perhaps the flashiest American mobster of the late 20th century. Gotti finally was imprisoned for organizing the murder of mobster Paul Castellano, but only because his underling, Sammy "The Bull" Gravano, turned state's evidence against him. John Travolta stars in the title role because he was hand-selected by the Gotti family. The film was a notorious flop and received viciously negative reviews.
In this three-and-a-half-hour epic by Martin Scorsese, Robert De Niro stars in the title role as Frank Sheeran, a hitman for the Bufalino crime family who was rumored to be the person who murdered Teamsters Union leader Jimmy Hoffa in the 1970s. Much of the film is told in retrospect as Sheeran is confined to a wheelchair and living in a retirement home in West Chester, PA. He recounts much of his life in flashback. Al Pacino stars as Jimmy Hoffa. Scorsese stalwarts Joe Pesci and Harvey Keitel also make appearances. The film was notable in that all the characters were reverse-aged using CGI so they appeared younger in the flashback sequences.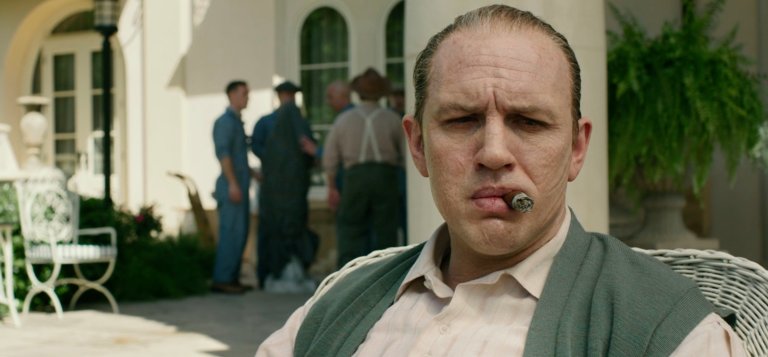 In an entirely different approach to the legend of America's most famous Mafioso, Tom Hardy stars as Al Capone in his waning years in Florida after serving a ten-year federal prison sentence for tax evasion. Slipping into dementia due to syphilis and two strokes, Capone is a beaten man, having lost all of his allies and suffering from incontinence that has him wearing diapers and talking to the alligators that infest the swamps near his sprawling mansion.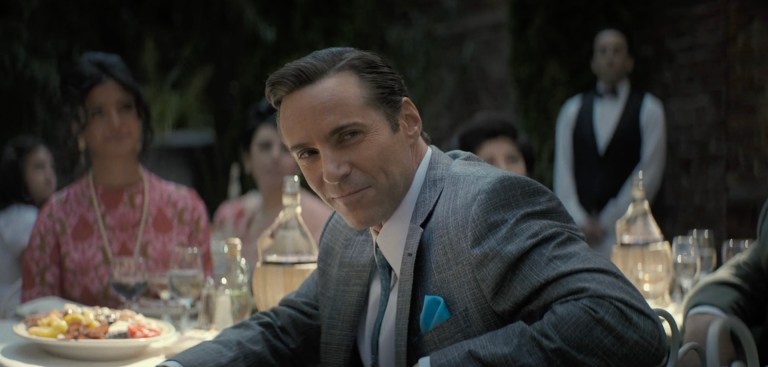 HBO's The Sopranos was the most successful Mafia-themed television show of all time, but this prequel set in the 1960s is the first cinematic treatment of the New Jersey-based Mob crew. Michael Gandolfini—son of James Gandolfini, who played Tony Soprano in the TV series but died suddenly of a stroke in 2013 at the age of 51, portrays young Tony, who is taken under the wing of his uncle, Dickie Moltisanti, father of Christopher Moltisanti (Michael Imperioli) from the TV series. ("Moltisanti" means "many saints" in Italian.) The film is set during a time of tremendous social tumult, as rival Italian mobsters fought for supremacy along with the emergence of black crime syndicates.
More Mafia Movies
The History of the Italian Mafia
The island of Sicily—stranded between the Italian mainland and northern Africa in the Mediterranean Sea—had a centuries-long history of being conquered and occupied by foreign invaders dating all the way back to the ancient Phoenicians and including Romans, Arab, and others. Local crime syndicates formed over time to protect native Sicilians from foreign predators.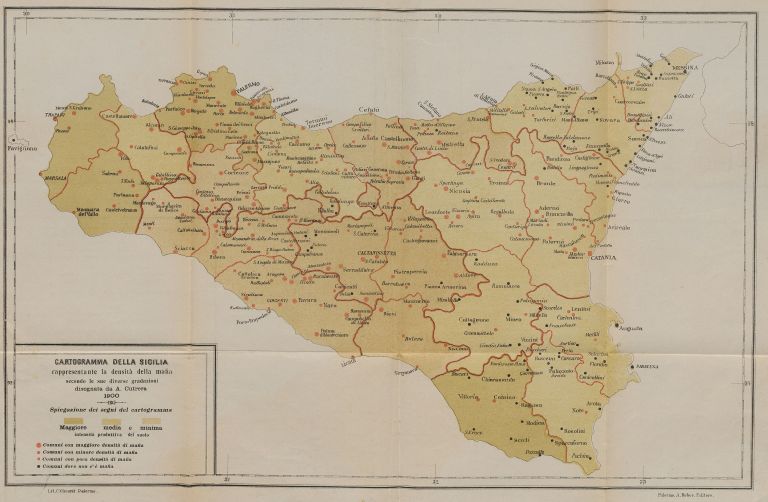 They eventually formed their own unique sense of violent justice, always carried out under an extremely strict code of silence known as omertà. In the mid-1800s, small vigilante groups known as mafie took control of Sicilian life and were able to repel the island's endless invaders through extorting the locals and terrorizing the interlopers. Native Sicilians were glad to pay tribute money to mafiosi because at least it meant they were being ruled over by ethnic brethren rather than hostile invaders.
In 1861, Sicily came under the rule of the Italian government, which asked the Sicilian Mafia for its help in routing all other criminal syndicates.
Monopolizing the criminal protection rackets, the Italian Mafia grew in power until the 1930s, when fascist dictator Benito Mussolini issued a harsh crackdown on their activities. They regained power amid the chaos following Italy's loss in World War II and to this day wield almost total control over Sicilian life.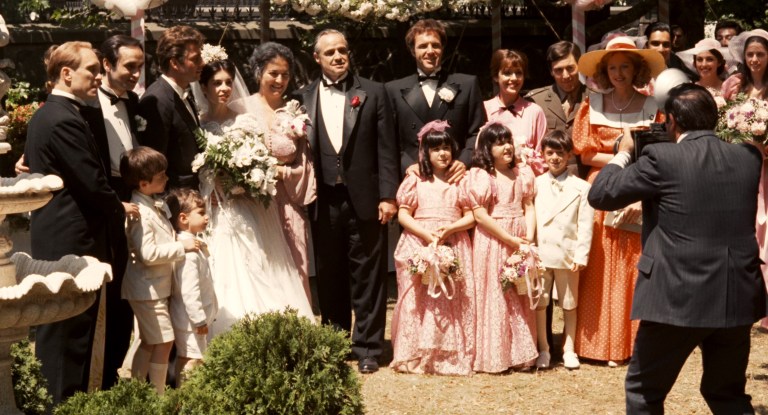 Italian immigrants to America first arrived in large numbers in the late 1800s but only achieved national recognition under Prohibition in the late 1920s and early 1930s as they sated a public's thirst for illegal alcohol. In America, the Mafia doesn't refer to itself as the "Mafia" but rather as La Cosa Nostra, AKA "our thing."
The Mafia also became unlikely American antiheroes during Prohibition, but Italians weren't fully embraced by the American public as Americans until the 1950s and 1960s, at which point entertainers such as Frank Sinatra and Dean Martin (real name Dino Paul Crocetti) dominated American movies and music.
Throughout much of their history in America, the Italian Mafia combined ruthlessness, honor, and style to hold a near-romantic allure for the American public that no other organized criminal syndicates have enjoyed before or since.
Over the years, the Mafia's influence in America has waned both as Italian-Americans gradually assimilated and newer immigrant groups formed their own self-protection rackets.But moviegoers remain fascinated with this uniquely American success story in which despised immigrants were embraced by the general public not by working hard and by attempting to assimilate, but by ruthlessly murdering anything and anyone that got in their way.