9 People in Film Talk About Working With Stanley Kubrick
"It was a terrible way to treat me after I'd given so much of myself."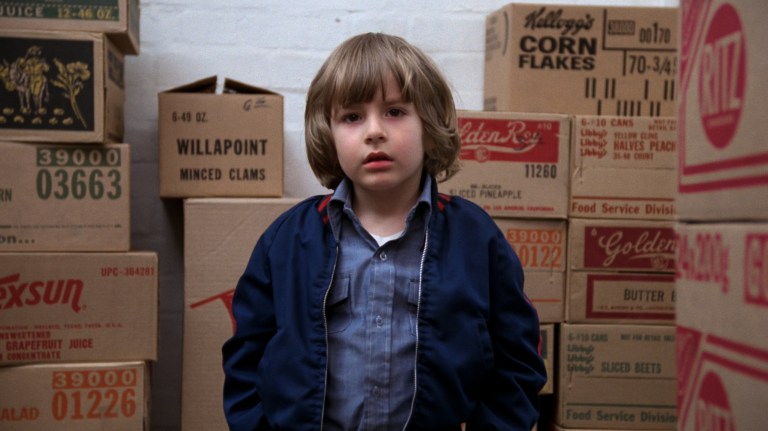 Stanley Kubrick grew up in the Bronx, New York City and got average grades at his public high school. He taught himself how to use a camera and worked for Look magazine as a photographer after graduation. After making some low-budget films on his own, Kubrick's first real movie was The Killing (1956) when he was 28 years old. Kubrick moved to the United Kingdom in 1961 and spent the rest of his life living there. He personally received one Academy Award for Best Visual Effects for his film 2001: A Space Odyssey (1968), but his renown within the filmmaking world paints him as one of the greatest to ever direct a movie.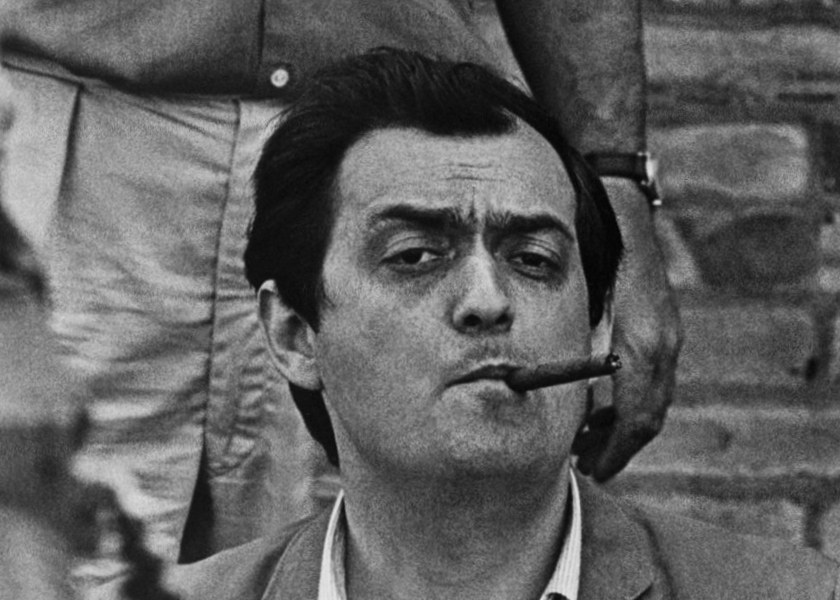 Today Stanley Kubrick is synonymous with "perfectionist nightmare director." Most famously he tortured Shelley Duvall on the set of The Shining (1980) by having her perform the bat scene 127 times. Here are some of the most famous stories of his grueling filmmaking process, as told by people he worked with:
Sterling Hayden
Sterling Hayden worked for Kubrick on The Killing (1956) and Dr. Strangelove (1964) despite his agent telling him Kubrick was "a weirdo." On his first day of working for the director on the set of The Killing, Hayden performed almost 50 takes of a scene before Kubrick gave him a "pep talk" that went: "Sterling, I know you can't help what's going on, and you know I can't help you, but the terror on your eyes and in your face might just be the quality we want in this jackass General Jack Ripper; if it is not, come back in a couple of months and we'll do it all over again."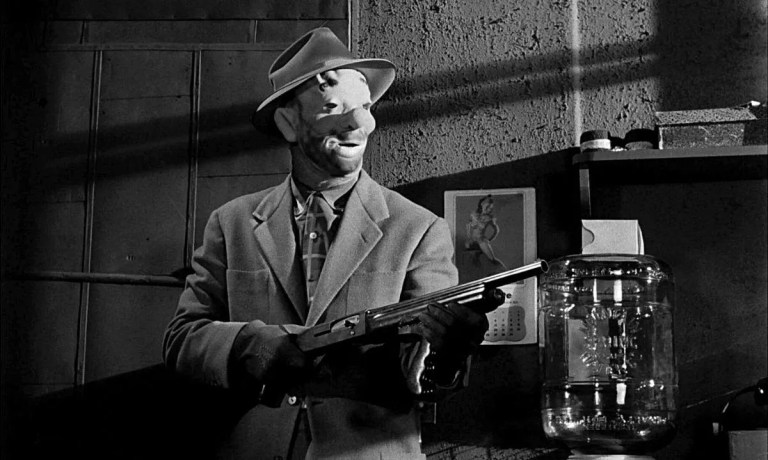 The story is that Hayden took a break, had a few drinks at a bar, and came back and nailed the scene.
Marie Windsor
Hayden's costar on The Killing says that Kubrick was patient and never tried to publicly humiliate people.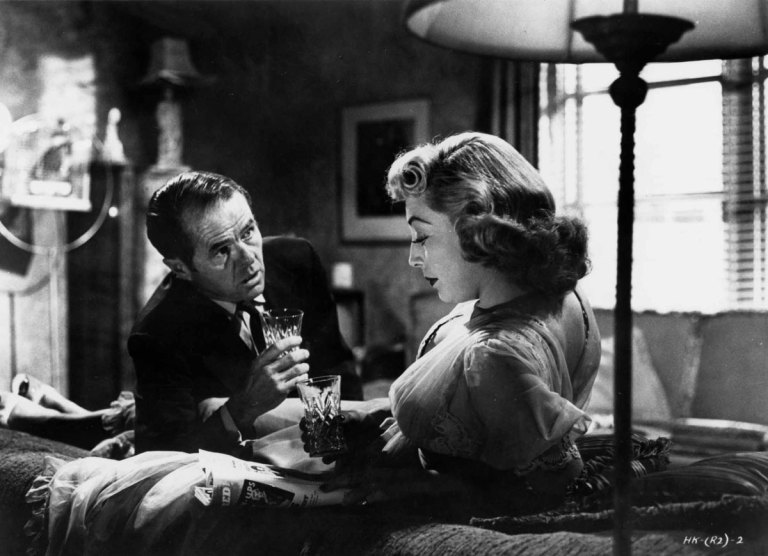 Stanley was an introverted person. He was very quiet and while on the set I never heard him yell at the crew or anybody. When he had some idea for me to do or change, he would wiggle his finger and we would go away from the action and he would tell me what he wanted or didn't want. One time when I was sitting on the bed reading a magazine, he came up and said, "I want you to move your eyes when you're reading." He was only in his 20's but you just had a sense of his having pure confidence in himself.

Marie Windsor, What They Say About Stanley Kubrick
Malcolm McDowell
Kubrick cast Malcolm McDowell in A Clockwork Orange (1971) after seeing the actor in If (1968). During filming, McDowell's eyes were pinned open, which was painful and led to vision issues for the actor. He has said he gave Kubrick "every fiber of my being."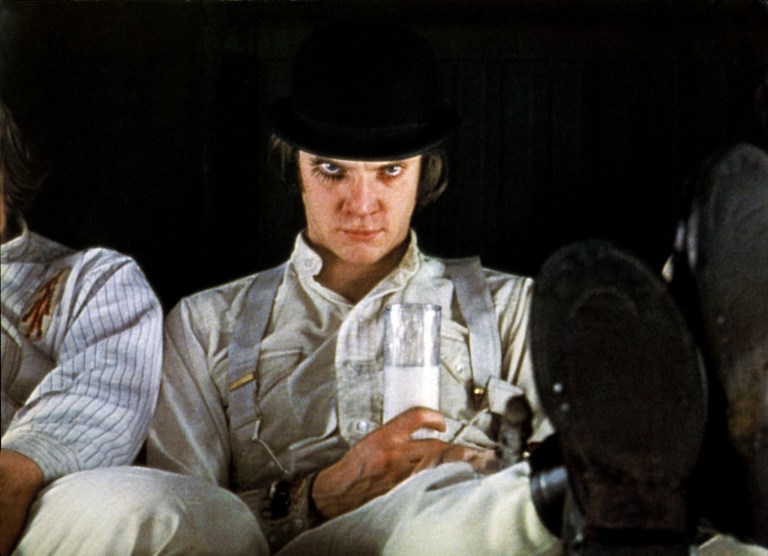 Kubrick repaid McDowell by stealing part of his compensation. McDowell was supposed to be paid his full salary of $100,000 and 2.5% of the box office. The studio had given the 2.5% to Kubrick, who kept it for himself and told McDowell the studio decided against giving him a percentage.
It was a terrible way to treat me after I'd given so much of myself, but I got over it. Doing this film has put me in movie history. Every new generation rediscovers it — not because of the violence, which is old hat compared to today, but the psychological violence. That debate, about a man's freedom of choice, is still current.

Malcolm McDowell, Far Out Magazine
Gregory Nava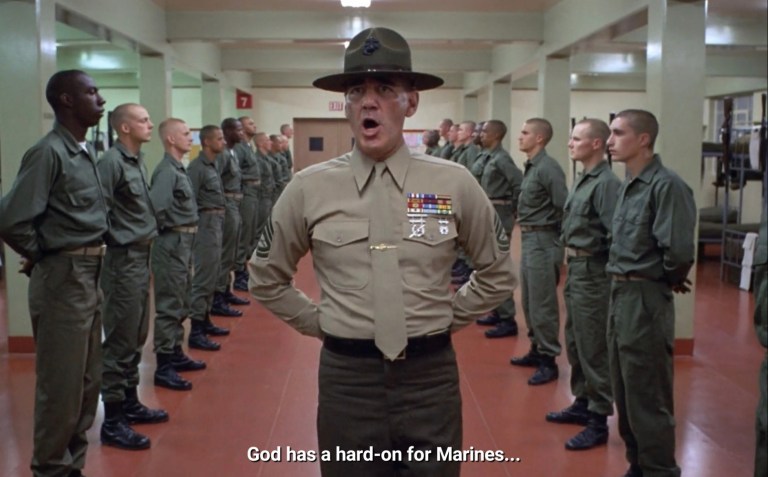 Kubrick hired Gregory Nava to help him translate Full Metal Jacket (1987) and other films into Spanish for international releases. His typical granular attention to detail was present in every project they worked on to the extreme that Nava recounts the two spending hours figuring out the right Spanish word for "c*nt."
We once spent hours figuring out how to say "c**t"—out of all the swear words, it's different in Mexico than in Argentina.

Greg Nava, Gregory Nava on Working with Stanley Kubrick
Scatman Crothers
Kubrick couldn't get his first choice for the role of Dick Hallorann, Slim Pickens, because the actor had worked with Kubrick on Dr. Strangelove (1964) and knew how demanding he was. Pickens said he would agree to be in The Shining if Kubrick promised him that he could do fewer than 100 takes per scene. Kubrick refused, and Pickens passed on the role. Scatman Crothers was suggested for the role by his friend, Jack Nicholson.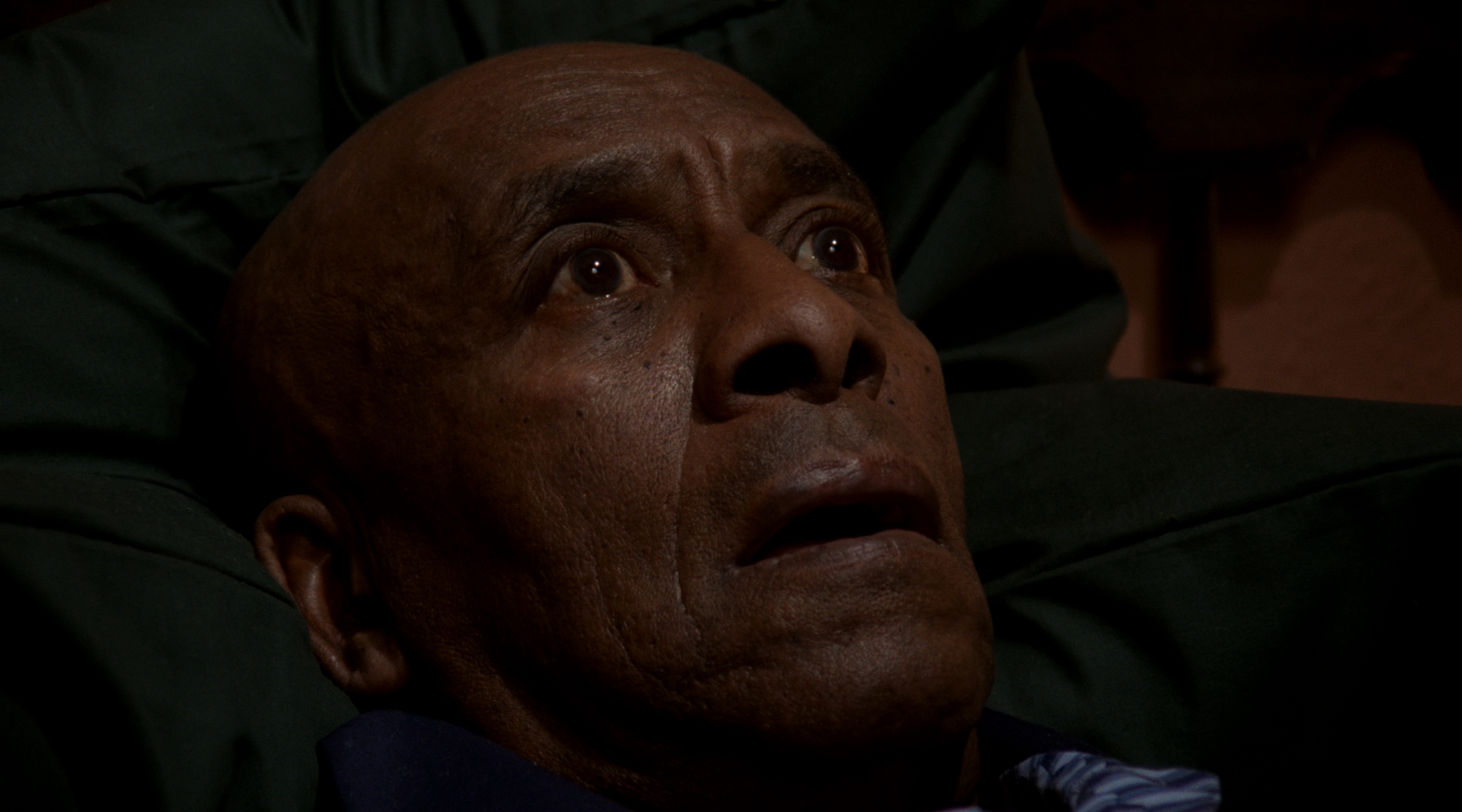 Jack Nicholson had to talk Kubrick down from his goal of doing 100 takes of Nicholson killing Crothers's character with an ax. Nicholson negotiated the number of takes down to 40 out of concern for Crothers's health. On another day of filming where Kubrick had Crothers perform a scene over and over, he broke down crying and asked the director, "What do you want, Mr. Kubrick?"
After doing hundreds of takes to make his performance up to Kubrick's standards, Crother's next film was Bronco Billy (1980), directed by Clint Eastwood. Eastwood was known for trying to nail it on the first take. After doing his first scene and getting to move on, Crothers broke down in tears of gratitude that he wasn't working with Kubrick anymore.
Shelley Duvall
Kubrick's most famous relationship with one of his actors is probably Shelley Duvall. Many horror fans have heard about The Shining's infamous "bat scene" where the director had Shelley perform the scene a record-breaking 127 times. Her hair fell out in clumps during filming, and she said working with Kubrick was "almost unbearable." Duvall retired from acting in 2002, and it is widely speculated that her poor health is a result of Kubrick's abuse.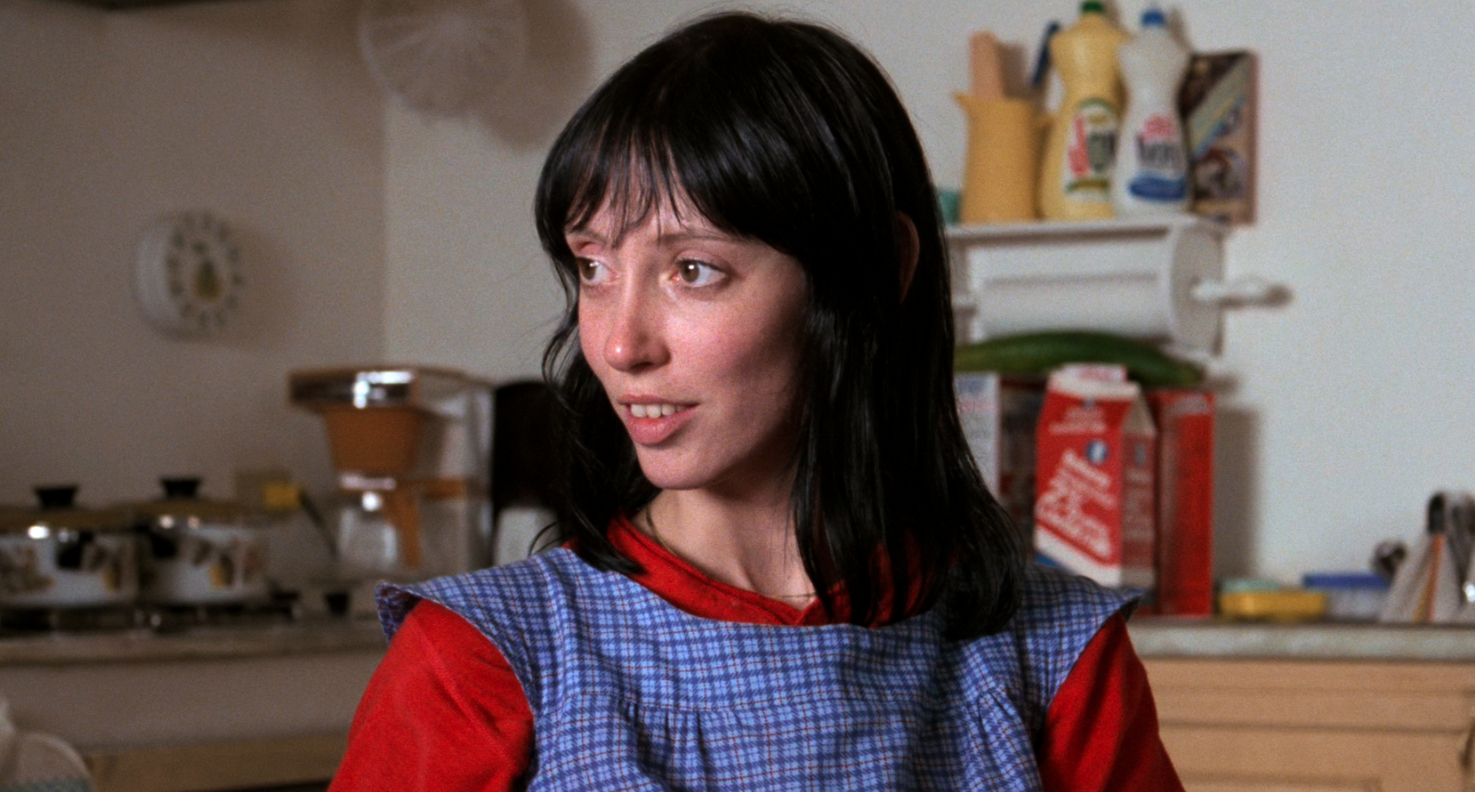 Going through day after day of excruciating work. Almost unbearable. Jack Nicholson's character had to be crazy and angry all the time. And in my character I had to cry 12 hours a day, all day long, the last nine months straight, five or six days a week. I was there a year and a month, and there must be something to Primal Scream therapy, because after the day was over and I'd cried for my 12 hours, I went home very contented. It had a very calming effect. During the day I would have been absolutely miserable.

Shelley Duvall, as interviewed by Roger Ebert
Danny Lloyd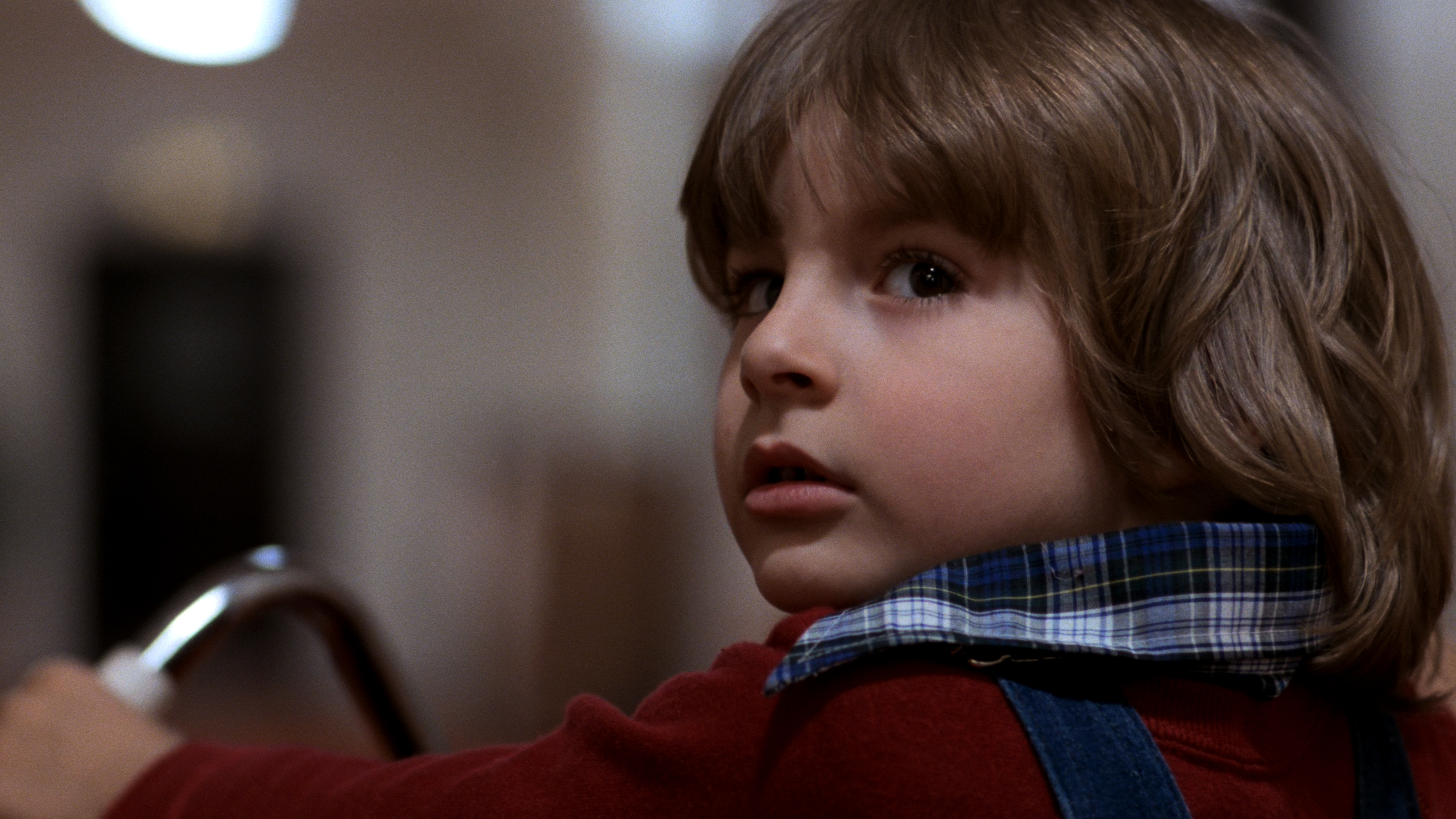 Unlike the adult actors on the set of The Shining, Danny Lloyd (who played Danny Torrance) says Kubrick insulated him from the scary content of the film they were making. Lloyd was told that The Shining was a family drama. He played with the film's haunting "Grady twins" off camera and they ate sandwiches together on set. Still, Danny retired from acting only a few years later at the age of 10. He went on to become a biology professor and made a small cameo appearance (as a spectator at the baseball game) in the Shining's sequel, Doctor Sleep (2019).
Stanley Kubrick died in 1999 of a heart attack in his sleep. Six days earlier he had screened his final film Eyes Wide Shut (1999) for his family and the film's stars, Tom Cruise and Nicole Kidman. Although the film is based on a book, Traumnovelle, by Arthur Schnitzler, Kubrick asked the stars not to read it.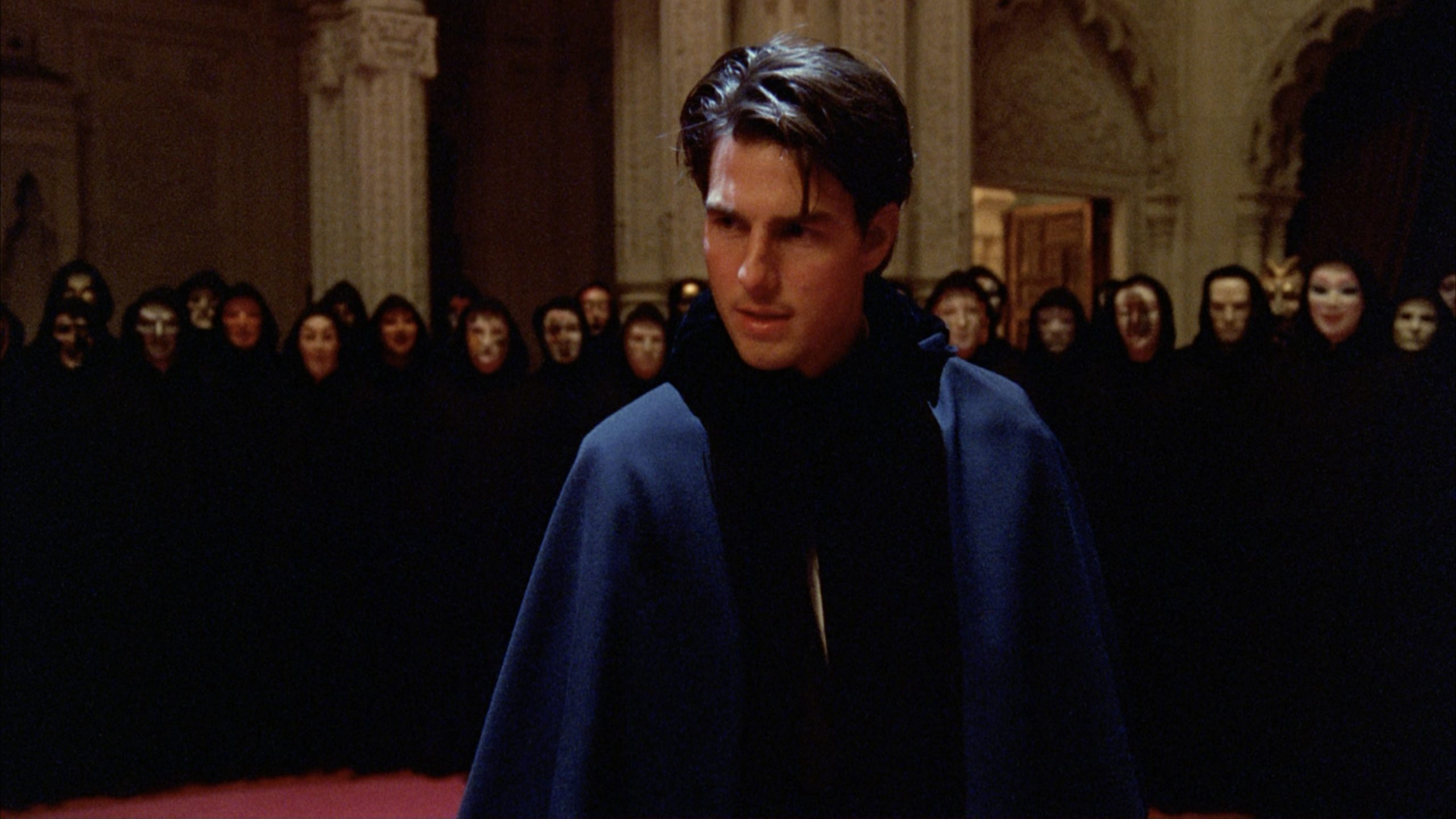 Tom Cruise said Kubrick wrote "every single day" on the set of Eyes Wide Shut but paints a different portrait of Kubrick as someone who was patient to the extreme:
I'm used to working. I'll work 15 hours a day and I'll work very hard to try to make something work. But if he felt that I was tired or the scene wasn't working, he never panicked. He knew he had the time. No matter what, he could always go back and take time to fix it. He never locked himself in.

Tom Cruise, Cruise opens up about working with Kubrick
Nicole Kidman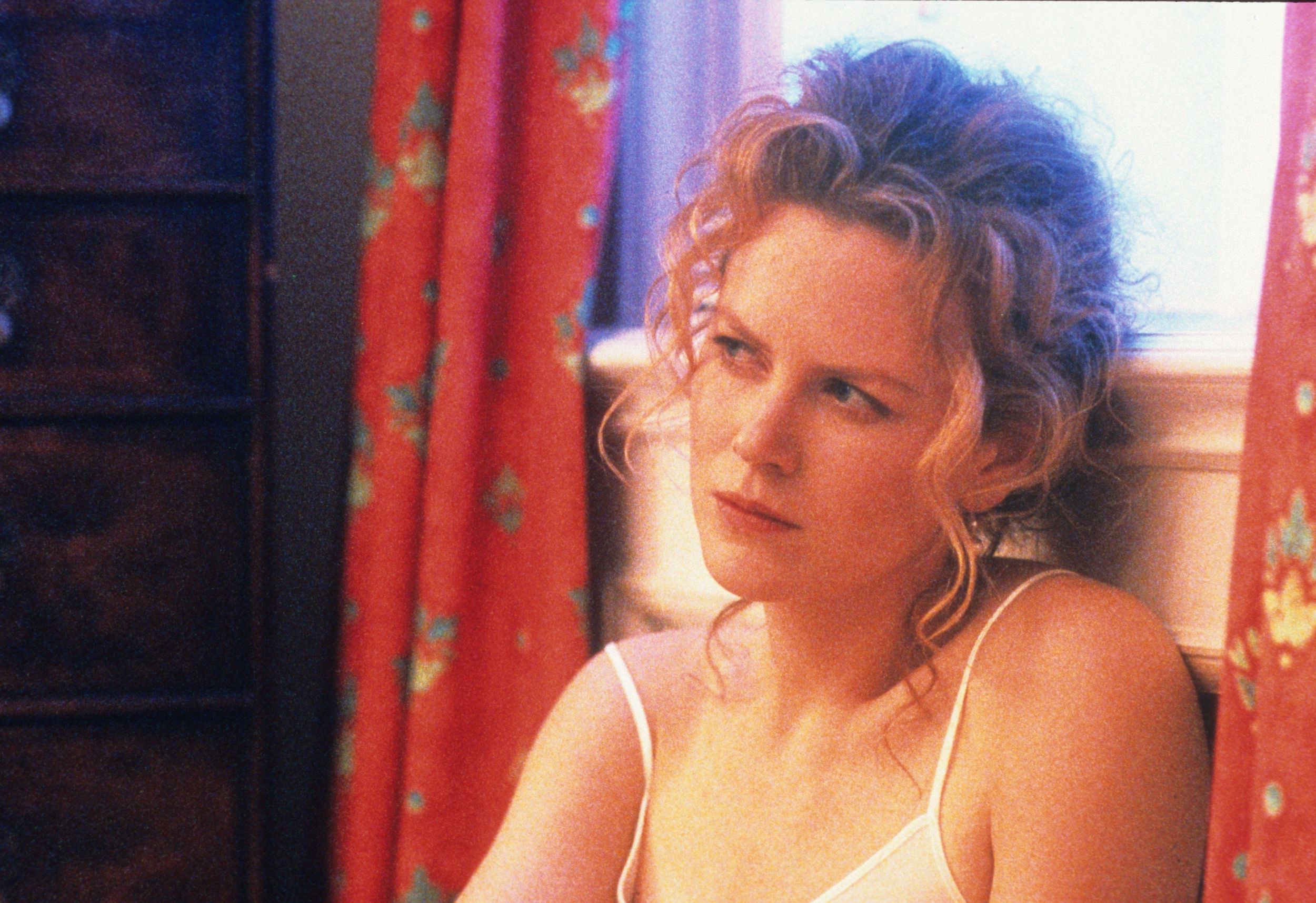 While filming Eyes Wide Shut, Kubrick broke the record for the longest continuous film shoot ever at 15 months. Costar Nicole Kidman says that Kubrick worked hard to "make her feel safe" during work on the erotic thriller, which included many nude scenes for her. After Kubrick's death, Kidman shared that she believes Kubrick's directing style made her a better artist:
His ability to not give you answers, yet stoke a fire, [and] open up these things—his process was so deeply unusual, so that takes the wiring of what you learned you are meant to do. And I would say something, as though, Oh, this is truth. And he would say, Oh, no it's not. Every single thing would be turned around. I'm not a big believer in other people telling you artistically what's good, what's bad, what you should be doing, what you shouldn't be doing. You've got to be accountable to yourself. My failures are going to be because I've made the choice.

Nicole Kidman, What Made Stanley Kubrick A Special Director, According to Nicole Kidman