Rose McGowan Has a Genius Idea for a Return to 'Scream'
She said, "Please don't kill me Mr. Ghostface, I wanna be in the sequel!"
While filming a video for the celebrity telegram site Cameo, Scream (1996) alum Rose McGowan was asked to imagine her character Tatum's place in the franchise if she hadn't been killed off in the original. Rose complimented the fan's question and casually revealed a well thought-out answer that makes complete sense for a slasher movie:
I always thought she should have come back with dark hair and it would have been doing Tatum's sister and she would have sought revenge. That was always my idea. So it's not necessarily for Tatum but kind of an alternate character that could be introduced. But life. C'est la vie. We are here. And Tatum still rules and we're still talking about her and I love that.

Rose McGowan, Tiktok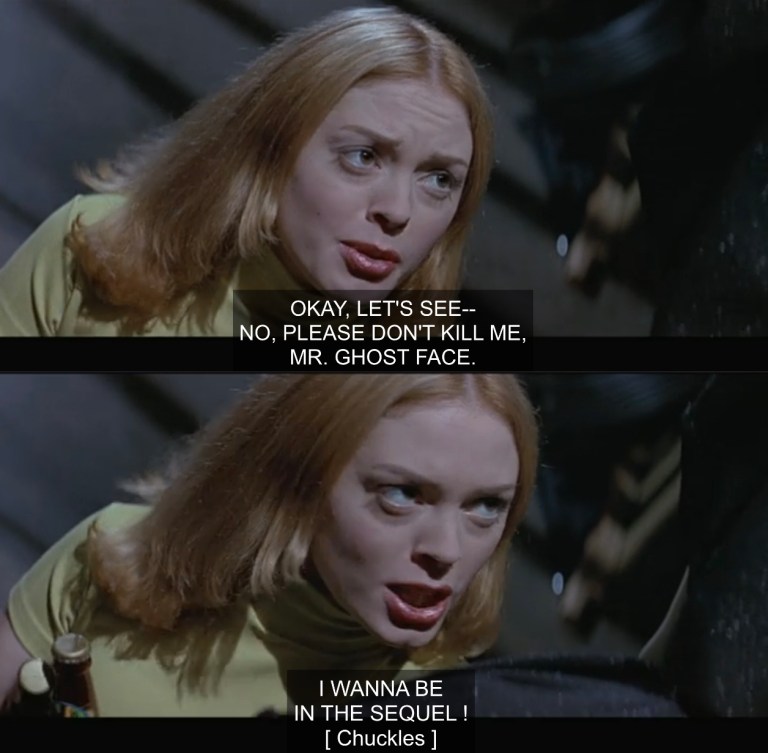 Back in the 90s Rose dyed her dark hair blonde during the audition process for Scream in order to stand out after Neve Campbell, a brunette, was cast as the lead. It makes sense that she's already thinking in terms of hair color for how Tatum's sister would be presented as a distinct character. Neither Dewey nor Tatum ever mentioned another sibling and we don't see any mention of them while Sidney sleeps over in Scream (1996), however it's not totally implausible that there is an unseen Riley sibling. Slasher movies have done crazier things to bring back popular characters — for instance Randy Meek's video from beyond the grave in Scream 3 (2000).
Personalized videos from Rose run for $100 on the Cameo website, but we're hope more Scream superfans use the service to ask the important questions (or studio execs looking for plotlines for Scream 7)!