'Fear Street' on Netflix is so, so Good!
Part two of the Fear Street trilogy is on Netflix now!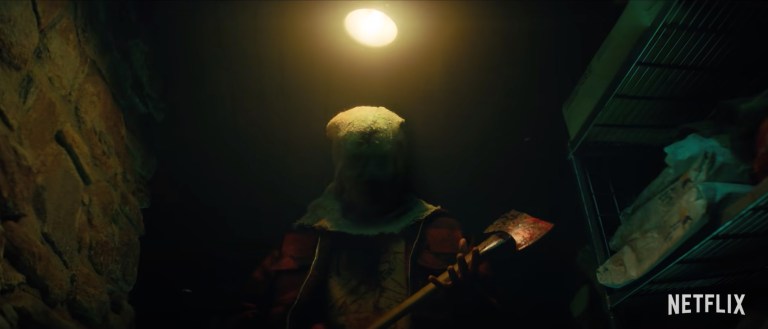 Hey Creepy Catalogers,
Last week Netflix dropped the first installment of their Fear Street trilogy and it was an absolute breath of fresh air. Even though the film is about the iconic R.L. Stine books that have been around for decades, the movie didn't feel old at all. I am IN LOVE with the 1990s setting. The moody 90's music is perfect for horror and the grunge fashion is everything I want to be post-pandemic. I wasn't sure what to think since Netflix didn't have a lot of fanfare leading up to these movies, but Fear Street Part One: 1994 was one of my favorite Netflix releases ever! And it's just beginning.
What's streaming this weekend:
This weekend, part two of the Fear Street trilogy drops on Netflix. The first movie introduced Deena and Josh Johnson, a brother and sister living in the "murder capital of the world", Shadyside, Ohio, home of the fictional Fear Street. The two realize that all of the murders in Shadyside are connected to a local urban legend about a real witch named Sarah Fier who now has her sights set on Deena's girlfriend Sam. Part two goes back in time to a previous mass murder in Shadyside, the Camp Nightwing massacre of 1978. It looks fantastic:
If you found the first movie surprisingly awesome as well, the New York Times has a cool article about why it feels both familiar and refreshing. (Hint: we, as a species, will never surpass mall life as a cultural achievement).
Midsommar (2019). Streaming on Prime. In honor of this insanely interesting Midsommar trivia article we published this week and the fact that the film is inexplicably still streaming for free on Amazon Prime, it's a good weekend to watch one of my all time favorite horror movies. Here's a little teaser: pay special attention to the scene where Dani is being lifted on a platform and walked towards the feast. Do you notice anything appear in the woods?
The Strangers (2008). Streaming on Netflix. One of the best summer horror movies and worth a watch before any cabin trip. This was just added to Netflix in July and the sequel, Strangers: Prey at Night (2018), is also on the service.
Horror news
Here's what's happening in the world of horror movies/TV:
Link library
My favorite creepy reads of the week:
Happy streaming and stay spooky!