The New 'Conjuring' Movie is Streaming on HBO Max Today
HBO Max is immediately releasing all Warner Bros movies the day they hit theaters this year.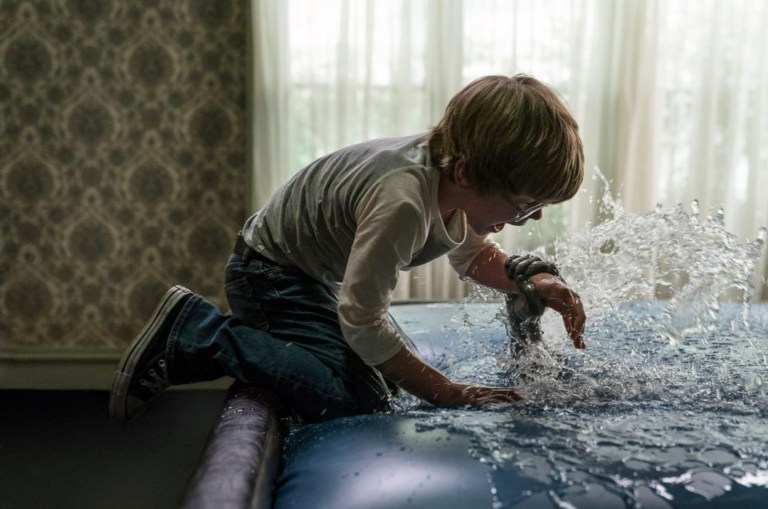 Can we pretend this weekend marks the official end of the pandemic for horror fans? Theaters are open, we're allowed to go without masks once we're vaccinated, and a new Conjuring movie is out today. As a special Coronavirus treat it's even streaming free at home if you're an HBO Max subscriber (HBO Max is immediately releasing all Warner Bros movies the day they hit theaters this year).
In case you missed it, the Conjuring movies have quietly become the second highest grossing horror franchise of all time, second to the Godzilla movies. The franchise include the three Conjuring movies, three Annabelle movies, and then The Nun (2018) and The Curse of La Llorona (2019). All of these movies take place in the same universe, with real life paranormal investigators Ed and Lorraine Warren at its center. (La Llorona is considered a standalone film, but there is one priest character who was also present in Annabelle.) The third Conjuring movie, out today, follows the Warrens involvement in the infamous "Devil made me do it" case.
This weekend the second two Annabelle movies are also on HBO Max.
For the rest of us, there's a handful of new horror movies on Netflix:
Dirty John: The Betty Broderick Story. Streaming on Netflix. Season two of Dirty John follows the true crime case of Betty Broderick, a woman who was convicted of murdering her ex-husband and his new wife in 1989. Betty put her husband, Dan Broderick, through medical school and law school and had five children before he left her for his legal assistant after 15 years of marriage. Dan, now a wealthy lawyer and president of the local bar association, got custody of all their children.
The Wind (2019). Streaming on Netflix. A "western horror" about two couples on the American frontier of New Mexico bond as they struggle to maintain their homesteads. As the wind ravages the desert around them, all is NOT quiet on the western front.
Welcome Home (2018). Streaming on Netflix. Aaron Paul and Emily Ratajkowski star as a couple trying to repair their relationship after an affair. They rent a home in Umbria, Italy expecting to be able to bond and rebuild. Unfortunately a psychotic Italian named Federico has other plans for them.
Link Library
Happy streaming and stay spooky!!