'Beau is Afraid' First Look: "I want to put you in the experience of being a loser."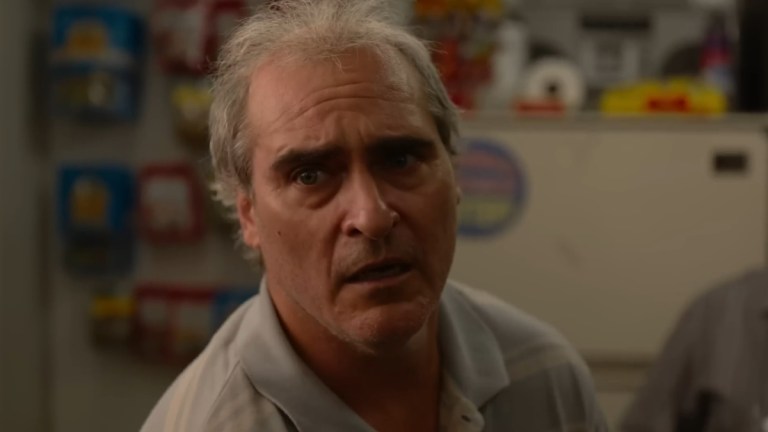 Ever since it was first announced, getting information about Ari Aster's third feature film has been a difficult process. A24 has kept the development of the movie highly secretive, and it wasn't even until this past December that we learned its title, Beau is Afraid. But as the release date of the movie quickly approaches (April 21, 2023), Aster and A24 are teasing us with new images and bits of story information. Check out the latest behind-the-scenes video of Beau is Afraid:
As far as new story information goes, we don't see a lot that can't be gleaned from the trailer which was released back in January. However, Ari Aster does more or less confirm in this video that Beau is Afraid and his short film Beau from 2011 both come from the same place in his mind. Aster says "I've been thinking about this movie for like ten years," and that, combined with the same basic premise of a man named Beau trying to get to his mother's house, confirms that Beau was an early attempt at getting the story of Beau is Afraid onto a screen.
Beau is Afraid looks like it will be Ari Aster's most detailed movie yet. It might also be his most personal. Through the sound bytes we hear in A24's "First Look" video, it definitely sounds like Beau is Afraid is a passion project for Ari Aster. He sounds excited, and that makes us even more excited. What also gets us hyped for the movie are Aster's hilarious descriptions for his movie:
"It's like a Jewish Lord of the Rings, but he's just going to his mom's house."
"I want to put you in the experience of being a loser."
"If you pumped a 10-year-old full of Zoloft and had him get your groceries, that's like this movie."
Beau is Afraid opens in theaters on April 21, 2023. While you wait, take a look at our article where we've tracked all the pertinent updates and information we've covered since Beau is Afraid was first announced under the working title Disappointment Blvd.: Beau is Afraid – Everything We Know So Far
Also, dig into our coverage of every Ari Aster movie and short film to get a better sense of Aster's overall style as a filmmaker: Ari Aster Movies: Tales of Family, Darkness, and Pitch Black Humor