Controversial 'Terrifier 3' Teaser Trailer Makes its Online Debut!
Everyone can finally get their first look at Terrifier 3 in the teaser trailer that sparked a minor controversy online when it screened in theaters.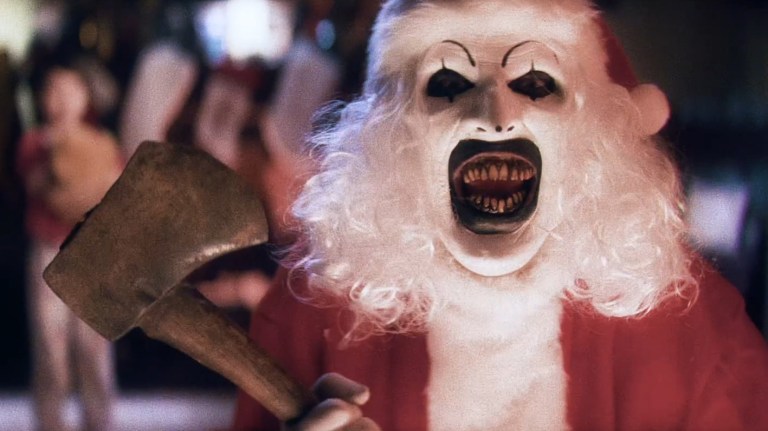 On November 1st, 2023, fans who went to see Terrifier 2 in its theatrical re-release saw the debut of the first teaser for the next installment, Terrifier 3. Now, everyone who wasn't able to make it into a theater can witness the return of Art the Clown in the blood-soaked, Christmas-themed teaser released on the Screambox YouTube channel!
Seeing Art move from Halloween to Christmas is exciting, but there will be a bit of a wait. Terrifier 3 is currently scheduled to release in theaters on October 25, 2024. That's a little more than two years after the release of Terrifier 2, and the wait will likely serve to build anticipation even higher. Art the Clown has been around for years, and he became a horror icon when Terrifier 2 greatly exceeded expectations. Terrifier 3 will surely cement Art's legacy, as well as the legacy of his final-girl nemesis Sienna Shaw.
The initial theatrical release of the Terrifier 3 teaser wasn't without controversy. The teaser trailer strongly suggests that Art kills a child in a brutal way, and when descriptions of the theatrically-seen trailer trickled onto social media, some people were aghast. Debates over the depiction of violence in relation to children in horror movies (and in some cases, judgmental attitudes towards people who watch and enjoy films that contain violence of that sort) spread throughout certain circles. But controversy is a wonderful marketing tool, especially for movies like the Terrifier series. The writer and director of Terrifier 3, Damien Leone, seems to enjoy the free publicity:
Other than the fact that it's a Christmas-themed slasher, not much is known about the story of Terrifier 3. We do know that David Howard Thornton will return as Art the Clown, and Lauren LaVera will return as Sienna Shaw. Elliot Fullam will also return as Sienna's little brother Jonathan. Samantha Scaffidi is also expected to reprise her role as Victoria Heyes, the survivor of the first Terrifier who also appeared in Terrifier 2 in a bizarre mid-credits scene.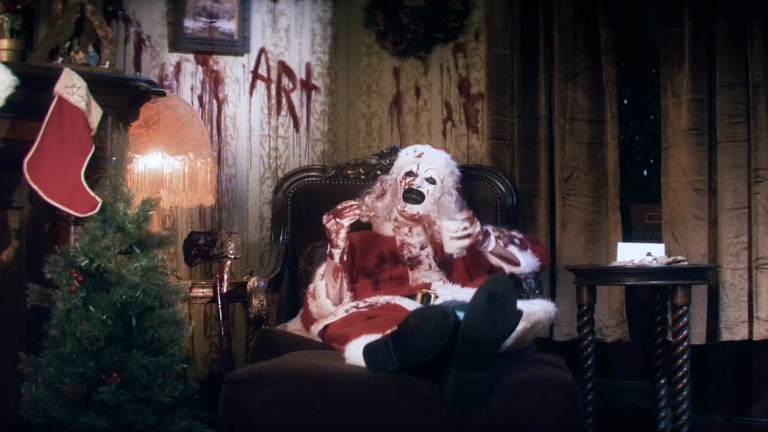 Damien Leone has said that he wants Terrifier 3 to be the "scariest and the darkest" of the series so far. Leone also suggests that he has a scene in mind that will probably be talked about as much as the hacksaw scene in Terrifier and the bedroom scene in Terrifier 2. He gave no spoilers, obviously, but fans can expect more gory ultra-violence and hopefully an even more dark and dangerous tone than we saw in part two. We have months to speculate and get hyped about it though, and that's all part of the fun!
Further Reading