Immerse Yourself in the VR Valentine's Day Slasher 'Be Mine' from Eli Roth and Crypt TV this February
Eli Roth's Be Mine: A VR Valentine's Slasher delivers slasher scares in a VR environment, launching in February on Meta Horizon Worlds.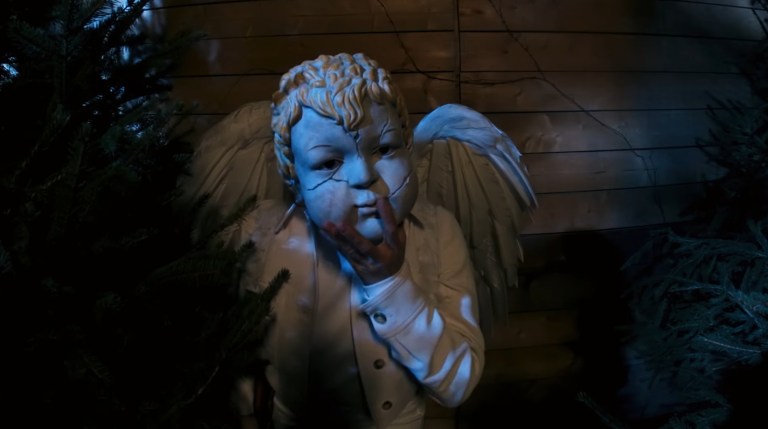 Eli Roth returns to the virtual reality of the Meta Quest (formerly Oculus Quest) with a Valentine's Day slasher film that drops you into the heart of the action. The short-film VR experience is the second team-up between Eli Roth and Crypt TV.
Peyton List (Tory in Cobra Kai) plays Becca, a college student throwing a Valentine's Day party as part of a plan to catch a stalker. Wearing a Cupid mask and armed with deadly arrows, the stalker makes their way through the party, killing anyone close to Becca.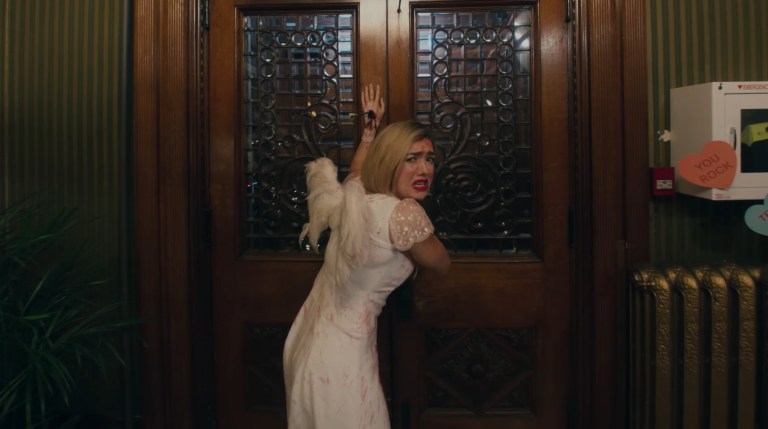 Be Mine also features Alanna Ubach (Suze in Euphoria) and Innana Sarkis (Alice in Séance, 2021). The short film was written by Eli Roth, and directed by Adam MacDonald (director of 2014's Backcountry and episodes of the Slasher TV series).
Eli Roth previously worked with Crypt TV on the VR horror experience Eli Roth's Trick VR Treat released just before Halloween in 2022. Trick VR Treat stars Vanessa Hudgens in what amounts to a trip through a haunted house on Halloween night. Being a movie, it is not interactive, but the novelty of experiencing an Eli Roth movie in 180-degree VR is fun. Be Mine promises 180 and 360-degree viewing, so hopefully we can expect an even better VR experience for Roth and MacDonald's Valentine's Day collaboration.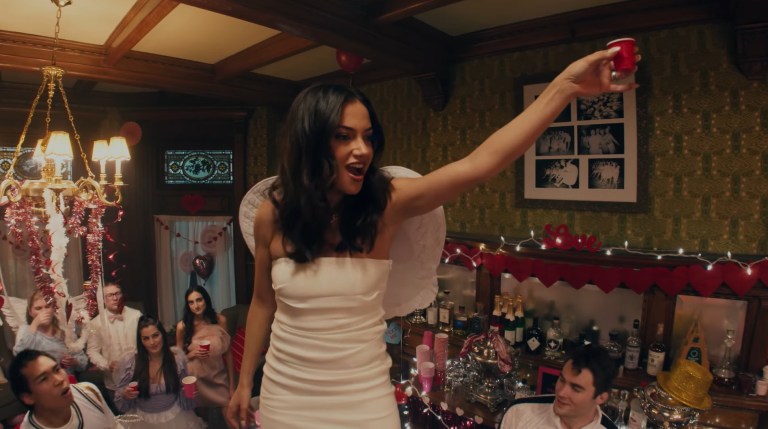 Eli Roth's Be Mine: A VR Valentine's Slasher will be available on Meta Horizon Worlds and Meta Quest TV starting Friday, February 10, 2023 at 7 p.m. Pacific Time. For people who want to watch but don't have a Meta Quest headset, Be Mine will also stream on Crypt TV's Instagram and Facebook pages.
Check out a teaser from Crypt TV's announcement of Be Mine on Twitter.