Is 'Sound of Freedom' (2023) Based on a True Story?
Like the 'Conjuring' films, Sound of Freedom is based on a real person that really did exist. And just like in the 'Conjuring' films the audience would not know that the real person's story doesn't stand up to scrutiny unless they do some Googling after leaving the theater.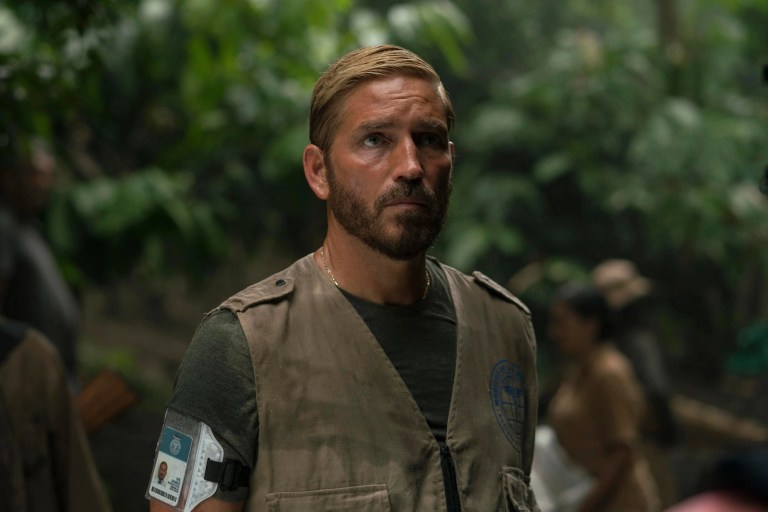 Sound of Freedom is an action thriller movie starring Jim Caviezel, Mira Sorvino, and Bill Camp that was released on July 4, 2023. It was directed by Alejandro Monteverde and written by Monteverde and Rod Barr. Marketing for the film has heavily focused on the assertion that it is "based on a true story." The film's official synopsis reads: "The incredible true story of a former government agent turned vigilante who embarks on a dangerous mission to rescue hundreds of children from sex traffickers." This article will compare the plot of Sound of Freedom to the story it is based on.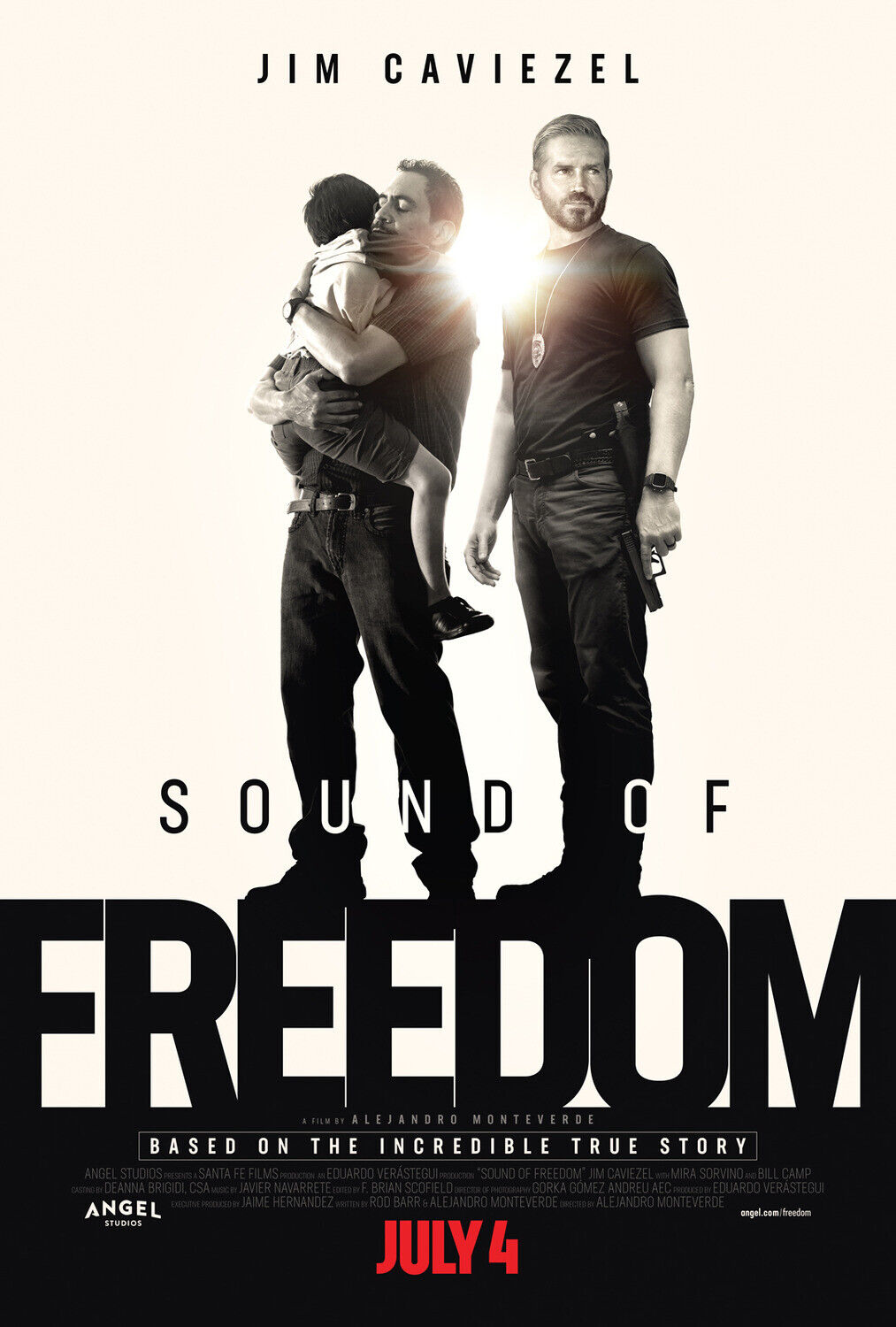 What is 'Sound of Freedom' about?
Sound of Freedom follows Tim Ballard (Jim Caviezel), a cynical Special Agent for the Homeland Security Investigations (HSI) who is disappointed to realize that while he has arrested many users and distributers of child pornography, he has never actually rescued a child from being exploited. Ballard decides to change direction and travels to Cartagena, Colombia in order to save a little girl he suspects has been kidnapped. When his boss tells him they don't have the resources for the work he wants to do, Ballard quits his job and continues on his own.
Ballard successfully creates a sting operation which results in the arrest of several predators and frees 54 child victims, but the little girl he set out to save is not among them. Ballard then poses as a doctor in order to infiltrate a guerrilla group in the Columbian jungle where the girl is being held hostage as a sex slave. In a show of bravery fitting for an action movie, Ballard is able to kill the group's leader and rescue the little girl. Sound of Freedom's epilogue says that Tim Ballard testified before congress and helped pass laws that require international cooperation in sex trafficking investigations. The epilogue also states that there are more enslaved people today than at any other time in history.
What is the "true story" behind 'Sound of Freedom'?
In the film industry, "based on a true story" needs to always be taken with a grain of salt as many, many, many films use the phrasing despite bearing little resemblance to either reality or the story they are supposedly inspired by. Sometimes the phrase is used as a true bait and switch, where the relationship between the film's plot and actual events is just a marketing ploy. More commonly, films are "based on a true story" that is unverifiable, like the Conjuring films which are based on real life paranormal investigators Ed and Lorraine Warren despite it being common knowledge that the Warrens were frauds. In this instance, everyone knows the story isn't "real" despite it being based on events that (mostly) really did happen. Another example of this is The Entity (1982) where the film retells a real woman's story of being tormented by a malevolent entity. The Entity *is* based on a real story, but is that real story true? That's left to the audience to decide.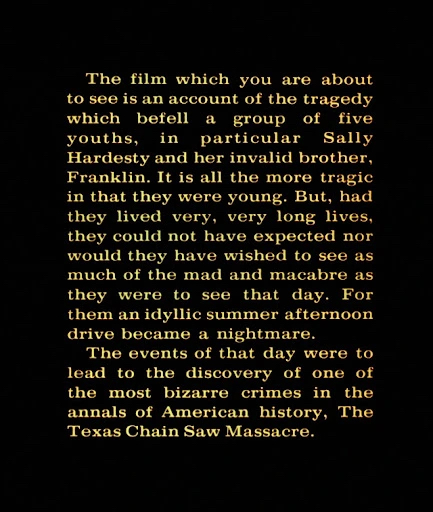 Writer and director Tobe Hooper had massive success marketing the horror movie The Texas Chain Saw Massacre (1974) as being based on true events, even including an official sounding voiceover intro to lead the audience to believe they are about to see a recreation of actual events. While there are a few elements of the film that were inspired by real life killers like Elmer Wayne Henley and Ed Gein, the "based on a true story" line was always intended to be an overt lie. Hooper has said that the lie was meant to mimic television news at the time, which had been lying to American citizens about Vietnam and Watergate.
In the case of Sound of Freedom, Caviezel's character, Tim Ballard, is a real person. Ballard founded Operation Underground Railroad, a shady donation-based organization that says it conducts anti-sex trafficking sting operations. Operation Underground Railroad has been criticized for years for fabricating or exaggerating stories of the work they do (especially while fundraising), like repeatedly taking credit for a trafficking victim who actually escaped on her own. Like the Conjuring films, Sound of Freedom is based on a real person that really did exist. And just like in the Conjuring films the audience would not know that the real person's story doesn't stand up to scrutiny unless they do some Googling after leaving the theater.
What is the controversy surrounding 'Sound of Freedom'?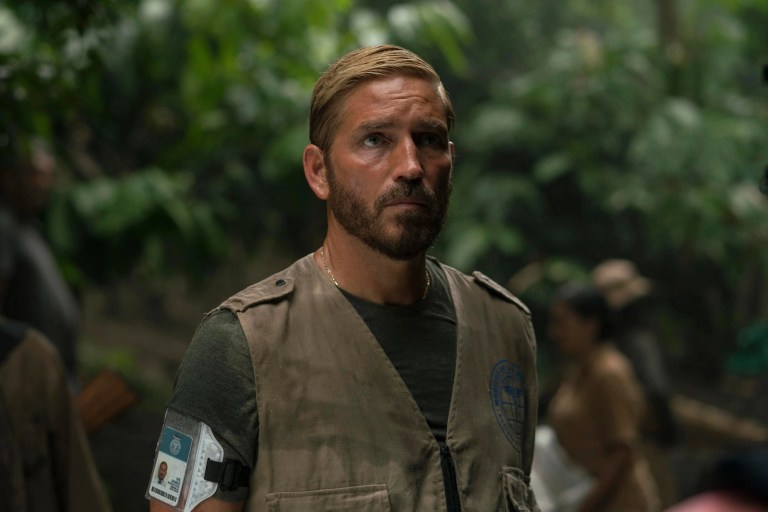 Operation Underground Railroad has the dubious honor of partnering with disgraced former president Donald Trump. This fact alone makes the film controversial. More controversy came when The Guardian called Sound of Freedom "QAnon adjacent" and argued that it's an action movie in the same way that a "crisis pregnancy center" is a health clinic. As previous critical reporting about Operation Underground Railroad has surfaced, some viewers feel that since the message of the film (human trafficking is bad) is good, the film shouldn't be criticized for the methods used to deliver that message.
Essentially, the criticisms of Sound of Freedom are that the film based on fiction at best and a political fundraising vehicle at worst. Critical viewers are left wondering if the purpose of Sound of Freedom is, as its creators claim, a wholesome attempt to draw attention to the real problem of human trafficking, why isn't it linked to a reputable organization? Why choose Tim Ballard over someone whose stories are verifiable?
Update 8/7/23: 51-year-old Fabian Marta, one patron who crowdfunded Sound of Freedom, has been arrested and charged with accessory to child kidnapping, a class A felony. He had previously written on his Facebook account about being proud to have played a small part in a film that tackles a "very tough subject."
Further reading: